If you're planning a luxurious family vacation, you probably have a checklist of things that you're looking for in both your itinerary and accommodations. Researching family-friendly destinations that offer amenities and activities for everyone is time-consuming, but it does pay off in the long run. When considering luxury accommodations, what are your expectations when it comes to amenities, services, and cost? While considering the pros and cons of a luxury vacation, look for destinations and lodgings that closely align with your preferences.
For those considering a vacation to Colorado, let's look at some of the state's most expensive hotels and the amenities they offer to see how they compare. The prices quoted are for two travelers staying one night, but hotel prices often change. Savvy travelers know that booking early, being flexible with your travel dates, and hotel reward programs can save a lot of money.
What makes Colorado unique?
Colorado is home to breathtaking natural landscapes and vibrant cities. The stunning Rocky Mountains offer majestic mountain peaks, world-class skiing, and many scenic trails to explore. The state has several national parks including The Rocky Mountain National Park, Mesa Verde National Park, and the Great Dunes National Park. If you're looking for adventures in the great outdoors, Colorado offers many places to hike, bike, camp, and fish. If urban exploring is more your vibe, the cities of Denver, Colorado Springs, and Boulder are all famous for their restaurants, museums, and art and music scenes.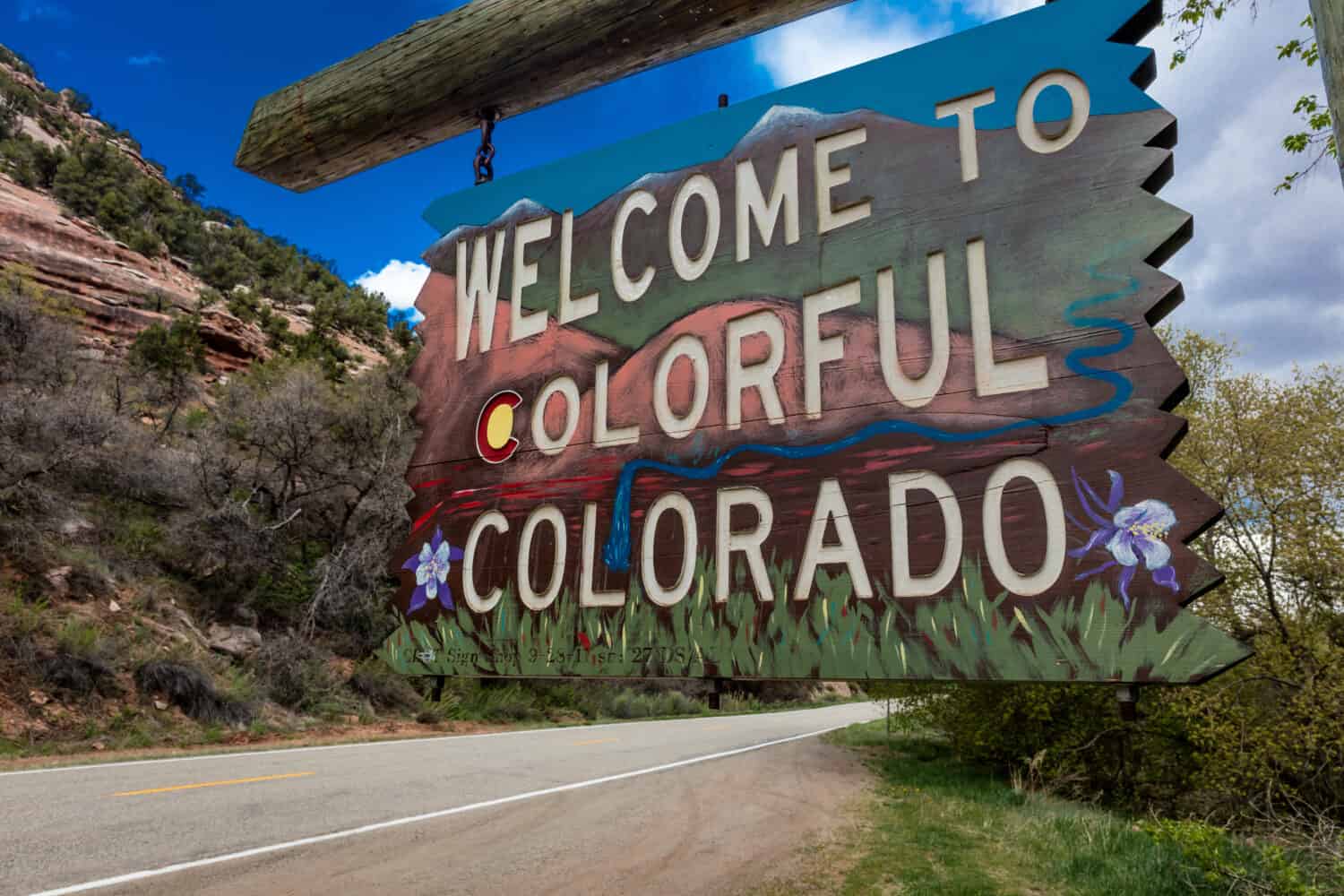 What are the tourist attractions in Colorado?
These are some of the most popular vacation spots in Colorado.
Rocky Mountain National Park
Garden of the Gods (Colorado Springs)
Aspen
Great Sand Dunes National Preserve
Denver Museum of Natural Science
Silverton Narrow Gauge Railroad
Telluride
Pagosa Springs
Steamboat Springs
Royal Gorge Bridge
The Little Nell, Aspen
675 E. Durant Avenue, Aspen, CO, 81611
Price: $2,029
The Little Nell is a luxury hotel nestled at the base of Aspen Mountain in Aspen, Colorado. All of the hotel rooms offer spectacular views of Aspen Mountain, Red Mountain, the Continental Divide, Durant, and Spring Streets, or the hotel's courtyard and pool. All of the rooms also have gas fireplaces and many of the rooms have private balconies.
For families, the hotel has a playground for children. They also supply cribs, games, strollers, and even hot chocolate, if needed. Dogs are also welcome at the hotel. While you're out skiing or sightseeing in Aspen, the hotel provides dog-walking and dog-sitting services. If you prefer to take your pets with you, the hotel can direct you to dog-friendly trails.
What makes the Little Nell unique?
The hotel complex includes two restaurants and three bars. Element 47 is a 5-star restaurant known for its contemporary cuisine and excellent wine selection. Visitors can travel halfway up the mountain to the Ajax Tavern for a double cheeseburger and truffle fries for more relaxed dining. In addition to the three bars, the Little Nell has a wine program where visitors can enjoy a private cellar tasting or dinner.
In addition to the culinary delights, the hotel always has a packed events schedule, so you will not lack things to do. It is a popular destination for skiers because of its access to the slopes. If you book in advance, you can take private ski lessons.
What attractions are near Little Nell?
While you may not want to leave the hotel, if you do, you will have plenty of sightseeing opportunities. There are many high-end art galleries in Aspen as well as the Aspen Art Museum. Aspen Words, formerly the Aspen Writer's Association, hosts frequent literary events and is considered one of the leading literary centers in the United States. If you go during the summer, the Aspen Music School and Festival offer around 300 musical events each year.
If scenic attractions are more your thing, you can hike at the Maroon Bells, a stunning series of bell-shaped, wine-colored mountains that tower above the Maroon Creek Valley. There are trails for both beginner and expert hikers. You can also go snowboarding, and rafting, and visit historical sites like the ghost towns of Ashcroft and Independence.
The Broadmoor, Colorado Springs
One Lake Avenue, Colorado Springs, CO, 80906
Price: $1,745
The Broadmoor is an enormous hotel located in Colorado Springs. The hotel has over twenty restaurants, a beauty salon, a fitness center, a spa, and a movie theater. Numerous in-room amenities are offered including a charcuterie board, cupcakes, and boxes of chocolate. Broadmoor offers specialized itineraries for every age group including children and teens.
What makes the Broadmoor unique?
There is an unusual range of accommodations to choose from at Broadmoor. Rooms, suites, cottages, estate houses, and brownstones can all be booked. The Brownstones are an upscale alternative to regular vacation homes, offering guests a three-car garage, a full gourmet kitchen with a private terrace, a wet bar, walk-in closets, and an outdoor fireplace with spectacular mountain views.
What attractions are near Broadmoor?
Broadmoor offers its own set of attractions and experiences. Three thousand feet above the resort are the lodges of Cloud Camp, where visitors will be surrounded by picturesque mountain views and treated to lodge living. If you would like to go horseback riding or mountain biking, the Ranch at Emerald Valley offers a chance to explore Pike National Forest. If fly-fishing is your interest, Broadmoor provides five miles of private access to the Tarryall River.
The Crawford Hotel, Denver
1701 Wynkoop St, Denver, CO, 80202
Price: $935
Located above Denver Station, The Crawford Hotel is ideally located for those wanting to explore Denver. The hotel offers courtesy transportation within two miles and is perfectly situated for those looking to explore the city by light rail or bus. If you're in the mood for shopping, visitors can catch the free 16th Street Mall Ride from the hotel and visit a number of shops and restaurants as well as the state capital.
What makes The Crawford Hotel unique?
The Crawford reflects the history of Denver, in particular the Denver Union Station. The hotel's three levels are decorated to represent a different period in the station's history while preserving the original architecture. The hotel's decor features artwork and artifacts from Denver's history. Its unusual architecture and design result in each room having a distinct vibe.
The hotel offers a number of local discounts and amenities for its guests. Guests can get a free cup of coffee from Pigtrain Coffee Company, free craft beer from the Terminal Bar, and free ice cream scoops from the Milkbox Ice Creamery. The Crawford Hotel's connection with Denver's history, its ideal location for tourism, and the freebies it gives guests make it an ideal place to stay in the city.
What attractions are near The Crawford Hotel?
Besides Denver's iconic Union Station, visitors can also explore the National Ballpark Museum, Coors Field, and Larimer Square. Book lovers will want to visit one of the three locations of The Tattered Covers Bookstore, a locally-owned business famous for its unique selections and customer service. Local Table Tours offers walking tours to foodies wanting to explore locally-owned restaurants. The Denver Microbrew Tour pairs excellent beers with a downtown walking tour steeped in history.
Sonnenalp Hotel, Vail
20 Vail Road, Vail, CO, 81657
Price: $755
The Bavarian-inspired Sonnenalp Hotel is a resort hotel focused on relaxation and rejuvenation. The European-inspired spa offers hydro facials, heated indoor and outdoor pools, a fitness center, and a spa cafe and oxygen bar. Once the spa has been experienced, visitors can return to their rooms to experience their own luxury bathtubs, heated marble floors, and double vanities. The hotel also boasts a 7,100-yard golf course, and a ski concierge to arrange your skiing activities. The hotel's Kid's Club provides indoor and outdoor activities for children while their parents relax.
What makes the Sonnenalp Hotel unique?
If you love traditional European cuisines like fondue and Schnitzel, you will enjoy the many restaurants at the Sonnenalp. The Swiss Chalet and the Treff Cafe both offer European food. Guests can enjoy also enjoy Ludwg's Breakfast each morning. The Bully Ranch offers a mix of German and American food like warm pretzels and German beers on tap. If having a cocktail in front of a roaring fire is more your speed, The King's Club offers both cocktails and live music. The Stüberl at Ludwig's offers locally inspired dishes for those looking for a taste of Colorado.
What attractions are near Sonnenalp Hotel?
The hotel is located in the middle of Vail Village, Colorado's most chic and iconic ski resort. Vail is home to the largest ski mountain, making it a popular and busy skiing destination. The main lift is less than five minutes from Sonnenalp. A free bus stops frequently at the hotel to ferry visitors to the numerous art galleries, shops, restaurants, and bars located in the village. It is also close to the Vail Transportation Center, which can take you farther out to places like Avon and Edwards.
The Ritz-Carlton, Bachelor Gulch
0130 Daybreak Ridge, Avon, CO, 81620
Price: $3,969
Nestled in the exclusive Beaver Creek ski resort area and surrounded by the Rocky Mountains, The Ritz-Carlton in Bachelor Gulch offers seamless access to the ski slopes. The mountain retreat has spacious rooms, cozy fireplaces, and scenic mountain views. The hotel is known for its kid-friendly atmosphere, including The Ritz Kid's Program which provides educational and fun entertainment for the children. It is also known for having an excellent spa where guests can get a massage, relax in the steam room, or rest in the lounge.
What makes The Ritz-Carlton at Bachelor Gulch unique?
The design of the hotel reflects its mountain home with a rustic design style, organic textures, and earthy room tones. The hotel has unique access to the ski slopes since it is only steps away from over two-thousand acres of skiing terrain. Not only is there a dedicated concierge to serve all your skiing needs but the hotel provides ski and snowboarding lessons. Staff will ensure your equipment is ready to use at your convenience and will make sure it is properly cleaned and stored at night.
What attractions are near the Ritz-Carlton at Bachelor Gulch?
If you choose to venture out of this mountain retreat, you can go ziplining or rafting with AVA Rafting and Zipline. If the family enjoys escape rooms, Vail Valley Escape Room can provide several hours of family fun. Walking Mountains Science Center offers walking and driving tours that educate visitors about the natural history and wildlife of the area. If you want to follow in the footsteps of those who traveled West to seek their fortune, Gold Mine Tour gives adults an opportunity to pan for gold in the river and explore old gold mines.
One Final Note
While Colorado has vibrant cities and is known for its diverse landscapes that include forests, canyons, and mountains, many of the hotels on this list cater to those who are interested in skiing. If you're a family who loves the mountains and sports like skiing and snowboarding, some of these luxury locations will be on your list.
However, if skiing isn't your interest, these luxury hotels offer extraordinary relaxation opportunities and world-class dining. And most offer childcare or resources for children traveling with their parents. They are also centrally located to nearby attractions and tours. From hot springs to wildlife tours or more urban fare like museums and breweries, Colorado offers many options to indulge in outrageous luxury.
The image featured at the top of this post is ©Zoran Zeremski/Shutterstock.com.