Spring break is the perfect time to welcome the change of seasons and do something fun. Kids are excited to have a week off from school and homework. But for parents, having the kids home all day can be challenging. Making constant snacks, breaking up sibling squabbles, and keeping screen time to a reasonable amount takes a lot of work. Spring break doesn't have to be stressful, though; with a little planning and creativity, you can get your kids out of the house and off their screens to make family memories. We have compiled a list of some of the best things to do with kids for spring break.
Key Points of Spring Break Activities
Given the length of most spring breaks from school, it's important to pack a healthy amount and mixture of activities for your kids.
A day on the beach or lake is a perfect day to let them burn off extra energy and for you to relax. However, it's important to add some form of educational days for your kids to take back to school.
This is only an opinion but having a rest day toward the end of their break could be advisable so they can be ready for school again and you can get ready for work on Monday.
1. Explore National Parks
Kids benefit from spending time outdoors, and there are plenty of amazing outdoor spaces to visit. According to the National Park Foundation, there are 423 national park sites in the U.S. These include 63 national parks plus national recreation areas, national historic sites, national monuments, and national seashores. Plus, each state has a plethora of state parks to explore. Learn more about your area and find a national or state park to visit; with so many parks, there is sure to be one near you.
Many parks allow camping in designated areas, but if spring has only recently sprung, it might not be warm enough to break out the sleeping bags. Instead, opt for a day trip or consider renting a cabin or yurt to keep warm during those cool spring nights and spring rain showers.
Different parks have a variety of activities. Some parks offer hiking trails, bird watching, mountain biking trails, fishing, and endless opportunities to explore the natural beauty that has been preserved in the parks. Kids will love the chance to explore and get fresh air while on their weeklong break from the confines of the classroom.
A good amount of national parks do offer guides to take you around the park and to help with more involved activities. Some parks offer, fishing classes, wildlife spotting and education, hiking guides, and even more. Do keep in mind your kid's age and physical ability as some activities in national parks are meant for different age ranges.
2. Amusement Parks
Do your kids like adventure? Are they daredevils that never say no to a rollercoaster? Then take them to an amusement park during spring break. They can ride the rides, eat junk food, and enjoy all that the park offers. If your child is STEM inclined this could also be a good opportunity to have them study the rides and how the physics on them work.
If you are too far from Disneyland in California and not close enough to Disney World in Florida, don't worry. There are many amusement parks across the U.S. Six Flags has 21 locations throughout the U.S., and there are many smaller amusement parks scattered across the states.
According to U.S. News and World Report, some of the top amusement parks in the U.S. are Cedar Point in Sandusky, OH; Kennywood in West Mifflin, PA; Holiday World Theme Park & Splashin' Safari in Santa Claus, IN; Silver Dollar City in Branson, MO; Kings Island in Mason, OH; Hersheypark in Hershey, PA; and Dollywood in Pigeon Forge, TN. With those, there are more options than just Disney, although if you can make it to a Disney park, they are amazing, and you can guarantee your kids will love them. So, add some adventure to your spring break and head to an amusement park.
3. Water
Kids love water, whether they are swimming, diving, or just splashing around. Water is always fun, so head to your nearest lake, ocean, or river to get those kids outside and play in the water.
If it's still too cold in your neck of the woods to slap on a swimsuit and get outside, try your local recreation center or YMCA. Many have special spring break hours and passes to let kids use the pool and have some fun. Depending on where you live you might be able to visit an indoor water park. There are 13 indoor parks in the US.
Spring break is a great time to get your kids into swimming lessons before the summer season. Check out your local gym or aquatic center to learn more about swimming lessons in your area. Swimming is an important skill that kids should master early for safety and just for fun. The American Academy of Pediatrics recommends that every child knows how to swim and can start as early as one year old. The AAP goes on to say that even though kids can start swimming at one, parents should ultimately decide the best time to start swimming lessons based on their child's specific needs.
4. Interactive Museums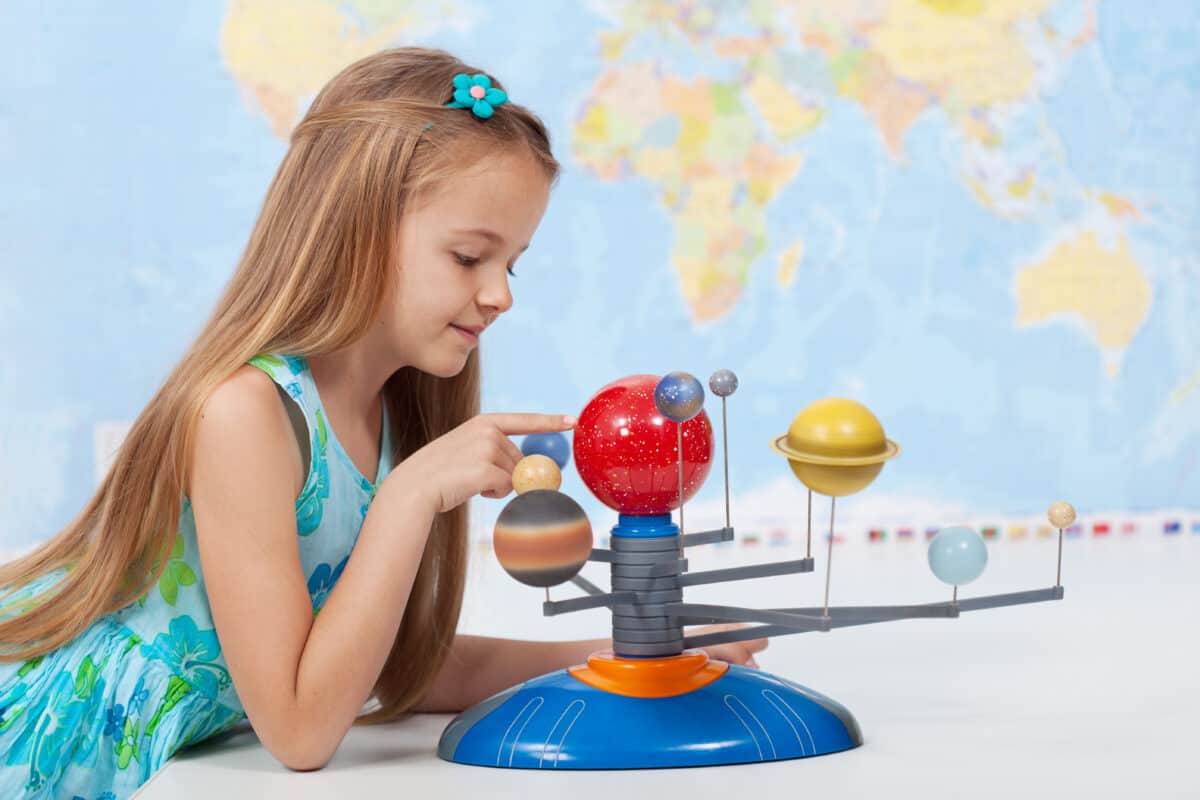 Hands-on interactive museums are great places for kids to explore and play. Check out the interactive children's museums in your area for an exciting spring break experience. This activity could be slotted for the end of spring break after the outdoor and dynamic fun. Having your child explore the natural and scientific world could help in getting them excited to return to school.
Some children's museums have a science focus for kids to explore scientific theories and concepts through a multitude of creative activities. Kids have fun learning about weather patterns, germs, electric currents, and lots of other things related to scientific theories, observations, and experiments. These interactive museums have something for the whole family.
Children's art museums offer stimulating experiences exploring colors, shapes, and styles with hands-on activities to be an artist for the day. Artistic theory and sensory play meet in these children's art museums. So, grab your kids and head out this spring break for an unforgettable learning experience.
5. Aquariums
If you and your family are lucky enough to live by the sea, chances are there is an aquarium to visit. Aquariums offer a glimpse into the plethora of sea life and open a whole new world to children. Many aquariums offer special passes during spring break to entice curious little marine explorers to visit and learn about the underwater world.
Landlocked marine explorers don't have to be left out of the fun. Many malls in cities all over the U.S. have small mini aquariums that are focused on smaller marine life like octopuses, stingrays, turtles, and starfish.
Combine a trip to the aquarium with an evening movie about sea life, and you have a full day of spring break fun. To expand your child's learning, most aquariums offer some form of kids' educational class or guided tours to better explain the various animals. Who knows maybe your child's spring break aquarium visit turns them into lifelong ocean lovers.
6. Zoos
Spending time with animals is great for children. Children develop compassion and empathy when they learn about animals and their environment. Developing an understanding of how to treat other living beings is important to children's emotional development. According to Science Daily, research supports that spending time in zoos is an essential component of children learning about science, habitat, and the environment.
The United States has some fantastic zoos in San Diego, Brooklyn, Denver, and Miami, just to name a few. But even if you live in an area without a large zoo, there are still plenty of opportunities to get your children around animals. Petting zoos at local farms are a great option and allow for interaction between the children and animals. Plus, small specialty zoos that focus on one type of animal, like a llama park, big cat sanctuary, or even a reptile-focused zoo, are in many cities and towns.
Some parts of the U.S. have game farms with drive-through exhibits. Just remember not to feed the animals and keep your car windows rolled up to avoid unwanted surprises.
Spend spring break getting to know the animals in your area. Your kids will love the quality time with the animals and family.
7. Volunteer
It feels good to give; children need to learn the importance of helping others. Spring break is an excellent time to explore volunteer opportunities with your children. When parents teach kids about humility and the power of giving, they learn an excellent lesson about the importance of caring for each other that they will carry throughout their lives. Plus, there are many fun ways to volunteer that kids will enjoy.
For example, the WWOOF program has opportunities all over the U.S. and the world where families can spend time on a local farm doing chores and experiencing farm life for a day or even a week. This is a good introduction to volunteer work for children. If that doesn't appeal to your kids, there are many opportunities through the local food bank or charities. The humane society is always in need of volunteers.
Older kids can organize a neighborhood clothing donation or event for the community. No matter where you are located, there are always opportunities to give and be a helper. Spending spring break helping others allows kids to learn about themselves and their place in the world. In the same vein, much older kids could leverage their volunteer time for future employment or college opportunities.
With all these amazing things to do with kids for spring break, start planning to get out and get involved with your children and your community.
The image featured at the top of this post is ©wavebreakmedia/Shutterstock.com.