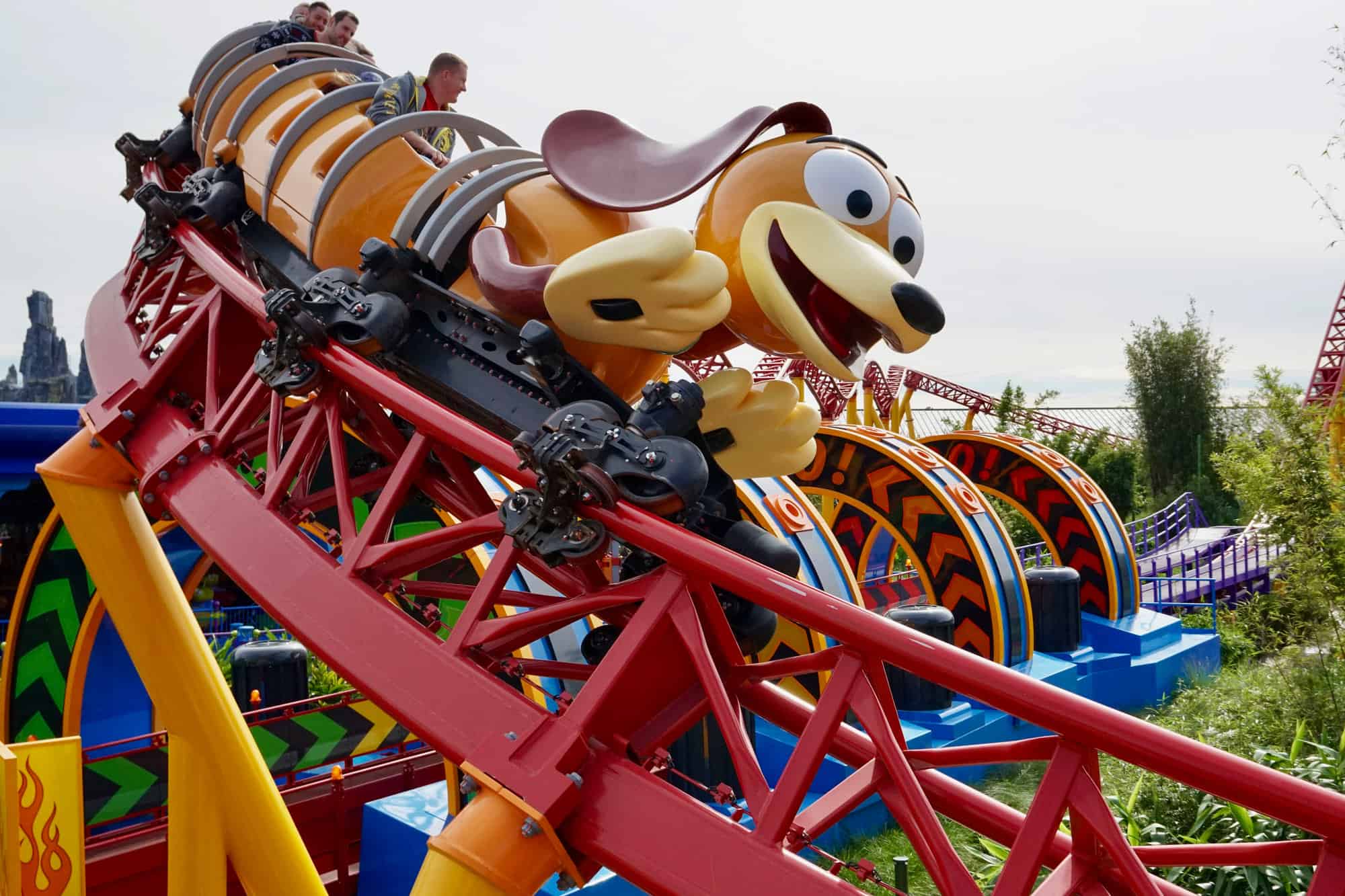 Pixar movies have captivated audience members of all ages for several decades. At Disney World, you and your kids have the chance to get up close and personal with all your favorite characters through park attractions in the form of thrill rides as well as character experiences and stage shows. Walt Disney World is a place where all your Pixar favorites become larger than life. Here are a few things to check out while you're wandering through this magical place.
Pixar Rides
Rides are a thrilling way for kids and kids-at-heart to enjoy favorite movie storylines and characters with brand new twists and turns. Disney World has many rides suitable for all ages and thrill levels, and there are several crowd-pleasing Pixar favorites to choose from.
You'll find this thrilling 4D interactive experience for everyone in Toy Story Land at Disney's Hollywood Studios. Toy Story Mania takes you through a swirling series of games in which you and your kids can compete for a high score. A rotating tram car equipped with a spring-action shooter takes you through five of Andy's favorites: Hamm & Eggs, Rex & Trixie's Dino Darts, Green Army Men Shoot Camp, Buzz Lightyear's Flying Tossers, and Woody's Rootin' Tootin' Shootin' Gallery. You'll get to see some of your favorite characters while engaging in a fun competition with your family!
Fun enough to be entertaining for adults, while docile enough to accept guests 38 inches tall or more, Slinky Dog Dash takes you on a rush around Andy's backyard and most of Toy Story Land. The coils of Slinky Dog's body bend and twist as you zoom along the roller coaster track. You'll find yourself wanting to ride more than once!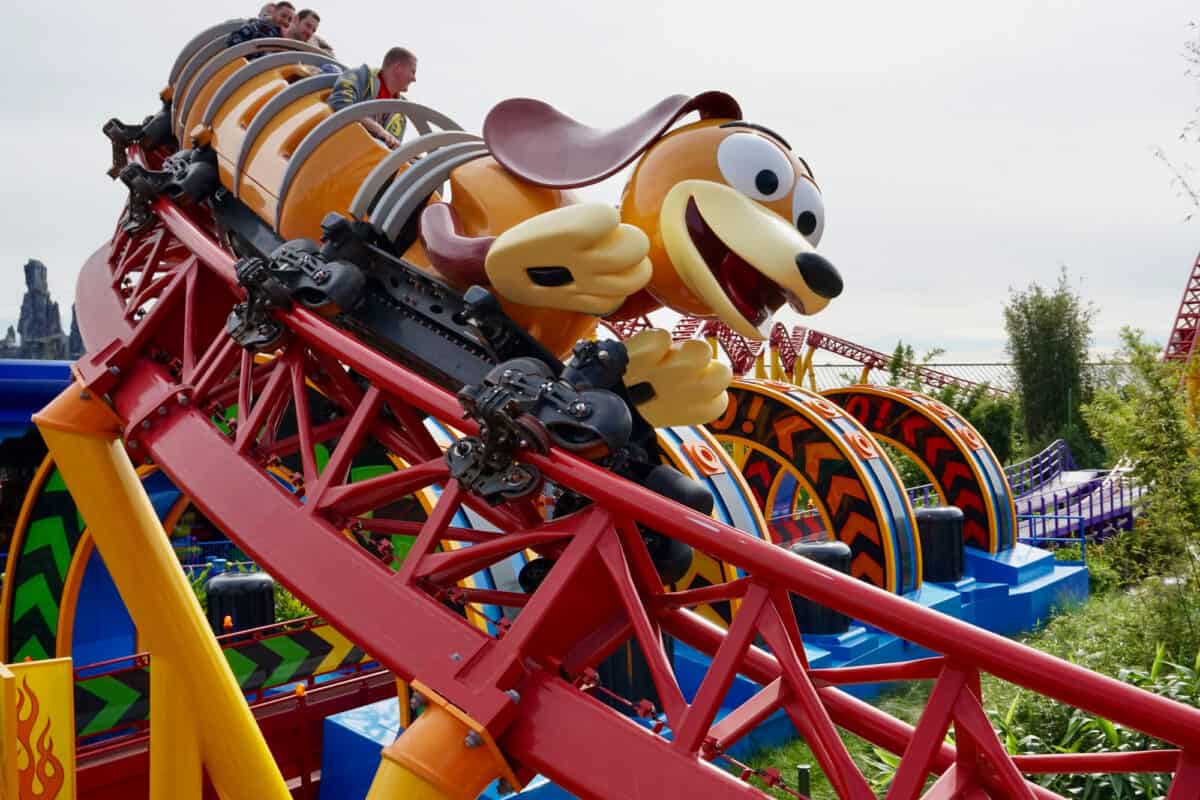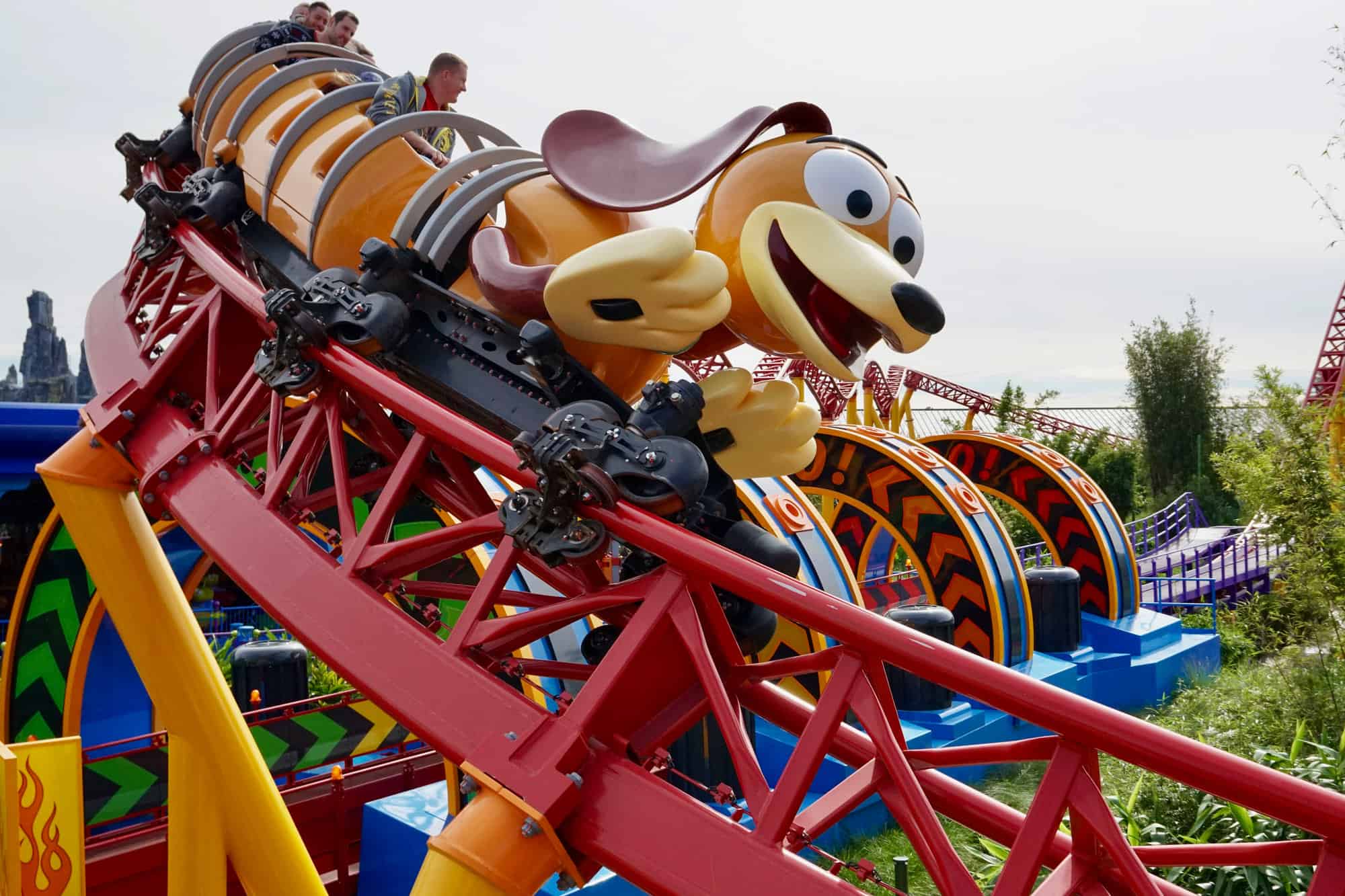 This ride accommodates guests of at least 32 inches in height and is fun for all ages. Get ready to go for a ride with your favorite green aliens from the Toy Story movies. Your extraterrestrial driver pulls you along in your saucer, and every swerve and sharp turn sends you on a wild ride. Also found in, you guessed it, Toy Story Land.
The Seas with Nemo & Friends
The perfect water ride if you don't want to get wet—found in World Nature at EPCOT. A slow ride for all ages, your "clamobile" takes you to an underwater world where you find Nemo and colorful coral reefs. Watch out for the jellyfish and Bruce the shark. You'll also find the beloved Crush the sea turtle and Squirt.
Don't forget to take a gander at the 5.7-million-gallon saltwater aquarium after your adventure ends.
Pixar Character Experiences
What's more immersive than meeting your favorite Pixar characters in person? They really make our favorite stories come to life in a whole new way. Disney World has several Pixar character experiences that are sure to be the cherry on top of your visit.
Your favorite fluffy blue monster is ready to give you and your kids a warm welcome straight from the world of Monsters, Inc. Don't worry, he doesn't bite, but meeting him will surely be a scream.
The Princess of DunBroch can be found in Fantasyland at Magic Kingdom Park. She is ready to share inspirational stories of her travels and share her enthusiasm for bows and arrows. You won't want to miss a meet and greet with Pixar's first official Disney Princess!
Woody, Jessie, and Buzz Lightyear are all ready to be friends in Toy Story Land. They're sure to give your kids a laugh with their combined cowboy, cowgirl, and space ranger antics. You'll find them wandering in Andy's backyard!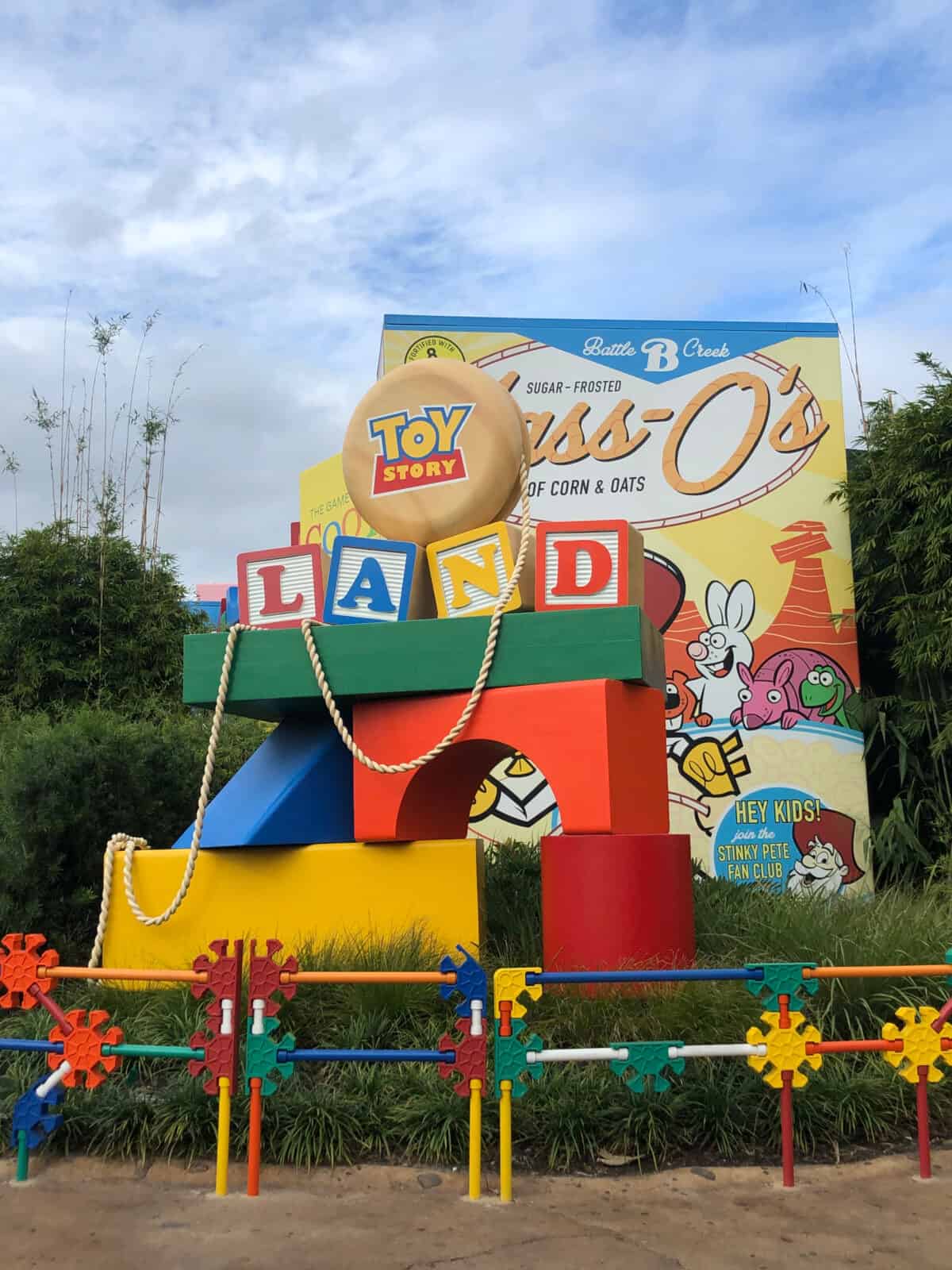 Pixar Stage Shows & 3D Films
Prepare to sit back, relax, and be wildly entertained with Disney World's live performances. They're a great change of pace from the thrill of the rides and the fast pace of the park. Here are some Pixar shows you won't want to miss.
Learn all there is to know about racing from the master himself—Lightning McQueen. Also in attendance are his friends Tow Mater, Cruz Ramirez, and the crew from Radiator Springs. Lightning shows you his new racing simulator and puts it to the test for the audience's thrill and amazement. You'll find the show on Sunset Boulevard at Disney's Hollywood Studios.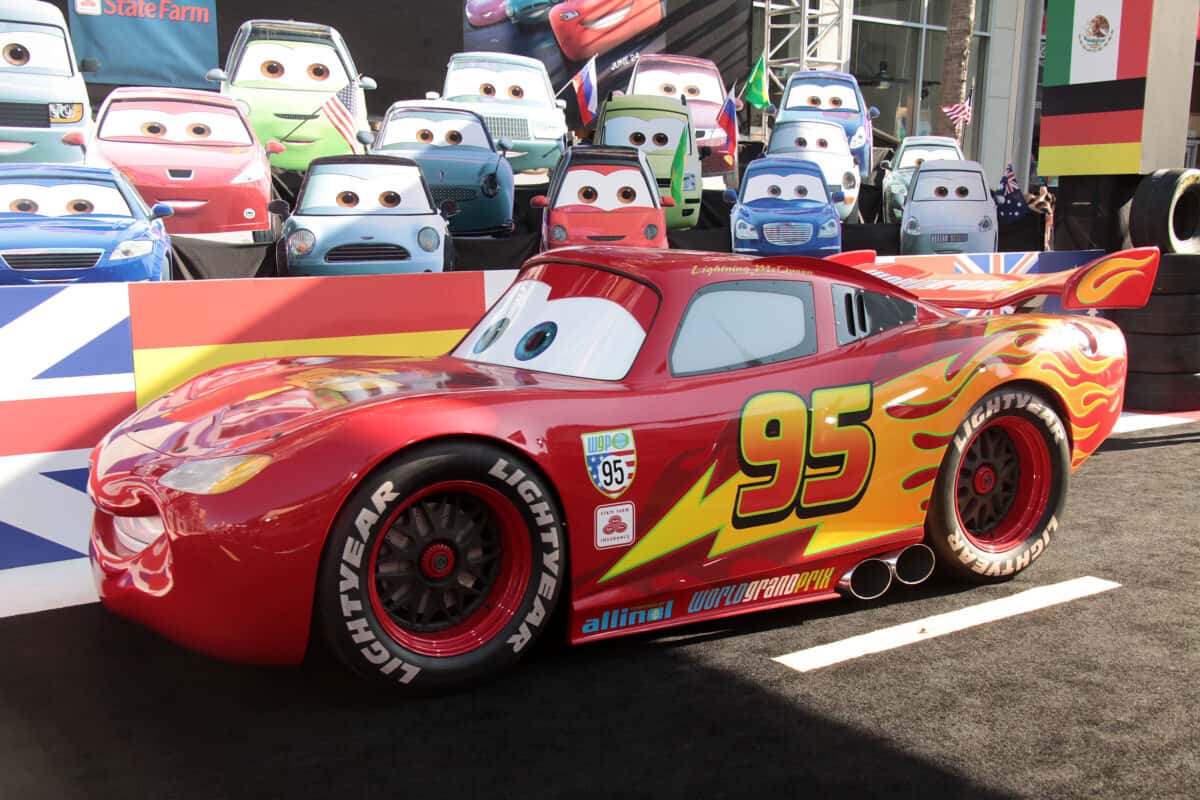 Dive into the world of Finding Nemo with this Pixar puppet show. The storyline picks up with the fish who escaped with Nemo from Dr. P. Sherman's dental office after they crossed the ocean to the Marine Life Institute. It's a live performance featuring your favorite silly sea creatures and an entertaining rediscovery of Nemo's underwater world. You'll find this show in Disney's Animal Kingdom.
Located on Discovery Island at Disney's Animal Kingdom, get a crash course in what it's like to be a bug from Flik, your favorite ant from A Bug's Life. "Bug Eye" 3D goggles bring the experience to another level. Watch out for all the "hazards" you encounter from other insects as you learn how tough it is to be a bug.
There's More Than Just Rides at Disney World
Especially when looking for Pixar adventures, thrill rides are just the tip of the iceberg. Just wandering through Disney World's theme parks will show you the magnitude of things to discover and all forms of entertainment. There are so many characters to meet, worlds to explore, and shows to be dazzled by, you're going to need to come back again and again to catch them all!