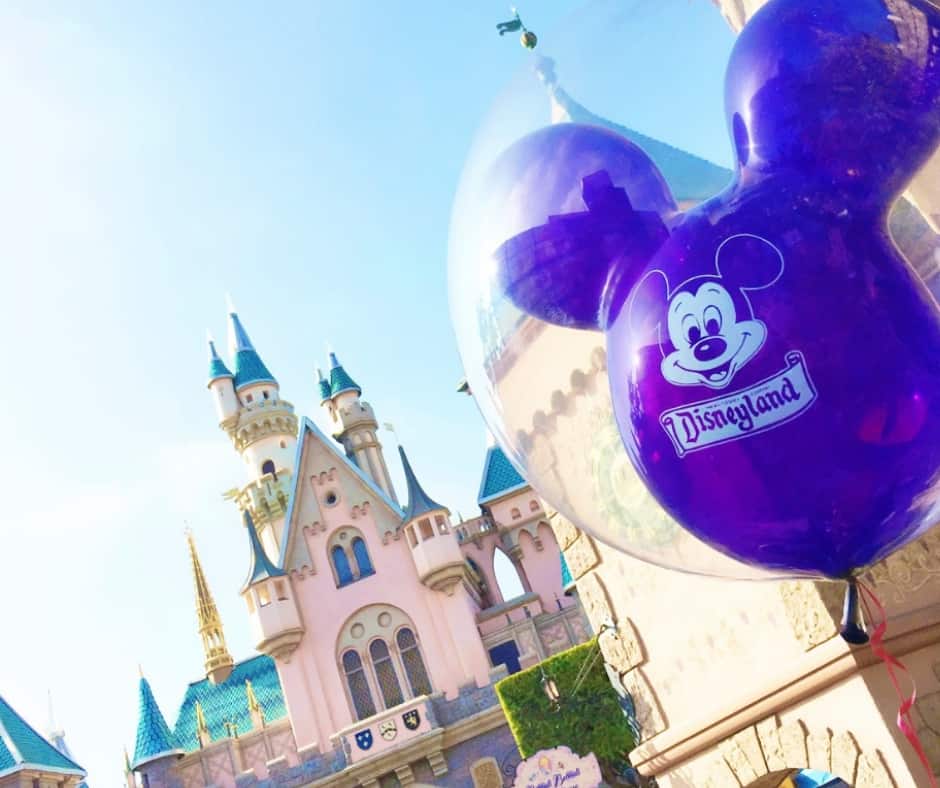 Let's Get Ready for Baby!
Sign up for our monthly pregnancy email series, and you'll get regular updates on your baby's development, helpful timelines to get ready for their arrival, must-have baby needs and so much more! PLUS, you'll get instant access to the MomsWhoThink "Ultimate Guide to Baby Naming in 2022."
CLICK HERE
to get started!
Planning a vacation to Disneyland can be incredibly exciting and sometimes stressful – especially if you're traveling with a large group. However, traveling with everyone you love truly makes the Disneyland Resort The Happiest Place on Earth. I've actually never done Disneyland in small numbers. I always have so much fun inviting other families or friends to come along, so here are my top 5 tips for traveling to Disneyland with a large group. After reading this, you'll be able to bring all of your family and friends along, making it the most magical vacation yet. And if you are also wanting to save money, see our post Thrifty Disney Tips.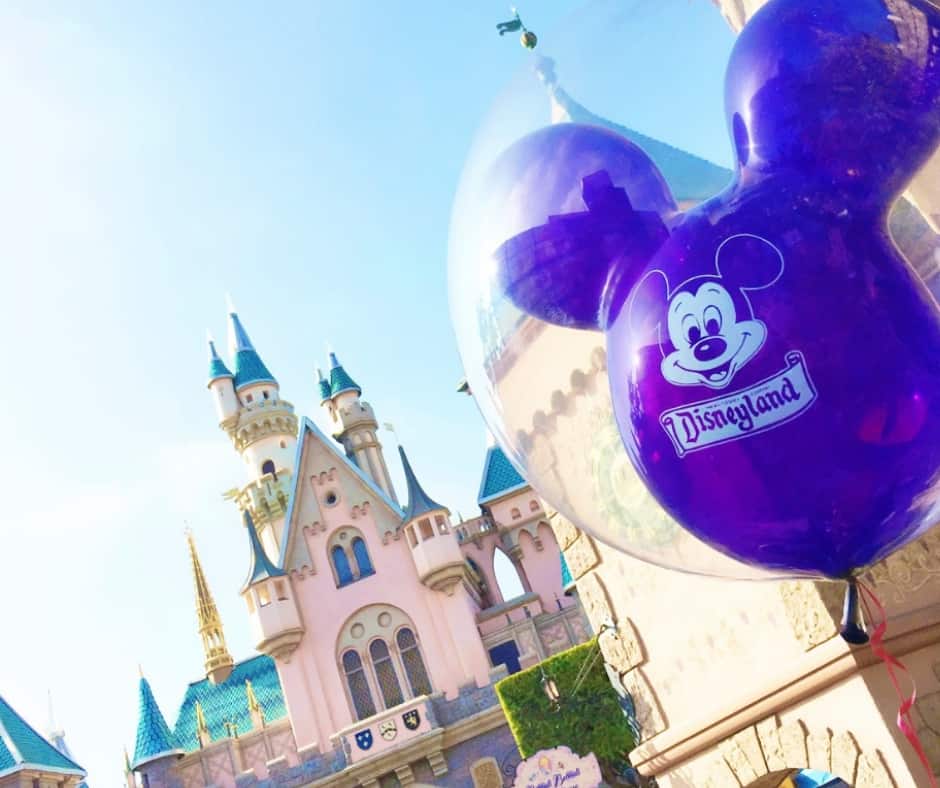 First things first, If you're thinking about traveling to Disneyland soon, make sure you book with Get Away Today. They offer the best price and best service, guaranteed. Plus, they offer a flexible Layaway Plan to make paying for your trip easier than ever before. For just $125 down, you can book your vacation as soon as you dream of it. They have always hooked us up with the best deals for hotels, and they personally stay at all the hotels so they know which ones are best. (See my Disneyland hotels guide).
5 Tips for Traveling to Disneyland with a Large Group
Make a Plan
Planning a trip to Disneyland can be stressful, but trying to organize one for a large group can be overwhelming. Teens just want to ride the thrilling attractions; little ones need naps and parents are trying to figure out what is the best for everyone. While this task of being in charge might seem insurmountable, I promise you that it's easier than it seems – especially if you plan beforehand.
Of course, you don't need to plan out every second of every day. However, having a good outline of what the group will do throughout the day is incredibly helpful. Below, I've listed an example of some things I've planned in the past:
Day 1:
Arrive at the airport (Long Beach, John Wayne or LAX)

Catch a shuttle from the airport to your hotel (Reserve a group shuttle to save even more!)

Check-in to your hotel, relax and freshen up

Hang out by the pool or go shopping at Anaheim Garden Walk
Meet for dinner at Splitsville Luxury Lanes in Downtown Disney (Maybe get a game of bowling in too!)
Day 2:
Meet at the Disneyland Resort front-gate at 9:00 am

Split up and go to different attractions in Disneyland or Disney California Adventure

Gather the group for lunch at the Hungry Bear Restaurant 12:00 pm

Spend time in Adventureland and Frontierland as a group

Head back to the hotel for a nap (or older kids can keep playing!)

Meet again for dinner at 5:00 pm

Enjoy Fantasmic! as a group after dinner
Day 3:
Meet at the Disneyland Resort front-gate 9:30 am

Head over to Disney California Adventure as a group

Enjoy Cars Land and Pixar Pier together

Meet for lunch at 12:30 at Flo's V8 Café

Split up and enjoy other attractions

Meet for dinner at 6:00 pm at the Pacific Wharf (LOTS of options for everyone!)

Enjoy World of Color or other seasonal entertainment at night
Do you get the picture? I hope this helped you see how simple making a plan can be. It doesn't need to be overly complicated or take hours of research. After all, it's Disneyland and you want to be excited!  Creating a plan will keep everyone organized and having fun throughout your Disney vacation.
Don't Be Afraid to Split Up
As you might have noticed, I put a few spots in the schedule to "split up" from the group. When you're traveling with a large family, you don't need to be with each other the entire vacation. While it's nice to spend time with those you love, it can be overwhelming worrying about every single person and if they're having a good time. 
Instead, feel free to split off from the group occasionally. When you split up, you're able to have the freedom to do what you want. Have kids? Feel free to take a stroll in Fantasyland to meet characters and enjoy the smaller attractions. Have a family with teenagers? Climb aboard Space Mountain, Guardians of the Galaxy – Mission: BREAKOUT! or Indiana Jones Adventure. When you break off from the group, you allow everyone to cater their vacation to their family's needs.
Of course, make sure you always meet up with the group for meals. This is a special time you can share together to re-cap and share fun memories of what you were able to do that day. Plus, you can always share meals at some of your favorite Disneyland restaurants to save even more!
We always like to do matching shirts as a group too (see our article Things to Buy BEFORE your trip to Disneyland).
Look for Discounts
It's no surprise that a Disneyland vacation isn't exactly cheap. However, there are SO many ways you can make it budget friendly, especially when you're traveling with a large group. The first thing you'll want to do is keep an eye-out for ticket discounts. Luckily, Get Away Today always has the lowest price on Disneyland and Southern California attractions. Offers like Adults at Kids' Prices, 5th Day Free and more can save you up to $19 per ticket. This means that you'll be able to spend all that extra cash on goodies, souvenirs and even a couple of churros in the park.
Another thing you'll want to watch for are hotel offers. Get Away Today has promotions like free-night specials, free breakfast and free parking that can save you and your group hundreds of dollars. As a tip, I would recommend looking for hotels that offer suites. This way, you can sleep up to 6-8 people in one room and split the cost. Plus, it's always fun to have a sleepover with family members and friends!
If you're looking to save even more, make sure to share airport transportation shuttles. Taking Ubers or Lyfts can really add up. However, Get Away Today offers discount airport transportation with Karmel Shuttle. Not only are they always there to pick you up on time, but you can even reserve private shuttles for up to 8 people.
Stay Close
In addition to looking for a hotel that offers discounts, you'll want to try and find a hotel that's close to the park. When you travel with a group that has a lot of varying ages, you'll find that people need to go back to the hotel more often than not. Instead of having to worry about the extra cost of a shuttle ticket, try to find a hotel that's within reasonable walking distance. Not only will it save you time, but it's also great for naps and a mid-day splash.
Mobile Ordering
If you haven't heard of Disney's newest feature, it's a complete lifesaver. Mobile Ordering allows you to order meals directly from your mobile device, so you can avoid the long wait. Plus, this feature works at 18 different restaurants in both Disneyland and Disney California Adventure, so you can find an option that everyone will agree on.
To use Mobile Ordering, click on the "Order Food" option located within the Disneyland app. When you do this, you'll be able to see all of the restaurants listed for both parks. Once you choose a restaurant, select a time frame that will work with your schedule. Luckily, you can change your time slot if needed, just as long as you haven't clicked on the "I'm Here, Prepare My Order" button. After this, you'll be able to select your meal and compete your order.
Once you're ready to pick it up and the timeframe is available, you can head over to the restaurant and click on the "I'm Here, Prepare My Order" button. Within a few minutes, you'll be able to eat your delicious meal without the long wait. It's a win-win! 
Hope these tips help you have a magical trip! Also, when booking your trip online use this link to see the specials. I've arranged a special promo code that will save an extra $10 off (you can use it over the phone too call 855-GET-AWAY).
The promo code is MothersNiche. 
Have a magical trip!