The world-famous theme park Disneyland is renowned for its timeless attractions, breathtaking panoramas, and unforgettable experiences. The park also hosts must-see events during the fall. Don't want to miss out? We've compiled an itinerary to set you on the way to all the fun and excitement of the season. Here is how to spend fall break at Disneyland.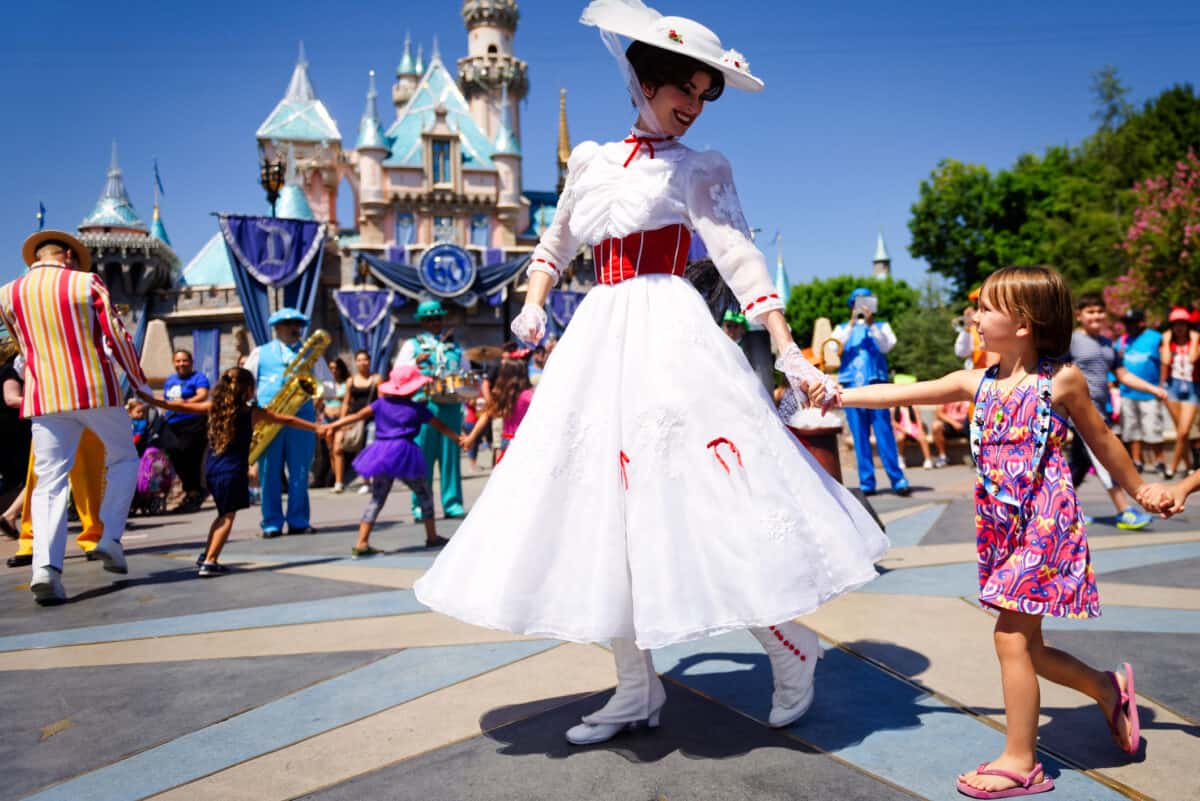 Special Seasonal Events
You might want to plan your trip around special Disneyland events this fall. Even though the parks are reason enough to go to Disneyland anytime, there are also a lot of fun experiences that happen only once a year.
Halloween at the Disneyland Resort
From the beginning to the end of October, the streets of Disneyland Park transform with an amazing Halloween bent. Incredible decorations, themed shows and plenty of other treats are set up for your entertainment.
You get to enjoy some of the park's most popular rides, like the Haunted Mansion Holiday, run by Jack Skellington, a character in the 1993 film The Nightmare Before Christmas.
In addition, the Halloween Screams event has been transformed into a projection and special effects extravaganza that illuminate Disneyland Park most nights during the Halloween season.
Plaza de la Familia
At Disney California Adventure, Plaza de la Familia honors the Disney-Pixar movie Coco. This party takes place at Paradise Gardens and features Mariachi music. You'll also enjoy delicious Mexican food, a Tree of Life interactive picture display, and free coloring and crafts.
The finest segment is "A Musical Celebration of Coco," a presentation that includes dancing, storytelling, and the original movie's music score. There is also an outstanding puppet display, including Halloween-style dancing skeletons.
Dapper Day Fall Outing
Dapper Day celebrates sophisticated historical and contemporary fashion styles. It encourages participants to step out in their best fashionista style, with the most popular theme being 1950s styles. Disney's Dapper Day is set for November 6 this fall.
Mickey's and Minnie's Birthday
Mickey Mouse and Minnie Mouse celebrate their birthdays on the same day. So even though this isn't a scheduled event, if you happen to be at Disneyland on November 20, you might be surprised by sharing some birthday treats with these special characters.
Getting There
Following your flight, hop on one of the many handy modes of public transport available to get you to Disneyland. These include bus, rail, shuttle, and taxi.
From Los Angeles International Airport (LAX)
It's approximately 40 miles from LAX to your destination at the happiest place on earth.
Here is a quick guide if you decide to take the metro:
After leaving baggage claim, wait on Lower/Arrival Level islands under the LAX Shuttle & Airline Connections sign
Take the "G" bus or shuttle to Aviation Station, then go to the west end of the platform
Board the Green Line Metro train heading for Norwalk
At Norwalk Station, take Metro Express Line 460 to Disneyland
From San Diego International Airport (SAN)
If you arrive at San Diego airport, you can take a train, shuttle, taxi, or limo about 96 miles up the coast to the Disneyland Resort.
You can also opt to use the San Diego Metropolitan Transit System (MTS), Amtrak, and Metrolink, which connects people from the airport to Santa Fe Depot. Then, you can use options like the Lyft app to get to the Disneyland Resort.
Find more travel options to Disneyland here.
Where To Stay
Disneyland and surrounding areas provide many accommodation options for families. Using the Disney Tourist Blog, you can choose among the parks' three hotels or look for other recommended hotels.
If you want to savor every moment of Disneyland, you may want to opt for one of the hotels onsite. Then you can all be immersed in the wonders on your doorstep for the duration of your stay.
And onsite guests get premium benefits from August 8, 2022, allowing exclusive early access to the park to enjoy all the wonders without the crowds.
Disney's Grand Californian Hotel & Spa
This hotel is an excellent choice for enjoying thrill-filled days at the park. The Grand Californian Hotel & Spa's location and impressive amenities like the Tenaya Stone Spa and themed pools make it a favorite for many moms needing a well-earned indulgence.
By staying at this unique hotel, you get an unrivalled experience of Disney charm in the form of lavishly detailed rooms with intricate artworks and the company of Disney princesses at breakfast.
Disneyland Hotel
Disneyland Park and Disney California Adventure Park are an easy walk from this hotel. Another drawcard at the Disneyland Hotel is its whimsical tribute to the classic years of Disneyland Park.
In addition, the decadent décor, cutting-edge conveniences, and one-of-a-kind Disney furnishings ensure that your entire family will cherish their time spent here.
Your kids will have a blast riding down one of this attraction's two towering monorail waterslides. These are modelled after a classic amusement park feature and include a delightful water play area.
To top off the benefits of the Disneyland Hotel, you will have easy access to the Downtown Disney District, featuring an array of food options, shopping and entertainment.
Disney's Paradise Pier Hotel
At Disney's Paradise Pier Hotel, you and your loved ones can relive the glory days of seaside boardwalks in California.
This hotel combines old-fashioned charm with contemporary comforts and is an excellent base for shopping and dining options.
Enjoy the Disneyland Resort benefits, including diverse evening entertainment and children's activities like the rooftop pool and waterslide.
Rooms here are relatively spacious to accommodate families of practically any size. In addition, some rooms offer lovely views of Disney California Adventure Park.
Where To Eat
People who have never been to Disneyland before might believe that the theme park is all about the famous attractions and Mickey Mouse. However, previous visitors know its cuisine is just as captivating.
Blue Bayou Restaurant
The eatery is located in New Orleans Square, Disneyland Park.
Blue Bayou has been a Disneyland favorite since it first opened in 1967. You will have a wonderful time watching the Pirates of the Caribbean ride nearby and taking in the sights of the bayou.
The Louisiana-style restaurant serves southern dishes like jambalaya, cauliflower steak and grits. It also offers a good beverage selection- be sure to indulge in their signature hurricane cocktail!
Oga's Cantina
This eatery is in the Disney California Adventure Park section known as Star Wars: Galaxy's Edge. However, you will love Oga's Cantina even if you are not Star Wars fans.
Inspired by the concept of faraway galaxies, Oga's Catina serves a wide range of delectable cocktails with amusing twists like tingly foam. It also serves delicious mocktails, wine, beer, and tasty nibbles.
Special Discounts
As a mom, staying on a budget when you go to the park is a great bonus. When you sign up for a Disney®Premier Visa®Card, you can get a $300 statement credit after spending at least a thousand dollars on purchases in the first three months.
People serving in the U.S. military or previously served can get discounted admission to the Disneyland Resort's theme parks. In addition, you can get a Disney Military Promotional Park Hopper Ticket:
3-Day Promotional Military Park Hopper Ticket: $225
3-Day Promotional Park Hopper Ticket for Military Personnel with Disney Genie+ Service: $285
4-Day Promotional Military Park Hopper Ticket: $260
$340 for a 4-Day Military Discount Park Hopper Ticket with Disney Genie+ Service.
Conclusion
Disneyland is an incredibly wonderful experience for all the family. Whether planning your family's first fall break at Disneyland or returning for a second, third or fourth year, you will have a spectacular time!
The image featured at the top of this post is ©iStock.com/smckenzie.