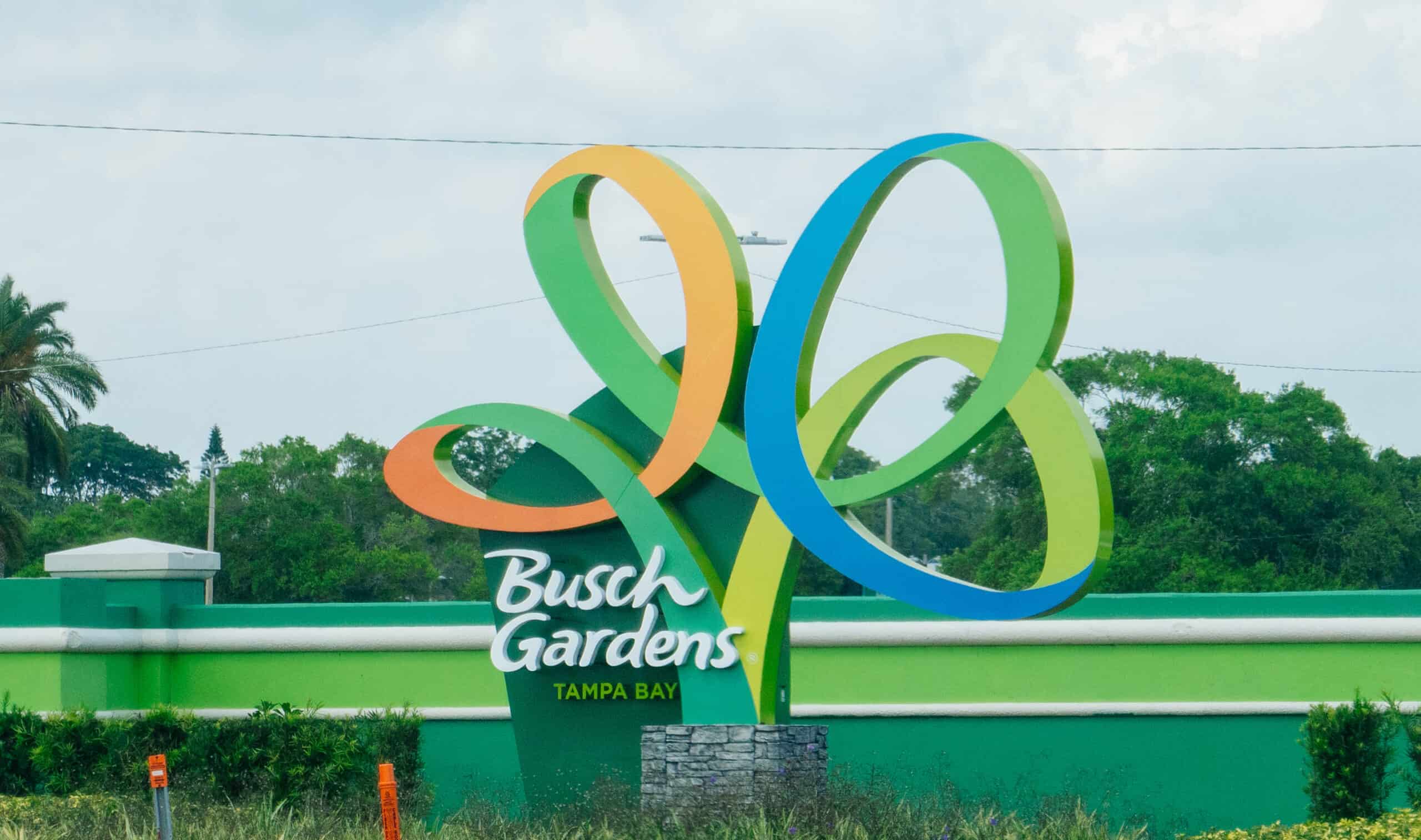 When fall break rolls around, it's time to plan a vacation for the family. Busch Gardens in Tampa Bay has plenty to offer visitors of all ages, whether they're visiting for the first or 50th time. This massive theme park is home to over 100 rides, shows, restaurants, and attractions. In addition, the park has plenty of free entertainment throughout its year, including concerts, festivals, and other special events. Read more to learn how to plan your trip to get the most out of your fall break at Busch Gardens Tampa Bay.
Planning Your Trip
Fall in Tampa Bay offers cooler temperatures, fewer people, and exceptional hotel packages, so it's a fantastic time of the year. Also, it's one of the most fun times, with special fall events and experiences like Hall-O-Scream (where the park is offering tours to show how they set up for this big annual event.), Spooktacular and Christmas Town (more about each of these events later).
Busch Gardens has teamed up with several nearby hotels so park-goers can enjoy various amenities, including free breakfasts, complimentary shuttle service, and special ticket and hotel packages when they book online.
Before you decide when to book your hotel reservations, we suggest you review the Busch Gardens Calendar for their daily park hours and Fall Special Events to determine which event works best for your family. In addition, we've created an overview of each fall event to help guide you.
Don't forget to download the Busch Gardens Mobile App to plan along.
Fall Special Events
Busch Gardens offers different theme weekends with unique activities and exceptional photo opportunities. And make sure not to miss the fantastic fireworks show over the lake.
Fall weekends feature Spooktacular, one of the best family-friendly events for children. Children can enjoy trick-or-treating, go through a hay maze, wear costumes, and dance with their favorite Sesame Street characters. This event runs from September 10 to October 30.
Howl-O-Scream runs this year on select nights from September 9 until October 31. It is intended for people aged 18 and older, but children under 18 may also attend. However, the event is not suitable for children under the age of 13.
This event features The Forgotten haunted house, scare zones, and eerie-themed shows. Although this event requires a separate ticket not included with park admission, the park offers buy early and two-day pass discounts.
If the Halloween-themed events are not your idea of a family vacation, Busch Gardens' annual Christmas Town event runs from November 13 until January 2.
Busch Gardens in Florida transforms into Christmas Town during the holidays with millions of sparkling Christmas light displays, iconic holiday displays, delicious seasonal treats, skating on ice shows, a brand new "Santa Experience," and a booming new fireworks show.
Things to Do
Busch Gardens offers many activities that can keep families busy during their stay. This is the place to go if you want a packed vacation of world-famous entertainment, with live shows available for all ages.
Beyond the 300 acres of rollercoasters, stores, and dining areas, the animal habitats are one of the best features of this park. Plus, there are many interactive kid-friendly things to do and an award-winning ice skating show.
Click on the map to get an overview of the park and a general sense of the park layout.
Rides and Rollercoasters
For the big kids and adults, the rides and rollercoasters are scattered around the park with both slow and thrill rides such as SheiKra, CheetahHunt, and Scorpion. Be sure to check the website to view the currently operable rides.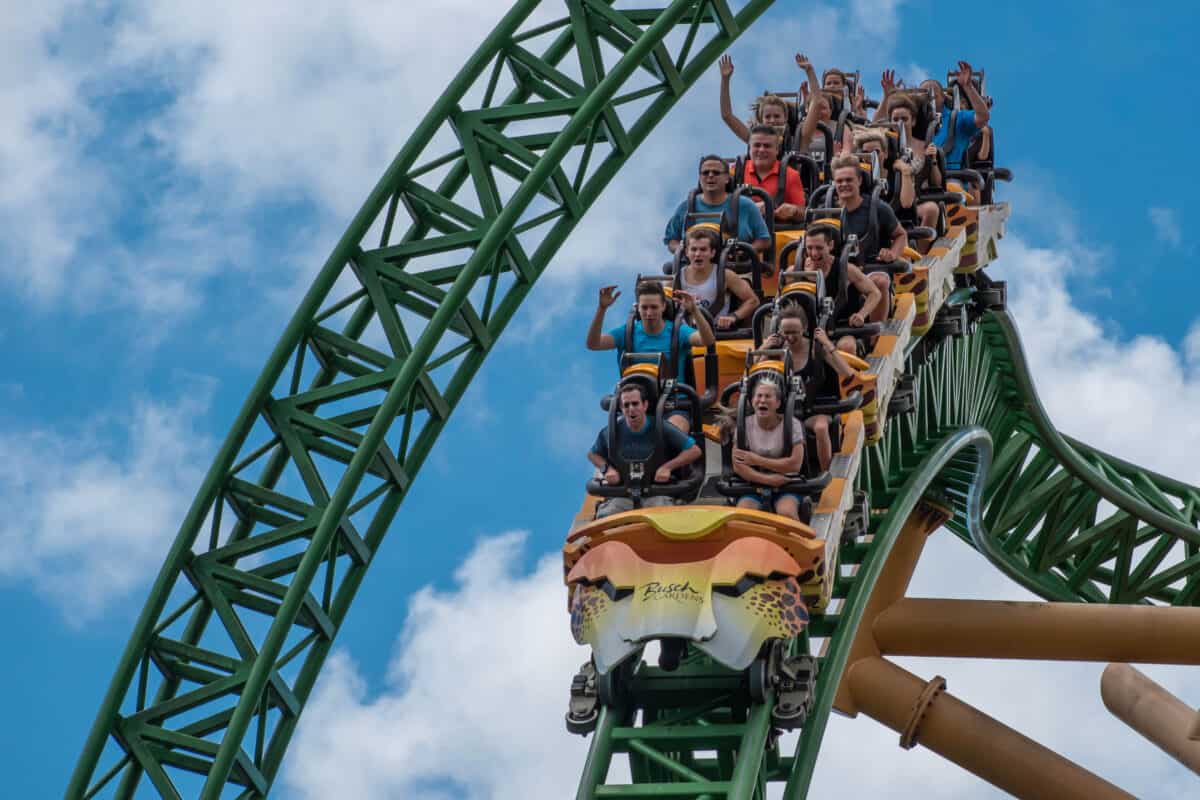 Animal Theme Park
For all animal lovers, there are several tours available to park goers. The Serengeti Safari lets you ride around in an open-air vehicle tour across the Serengeti Plain, where you can view exotic animals from all over the world, just like an authentic safari. The whole family can see free-roaming ostrich, zebras, antelope, and giraffes with no height requirements. Take a tour of the behind-the-scenes caretakers to see demonstrations of how to tend and protect some of the most exciting animals in the world. The Elite Adventure private park tours allow you to customize your visit with a dedicated host.
Animal Care and Experiences: Busch Gardens is dedicated to caring for more than 200 animals, including the most endangered species. Their care for the animals is award-winning, receiving the Humane Certified seal for animal welfare from the American Humane Society. The trainers have created an environment to allow families to interact with some of the animals, like sloths, up close.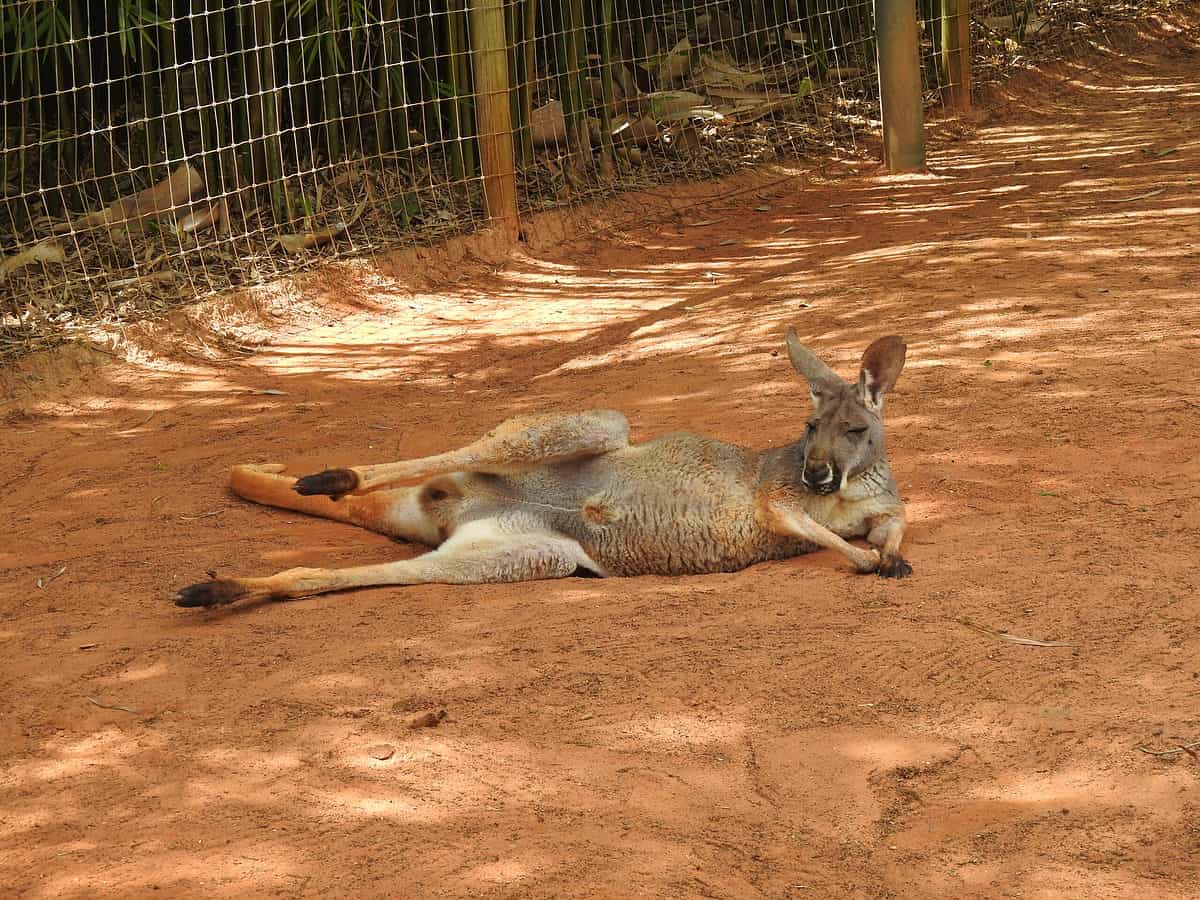 For the Young, Including Toddlers
Sesame Street Safari of Fun has kid-friendly rollercoasters such as The Count's Zambezi Rally ride, Big Bird's Whirly Bird, and Air Grover.
In this zone, kids can meet the characters from Sesame Street, such as Elmo, Grover, and Cookie Monster, just to name a few.
The Safari of Fun also has fun water zones for kids with fountains and dump buckets, so be sure to come prepared.
Check the Busch Gardens app to view showtimes for their interactive Let's Play Together for their dance-a-long, sing-a-long show that runs several times a day.
Additional Family Highlights
Don't miss exclusive tours such as their Animal and Ambassador Insider Tours.
Take a ride on the Iron Gwazi roller coaster or the Stanley Falls Flume.
Check out the schedule of events for the latest live music performances.
Head over to Jungala to get acquainted with one of the endangered species, the orangutan, and participate in a private session.
Order food and bring it to the lake for a picnic.
Go on an evening walk along the boardwalk, then watch the fireworks over the lake.
Catch an ice show at the Moroccan Palace Theater.
Spend time in the various stores like A Build-a-Bear workshop, where kids can customize their own bear.
Shop for fun eclectic finds in the Marrakesh Market or Kariba Marketplace for souvenirs.
Where to Eat and Drink
If you are in the park, Busch Gardens' in-park dining options will suit the needs of even the pickiest eaters. Some of the guests' favorites, with the best reviews, are Zambia Smokehouse and Dragon Fire Grill, and Pub. And the new Chick-fil-A is located in the Jungala area.
Outside the park, favorites include Zeko's Mediterranean Grill and Fazoli's Italian.
How to Get Tickets
Busch Gardens makes it easy to purchase tickets whether you are visiting for one day or one weekend. You can also add an all-day dining upgrade for a flat fee. An added upgrade option, Quick Que, allows you to skip the line.
Be sure to download the Busch Gardens Mobile App to stay organized with electronic tickets and other reservations.
Where to Stay
Researching hotels near Busch Gardens is easy with Tampa Hotel Partners. Most of the hotels, from economical to deluxe resorts, offer special discount packages and often include complimentary breakfast and a shuttle to Busch Gardens.
Check out the newly renovated Embassy Suites Tampa USF, with free made-to-order breakfast, complimentary evening reception, shuttle to Busch Gardens, outdoor pool, and fitness center.
The Hyatt Place Tampa/Busch Gardens Hotel, only 1 mile away from Busch Gardens, has amazing discounts, including up to 10% for Hyatt Members, a complimentary hot breakfast buffet, and a free shuttle to Busch Gardens.
If your family loves the beach and doesn't mind a little extra distance from the park, only 45 minutes via I-275 is the newly redesigned, aqua-inspired resort, RumFish Beach Resort by Tradewinds.
How to Get There
Busch Gardens Tampa Bay is located just one hour from Orlando at 10165 N McKinley Drive, Tampa, FL 33612. Check out more information, including parking hours, show times, maps, and more. Parking discounts are available for visitors planning to drive in directly for multiple days.
Money Saving Tips
Extra discounts for annual pass members
If your family travels to Busch Gardens a few times a year, why not get an Annual Pass. Check out Busch Gardens' benefit levels from bronze to platinum to view additional benefits. Also available for Annual Pass Members are Fun Cards which offer free parking, free guest tickets, 50% savings on in-park purchases, and more.
Non-member discounts
Families that don't have the Annual Pass can still get ticket discounts like the following:
Kids Free Package
Eat Free Package
Busch Gardens/SeaWorld Thrills Package
Buy 2 Nights, Get 1 FREE
Howl-O-Scream Wild & Wicked Weekend Package
Howl-O-Scream Overnight Fright Package
Conclusion
We're amazed at the number of things Busch Gardens Tampa Bay has to offer for fall break. Plan now for an amazing seasonal experience!