Busch Gardens Tampa Bay is known for its fun, high speed roller coasters. What would a day at Busch Gardens be without the thrill of the fastest rides in the park? From spinning roller coasters to hybrid coasters, there's something for everyone. Here are the best fast rides at Busch Gardens Tampa Bay:
Iron Gwazi
Iron Gwazi is Busch Gardens newest coaster and is guaranteed to give you the thrill you're looking for. This hybrid coaster is the tallest in North America and the fastest hybrid coaster in the world. With a 206 foot peak, its thrill level is high and it's one you'll want to ride on again and again.  
The hybrid part of the coaster means it's both steel and wooden, meant to have the efficiency of a steel roller coaster, but the nostalgia of a wooden one. It replaced Gwazi, which was the previous classic wooden coaster at Busch Gardens Tampa Bay. This record breaking coaster reaches up to 76 mph.
SheiKra
An incredibly fast roller coaster that opened in 2005, SheiKra is known for its 200 foot drop. What's so thrilling about the drop isn't just the extreme height, but also the fact that the riders are dangling at a 90 degree angle for a few seconds before the drop. The rest of the ride, SheiKra reaches speeds of up to 70mph.
For fans of thrill rides, this is the one for you, with a thrill level of extreme. The minimum height for this coaster is 54 inches so it's not the ride for little ones, but it is a fun one to ride with your older children.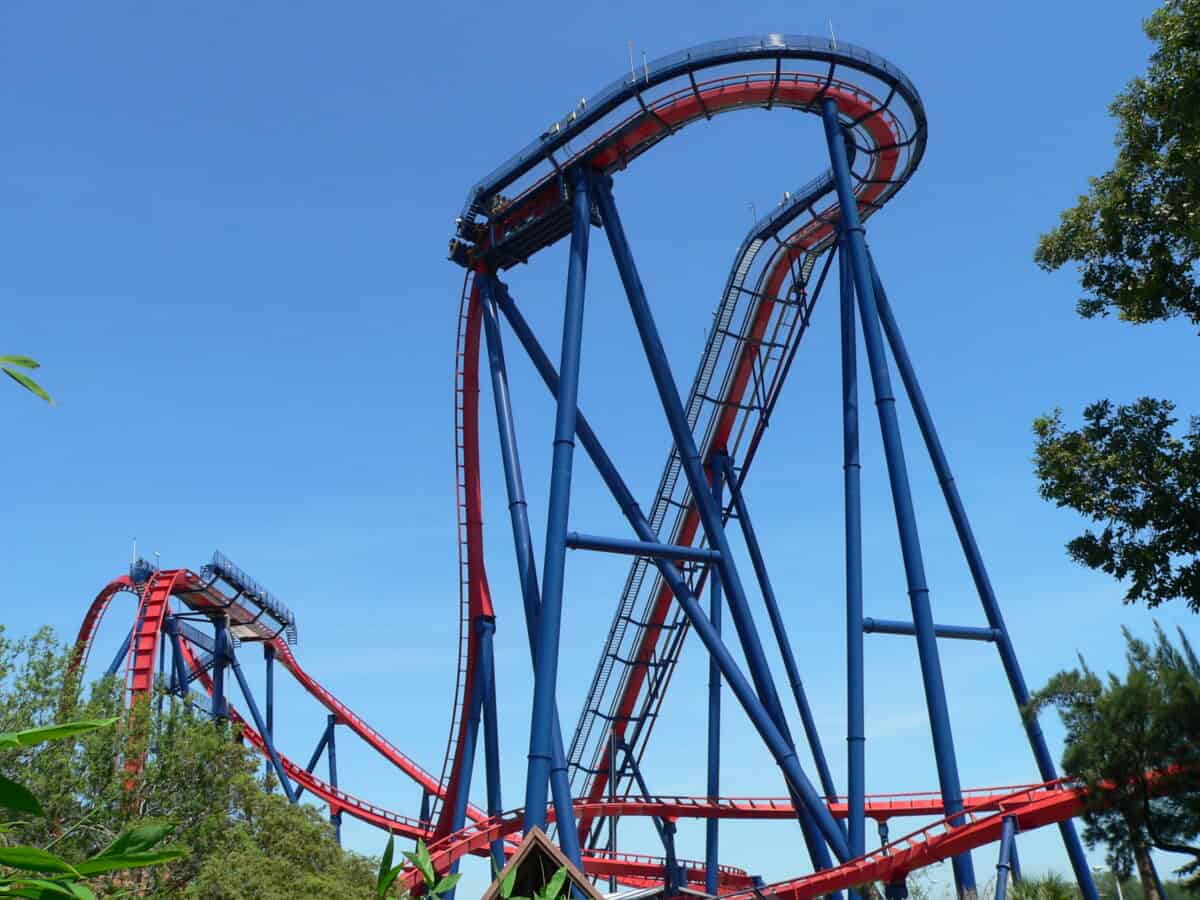 Tigris
Much like the name implies, the speed of Tigris is designed to mimic that of the tiger. Part of what makes this coaster unique, aside from the 150-foot skyward surge, is that the car goes in both forward and backward motion throughout the ride.
You'll find a thrill on this rollercoaster as you are plunged through over 1800 feet of steel tracks, moving faster than 60 miles per hour. It includes many spins and drops along the way. 
Cheetah Hunt
Cheetah Hunt is another favorite roller coaster and is also the longest roller coaster in Tampa Bay. Representing the speed and agility of a cheetah, it follows 4,400 feet of track. Cheetah Hunt has three launches throughout the ride and has a high thrill level. Anyone over 48 inches can ride.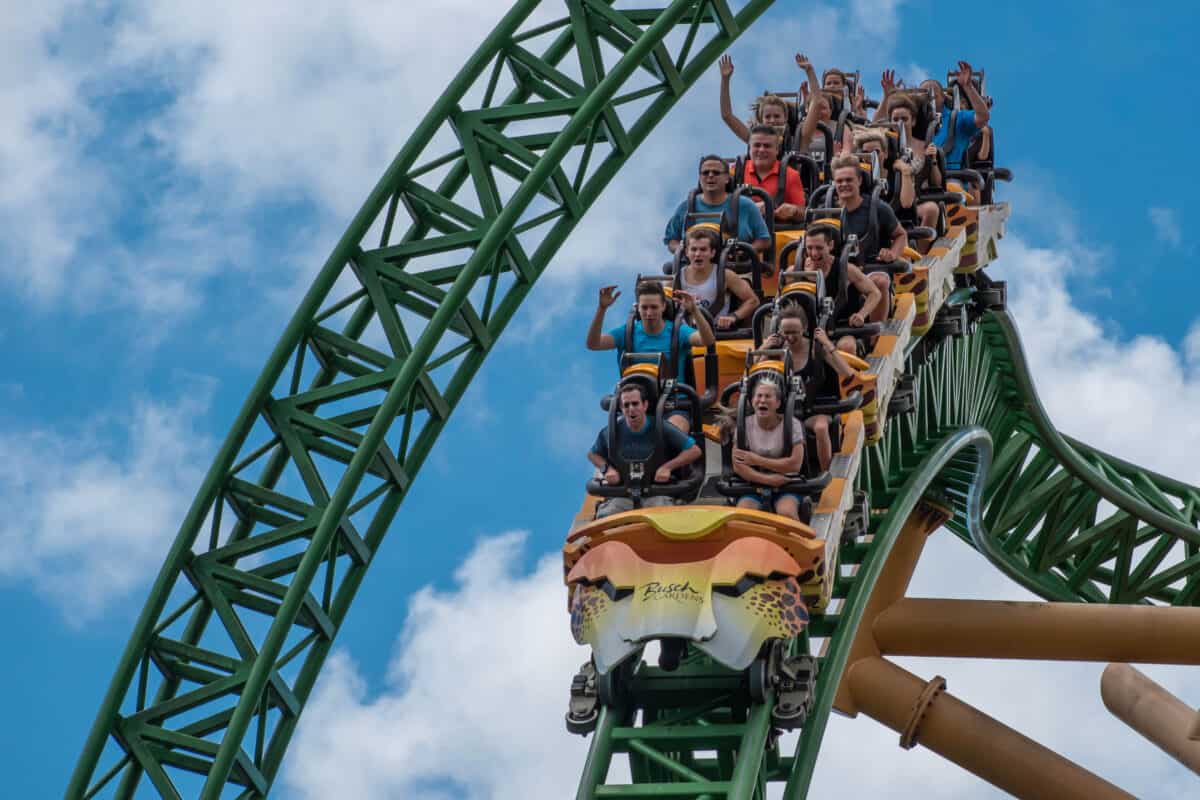 Scorpion 
Scorpion is a short roller coaster, but it still packs a punch with speeds up to 50 mph. On this coaster, you'll find yourself on a 360 degree loop with a moderate thrill level. Riders must be at least 42 inches, and this ride makes a great first roller coaster.   
Kumba
You might just hear the roar of a lion as you embark on the adventure of this high-speed coaster. In the beginning of Kumba, a 135 foot drop will get your adrenaline pumping. After the first drop, you'll feel the thrill of weightlessness for a few seconds as the ride loops 360 degrees.
This coaster is unique and has one of the world's largest vertical loops. The thrill level of Kumba is extreme, and is for any rider at least 54 inches tall.
Cobra's Curse
Get ready to spin on Florida's first family spinning roller coaster. Each ride is unique on Cobra's Curse since the spins depend on the weight distribution in the train. Each time you ride, the experience is a bit different. 
Reaching up to 40 mph, the 30,000 pound Cobra statue will make you feel like you're a part of this themed ride. Children must be at least 42 inches tall to ride Cobra's curse with someone 14 years or older.
Busch Gardens Tampa Bay is home to various roller coasters, including record-breaking ones like Iron Gwazi. With speeds ranging from 50 to 76 mph, we hope you find the thrill you're looking for with these fast rides.
Find more great family travel destinations in our "Family Travel" section.
The image featured at the top of this post is ©VIAVAL TOURS/Shutterstock.com.