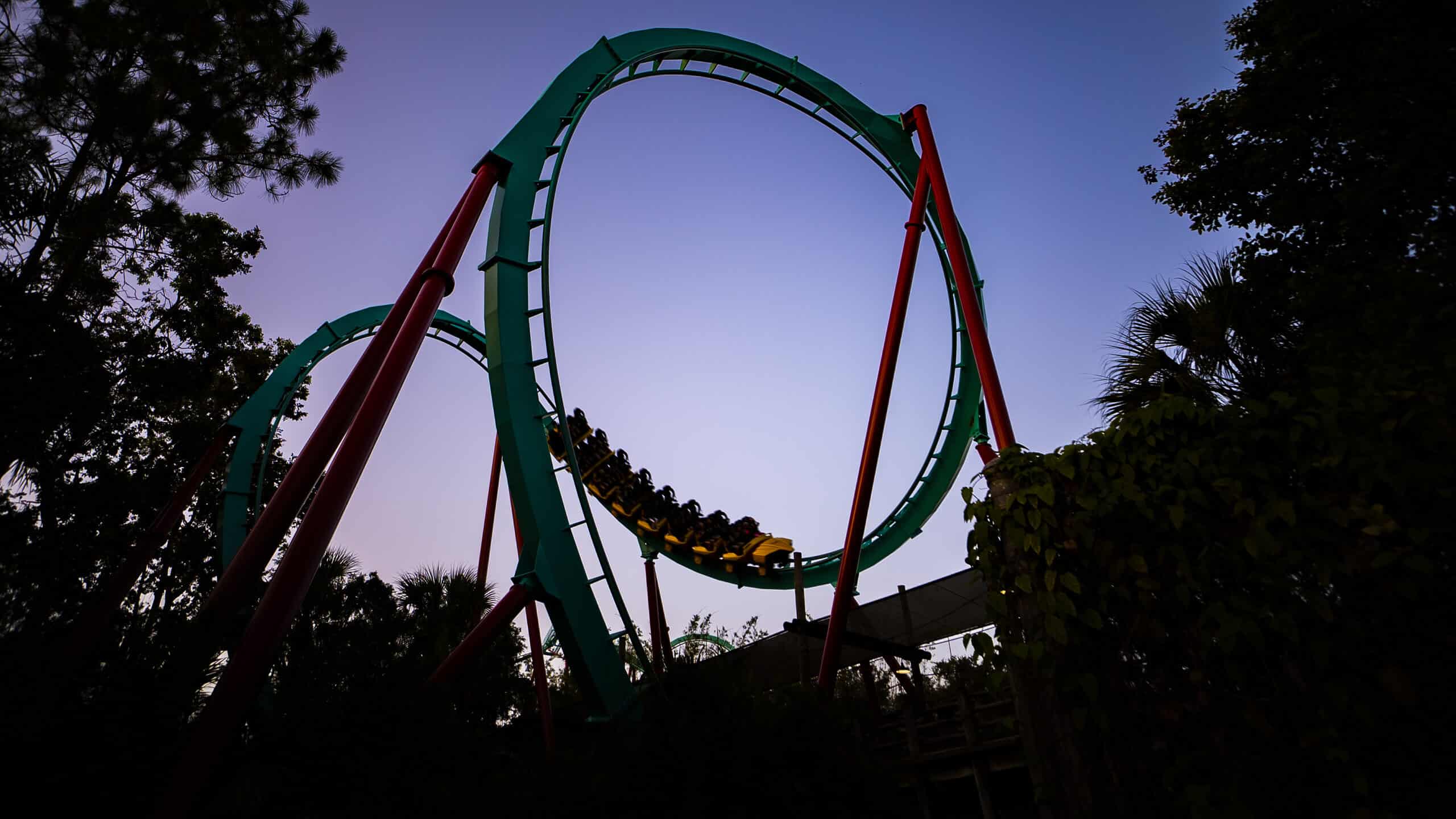 Busch Gardens Tampa Bay is one of the best places to go in the area if you're looking for an exciting day in the Florida sun. This amusement park has the roller coasters and attractions of a larger park, while still being affordable and easy enough to get around in.
Whether you're visiting or you live in the area, Busch Gardens Tampa Bay is a great place to visit. If you're looking for the best rides that leave you wondering what comes next, here are the best dark rides at Busch Gardens:
Although you'll experience most of the thrills of this ride outside in the Florida sun, it does take you through a couple of tunnels that will add to the thrill. While traveling through the tunnel, you'll wonder what kind of spin is coming next!
Aside from the dark tunnel you travel through, what else makes this ride unique is the weightless feeling you do as you spin a complete 360 degrees. This steel coaster has one of the world's largest vertical loops and has been voted as one of the world's top roller coasters.
A favorite water ride from the park, the Congo River Rapids gives you the feeling that you're white water rafting. And just like you might experience if you truly were out on the rapids, you get to travel through a dark cave during the ride.
As the raft spins and turns, excitement builds as you try to see where you're headed next. Depending on your location during the ride, there's a good chance you will get soaked! If you want to cool off but avoid getting stuck in wet clothes, bring a poncho or purchase one in the shop outside the ride.
Tips for kids' first thrill ride
Roller coasters and other thrill rides can be quite terrifying for kids when they ride them for the first time. Certain aspects of the ride, such as a few minutes of darkness while going through a tunnel, can give your child a sense of fear, even if they were enjoying the ride otherwise. If you're taking your kids on thrill rides for the first time, here are tips for making the process easier:
Expect them to be nervous. Even if they were brave at first, it's normal for your child to clam up once they get closer to the beginning of the line. Remind them that it's okay to be nervous, and reassure them that you're going to be with them the whole time.
Start small. If they haven't been on a thrill ride before, don't start them on the tallest roller coaster. Try something with a lower thrill level, and then move to something bigger if they feel comfortable. Besides, the most enjoyable rides for kids aren't always the largest or scariest ones.
Give them a choice. You certainly don't want to spend money on tickets to Busch Gardens Tampa Bay only to have your child sit out every ride. But it's also important for your child not to feel pressured to go on the biggest, scariest rides until they're ready to do so. 
Height requirements aren't everything. Each ride has specific height requirements in order to keep riders safe. However, don't use the height requirement as a way to decide whether they're emotionally ready to tackle SheiKra or other extreme coaster. 
Busch Gardens Tampa Bay has a variety of rides for everyone, no matter what their comfort level is. If your child is braving the thrill rides for the first time, keep it light and fun as they conquer their fears.