Some people go to theme parks to ride on roller coasters or enjoy the entertainment. But at a park like Busch Gardens Tampa Bay, the food is another big draw. If you're visiting this Florida theme park, there are some restaurants and cafes you won't want to miss during your time there. Here are the things you must eat at Busch Gardens Tampa Bay!
Funnel cake
Your day at Busch Gardens won't be complete without funnel cake. But even better than just regular funnel cake is their special 4th of July red velvet funnel cake if you visit during the summer months. Complete with icing and fruity pebbles on top, this snack will make your day more colorful and delicious.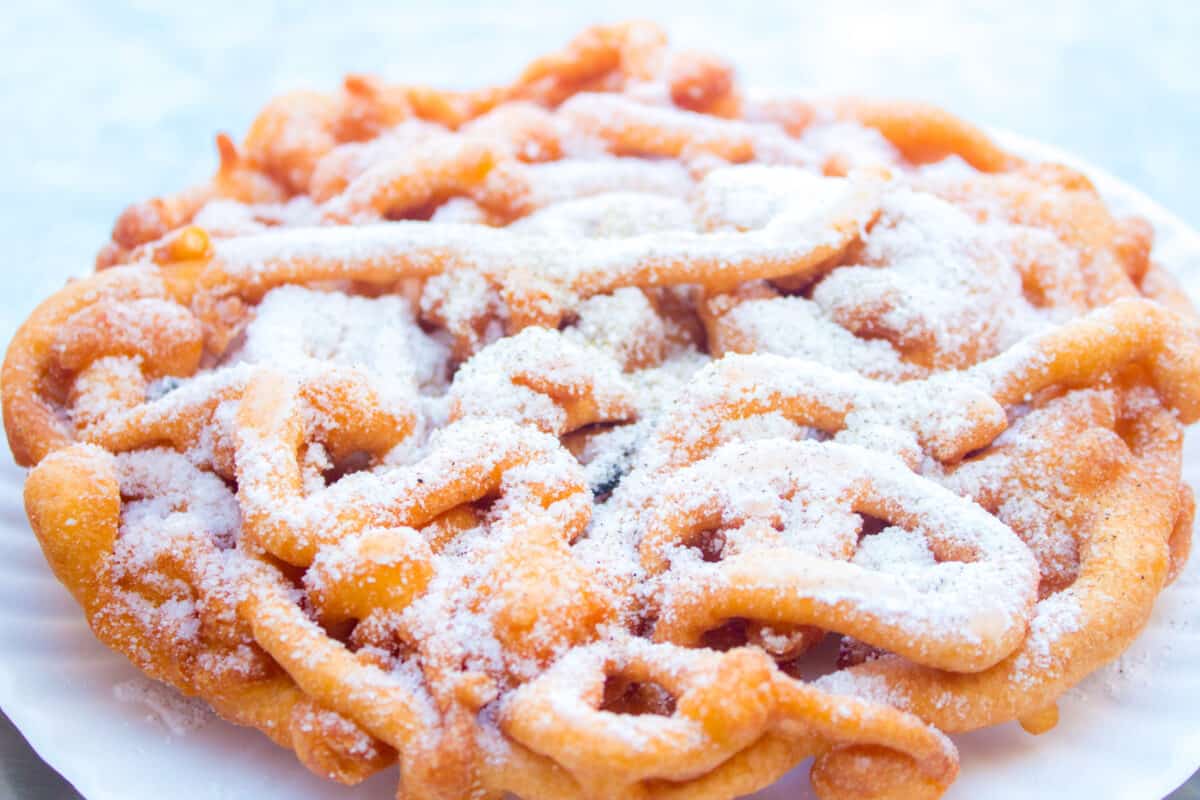 Giraffe pretzel
You can't go wrong with a pretzel any day of the week. But what's even better is when the pretzel is in the shape of a giraffe. This adorable and yummy snack is available year-round at the Giraffe Bar at Busch Gardens Tampa Bay. The Giraffe Bar at the park also has handcrafted cocktails and craft beer, all of which can be consumed while looking out over the animals on the Serengeti Plain.
Zambia Sampler
If you're in the mood for some BBQ (and why wouldn't you be?) the Zambia Sampler from the Zambia Smokehouse should be your go-to for lunch or dinner in the park. The sampler includes slow-cooked ribs, brisket, and BBQ chicken. If the sampler seems like too much for you, you can also buy any of the BBQ entrees separately. All of the entrees come with a side of seasoned waffle fries or coleslaw.
Candy Apple
Is it ever okay to leave a theme park without a candy apple? There are lots of traditional theme park foods and snacks available at Busch Gardens and if you're looking specifically for this sticky treat, stop by Sultan's Sweets on your way in. This store has a Starbucks Cafe where you can grab your favorite coffee drink. Then, head over to the bakery side where you can pick out a sweet treat. If candy apples aren't your thing, they also have giant cinnamon rolls, cupcakes, and plenty of other delectable desserts.
Chick-fil-A
Busch Gardens Tampa Bay is home to Florida's first theme park Chick-fil-A. And now you don't have to choose between one of your favorite fast-food restaurants and spending the day in the park. Home to some of the crowd favorites like the Chick-fil-A sandwich, nuggets, and even the spicy chicken sandwich, take a break from the high-speed coasters for lunch at Chick-fil-A.
From sweet treats to full meals, no matter what your family likes to eat or how many picky eaters you have, there's something in the park for everyone.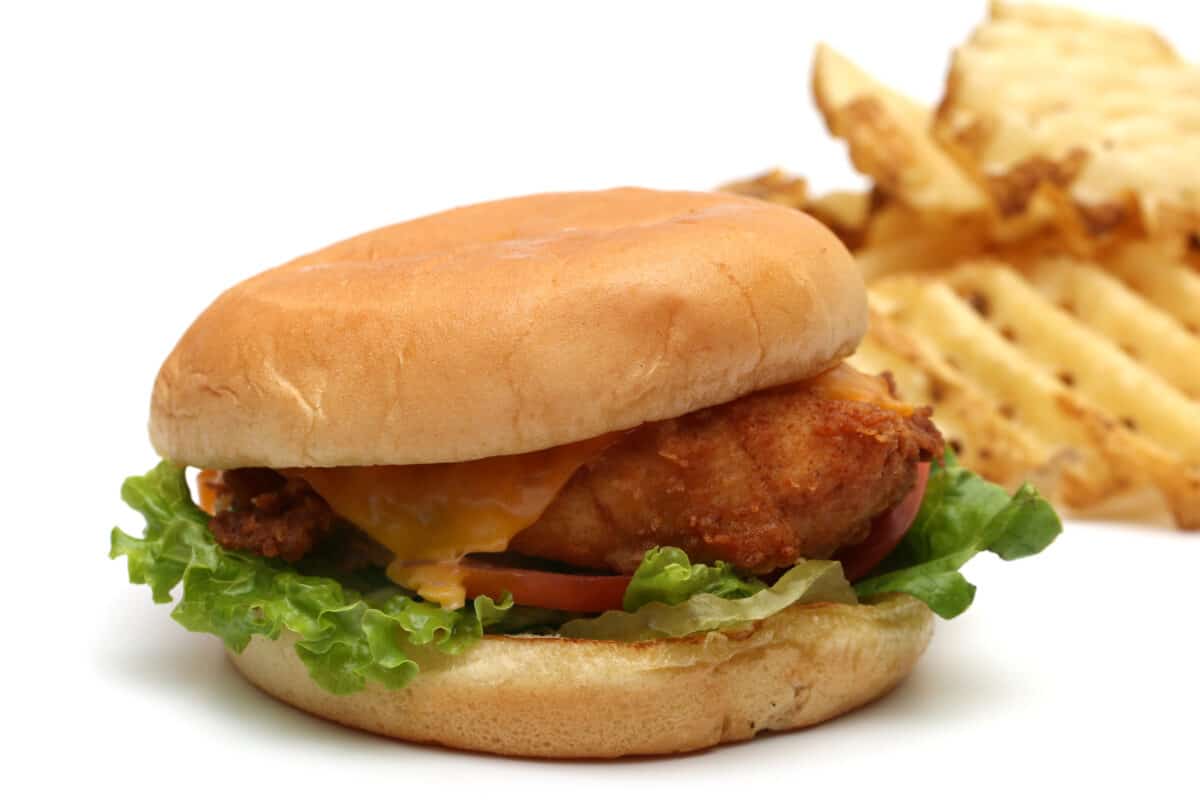 Getting the most out of meals in the park
Eating in a theme park is half the fun since you and your family get to eat things you normally wouldn't. But if you want to get the most out of your experience eating in the park, here are a couple tips:
Visit during the Food and Wine Festival.
There are many snacks, meals, and drinks available at Busch Gardens Tampa Bay year-round. But if you want to find the best food and drinks at Busch Gardens, visit their famous Spring event, the Food and Wine Festival. Travel around the continent as you experience different foods and drinks at carts throughout the theme park. The food and drinks available are not included in park admission, but they are worth the extra cost.
Purchase the dining plan.
If you know you're going to be eating all day in the park, the dining plan at Busch Gardens Tampa Bay may be worth your while. The dining plan allows you to eat all day by receiving a meal at any of the main Busch Gardens restaurants every 90 minutes. Each meal includes an entree, a side item or dessert, and a drink. For adults, the dining plan is $50 per person and for children, it's $25 a person.
Plan your meals.
There are so many great restaurants and cafes to choose from in the park. If you know you're going to be eating at least one or two of them, make a plan for which ones you'll be eating at and what time. Especially during busy times of year, you don't want to wait until your whole family is already hungry to decide where you want to eat. You can download a park map online before your trip to make an itinerary for your day.
Eating at theme parks can sometimes be complicated as well as expensive. But getting some of the snacks and treats exclusive to an amusement park is part of the fun. When you visit Busch Gardens Tampa Bay, find out what special events or festivals may be going on and then make sure you get some of the food on this list. You won't regret it!
RELATED LINKS:
The Best Dark Rides at Busch Gardens Tampa Bay
The Best Fast Rides at Busch Gardens Tampa Bay

The image featured at the top of this post is ©JeniFoto/Shutterstock.com.