A big part of any amusement park visit is the food, and the wildly popular Dollywood is no different. If you're looking to sample some tasty treats and snacks during your visit to this Tennessee amusement park, look no further — this guide will explore nine things you must eat at Dollywood!
Fried Chicken – A Dollywood Classic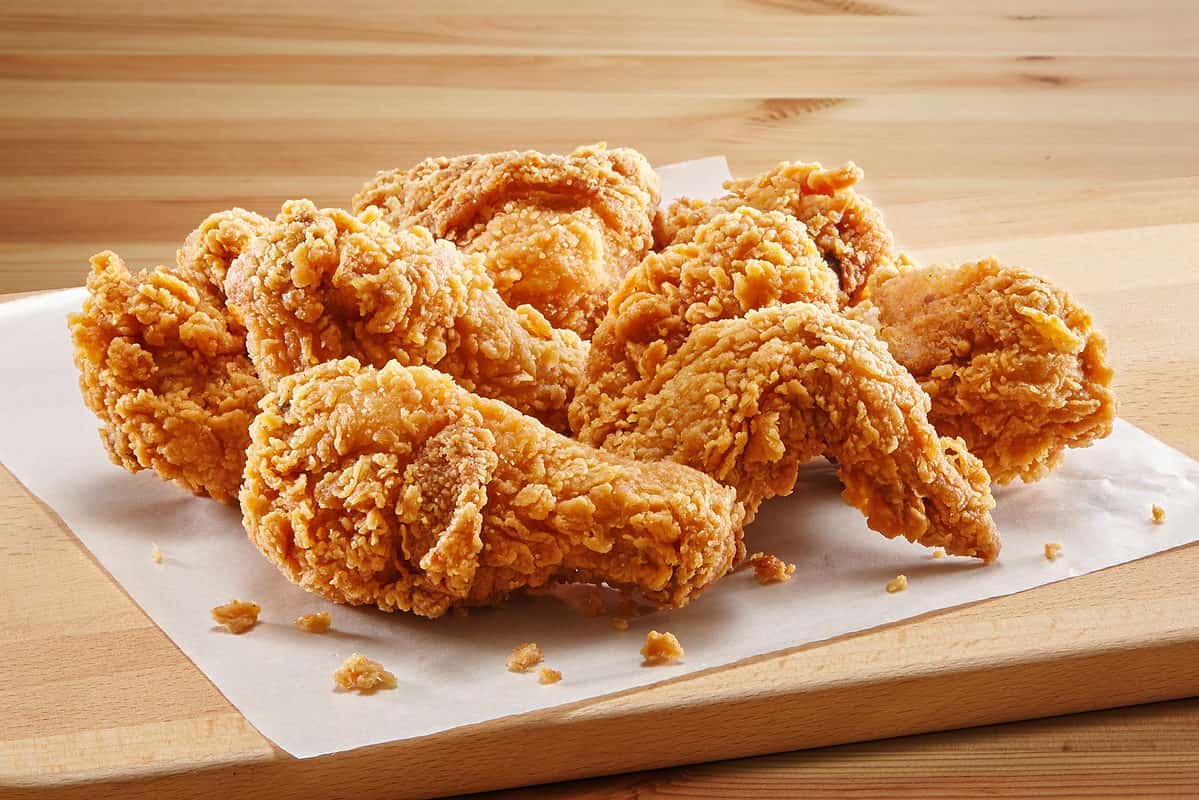 Fried chicken is a Dollywood classic for a reason. This Southern staple is cooked to perfection and served hot and fresh. The flavorful, juicy chicken pairs perfectly with a crispy, golden-fried coating.
So it's understandable why this meal is one of Dollywood's most famous food options. Try the fried chicken at Dollywood, whether you grab a quick bite before hitting the rides or enjoy a leisurely meal. You won't be disappointed.
Dollywood's World-Famous Cinnamon Rolls
There are many things to love about Dollywood, but one of the most popular is the park's world-famous cinnamon rolls. These delicious rolls are freshly prepared every day and are a must for any trip to the park. What makes these cinnamon rolls so special? First, they're huge! Each roll is big enough to satisfy even the heartiest appetite. Second, they're made with only the finest ingredients, including real butter, brown sugar, and cinnamon. Finally, they're served warm and gooey right out of the oven – making them impossible to resist.
Aunt Granny's All-You-Care-To-Eat Restaurant is a must-eat Dollywood experience because of its delicious Southern cooking. The restaurant offers a variety of mouthwatering dishes, from fried chicken and collard greens to catfish and black-eyed peas.
Additionally, the all-you-can-eat buffet allows you to try several dishes at once. Whether you're a Dollywood fan or not, Aunt Granny's is sure to please your taste buds. The restaurant provides a beautiful environment with dancing and music. Aunt Granny's is the perfect place to go for a taste of the South.A Slice of Delicious Pie from the Grist Mill
The Grist Mill attracts many customers because it is one of the best eateries you can find in Dollywood. It's known for its delicious pies, and a slice of pie from the Grist Mill is a must-eat while at Dollywood.
The Grist Mill pie shop has been featured on many food shows, and it is clear why. The pies are made with fresh, local ingredients, and they are delicious. So if you are looking for a delightful treat while at Dollywood, be sure to stop by the Grist Mill and try one of their amazing pies.
Fresh-Made Kettle Corn from the Kettle Corn Wagon
This old-fashioned kettle corn is a must-eat at Dollywood for several reasons:
It is made fresh and has a delicious flavor.
The price is very reasonable.
The portion size is large enough to share with friends or family.
Kettle corn is a great snack to eat while walking around the park.
Mouthwatering Barbecue from Hickory House BBQ
Eating at Hickory House BBQ is a must at Dollywood because of its mouthwatering barbecue. The Hickory House BBQ has been serving up delicious barbecue since 1978, and it is still going strong today. The secret to their success is simple — they use only the freshest, highest quality ingredients and perfectly cook their food. Whether you're in the mood for a juicy burger, tender pulled pork, or succulent ribs, the Hickory House BBQ will not disappoint.
Funnel cakes are traditional Southern food, and Dollywood is known for its hospitality. Combining the two makes for a dessert you will not find anywhere else. A funnel cake smothered in powdered sugar is a delicious and classic treat, and Dollywood has the best funnel cakes around. Adding the powdered sugar on top takes it to the next level. Plus, it's a nice treat after a day of riding roller coasters and other fun activities.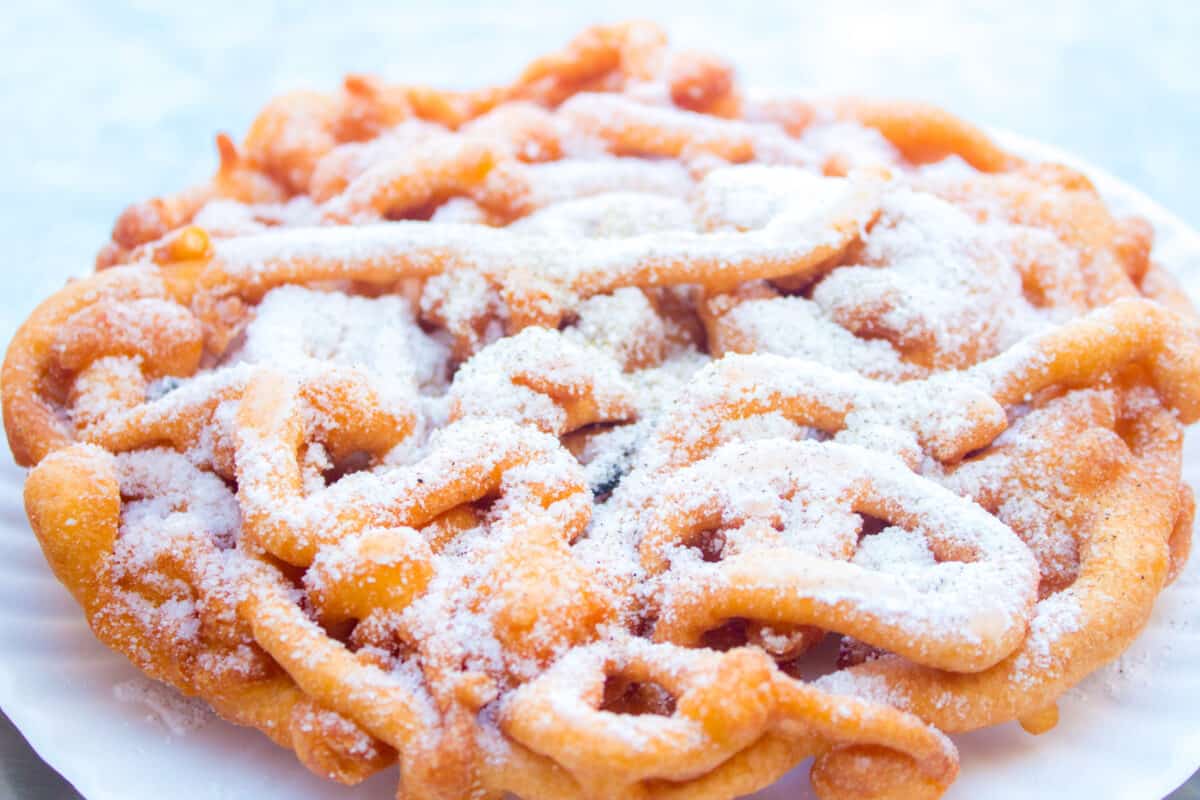 Lemonade from the Dollywood Lemonade Stand
A refreshing cup of lemonade from the Dollywood Lemonade Stand is another thing you must eat at Dollywood. The lemonade is made with real lemons and sugar, and it's so delicious, especially on a hot summer day.
The stand is also in a great location, near all the rides. So if you're ever at Dollywood, stop by the Dollywood Lemonade Stand and get a cup of lemonade. It's well worth it.
Cinnamon-Glazed Nuts from Showstreet Snacks
The cinnamon-glazed nuts from Showstreet Snacks are a must-eat! The perfect mix of sweet and savory, these nuts are coated in a generous layer of rich cinnamon glaze. They're irresistible—once you start eating them, you can't stop! So make sure to grab a bag (or two) the next time you're at Dollywood.
As you plan your visit to Dollywood, make sure you leave room for these nine delicious items. Each of these is a must-try at the park and will help you fuel up for a day of fun.
RELATED LINKS:
The Best Days to Visit Dollywood
9 Things You Must Buy at Dollywood
The Best Water Rides at Dollywood