Theme parks are well-known for stocking a variety of unique and high-quality merchandise, and Dollywood is no exception. With a range of custom-made jewelry, classic souvenirs, home decor accessories, and more, there's something for everyone. If you're a parent planning on visiting Dollywood this season, check out our list of must-buy items. We cover nine things you must buy at Dollywood!
Jams & Jellies at the Grist Mill
At Dollywood's Grist Mill, you and your loved ones will feel like you've traveled back in time. It was the first grist mill to be constructed in Tennessee in over a century when it was completed in 1982. The aroma of freshly baked cinnamon bread is certain to entice your kids inside.
Visit the bakery with the family to watch as they make the famed cinnamon bread, and then go shopping for some of the best jams, jellies, and honey butter, as well as some great kitchenware. Cornmeal and grits, both made on-site using stone mills, are also for sale.
After shopping, it's unlikely that you'll be able to resist a stop by the bakery to choose from their selection of freshly baked treats.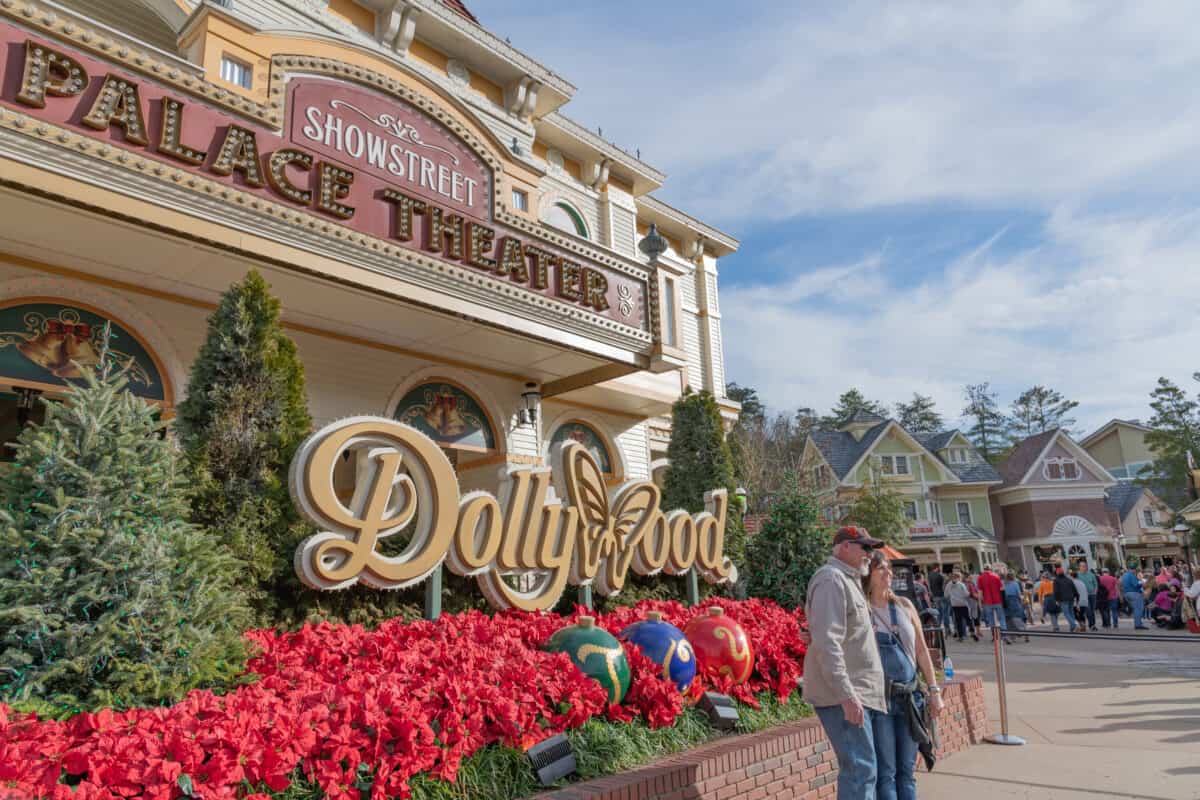 Custom Pearl Jewelry
Not only is it fun, but also it may be really educational to go shopping for rocks and minerals. Your kids can choose from various options in terms of size, shape, and stunning colors. You'll find these at Lucky 7 Mine & Pick-A-Pearl.
Stop by their "Pick-A-Pearl" station, where you can personally select your own oyster, and then watch as one of the hosts teaches your children how to find the stunning pearl hidden inside.
After that, they can select a piece of refined jewelry from a variety of options in order to turn the pearls into new accessories.
Home Decor
Dollywood celebrates the quality and coziness of the mountains. So, if you and your family want to take home a piece of that charm, you can get plenty of home decor accessories and one-of-a-kind home furnishings. From candles, linens, and soaps, in addition to many presents that capture memorable moments, they're all there. The atmosphere offered by Mountain Laurel Home is ideal for providing your family with a relaxed and cozy shopping experience.
Souvenir Name Necklace
In search of a one-of-a-kind souvenir to mark the occasion of your family's trip to Dollywood? Wired Up Names is a company that creates stunning necklaces that feature the customer's name spelled out using a wire that has been twisted into shape by a skilled jeweler.
Branded Souvenirs
Especially if you're a first-time visitor, you might be planning to stock up on all the newest Dollywood souvenirs. If so, head for the Dollywood Emporium or Gazebo Gifts. Whether you're looking for souvenir mugs, light-up toys, or hats, you'll find them here.
Customized Water Bottle
Water is vital for preventing folks from becoming dehydrated, because walks in the park can be long and strenuous. This is especially true when there is a lot of sunshine and warm weather.
Dollywood has lots of spots to refill a water bottle for free, so why not get a themed water bottle at the park? Visitors can buy water bottles with their own designs printed at a reasonable price. These stylish bottles will ensure you and the kids have enough energy to keep going and create wonderful memories while at the park.
Caricature or Portrait
Laugh-out-loud funny caricatures, portraits that look just like your family members, and intricate silhouettes are some more unusual mementos of your stay in Dollywood.
Your kids might also enjoy a fun face painting by one of these skilled artists.
Personalized Leather Bracelet
If you loved the Mystery Mine ride, then visit The Mine Shaft. You can look through the extensive collection of Dollywood merchandise, including t-shirts, hats, accessories, jewelry, and personalized leather bracelets.
Southern-Style Clothes
The newly opened Traditions store in Dollywood's Market Square features products and clothing with a southern aesthetic. In Dollywood's newest shop, customers may choose from fashionable brands like Simply Southern® and Kerusso®.
Tips for Shopping at Dollywood
Trying to pick out which of these awesome souvenirs is right for you can be a challenge. You might be tempted to just pick them all! We've got some tips to help you out on your journey to find the right Dollywood souvenirs to commemorate your special trip.
Set a budget. If you set a budget and firmly stick to it, you'll be less likely to overspend. It can be easy to overspend at theme parks, since many of the souvenirs can lean on the expensive side. Make sure that everyone in your family is aware of the budget before you go.
Think about shopping for souvenirs before leaving the park. With the exception of food and a water bottle, the souvenirs on this list are probably better to get on your way out of the park. That way, you don't have to carry them around all day. Plan to visit these souvenir locations at the end of your Dollywood visit.
Think about what you can realistically take home. If you're going to be flying home, then buying some home décor may not be reasonable. You'll need to stick to what can reasonably fit in your luggage or a carry-on bag. If you're driving, you'll need to consider what can fit on or in your car. If you live in the area, then you have a lot more flexibility to pick what you want from Dollywood.
Final Thoughts
With no shortage of hand-crafted items and classic souvenirs, kids and adults alike are sure to find something special at Dollywood.
Our top picks are the custom pearl jewelry at Lucky 7 Mine, Southern-style jams and jellies from the Grist Mill, and Mountain Laurel Home's candles and soaps – all great options for showing your Dollywood pride. And don't forget a souvenir hat!
Find more great information to plan your Dollywood family vacation here!
The image featured at the top of this post is ©Joseph Hendrickson/Shutterstock.com.