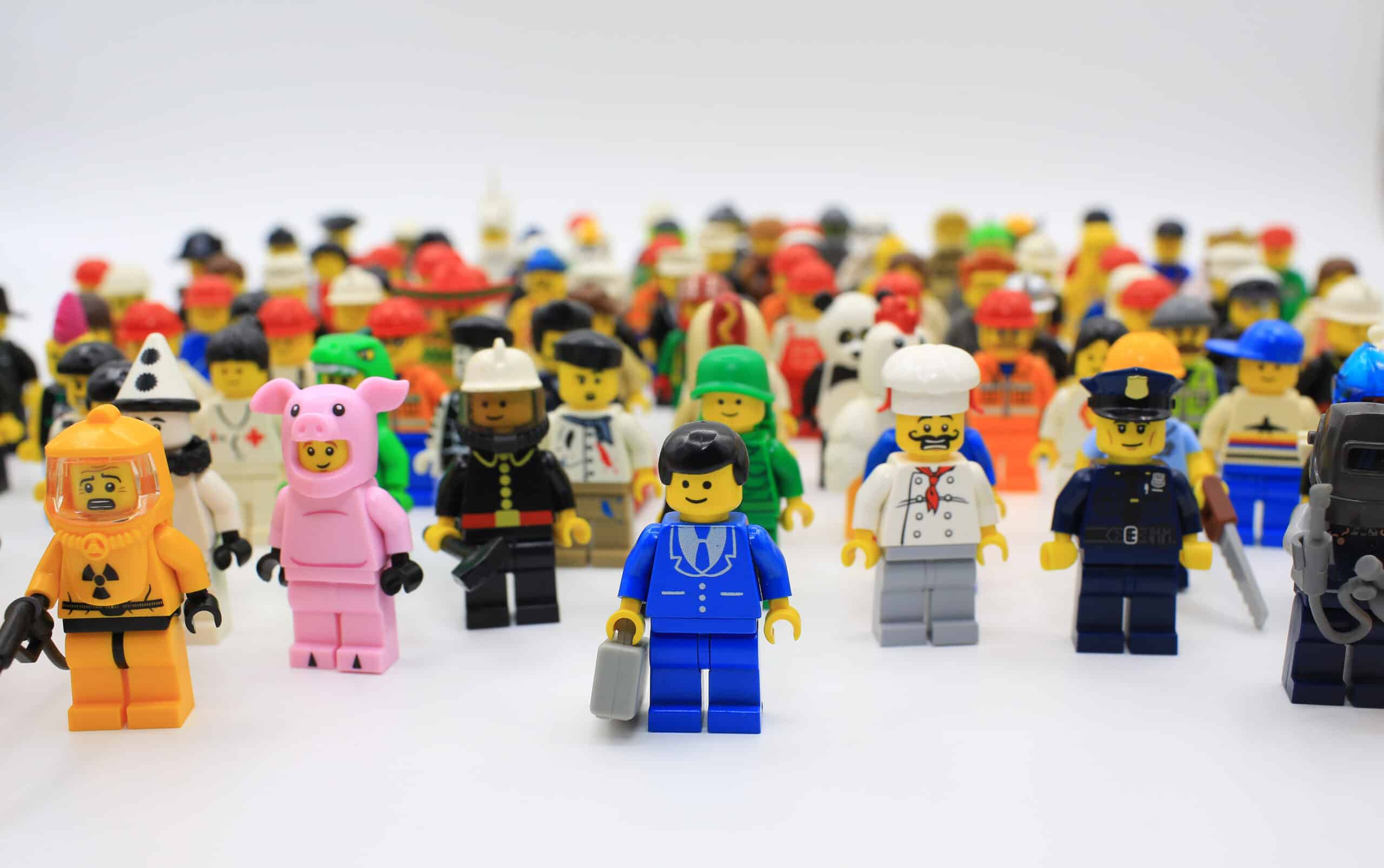 In a park like LEGOLAND Florida where all of the attractions are for kids, parents can enjoy shopping in the park. When you visit a theme park, you expect to leave with souvenirs and merchandise. But souvenirs can be expensive, and they often end up tossed out or lost anyways. So how can you decide what's best for you to buy at the park? To help you find souvenirs your kids will love, here are the three things you must buy at LEGOLAND.
LEGO Minifigures
One of the best souvenirs from your time at LEGOLAND is going to be Minifigures. These figures are a crowd favorite and they come in plenty of different characters. Your kids can pick out Minifigures while you're browsing through the park.
In addition to buying mini-figures in one of the gift shops, you can actually trade Minifigures with the staff members at LEGOLAND as well. This can be a memorable way for your child to have a souvenir to take home. If you do decide to trade, be aware that most of the Minifigures they trade are generic, so if your child has a special character figure, save that one and bring one they won't miss.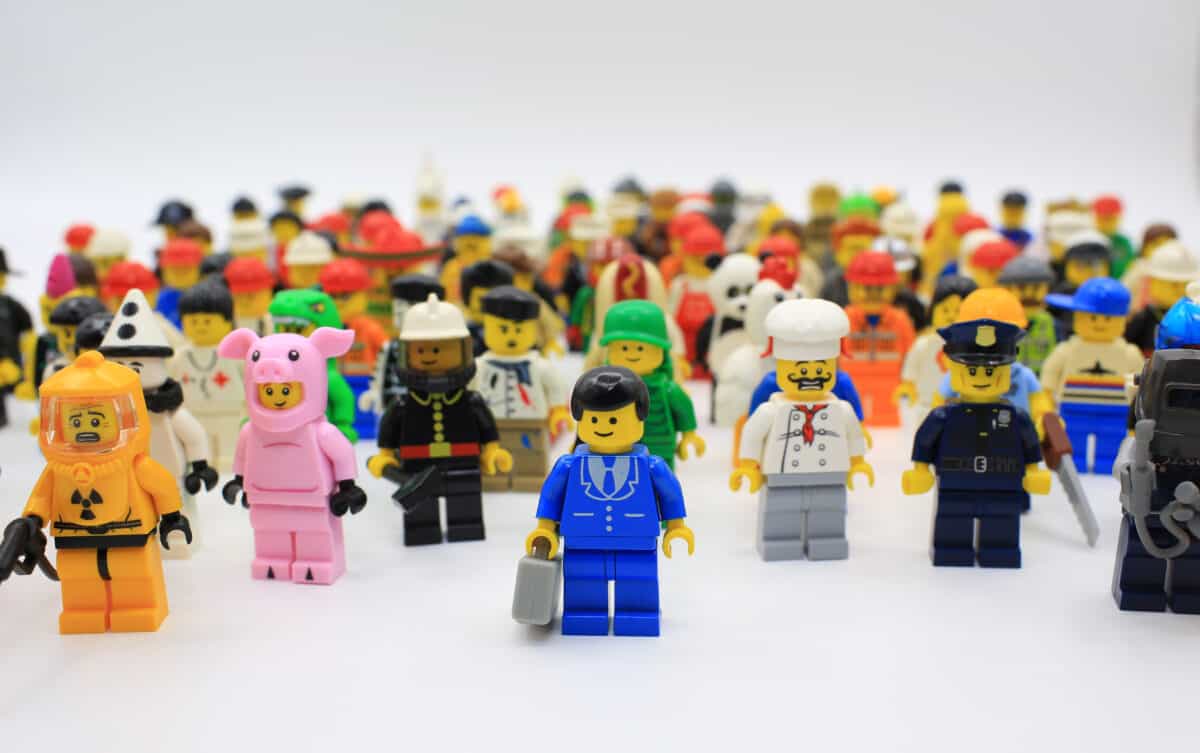 LEGOLAND Magnet
As simple as it is, the "I love LEGOLAND" magnet is a fun souvenir your kids will love. It comes in both girl and boy magnets and is exclusive to the LEGOLAND shop. Seeing this souvenir on your fridge or cabinet every day will remind your family of your vacation in the park.
If you're looking for simple gifts or souvenirs like this one, the LEGOLAND gift shops have tons of other exciting gifts such as the mini-figure throw blanket or awesome LEGO style luggage and backpacks.
LEGOLAND Be a Pirate/Knight Bundle
Part of the fun of visiting a theme park is getting to see the characters and sometimes dressing up as one yourself. This dress up bundle comes in pirate, knight, or in select stores, princess as well. The knight and pirate bundle come with a foam sword and shield and are a great way for your child to dress up during their time in the park.
If you know your kid will enjoy this bundle, plan on buying near the beginning of your visit to the park so they can take advantage of wearing it throughout the day. Kids age six and up will enjoy playing creatively while dressed as one of these characters.
Tips for Shopping at LEGOLAND Florida
As parents, we know that visiting a theme park also includes shopping for souvenirs. Sometimes it can be difficult because our kids are excited and often want to buy everything they see. Even though we want them to have something to remember their trip by, we also don't want to spend more on souvenirs than we did on tickets. Here are some tips for shopping at LEGOLAND:
Shop based on location — You're not going to want to carry your merchandise around all day in the park. If you get an idea of what you want to buy and what stores you want to shop at, stop by them on the way out of LEGOLAND. This will keep you from walking in circles trying to find all your souvenirs.
Avoid buying LEGO sets
It may be tempting in some of the gift shops to buy LEGO sets that aren't LEGOLAND exclusive. But the reality is if they're sets that are sold in regular stores, they're going to be vastly overpriced in the park. If you want to buy merchandise that's worth your while, focus on souvenirs that can't be found anywhere else.
Set a limit — We know buying souvenirs can be exciting for your kids and sometimes overwhelming as well. If you know what kinds of items you would like to leave with, let them know ahead of time what they're allowed to pick out. For example, you might tell them they can pick out one clothing item such as a shirt or a hat, and one toy such as a small LEGO set or a mini-figure.
Check the online shop — Many of the LEGOLAND exclusive merchandise available in the park is available on their website as well. If there's a souvenir you forgot to buy or something is out of stock in the park, check out the online shop after your visit.
It feels impossible to leave a theme park without at least a few souvenirs. Especially if it's your first time, you'll want something to remember your trip by. If you're buying souvenirs during your visit to LEGOLAND, check out some of the items on this list.
Other Articles You May Love: