There are many benefits to living in or visiting Orlando. But aside from the year-long sunshine and access to parks like Disney World or Universal Studios, there's also a large number of excellent thrift stores. Whether you enjoy the thrill of finding a good deal or you're trying to do your part in practicing sustainability, there's plenty of hidden gems in O-Town for you to discover. No matter your style, here are some of the best thrift stores in Orlando.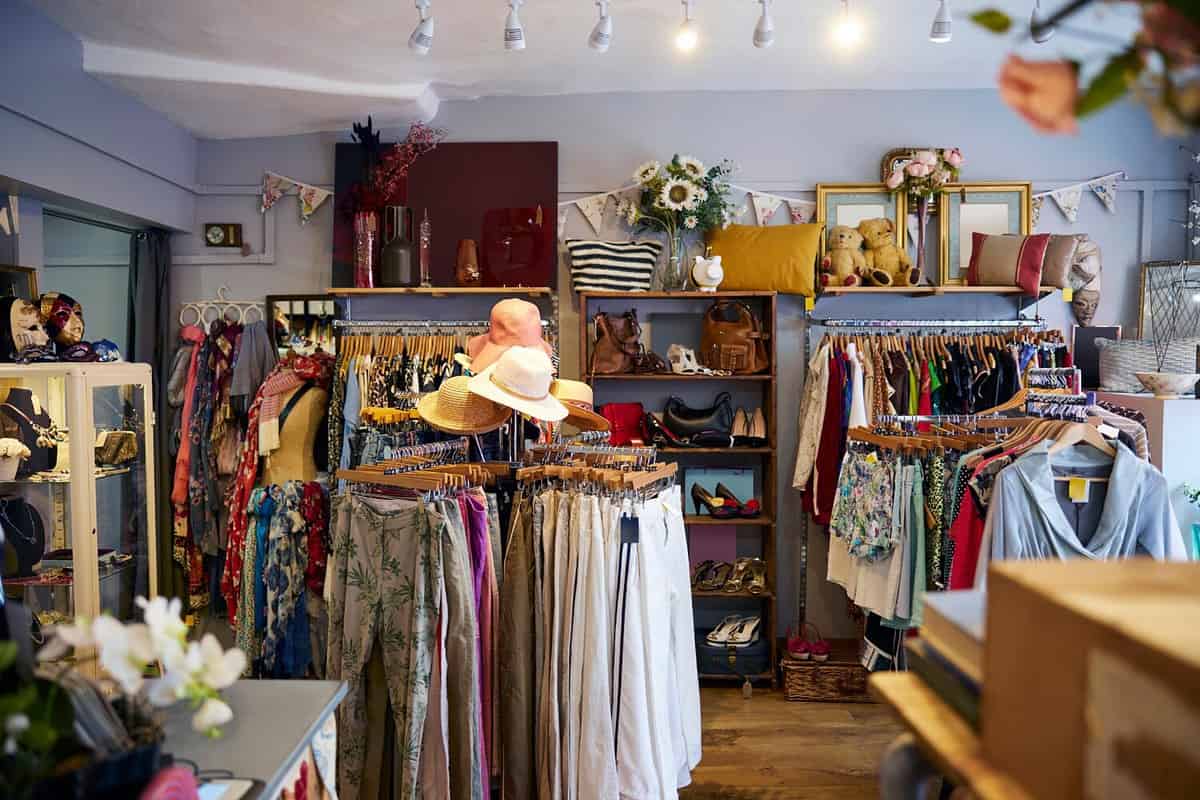 Russell Home Thrift Store
5517 S Orange Ave, Orlando, FL 32839
Russell Home Thrift Store is a great place to find antiques, clothing, home goods, small furniture, and kitchen accessories. The proceeds from your purchase at Russell Home Thrift Store go to the Russell Home for Atypical Children, Inc.
All of the items are community donated and the store is run by volunteers as well. Stop by this charity-drive store and browse their wide selection of jewelry, antiques, china, and more.
The Owl's Attic
3106 Corrine Dr, Orlando, FL 32803
The Owl's Attic is a vintage boutique and thrift store in Orlando. They offer a variety of vintage clothing, antiques, collectibles and more. The Owl's Attic was created out of a passion for all things vintage. They specifically carry items from the 50's to the 90's, with a special place in their hearts for the 60's and 70's aesthetic.
Every item at The Owl's Attic is hand-picked and you can find some of their current offerings on their website. This cozy shop is every vintage-lover's dream and is worth stopping by when you're in the area.
OMG! Thrift
1442 FL-436 #1028, Casselberry, FL 32707
OMG! Thrift has everything you need for a new wardrobe, including clothing, bags, shoes, and accessories. They add new items daily and have over 6,000 items for you to sort through. OMG! Thrift is an eco-friendly store with a mission to be good stewards of our planet by recycling millions of pounds of clothing each year.
OMG! Thrift is a pretty large store so plan to stay a while if you're doing some serious shopping. They also have great deals year-round and you can check their social media or website to keep up with current sales.
Dechoes Resale
2110 Edgewater Dr, Orlando, FL 32804
Dechoes Resale is the perfect place to find gently-used designer, modern, and vintage clothing. This store has a focus on building community, so they specifically buy from local customers instead of purchasing merchandise from other areas. When you shop at Dechoes Resale, you'll find designer brands such as Chanel, Louis Vuitton, and Tory Burch. They also have a selection of vintage clothing and accessories.
When you sell items to Dechoes Resale, they purchase your items outright so you can get cash or store credit right away. They do offer a consignment option as well for higher-end designer items. Keep in mind they don't take walk-ins and you're required to book an appointment before bringing any items in.
City Thrift
6015 Edgewater Dr, Orlando, FL 32810
City Thrift is a local thrift store in Orlando where you'll find gently-used clothing, toys, and household items. Not only do they have great prices, but they also offer weekly deals you can check in on at their website or social media pages.
City Thrift has been a part of the Orlando community for over 30 years and they're known as the thrift lovers thrift store. To save even more, you can become a Buy Thrift Club member to gain access to exclusive deals and member-only events.
Avalon Exchange
745 N Orange Ave, Winter Park, FL 32789
The Avalon Exchange is a great local store if you're looking for clothing, jewelry, bags, or shoes. They refresh their inventory often to keep up with the latest styles. In addition to name brands, they also sell vintage items and designer clothing.
If you love designer styles but can't justify the cost of buying new items, check out the gently-used designer clothing, shoes, and bags at Avalon Exchange in Winter Park. You're going to pay a bit more than you would for items at a typical thrift store, but it's definitely more affordable than buying them new. At Avalon Exchange, they also offer a variety of women's clothing and accessories.
Boomerangs Thrift & Gift
1140 E Altamonte Dr Suite 1037, Altamonte Springs, FL 32701
Boomerangs Thrift & Gift is another beloved store in the Orlando area. This store is owned and run by the Animal Rescue Fund Inc. They have a mission of supporting animal rescue projects and their original location raised over $750,000 toward this cause.
Boomerang Gift & Thrift has everything you need from unique gifts for family and friends to clothing and handbags. They're constantly adding new inventory and you can snag unique finds such as vintage electronics or small kitchen appliances.
Etoile Boutique
2424 E Robinson St, Orlando, FL 32803
Etoile Boutique is a boutique in Orlando specializing in vintage and handmade clothing and accessories. This store is a gem for those who love vintage clothing and collectible items. It was previously voted the top boutique in Orlando and they offer a variety of things for thrifters and vintage lovers alike.
Located in the Milk District, Etoile Boutique has been a part of the local community since 2006. Along with their vintage items, they also offer handmade and locally designed items as well as modern selections for your home or wardrobe.
Deja Vu Vintage Orlando
1210 Michigan Ave, Winter Park, FL 32789
Another great place for vintage clothing and accessories in the Orlando area is Deja Vu Vintage. Head to this local shop for men's and women's vintage clothing and accessories. For over 30 years, Deja Vu Vintage has been a staple in the Orlando community and a trusted source for vintage clothing, hats, and costume jewelry.
Deja Vu Vintage has something for everyone, no matter what your style is. If you have any vintage items you're looking to sell, they also purchase vintage clothing and accessories outright if they're in good condition.
The image featured at the top of this post is ©Vergani Fotografia/Shutterstock.com.