There's plenty to see when visiting Atlanta, GA. From the Georgia Aquarium to the Atlanta Botanical Garden, there's no shortage of interesting sights and attractions whether you're traveling with family or friends. There's also no shortage of interesting stores and shops, especially if you're a fan of thrifting. Some of the best thrift stores in Atlanta sell unique clothing, antiques, and home goods. If you're looking for affordable treasures in the area, check out the best thrift and consignment shops below.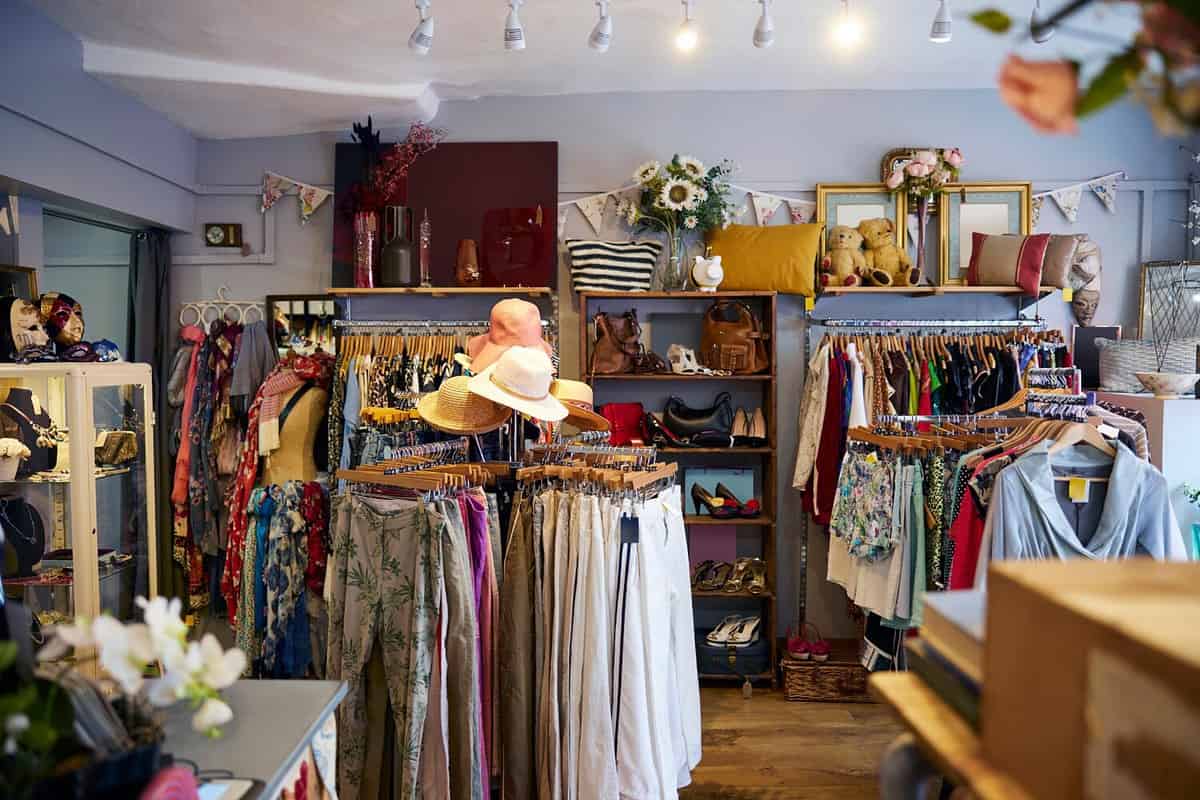 Rag-O-Rama
1111 Euclid Ave NE, Atlanta, GA 30307
Rag-O-Rama is an Atlanta resale store that offers gently-used clothing, vintage items, and accessories. They sell apparel and accessories for both men and women as well as a variety of bags, sunglasses, and jewelry. Rag-O-Rama has won awards for best vintage store, best consignment store, and best thrift store in Atlanta.
If you have items you want to sell or trade-in, Rag-O-Rama also offers cash or store credit for your gently-used items. If you choose store-credit, you'll receive a trade card you can use for future purchases.
Goodwill Atlanta
3906 Roswell Rd NE, Atlanta, GA 30342
Even though Goodwill is a big-name thrift store, it's still one of the best places to find deals in many cities, including Atlanta. The Goodwill store on Roswell Road is highly rated and has a wide selection of gently-used clothing and home goods.
At this location, items are restocked throughout the day so you'll find new items each time you visit. In addition to the clothing and housewares, they also have a wide range of furniture and knickknacks. If you have some items you would like to get rid of, you can drop them off at the donation center before you shop.
Value Village
1899 Metropolitan Pkwy SW, Atlanta, GA 30315
Value Village is a thrift-store chain in Atlanta selling clothing, furniture, and home goods. It's the largest thrift department store in the area and they offer new and used items for sale.
Value Village buys a lot of their items from charities as a way to give back to the local community. At Value Village, you can have a find a whole new wardrobe for under $100. While you're shopping, check out some of their furniture, houseware, and jewelry as well.
The Lucky Exchange
212 Ponce De Leon Ave NE, Atlanta, GA
The Lucky Exchange in Atlanta is a boutique specializing in vintage clothing and accessories. They've been a part of the Atlanta community since 2003 and their items are anything but ordinary. Whether you have some vintage items you're looking to sell or you want to add vintage items to your collection, you'll enjoy browsing the shelves at The Lucky Exchange.
If you do want to sell any items, keep in mind they buy by appointment only, but you can stop by any time to shop and browse the store. From vintage backpacks and accessories to clothing and shoes, they have a wide selection of items for any vintage-lover.
Labels Resale Boutique
3208 Paces Ferry Pl NW, Atlanta, GA 30305
Labels Resale Boutique is a boutique in Atlanta specializing in selling and reselling contemporary items. Since 2009, Labels Resale has offered affordable and fashionable clothing. At Labels Resale Boutique, they handpick items from the local community and across the country to offer the best selection of items for their customers.
Labels Resale Boutique sells unique women and men's clothing as well as high-end designer bags. If you have items of your own to sell, you can also consign with Labels Resale Boutique. They purchase a variety of labels with a full list included on their website on what they're currently accepting.
Cathedral of Saint Philip Thrift House
1893 Piedmont Rd NE, Atlanta, GA, United States, Georgia
The Cathedral of Saint Philip Thrift House is a non-profit thrift store in Atlanta. This store is part of the Cathedral of Saint Philip, an episcopal cathedral in Georgia. They have operated the thrift store since 1949 as a way to give back to the local community.
At the Cathedral of St. Philip Thrift House, you'll find numerous treasures including furniture, homegoods, clothing, and antiques. They also offer clean and gently used clothing and home at an affordable price. Additionally, the proceeds from your purchase go toward funding different ministries at the parish and helping those in need.
The Salvation Army Atlanta
746 Marietta St NW, Atlanta, GA 30318
The Salvation Army in Atlanta is one of the highest rated thrift stores in the area even though it's one of a larger chain of thrift stores. This location of the Salvation Army offers a wide selection of clothing, furniture, and home goods.
The proceeds from your purchase at the Salvation Army go to a good cause. For over 100 years, the Salvation Army has provided rehabilitation services and resources for those struggling with substance abuse.
The image featured at the top of this post is ©rusty426/Shutterstock.com.