New York City comprises five boroughs: Manhattan, Brooklyn, the Bronx, Staten Island, and Queens. These boroughs are home to over eight million residents, making up almost half of New York State's population. New York City has always been known for its shopping. Now that many people have been leaning towards sustainable living and minimalism, people are cleaning out their closets and donating to different thrift shops, shelters, and more. If you are looking to secure some great deals through thrifting, here are the best thrift stores in New York City that you need to visit, broken down by borough.
AuH20 is located in the East Village. Here, you'll find tons of clothing and accessories and be able to get quite a few things as they offer great prices. Most things are priced between $5 and $40.
The Chelsea Flea Market is open on weekends in the Chelsea neighborhood. With tons of different vendors, you'll be able to find clothing, accessories, home decor, and more. Flea Markets are great so you get a wide range and variety of products.
Beacon's Closet is located in Greenwich. They buy, sell, and trade vintage and modern clothing. At Beacon's, you can find tons of clothing for men and women. They also feature accessories as well as some knicknacks.
Monk Vintage is located in Williamsburg. Here, you'll be able to shop for accessories, shoes, clothing, artwork, vintage movie posters, antiques, and more. You may also find the occasional piece of furniture or home decor.
Shop 86 is a curated vintage that specializes in women's clothing. At Shop 86, you'll find a ton of second-hand designer clothing. But these designer clothes reflect the price, so make sure you are aware of that.
The Brooklyn Flea Market is open on the weekends at the Dumbo archway underneath the Manhattan Bridge. Here, you'll find different vendors selling clothes, jewelry, vinyl records, and more. They also have a popup drink serving station where you can get a beer while you shop.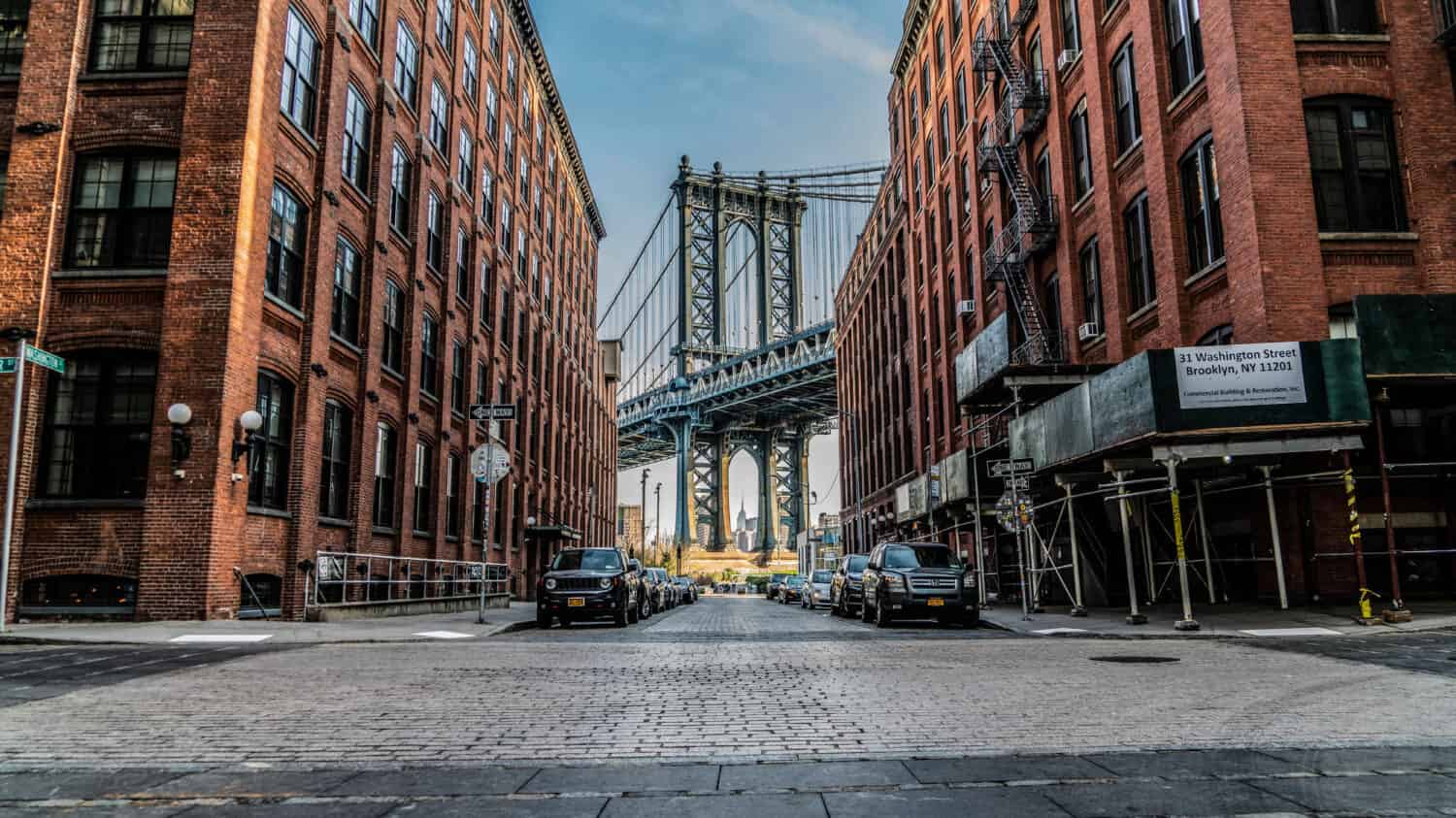 The Bronx
At MyUnique Thrift, you'll be able to shop for household items, electronics, clothing, accessories, wedding dresses, artwork, memorabilia, and more. Everything is priced reasonably, but they also run sales. To stay up to date on sales, you can sign up to receive text alerts.
The Salvation Army Bronx Tremont Corps Community Center
At The Salvation Army Bronx Tremont Corps Community Center, you'll be able to shop for clothing, household items like kitchenware and furniture, and more. With items donated locally, you'll be able to purchase things at a low price.
Thriftland USA
Thriftland USA is a large thrift store that sells clothing, accessories, electronics, and more. Items here are reasonably priced, but they also are almost always running a sale on certain items. You can get a bunch of steals from Thriftland USA.
Staten Island
Repeat Boutique is a family business that has been operating for over 30 years. Serving the Staten Island area, you can find clothing, household items, clothes and more. This store has two floors of great items that are priced reasonably.
At Nothing New Thrift Shop, you'll find clothing, furniture, home decor, accessories, and much more. A great benefit to this place is the owner and staff are very kind and helpful if you need anything.
Everything Goes Thrift & Vintage offers clothing, home decor, furniture, books, and more. It also doubles as a book cafe, where you can sit, read, and enjoy a pastry and drink, whether coffee or tea.
Queens
You can shop mid-century furnishings, vinyl records, and unique gifts at Stray Vintage. They have been curating vintage items for the Queens area since 2006. This is a great place to find unique odds and ends.
Sunnyside Thrift Shop
Sunnyside Thrift Shop sells second-hand furniture, household items, decor, clothing, shoes, books, and toys. It's important to note that Sunnyside is sometimes cash only and does not always take credit cards, so come prepared in the case that cards are not being accepted.
Ditmars Thrift Shop Donation
Ditmars Thrift Shop Donation will give you the full thrifting experience. Come ready to dig and look for the best finds they have to offer. You'll be able to shop for clothes, books, trinkets, accessories, and so much more from many different periods.
The image featured at the top of this post is ©IM_photo/Shutterstock.com.