Shopping in New York is some of the best shopping in the world. New York City has landed itself on the list of top 10 cities to shop in the world, alongside Dubai, Milan, Sydney, Marrakesh, Hong Kong, Los Angeles, Paris, Tokyo, and London. Manhattan, alongside Brooklyn, is one of the best boroughs to go thrift shopping in New York City. Whether you're looking for basic clothing, one-of-a-kind pieces, designer items, furniture, decor, or knickknacks, thrifting in Manhattan is impeccable. Here are 12 of some of the best thrift stores in Manhattan you need to check out during your next thrifting haul.
Upper EastSide Thrift Shop
Upper EastSide Thrift Store is located on 1st and 87th. They sell adult and children's clothing as well as jewelry, toys, and household items. There is also a secondary location just a few blocks away on 2nd and 89th. If you're visiting the Upper East Side, these stores are definitely worth the visit.
The Missing Link
The Missing Link is a curated vintage accessories store with a range of cuff links and hats. Their inventory consists of over 15,000 pairs of cuff links, tie bars, and stud sets. You can find some extremely unique finds as they have cuff links that date back to the 1800s.
AuH2O
Located in the East Village, AuH2O is a great place to find some clothes for a bargain. With most pieces ranging from $5-$40, you'll be able to get some bang for your buck. It's a cute and cozy store that is a must-see if you're visiting Manhattan.
Matiell Consignment Shop
Matiell Consignment Shop offers designer clothes for men and women. You can find brands like Dolce and Gabbana and Gucci at Matiell. They specialize in suits as well as jewelry and accessories.
Chelsea Flea
Chelsea Flea is the sister market to Brooklyn Flea. These two markets, although they are not storefronts, are super popular for thrifting and consignment. At this market, you'll shop from a ton of different vendors, so you can find all kinds of items, from clothing to furniture. There are also lots of great food options around, so it's overall a super fun experience.
East Village Vintage Collective
East Village Vintage Collective is a cute small vintage shop. Here you will find unique and vintage items like old magazines, neon signs, records, books, and more. Although there are some clothes, they are mostly for women. If you're looking for men's clothing, these are more limited.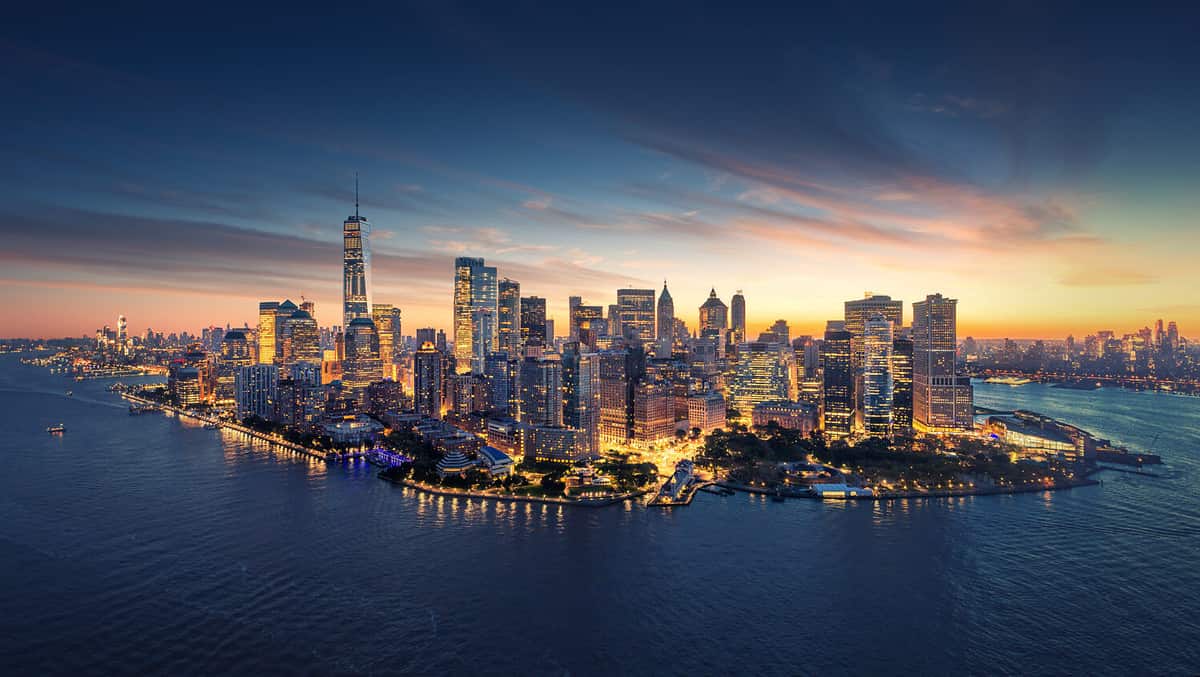 Housing Works
Housing Works has locations all over New York, with five locations in Manhattan. At Housing Works, you'll find vintage clothing, jewelry, shoes, and furniture. Housing Works is actually more than a thrift store, they support the homeless and people who live with HIV/AIDS. So when you shop at Housing Works, you are supporting a good cause.
Beacon's Closet
Beacon's Closet has multiple locations in Manhattan and Brooklyn. In Manhattan, you can find it on 13th Street between 5th and 6th Avenue. Beacon's Closet is another thrift store that gives back! So when you purchase at Beacon's Closet, you are helping the charities they support. You'll be able to find the basics, from Levi's jeans to items from Prada.
Trintage
Trintage is a name to describe what this shop is, trendy vintage. At Trintage, located in Harlem, you'll find new items as well as vintage pieces that fit the current trends. Trintage is a women-owned business where you can find women's clothing and accessories.
Cobblestones
Cobblestones is a small and quaint vintage shop that can offer great vintage pieces dating back to the 1930s. The owner opened this store in 1981, and they have been a thriving store ever since. You'll be able to find items like cocktail dresses, leather gloves, purses, and more. Every person who has ever walked into Cobblestones is left with a lasting impression as their staff is incredibly kind and helpful while you're shopping.
Cure Thrift Shop
Cure is another thrift shop that has a cause, their proceeds go towards diabetes research. At Cure Thrift Shop, you'll be able to find furniture, household items, and clothing. Their prices can be higher than some other thrift stores you'll visit, but you can find some great deals if you spend time shopping around and know what you're looking for.
El Barrio Thrift
If you're looking for home goods and furniture, El Barrio Thrift in Harlem is the place to visit. Although there are some clothes, this is not what they specialize in. If you want special one-of-a-kind items to display in your home, make sure to visit El Barrio Thrift.
The image featured at the top of this post is ©Golden Dayz/Shutterstock.com.