Brooklyn is one of the five boroughs of New York City, and it is known for many things. It is home to the famous Coney Island and Brooklyn Bridge and is also known for having some of the best New York pizza. Brooklyn as well as Manhattan are the two boroughs known to have the best thrifting in the city. So, if you're a big thrifter, here are some of the best thrift stores in Brooklyn to check out.
Installation Brooklyn
Installation Brooklyn is great to check out if you're looking for vintage items from the '60s, '80s, '90, and early 2000s. They sell clothing and have great denim, leather jackets, and vintage jewelry and accessories.
Monk Vintage
Monk Vintage is an eclectic shop that sells great clothing, shoes, and accessories. You'll find Monk Vintage in Williamsburg, which is a neighborhood of Brooklyn. They also sell artwork, vintage movie posters, and antiques. Monk Vintage has a good clothing selection for both women and men, as well as clothes for the different seasons.
Other People's Clothes
Other People's Clothes offers carefully curated vintage pieces that match today's trends. With current trends bringing back Y2K items, Other People's Clothes is a great place to shop. They are also known for having some great designer pieces and other well-known brands.
Brooklyn Woke Vintage
Brooklyn Woke Vintage is great to visit if you're looking for cool knickknacks and vintage items, not necessarily clothing, although they do have a small clothing section. They are known for having cassette tapes, vintage vinyl records, old-fashioned cameras, action figures, and old CD players and radios.
Brooklyn Flea
Although Brooklyn Flea isn't a storefront, it's one of the most popular markets that is known for great thrifting. They have two locations, one in Chelsea, which is in Manhattan, and another in Dumbo, which is in Brooklyn. Brooklyn Flea in Dumbo is super cool to visit as it's located underneath the Manhattan Bridge. Here you'll find a variety of items; clothing, antiques, furniture, toys, and more.
L Train Vintage
At L Train Vintage, you'll be able to find some really affordable vintage clothing. They have five different locations, but if you visit the one at 120 Knickerbocker Ave, there are a handful of other thrifting stores nearby. L Train is known for having a ton of denim as well as a wide selection of clothing for men and women. Here you'll find more of your everyday clothing rather than high-end name brands.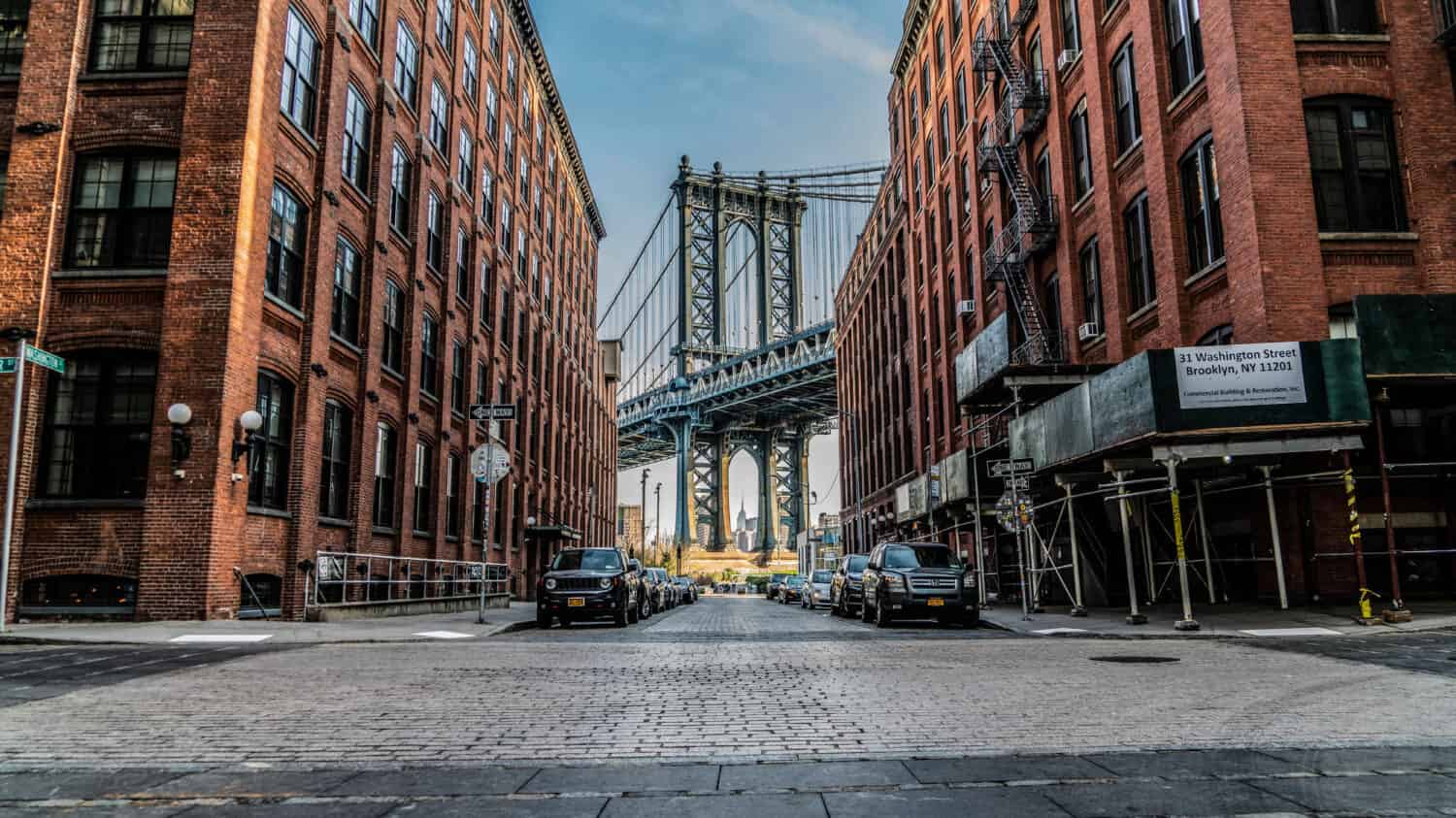 Le Point Value
Le Point Value is another thrift store that has multiple locations, and they are located throughout all the boroughs. There are two locations in Brooklyn, one on Flushing Avenue and the other on Linden Street. The Le Point Value on Flushing Ave is a large warehouse that has clothing for the whole family as well as some household items. They don't carry high-end name brands but are great for the basics.
Urban Jungle
Urban Jungle is actually owned by L Train Vintage, which is located next door! These two are also really close to Le Point Value, which is only a one-minute walk away. So, if you're out thrifting, these three stores are perfect for you to do a ton of shopping and exploring. Urban Jungle is known for having a very large section of vintage T-shirts.
The Attic – Brooklyn
The Attic is located in Williamsburg. It is a very sophisticated and organized thrift store. You'll notice that often the clothing racks are color-coordinated, which is incredibly pleasing. They offer a lot of quality pieces, and you can find things that are expensive and others that are moderately priced.
Plus Bklyn
Plus Bklyn is located in Williamsburg. It is a gorgeous and colorful thrift store that specializes in plus-size clothing for women. At Plus Bklyn, you can find some great everyday basics as well as one-of-a-kind's. Their sizes range from 14-32.
Crossroads Trading Co.
Crossroads Trading Co. is great if you're looking for high-end and modern second-hand clothing. If you're looking for designer and high-end finds, then this is the place to be. You'll find a mix of moderately priced clothing as well as expensive designer items. Their designer collection is one of the better ones available in the area.
Shop 86
Shop 86 has mastered curated vintage. If you're looking for women's clothing, you have to check it out. They sell designer clothing, and what's fun is that they also share where they find their amazing vintage items. And although the prices do reflect designer clothing, you can find some pretty reasonable items. But this isn't a vintage store where you get a ton of bang for your buck, so expect to spend more money here than you would at some other thrift stores.
The image featured at the top of this post is ©mapman/Shutterstock.com.