The city of Atlanta is a hub of Georgia's culture, with lots of incredible food spots to try. For the best places to eat in Atlanta today, look no further than this list. Here, we've pulled together just a few of the many incredible eateries in the Atlanta area. From traditional Southern fare to more refined fine-dining options, there are so many recommendations and cuisine types to try. Eater just came out with some of the recently opened hot spots in Atlanta, and we've included some classic locations as well. Read on to learn more about each one.
In this post, we'll talk all about the menus and the price points of each of these great spots. You'll learn some of the history of the chefs behind them and the landscape of the Atlanta food scene. Whether you're local to Atlanta, or just here for a visit, you can add these to your list. Save time in the evenings by already knowing where you want to eat and reserving your place at one of these restaurants today!
Busy Bee Cafe
810 Martin Luther King Jr Dr NW, Atlanta, GA 30314
The Busy Bee Cafe is a 2022 James Beard America's Classics winner! This great cafe in Atlanta has been around since 1947, opened by self-taught cook Lucy Jackson. In the decades since the Busy Bee Cafe has continued to be a gem of the Atlanta food scene. Located right in downtown, they offer takeout, delivery, and catering options. Let's take a closer look at this classic menu. Try their daily "Southern favorites" which feature dishes like fried catfish ($23), meatloaf ($19), and oxtails ($33).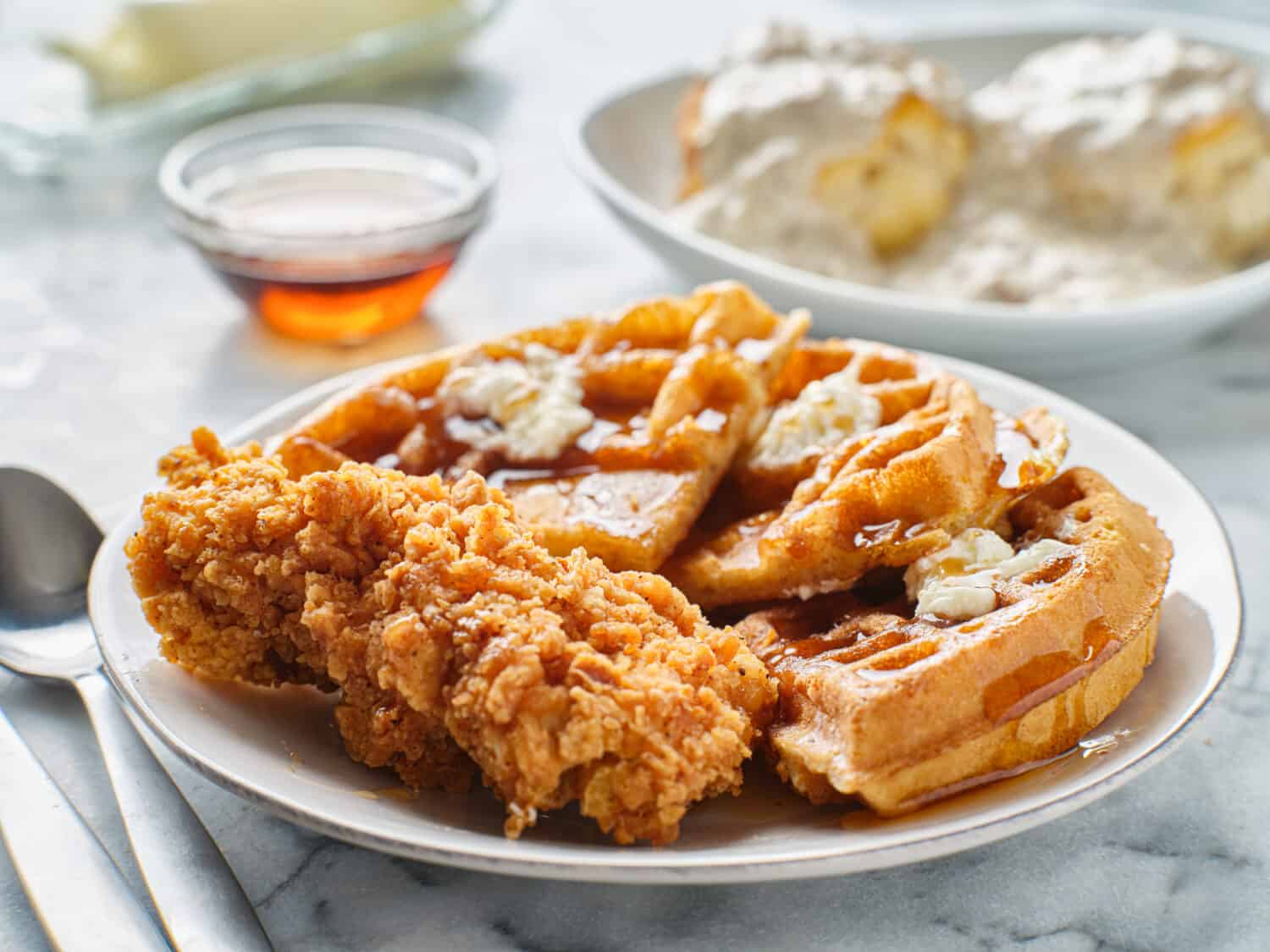 There's baked chicken with gravy and cornbread ($21/23), BBQ ribs ($24), chicken and waffles ($19), fried chicken ($22/23), smoked pulled pork ($18), and breaded pork chops ($23). There's an array of baked and fried fish dishes, as well as fried shrimp, and catfish filets ($20-$28). Try the veggie plate and sides like baked beans, mac&cheese, candied yams, black-eyed-eyed peas, and broccoli-cheese casserole ($7/$7.50). Check out their menu online or in person to taste more of these classic Southern flavors at the Busy Bee Cafe!
Aria
490 East Paces Ferry Rd NE, Atlanta, GA 30305
Aria is the definition of a fine-dining restaurant, and for sure one of the best places to eat in Atlanta. Aria's accolades include 13 years with the AAA's four-diamond rating, a 2017 semifinalist for the James Beard Award for Outstanding Service, the Best Award of Excellence from Food & Wine Magazine, and multiple mentions from the Zagat ratings. Their dinner-only menu features local ingredients and is within the price range of $5-$48 for the range of snacks, starters, entrees, and desserts. There is an eight-course tasting menu available for full-table participation.
Start off with herbed olives, and grilled beef with Korean BBQ sauce, or aged mancego with apricot jam and bread, crisped pork belly with apple chutney. and chickpea fritters with harissa. There are fresh salads and soups, try the lobster bisque with a side of red and gold beets, romaine hearts with fuji apples, arugula, and endives with mushrooms and citrus vinaigrette, among other great, fresh options. Starters include fresh truffle burrata, braised Maine lobster, duck confit, lump crab cake, yellow tail hamachi, and lamb bolognese.
Entrees feature herb-crusted sole, pan-roasted cauliflower, sea scallops, and mountain trout with all kinds of vegetable sides and toppings. There's Chilean salmon, duck breast in a honey glaze, slow-braised pork, short rib, and Black Angus steak frites. Save room for desserts like chocolate cheesecake, lemon pound cake, blueberry upside-down cake, and lemon custard with vanilla roasted plumbs. And you must try the elegant sorbets which include passionfruit, lemon, and peach, all with a side of meringue. No wonder this is one of the best places to eat in Atlanta.
Lucian Books And Wine
3005 Peachtree Rd NE Suite 300, Atlanta, GA 30305
The Buckhead neighborhood is a bustling section of Atlanta and is also home to Lucian Wine And Books. Led by industry experts Katie Barringer, Jordan Smelt, and Chef Brian Hendrickson, each brings their love of good wine, interesting books, and great food to the Atlanta food scene. Their tagline is "beautiful books, smart wines, and thoughtful food," so let's learn more about that food. Lucian offers both lunch and dinner options, with starters like olives ($6), polenta with black truffles ($14), jamón Ibérico ($25), fresh oysters ($22), and raw tuna ($21).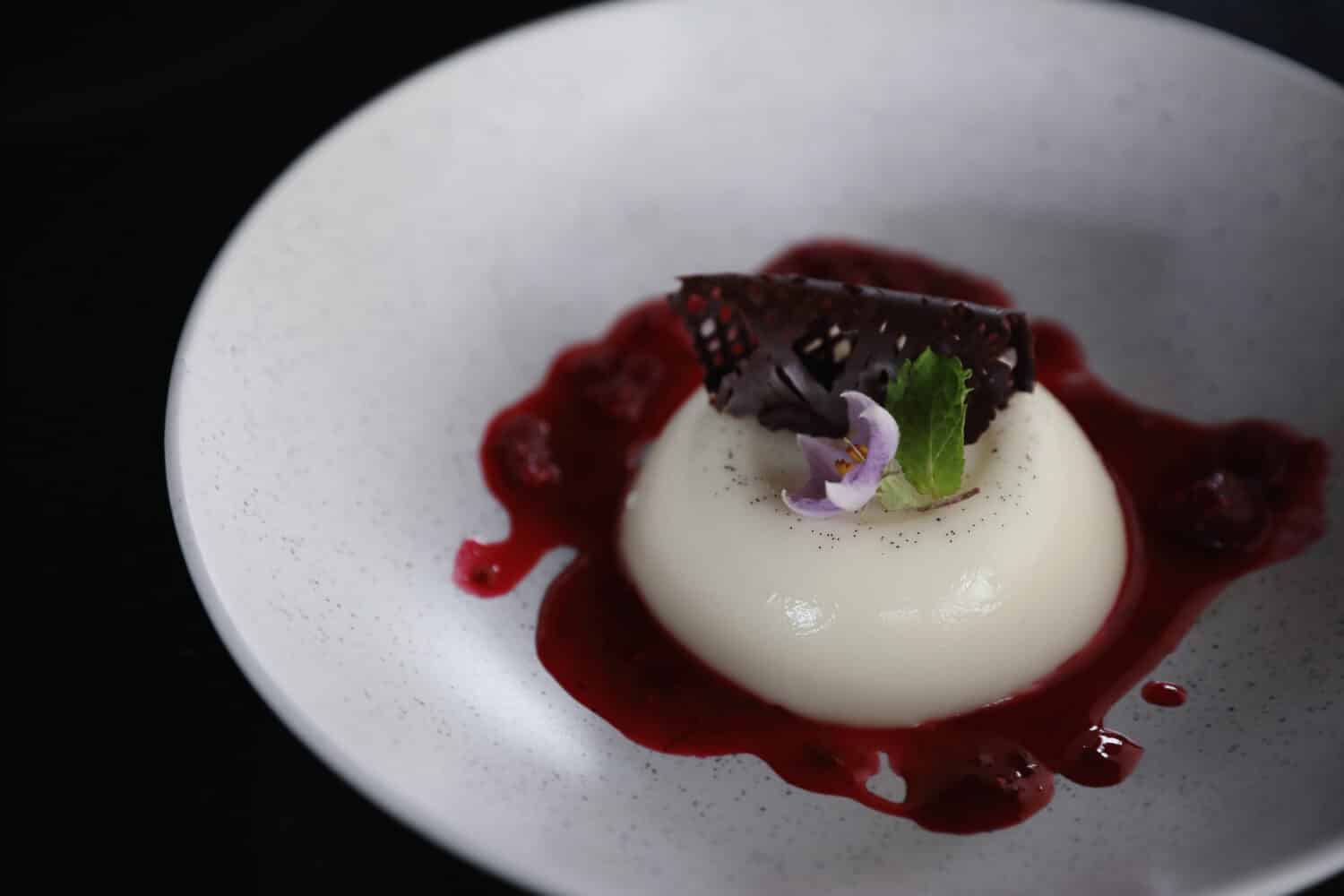 There's chicken liver pâté ($15), whipped ricotta on toast ($16), and a number of vegetable plates and salads. Mains feature ricotta gnudi with wild boar ($24), porchetta ($26), caviar and a crème fraîche omelette ($29). Try the cod with summer squash ($38), roasted duck ($44), and prime NY strip steak with béarnaise sauce ($48). End the night on a cheese plate ($18), or Earl Grey panna cotta with honey, oat streusel ($12), and a chocolate budino custard ($12).
La Panarda
2317 Cascade Rd, Atlanta, GA 30311
Featured on Eater's list of the newest, hottest restaurants in Atlanta, La Panarda features traditional Italian dishes using local ingredients. Heralded by Chef Deborah VanTrece, this eatery showcases creativity while utilizing regional and seasonal produce in its menu choices. Named for the Italian feast thrown in honor of an old folktale, La Panarda celebrates its Italian heritage while keeping things fresh and new. It is a great addition to the thriving Atlanta food scene. Start with a selection of antipasti, cured meats and cheeses, oyster arancini, seafood salad, fried artichoke, eggplant, smoked mushrooms, meatballs, barbequed duck and cannelloni, and flatbread pizza options.
There are fresh salads and housemade pasta. Try the pork cheek carbonara, sweet potato ravioli, pappardelle in short rib sauce, pesto linguine, and seafood lasagna. Mains include steak florentine, escarole, and lamb shank. There's cod piccata, and Tuscan chicken. All courses are available for a tasting menu option (7 courses, family style, $75/per person). And, of course, for desserts, enjoy panettone bread pudding, Georgia peach crostata, cognac tiramisu, and gelato of the day.
Verdure Kitchen & Cocktails
560 Dutch Valley Rd NE STE 100, Atlanta, GA 30324
For another new hotspot, check out Verdure Kitchen & Cocktails. The food is prepared by Executive Chef Jean-Louis Sangare, who craftfully combines African cuisine with a Western twist. Enjoy the savory stylings of traditional Côte d'Ivoire foods. They use sustainable practices and local fare, connecting the community through great food. Start off with fresh salads like strawberry spinach with candied pecans ($22), farro salad with baobab cream and blueberry shrubs ($20), and roasted root burrata ($19). There's smoked salmon with avocado ($26), roasted hummus with tahini ($22), blue point oysters ($24), and shrimp cocktail ($18). Hot appetizers include charred okra ($18), pineapple-glazed gambas ($22), fired octopus ($22), and lardon Brussels sprouts ($18).
Entrées begin with pan-seared branzino ($40), steamed mussels in the flavors of the Côte d'Ivoire ($35), South African lamb rib chops ($65). Try the lobster mac & cheese ($26), the Senegalese chicken ($35), and Afriki grilled red snapper with scallion-infused mayo vinaigrette ($50). Desserts include tiger nut crème brûlée ($12), baobab and walnut cheese cake ($14), cho kola mousse ($15), and sahel date pie with tamarind ($14). Be sure to get a reservation to one of the best places to eat in Atlanta, today!
The image featured at the top of this post is ©TuckerBlade/Shutterstock.com.