Looking for a delicious way to spend time in Kansas City? Check out some of the most expensive restaurants in Kansas City today. If you have the means, some of these eateries are well worth a try. What a great sampling of the food scene of this beautiful city. As the second biggest city in the state of Missouri, Kansas City has lots to offer. Especially when it comes to barbecue and strip steak restaurant experiences. A fun fact about Kansas City is that it is home to the Hallmark card industry. Hallmark has been selling cards in Kansas City since 1910. Perhaps on your next trip, you'll be able to find a card to share all about your experience at some of the most expensive restaurants in Kansas City. Let's take a closer look at what this metropolis has to offer. 
From chophouses to local French-style food, Kansas City also has high-end American and Italian cuisine. Celebrity chef Gordon Ramsey's restaurant here is the only one in the Midwest. And while the price point for all of these may be a high one, the food is also pretty top-notch. In this post, we'll discuss the details of the menus, as well as what the environment is like. Keep on reading to learn about some of the most expensive restaurants in Kansas City today.
801 Chophouse
71 E 14th St, Kansas City, MO 64106
The 801 Chophouse 801 is located right on 14th Street in the Power and Light district of beautiful Kansas City, Missouri. The interior features beautiful leather booths, romantic lighting, and a menu that covers all of your date-night, or special-occasion needs. It has been referred to as "the best steakhouse in Kansas City," and is a family-owned affair, open since 1993 with a wide selection of USDA prime cut steaks. And don't forget their award-winning wine list. 801 Chophouse has locations from Denver to Saint Louis, with 7 restaurants overall. But how does their menu look?
Menu Rundown
Appetizers include items like oysters Rockefeller with bacon, spinach, anisette, cream, and caramelized onions. There are shrimp cocktails, fried calamari, red pepper tartare, steak tartare, and tuna tartare. While most of the appetizers range in the $18-$27 price range, there's a lobster bite plate for $90. On the even pricier end, try the shellfish platter for $265, and a "Grand Shellfish Platter" or a "Petite Shellfish Platter" for between $150-$70 USD. Moving onto salads and soups, all the classics are there. Try their wedge salads to Caesar salads and French onion soup, all around $15-$19 USD.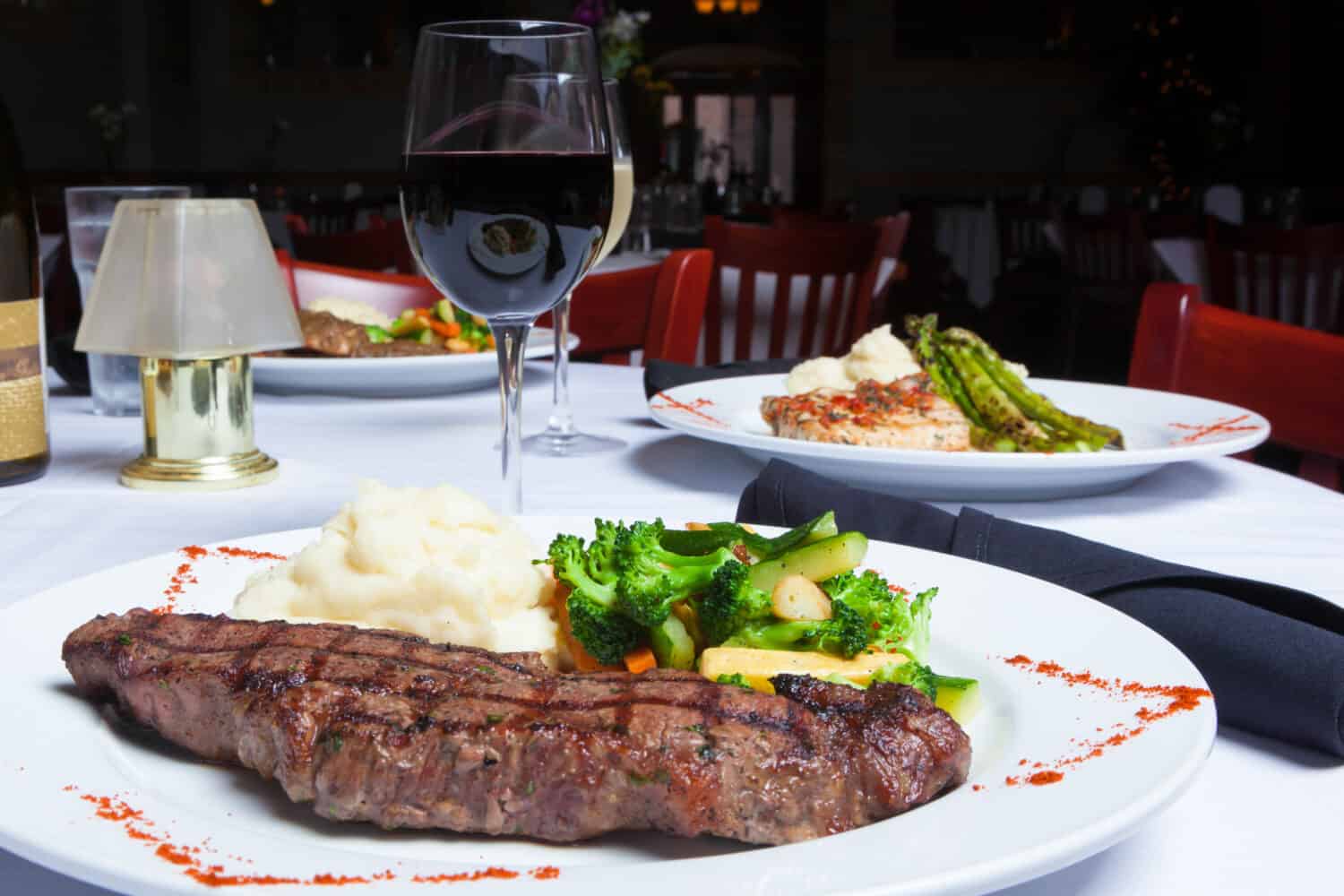 The meat selection begins with prime rib. Starting around $62, there's also wet-aged filet mignon, Kansas strip steak, and ribeye in varying weights. Dry-aged selections include a bone-in Kansas City strip for $95, Bone-In Delmonico for $105, and a 30-ounce Porterhouse for $139. There are Wagyu options from $37-$127. These come with sauces like au Poivre & cognac cream, Maytag bleu cheese, bearnaise sauce, truffle butter, and seared foie gras. If other meats or shellfish are more your speed take your pick of Colorado Lamb Chops, pork chops, roasted chicken, lobster, and fresh fish offerings. On the low end, these dishes cost around $38 USD. The most expensive offering is the Alaska Red King Crab Legs for $125.
Gordon Ramsey Steakhouse
1 Riverboat Dr, North Kansas City, MO 64116
This restaurant is the only Gordon Ramsey restaurant in the Midwest. They have an all-day menu and there are lots of options to try. Enjoy classic Ramsey dishes the likes of his Beef Wellington and Sticky Toffee Pudding. The menu features seasonal and local ingredients The tasting menu costs around $165 per person. It has three courses and a dessert section. Start off with the arugula and citrus salad which comes with prairie tome cheese, shaved asparagus, and jamón ibérico. Next comes the scallop risotto with truffles, and crispy parmesan, followed by roasted beef Wellington in a red wine demi with glazed root vegetables. And finally, end on the sticky toffee pudding, a sweet date cake with brown butter ice cream, and brown sugar toffee sauce.
As for the dinner menu, the chilled seafood section features items like shrimp cocktails and tuna tartare for around the $25 dollar price point. There are soups in the $16-$18 dollar range, and appetizers including beef tartare, scallops, crab lump cake, kurobuta pork belly, and lobster risotto between $21-$36. Enjoy Japanese and American Wagyu for between $40-$89, and other cuts including prime beef, and dry-aged options in a range of $69-$129. If the food is as good as it sounds in writing, there's no wonder this is one of the most expensive restaurants in Kansas City!
Le Fou Frog
400 E 5th St, Kansas City, MO 64106
Le Fou Frog has been open in Kansas City since 1996. Located in the River Market, Executive Chef Mano Rafael utilizes seasonal and local ingredients in his traditional French recipes. The soup section features an array of options from French onion to flambéd Cognac lobster stock ($10 each), or enjoy salads like chevre, fig, roasted red peppers, and field greens for $14. Appetizers include tuna tartare, baked brie, escargot, foie gras, and Prince Edward Island mussels for between $16-$29 USD. There's vegetarian ratatouille ($28), and in-house-made porcini and mushroom ravioli ($31).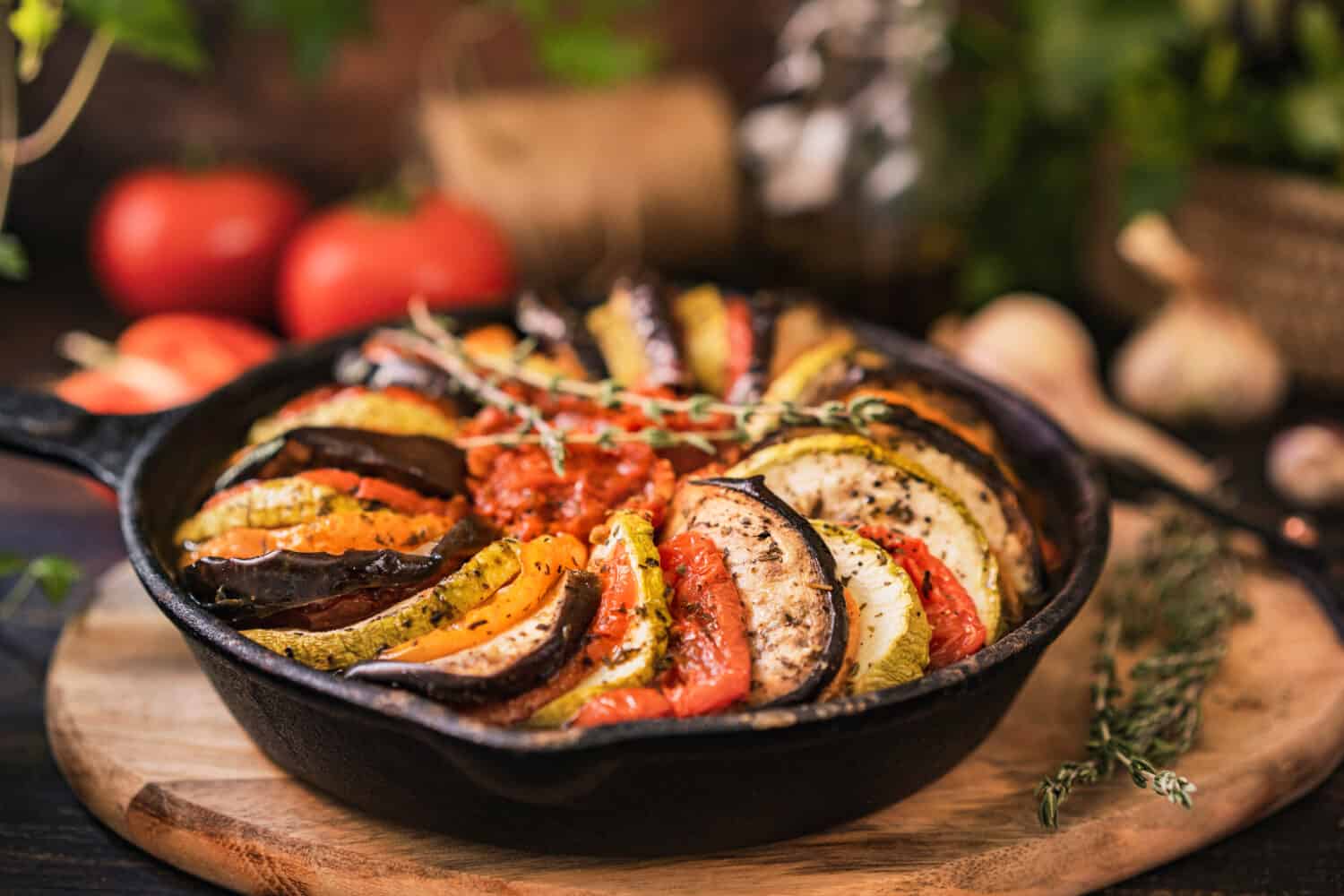 ​For meat and fish options try their seafood gnocchi with scallops, shrimp, and mussels, or ruby trout, both for $29. There's a pan-seared duck with cracked black pepper and raspberries ($35), pork medallions wrapped in bacon ($32), strip steak ($53), and the namesake filet le fou filet mignon with lobster meat, dauphine potatoes, and grilled asparagus ($62). Check out their dessert menu for some more delicious after-dinner options at one of the most expensive restaurants in Kansas City, Missouri.
The Majestic
931 Broadway Blvd, Kansas City, MO 64105
The Majestic was opened by local restauranteur Doug Barnard in the Fitzpatrick Saloon building as a steakhouse and jazz club. The restaurant was officially opened in 1992, as the "New Majestic Steakhouse." It was eventually reopened as just the "Majestic" in November of 2009. They offer an array of steak-house dinner offerings as well as breakfast and brunch on Weekends. There is live jazz piano on Sundays from 11 am-1 pm. In terms of the menu, enjoy classic appetizers like charcuterie, fried risotto, shrimp lejon, gnocchi and cheese curds, and crab cakes between $12-$20 USD. Their dry-aged beef costs between $38-$68, with the premier steak, an American Wagyu Porterhouse peaking in price at $108. Dinner entrees include New Zealand lamb chops ($49), Scottish salmon ($45), pan-seared chicken confit ($32), and tenderloin medallions with lump crab ($56).
Plate
701 East 63rd St, Suite 100, Kansas City, MO
Plate Restaurant first opened its doors in 2014. This fine-dining Italian eatery was burned down in 2017 but rebuilt and came back stronger in 2019 where it has remained a community favorite. Enjoy their seasonal Italian recipes and lengthy wine list at this neighborhood joint with a whole lot of charm. They offer brunch, lunch, and dinner menus, for the purpose of this we'll focus on the dinner options.
Start off with antipasti offerings like Italian cheese, beef tenderloin carpaccio, brussels sprouts, arancini, truffle gnocchi, meatballs, and burrata ($12-$15 USD). Enjoy fresh salads with cured beef, charred leaks, and goat cheese, or Caesar with lemon-egg yolk emulsion, and a focaccia or truffle garlic bread all within the same price range. Their pizzas include mushroom, four cheese, and charred pepperoni ($16-$17). There's pasta primi with pork shoulder ragout, rigatoni in shrimp vodka sauce, and spicy pomodoro ($19-$20). Entrees include pork Milanese, chicken breast in sundried tomato cream sauce, KC strip steak with bone marrow butter, filet mignon, and the peak of the pricing menu, the Bistecca al la Florentina tomahawk ribeye for $105.
The image featured at the top of this post is ©iStock.com/Tory Garcia.