Kansas City is known for many things from delicious barbecue to jazz music. When it comes to local flavors, barbecue isn't the only option and there are numerous high-end restaurants in Kansas City as well. If you're consulting the Michelin Guide for restaurants in the area, you may wonder about Michelin Star restaurants in Kanas City.
There aren't currently any Michelin Star restaurants in Kansas City even though there are restaurants that may meet the criteria for a Michelin Star. However, Kansas City doesn't have any Michelin Stars because the Michelin Guide hasn't come to Missouri or Kansas.
By the end of 2023, there will only be seven U.S. locations with Michelin Guides, but there are plans to add more in the future. If you're curious about what restaurants in Kansas City would be worthy of a Michelin Star, keep reading.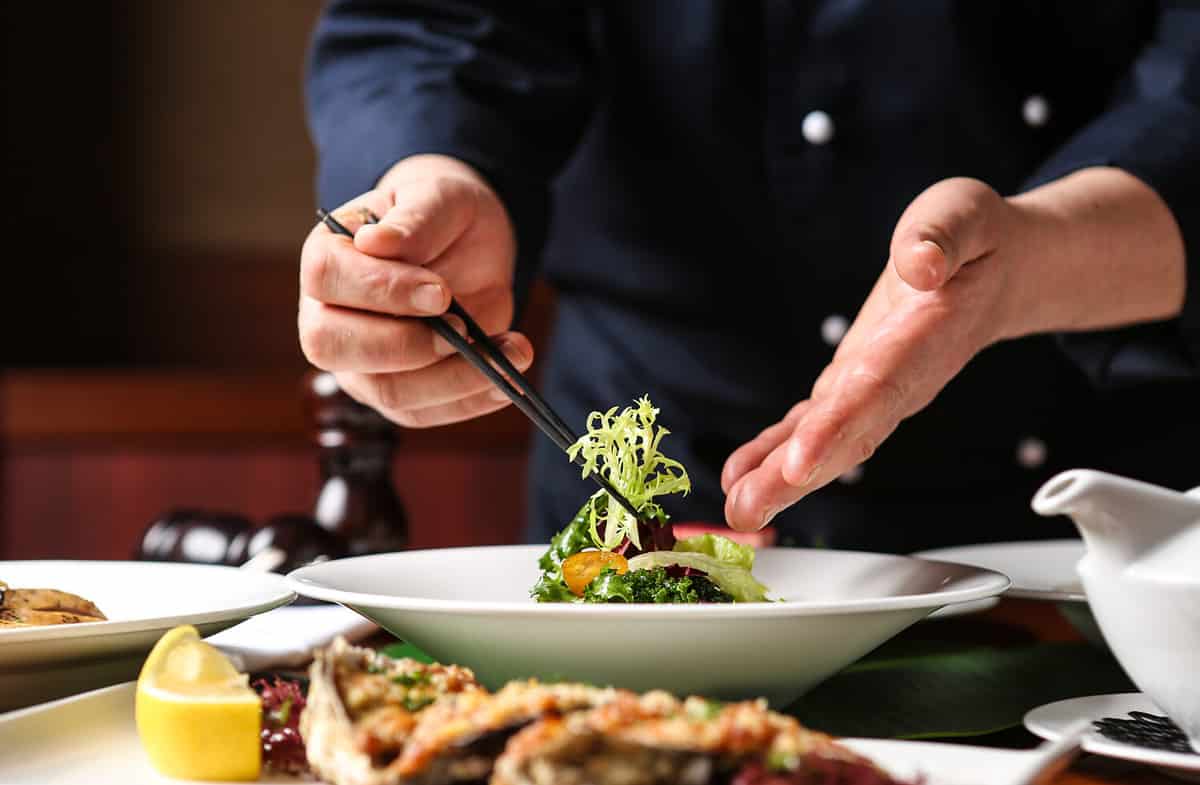 Restaurants in Kansas City Worthy of a Michelin Star
Kansas City has a unique food scene and while it does include some top-notch barbecue restaurants, this city has more to offer than just delicious brisket. Even though there's no official guide yet, there are several Michelin-worthy restaurants in the area.
Michelin has specific criteria that set the Michelin Star restaurants apart from others. For restaurant owners and chefs in the restaurant industry, the pressure to earn a Michelin Star can be daunting and some chefs spend their entire careers trying to achieve Michelin status.
No matter how worthy some chefs or restaurants may be, many are limited by their location if Michelin doesn't rate the area they work in. While many of the largest cities in the country, like New York City and Los Angeles, do have a guide, there are still many areas of the United States that Michelin hasn't touched.
If Michelin decided to review Kansas City, here are some of the restaurants that might make the cut:
Cafe Provence
Affäre
Novel Restaurant
Le Fe Frog
Gram & Dun
The Antler Room
Keep reading to find out more about what makes each of these restaurants stand out and worthy of a star.
Cafe Provence
Cafe Provence is an exquisite French restaurant in Kansas City. As a family-owned restaurant, Cafe Provence has been recognized as one of the Top 100 Restaurants in the country, one of the Top 10 French Restaurants in the U.S. as well as the Best Restaurants in Kansas City.
At Cafe Provence, reservations are highly recommended. They partner with local farmers and suppliers to bring the freshest local ingredients to their cuisine. Throughout each day of the week, you can stop by to enjoy their regular lunch and dinner menu. However, on Tuesday, they offer the Tuesday Prix Fixe.
The Tuesday Prix Five is a seasonally-inspired 4-course menu that includes courses like Smoked Salmon with potato salad and caviar or the Sweet Corn Bisque. You can also find numerous delicious dishes on their traditional dinner menu such as the Alaskan Halibut with shrimp bisque sauce and sweet corn polenta.
Affäre
Local food and wine are the focus of this modern German restaurant. Led by Chef Martin Heuser, Affäre offers seasonal and creative cuisine with a German twist. The atmosphere is relaxing and cozy, especially if you choose a spot in their tranquil courtyard.
As a locally owned restaurant, they focus on creating meals that are unique, creative, and innovative. Get ready for a true farm-to-table experience at Affäre where they provide you with a meal that balances elegance with the comfort of home.
The owners of this restaurant, Martin and Katrin Heuser, are both from Germany. They prepare each dish with a focus on local flavors and homemade ingredients. You might choose from dishes such as the Texas Wild Boar Chop with porcini mushroom cream sauce or the Breaded Veal Cutlet with charred lemon and cranberries.
Novel Restaurant
Novel is a vibrant, classy restaurant in Kansas City. When you walk into the dining area, you're greeted by the fifty-foot tile mosaic displayed across the open kitchen. The kitchen staff is led by Chef Ryan Brazeal and Pastry Chef Jessica Armstrong.
Novel offers a unique culinary experience with local ingredients and a contemporary feel. There are several dining options for you to choose from and on the first Friday of each month, they serve a special Four Course Prix Fixe Menu.
Their regular dinner menu includes dishes such as Beef Sirloin Tartare with wasabi tofu, roasted beets, and soy shallots. Or you can choose something vegetarian such as the ravioli with ricotta, squash, saffron fennel, and red wine pine nuts.
Le Fu Frog
Even though this family-owned restaurant identifies as an unpretentious eatery, you'll find the level of luxury in each dish on par with the other fine dining restaurants in Kansas City. Le Fu Frog served distinguished French cuisine in a cozy, friendly atmosphere.
Le Fu Frog has been open since 1996 and combines the elegant cuisine of France with the luxury of New York City. When you dine at Le Fu Frog, you'll find yourself relaxing as soon as you walk in the door and take in the soft lighting and cozy, charming tables.
Aside from the warm atmosphere of Le Fu Frog, you'll also taste some of the best French cuisine you've ever had. You can experience dishes like the Bisque De Homard, a rich lobster soup cooked with Cognac, rice, tomato paste, and a dash of cayenne. There are also numerous desserts and drinks available whether you choose a classic dessert like the Creme Brûlée or the Profiterole, a pastry topped with dark chocolate sauce and vanilla ice cream.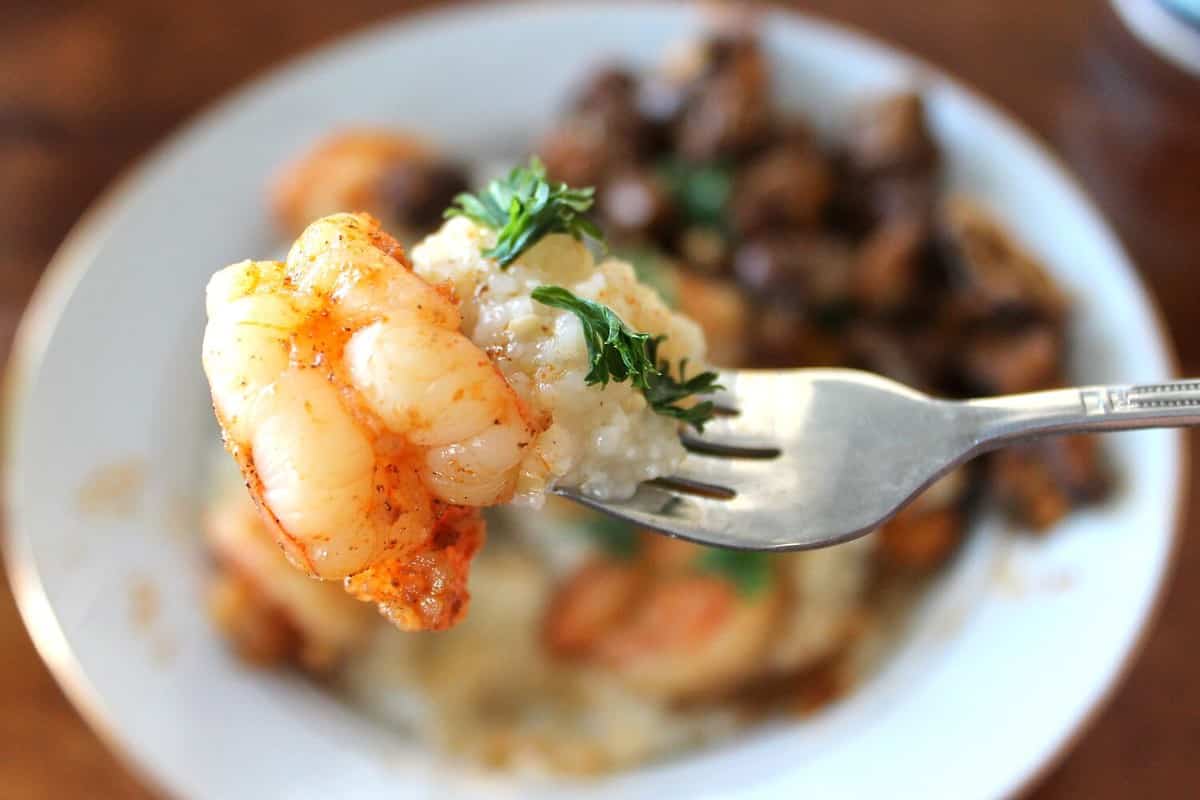 Gram & Dun
Whether you choose a relaxing meal at an inside table or enjoy the cozy patio outdoors, Gram & Dun fulfills the balance between comfort food and fine dining. At Gram & Dun, they consider the restaurant a place for the people and the atmosphere meant to mimic the comfort of a neighborhood bistro.
Gram & Dun is popular with locals and tourists alike and is well-known as a relaxing place to eat. They support farmers in the area by purchasing fresh ingredients and they serve traditional dishes with their own twist of fresh, local flavor.
The classic flavors of Kansas City barbecue shine through the menu at Gram & Dun with entrees such as the Shrimp & Grits with blackened, jalapeno avocado gravy with micro cilantro or the Fried Oysters with cornflake breading and curry aioli.
The Antler Room
If you're ready to experience adventurous flavors and creative culinary masterpieces, make a reservation for The Antler Room. With a menu that changes daily, there's always something new at this vibrant and laid-back restaurant.
The Antler Room is owned by Leslie and Nick Goellner with the Chef de Cuisine Kyle Sears leading the kitchen team. Co-owner Nick Goellner has been nominated for the James Beard Best Chef Midwest award three times since opening The Antler Room.
On the seasonal menu, you might find dishes like the Pork & Lamb Wontons with smoked tomato sauce, herb salad, and nam jim dressing or the Shrimp Tostada with macadamia nut salsa, pickled pineapple, and cilantro.
Kansas City Restaurants You Don't Want to Miss
With a unique food and music scene, Kansas City is the perfect place for Michelin to visit to identify the classiest and top-quality restaurants in the area. If you've wondered about Michelin Star restaurants in Kansas City, you now know that there aren't any official Michelin restaurants since there isn't a Missouri or Kansas Michelin Guide.
Even though there are many restaurants in Kansas City worthy of this rating, Michelin hasn't added this diverse city to their collection of guides. However, there's always the possibility for a Kansas City Guide in the future. If Michelin ever comes to Kansas City, we think some of these restaurants will be the first to make the list.
The image featured at the top of this post is ©iStock.com/Ultima_Gaina.