Being so close to New York City, the food scene in Connecticut often gets overlooked. Whether you're local to Connecticut or passing through for the beautiful scenery, there are numerous upscale restaurants in the area. However, if you're looking for Michelin Star Restaurants in Connecticut, you'll find that there are no restaurants with the official Michelin Star rating.
Since the Michelin Guide first came to the U.S. in 2005, Michelin has only added a handful of U.S. guides to their list. With two new locations coming by the end of 2023, there will soon be seven total Michelin Guides, but Connecticut isn't one of them.
Even though Connecticut doesn't have a Michelin Guide yet, one could be added in the future as Michelin continues to expand its U.S. guides. Keep reading to find out which Connecticut restaurants would be worthy of the Michelin rating.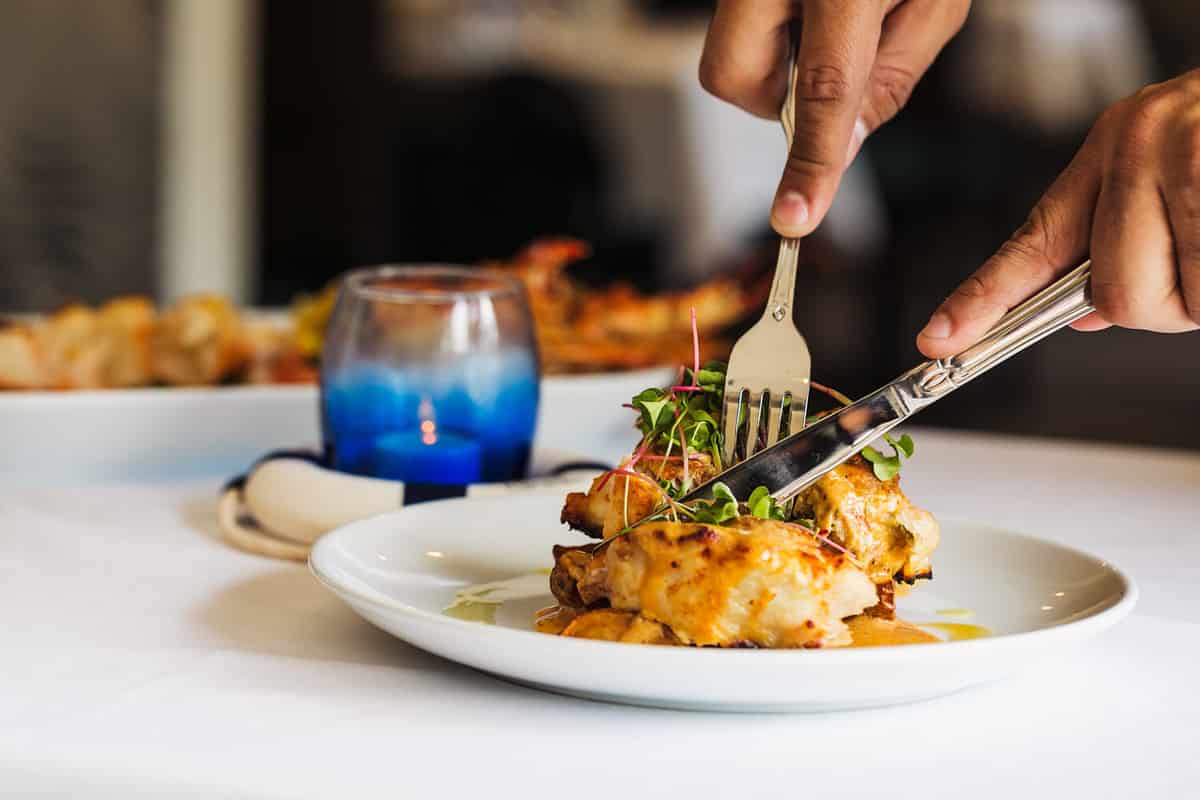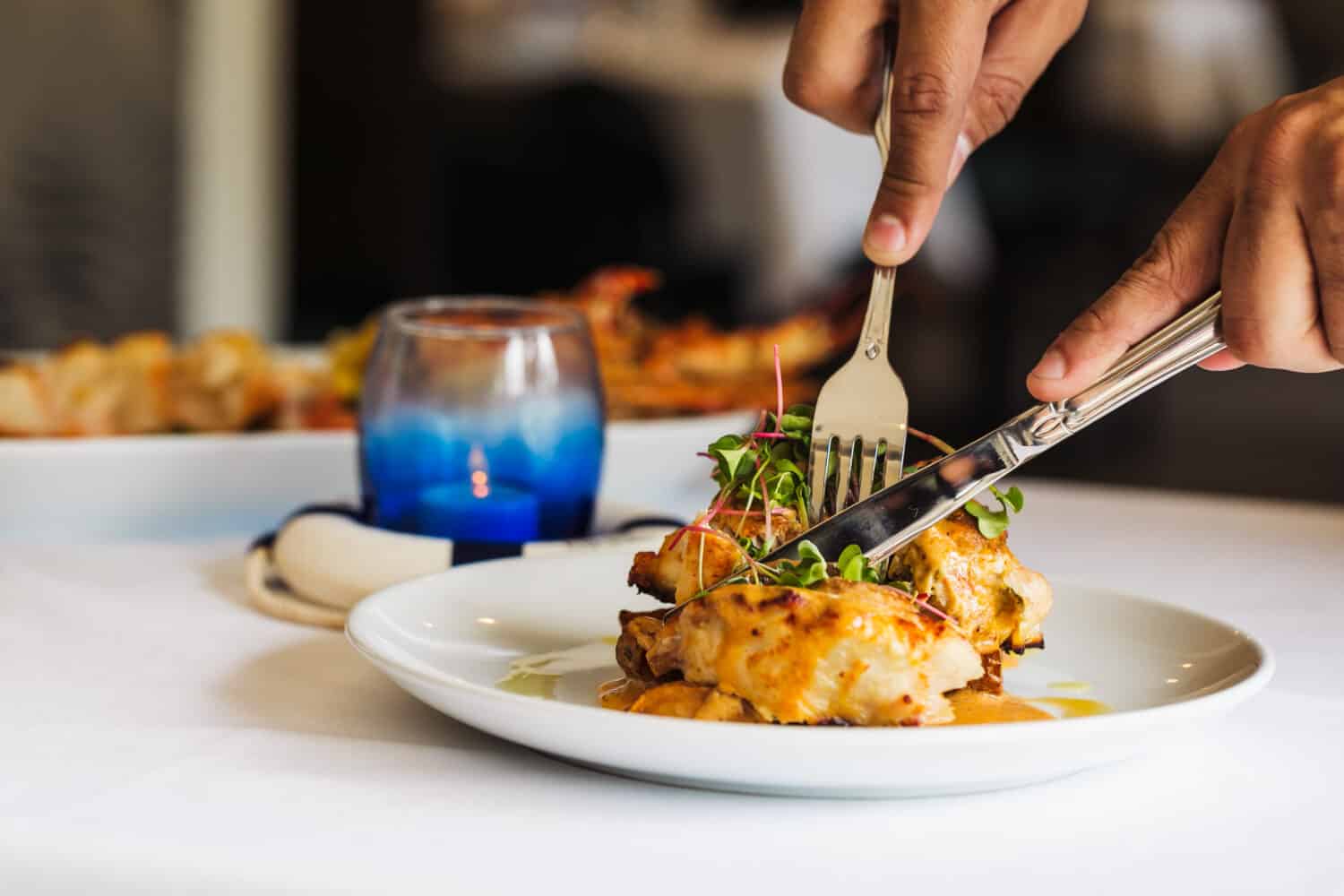 Michelin Worthy Restaurants in Connecticut
Since the mid-1900s, the Michelin Star has been the most prestigious rating a restaurant could receive. Even though the stars are awarded to restaurants, not chefs, there are many chefs who spend their entire careers trying to earn a Michelin Star.
On the other hand, there are also chefs who ask Michelin not to award them any stars. This is often due to the pressure it puts on a restaurant and its staff. Even after receiving a star, it's a lot of work for a restaurant to keep it.
No matter how some chefs or restaurant owners feel about the Michelin rating, it's a pretty good indicator of the best quality restaurants.
There isn't a Connecticut Michelin Guide yet, but there could be one added by Michelin in the future. The cuisine in Connecticut definitely has a creative flair and this state is often known for its delicious seafood. If Michelin decided to add a Connecticut Guide, here are some of the restaurants that could make the cut:
Winvian Farm
Restaurant L'Ostal
Present Company
Arethusa Al Tavolo
Oyster Club
Union League Cafe
Materia
Each upscale Connecticut restaurant has its own unique atmosphere and cuisine. Let's take a closer look at the creativity of each restaurant and what makes each one worthy of a Michelin Star.
Restaurant at Winvian Farm
Located in Morris, Connecticut, the Restaurant at Winvian Farm is an experience you don't want to miss. This cozy farm-to-table restaurant is led by Executive Chef Chris Eddy with his fresh, local ingredients and exquisite menu.
The Restaurant at Winvian Farm has been recognized for six years in a row with the AAA 5 Diamond Award. With the romantically lit rustic dining rooms, dining at Winvian Farm is more of an experience than a meal. Additionally, this restaurant is part of Relais & Chateaux, which is a membership that includes some of the most excellent hotels and restaurants around the world.
At Winvian Farm, they offer a three-course Prix Fixe Dinner with a menu that changes daily. You might enjoy items such as the Handmade Ricotta Gnocchi with asparagus and parmesan or the Roasted Quail with polenta and charred salsa.
Restaurant L'Ostal
From the charming atmosphere to the exceptional French cuisine, there are many things to love about Restaurant L'Ostal. Located in Danen, Connecticut, this quaint establishment offers an escape away from the busyness of life and the exceptional cuisine nearly transports you to Southern France.
Chef Jared Sipple leads the way to excellence in this restaurant. This chef spent over two decades honing his craft and worked in Michelin Star Restaurants across the U.S. and Europe.
With a focus on fresh, locally sourced ingredients, L'Ostal has a seasonally changing menu and runs nightly specials. After starting off with some small plates, cheese, and charcuterie, you'll move on to your first course. On the menu, you'll find items such as the Seafood Spaghetti with green coriander sauce or the Moroccan Spiced Ocean Trout. They also offer a wide range of wine selections and craft cocktails.
Present Company
Get ready for a vibrant yet cozy atmosphere when you visit Present Company in Tariffville, Connecticut. Owner and Chef Jeff Lizotte has worked in award-winning restaurants all around the globe. He has also been nominated for the James Beard Award and won the Connecticut Restaurant Association Chef of the Year Award.
You can choose from two different menus during your visit to Present Company. Guests are offered the Prix Fixe Menu that changes seasonally or the Chef's Tasting Menu.
When you dine at Present Company, you can start off your night with items such as the Balsamic Glazed Pork Belly or the Pan Seared Jumbo Sea Scallops. For your main course, you might enjoy the Grilled Hanger Steak or the Smoked Duck Breast with a honey glaze.
Arethusa Al Tavolo
As a true dairy and seed-to-table restaurant, Chef Dan Magill and his team focus on using the freshest and highest quality ingredients at Arethusa Al Tavolo. Right next door to the restaurant is Arethusa Farm Dairy, which produces all the restaurant's dairy products.
Additionally, the ingredients for all of the meals at Arethusa Al Tavolo are sourced from local farms in Connecticut. Chef Dan Magill has won numerous awards and recognitions. He was nominated for the James Beard Award and was awarded the Chef of the Year by the Connecticut Restaurant Association.
The menu changes based on the freshest seasonal ingredients. However, you might find items like the Fig and Prosciutto Flatbread or Maine Lobster and Avocado Salad. For your main course, you can enjoy delicious items like the Roasted Mediterranean Sea Bass or the Seared Diver Scallops.
Oyster Club
It's no surprise that Connecticut is home to some of the top seafood restaurants. At Oyster Club in Mystic, Connecticut, the goal is for every guest to have a beautiful and thoughtful dining experience. They accomplish this through the atmosphere, ambiance, and delectable cuisine.
During the warmer months at the Oyster Club, you can enjoy an outdoor meal in the Treehouse, which offers beautiful views of the Mystic River. The menu at the Oyster Club includes classic seafood dishes and American classics such as lobster rolls, smash burgers, and fresh vegetables.
Chef Renee Rouponce was nominated for the James Beard Award for Best Chef in the Northeast. Chef Renee ensures each menu item is carefully curated from local ingredients and the items change daily based on the local community. You can enjoy meals such as the Mussels with coconut lemongrass broth, cilantro, and lime. Or you can try the clams and oysters from the raw bar, served with lemon and house cocktail sauce.
Union League Cafe
Located in the heart of New Haven, Union League Cafe is an upscale restaurant with French-inspired cuisine. The atmosphere at Union League Cafe provides a luxurious yet relaxing place to enjoy a night out or have a meal with friends.
Union League Cafe is located across from Yale University and has some of the best cuisine and service in the area. Chef Guillaume Traversaz worked in award-winning restaurants in Europe and Australia before joining the team at Union League Cafe. The restaurant is also located in a historical building that was previously the home of New Haven's first mayor, Roger Sherman. The ambiance of Union League Cafe combines the beauty of a lovely cafe with the history of the city.
To enjoy the full menu at Union League, you can choose the Chef Tasting Menu, which is available Tuesday through Thursday. This six-course meal gives the full experience of all Union League Cafe has to offer. You might enjoy items such as the Foie Gras Pressé with smoked duck breast and strawberry chutney, or the Goat Cheese Tortellini with fava beans and sugar snap peas.
Materia
If you're looking for an upscale Italian restaurant in Connecticut, Materia may be the perfect stop for you. Materia is located in Litchfield and offers an extensive wine list, excellent service, and distinguished Italian cuisine.
The dining area at Materia is elegant and calm for those looking for a relaxing evening. For an even more intimate experience, the Montalcino Room is a private dining area within the Materia restaurant that seats up to 24 guests. This experience comes with a pre fixe menu and a luxurious wine pairing.
While the menu items at Materia do change with the seasons, you'll often find items like the Tagliatelle Al Ragu with beef, pork, tomatoes, and parmigiano reggiano or the Risotta Al Nero Di Seppia, with squid ink risotto and tarragon.
Finding the Top Quality Restaurants in Connecticut
Connecticut is known for its beautiful seasons, breathtaking scenery, and even for its creative cuisine. Despite it often being overshadowed by the high-class restaurants in New York City, there are still many highly rated fine dining restaurants in Connecticut.

Even though there aren't any Michelin Star Restaurants in Connecticut, Michelin could add a Connecticut Guide in the future. If Michelin decides to rate any Connecticut restaurants, some of these highly-rated restaurants may be at the top of the list.
The image featured at the top of this post is ©Sean Pavone/Shutterstock.com.