If you're looking for a state with a rich history and numerous tourist destinations, Virginia is a great place to visit. Home to the first permanent English settlement in America, there are plenty of museums, state parks, and other interesting areas to explore. Additionally, Virginia is home to some iconic restaurants. If you're wondering about the list of Michelin Star Restaurants in Virginia, there is only one Michelin starred restaurant within the state, although it's listed as part of the Washington DC Michelin Guide.
Even though there's one three-star restaurant in the area, Michelin doesn't have a guide specifically for Virginia. However, there are plenty of restaurants that could make the cut if Michelin expanded their guide to Richmond, Charlottesville, or Northern Virginia.
Aside from the one Michelin Star restaurant in Virginia, there are many other restaurants that may be worthy of a star. Keep reading to find out which Virginia restaurants should be considered for the Michelin Guide.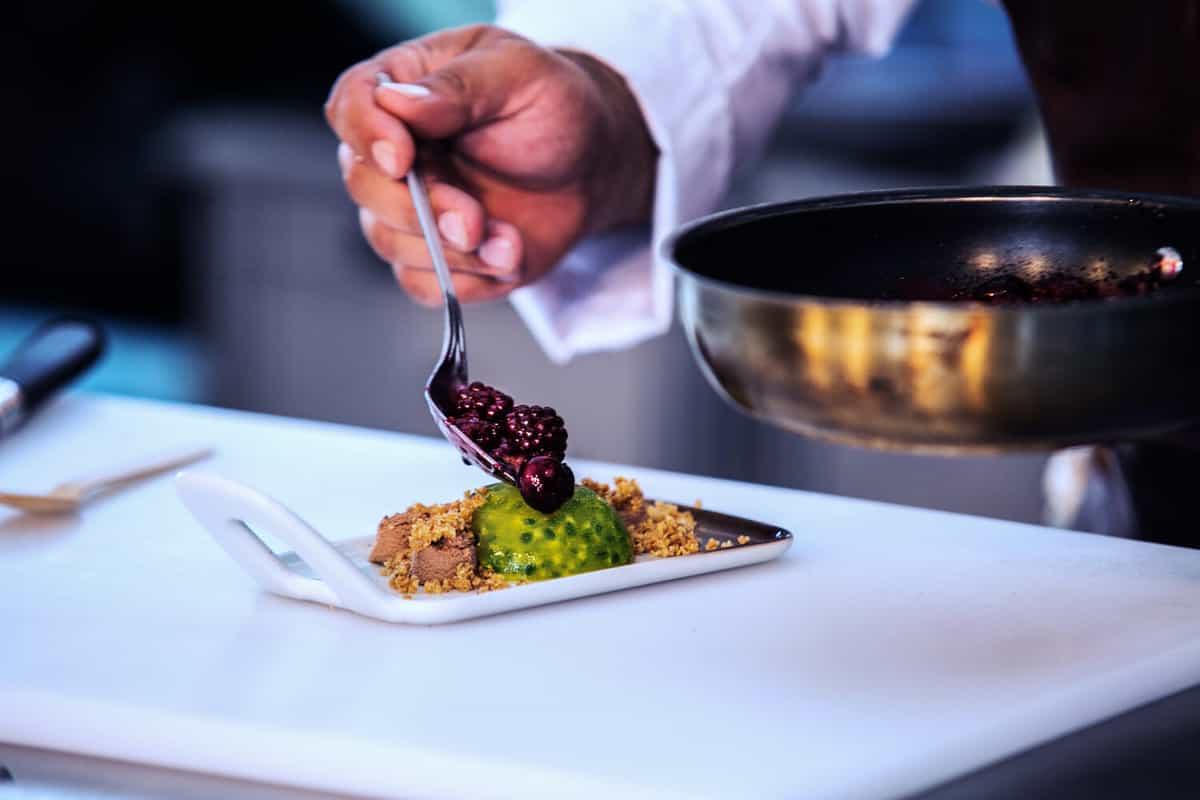 Michelin Star Worthy Restaurants in Virginia
With a history dating back to 1900, the Michelin Guide was created as a guide for tourists. It originally included information like how to change a tire and the best hotels in a specific area. Soon after its creation, the restaurant portion of the Michelin Guide became incredibly popular. The Michelin Star is now considered the most prestigious award a restaurant can receive.
Despite its popularity, the Michelin Guide didn't make its way to the United States until 2005, and there is still a limited number of locations within the U.S. that Michelin has rated. Michelin has been expanding its market in recent years and will continue to test out new locations in the future, so there's still a chance for restaurants across the country.
Washington DC is one of the current U.S. locations with a Michelin Guide. Although Michelin originally stated that Washington DC restaurants would stay within the city limits, one restaurant did fall outside of the DC limits, which led to Virginia getting its first Michelin Star Restaurant.
Unfortunately, other than the one restaurant, no other restaurants in Virginia have been rated, but there are numerous restaurants that could be worthy of a star in the future. Some of those restaurants include:
2941
The Restaurant at Patowmack Farm
L'Opossum
Trummer's
L'Auberge Chez Francois
The one 3-star Michelin Restaurant is certainly something to celebrate, but there are many more restaurants in the area that could be worthy of a star. Let's look at what each gourmet restaurant in Virginia has to offer.
Inn at Little Washington
Of course, the first restaurant to make the list has to be Virginia's first and only Michelin Star Restaurant, the Inn at Little Washington. Even though this restaurant is included as part of Washington DC's Michelin Guide, it's located in Washington, Virginia.
Dining at the Inn at Little Washington is an experience in itself. From the time you walk into the exquisite dining room, your journey begins. The classic, yet whimsical, decor provides guests with the warm, cozy feel of having a private, intimate dinner. The kitchen staff at the Inn at Little Washington is led by the renowned Chef Patrick O'Connell.
Chef Patrick O'Connell is an accomplished chef who has won numerous awards throughout his career. Aside from the 3 Michelin Star rating, he has also received the AAA Five Diamond Award and six James Beard awards, including the Lifetime Achievement Award. In 2007, Chef Patrick O'Connell was asked to cook for Queen Elizabeth when she visited Virginia, and he has also received an Honorary Doctorate Degree from Johnson and Wales University.
When you dine at the Inn at Little Washington, you can choose from The Gastrounaut's Menu or The Good Earth Menu. You'll be surprised at every turn with items such as the Pepper-crusted Long Island Duck Breast with brandy-roasted peaches or the Sweet Bell Pepper Tartare with burrata and parsley vinaigrette.
2941
This French and American restaurant in Falls Church, Virginia is one you don't want to miss. The large, skylit windows in the dining room give you a perfect view of the scenery outside. From your seat in the dining room, you can see the beautiful lake, koi ponds, and lush, green trees.
The kitchen is run by Chef Bertrand Chemel who combines contemporary American cuisine with French and Mediterranean inspired flavors. When dining at 2941, you can choose from the Tasting Menu, Prix Fixe Menu, or the A La Carte Menu. You can also enjoy a number of delicious craft cocktails. The Chef's Tasting Menu allows you to enjoy the best of what 2941 has to offer.
Although the menus change seasonally, you can expect to see items such as the Maine Lobster Salad with heirloom tomatoes and Persian cucumbers. Or you might enjoy entrees such as the Squash Blossom with roasted red peppers and goat cheese.
The Restaurant at Patowmack Farm
The Restaurant at Patowmack Farm was one of the first farm-to-table restaurants in the country and the staff truly takes the idea behind this movement to heart. At The Restaurant at Patowmack Farm, each ingredient is fresh and comes directly from the farm. They celebrate the beauty and freshness of each ingredient and include a variety of flavors in every course.
Reservations are required to dine at The Restaurant at Patowmack Farm. To avoid waste, they pick just enough to accommodate the reservations for the day. This restaurant has been recognized by Conde Nast Traveler, Northern Virginia Magazine, OpenTable, Zagat, and many other respected publications.
The items on the menu are elegant yet simple. You might find items such as Striped Bass and Squash, Maple Leaf Duck and Cherries, and Blueberries and Cream for dessert.
L'Opossum
Located in Richmond, Virginia, the decor of L'Opossum makes it playful yet sophisticated at the same time. The atmosphere and experience are definitely unlike any other restaurant you've been to. Each piece of art in L'Opossum makes a bold statement and adds to the overall ambiance.
David Shannon is the chef and sole proprietor of the restaurant. This talented chef was recognized by James Beard as a semifinalist for Best Chef of the mid-Atlantic. To dine at L'Opossum, you can book a reservation for dinner Tuesday through Saturday. The cuisine at L'Opossum offers a unique twist on classic French dishes and flavors.
Their menu changes frequently, but you may find items such as the Les Escargot a La Ham Biscuit or the French Onion Dip Gratin with Pecan Currant Rye Bread. At L'Opossum, you can also enjoy wine by the glass or choose one of the craft cocktails from their extensive list.
L'Auberge Chez Francois
L'Auberge Chez Francois is hands-down one of the best places in Virginia to have a romantic and elegant meal. Located in Great Falls, Virginia, every detail of the restaurant adds to the beauty and elegance.
L'Auberge Chez Francois has been a family-owned restaurant since 1954 and has continued the tradition of culinary excellence. This luxury French restaurant has won numerous awards and recognitions from the AAA Four Diamond Award to the Award of Excellence from Wine Spectator. They have also been recognized by TripAdvisor and the Washingtonian.
Chef Jacques followed in his father's footsteps as the Chef de Cuisine of L'Auberge Chez Francois. At his restaurant, he focuses on classic and contemporary French cuisine. The Prix-fixe Menu includes items such as the Trio de Saumons with Norwegian salmon, salmon caviar, and capers or the Les Escargots de Bourgogne. You can also order a range of salads, entrees, and shareable plates from the a la carte menu.
Trummer's
Trummer's offers the excellent food of a big-city restaurant while still having the charm of a small town. Over 10 years ago, Victoria and Stefan Trummer opened this cozy restaurant 25 miles from Washington DC. Trummer's includes delectable cuisine, a unique dining experience, and the largest wine program in the state.
Executive Chef Zach Ridenhour leads Trummer's to excellence with American cuisine that reflects the unique flavors and dishes of Virginia. With a focus on farm-fresh ingredients, the menu at Trummer's features fresh seafood, pork, and creative pasta dishes.
Like many high-class restaurants, the menu changes with the seasons but on their dinner menu, you can find items like the Crispy Skin Rockfish with house-made sauerkraut and apple slaw or the Bone in Vande Rose Heritage Pork Chop with wild sea beans and grilled peaches.
Finding the Best Restaurants in Virginia
Whether you're just passing through or you're visiting some of Virginia's historical sites, you'll want to visit some of the best restaurants in Virginia during your trip. If you're looking for Michelin Star Restaurants in Virginia, you'll only find one and it's certainly worth visiting. However, there are numerous other Michelin-worthy restaurants in the state that could make the list in the future.

During your time in Virginia, you can't go wrong with any of these highly-rated restaurants. Even if they're out of the way, the memorable dining experience makes it well worth the trip. If Michelin decides to expand its guide further in Virginia, some of these restaurants may be the first to make the list.
The image featured at the top of this post is ©ESB Professional/Shutterstock.com.