Whether you're local to Missouri or passing through St. Louis during your vacation, there are plenty of things to see in the city. The Gateway to the West has many notable destinations such as the Gateway Arch or the original Anheuser-Busch Brewery. Aside from landmarks like these, you might wonder if there are any Michelin Star restaurants in St. Louis. Although there are thousands of Michelin Star Restaurants in the world, the ones in the United States are concentrated in a handful of major cities.
Even though Michelin has yet to rate any restaurants in Missouri or St. Louis, there are some memorable restaurants in the area that could be worthy of a Michelin Star. Keep reading to find out what restaurants could make the cut if Michelin decided to expand its guide to St. Louis.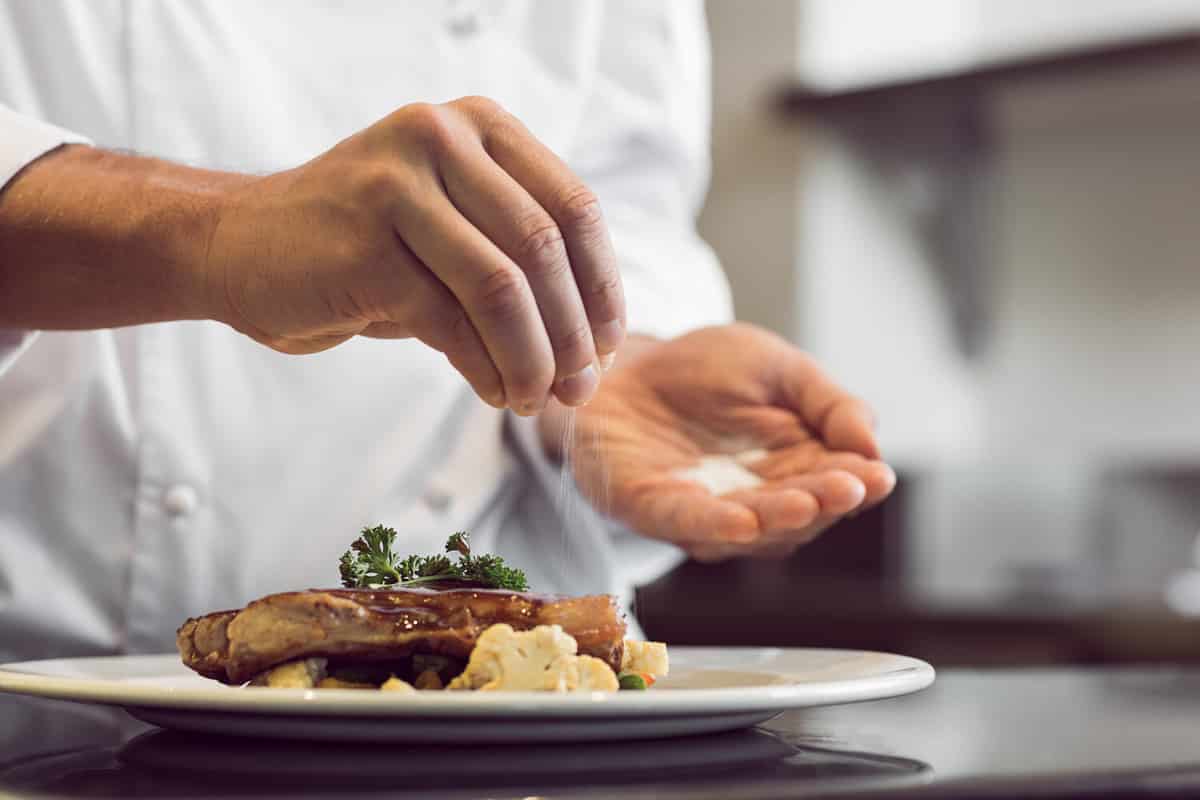 Michelin Worthy Restaurants in St. Louis
Over a hundred years ago, the Michelin tire company released its first guide for travelers. Although the guide included more than just places to eat, the restaurant portion quickly became popular, leading to Michelin creating a rating system and hiring anonymous Michelin Inspectors.
Soon after, the Michelin Star gained a reputation for being the most prestigious restaurant award in the world.
Even though there are thousands of Michelin Star restaurants across the world, only about 200 of them are in the United States. While St. Louis hasn't been fortunate enough to be included in the list of U.S. Michelin Guides, Michelin is still expanding its reach across the country.
If Michelin decides to include Missouri or St. Louis in its list of guides one day, here are some of the St. Louis restaurants that could make the list:
Sidney Street Cafe
Olive + Oak
Brasserie by Niche
Farmhaus
Al's Restaurant
Casa Don Alfonso
Each of these restaurants offers a unique and fresh take on fine dining. From French classics to creative Italian cuisine, there are numerous cultures and countries represented in the St. Louis food scene. Let's look closer at what makes each restaurant worthy of a Michelin Star.
Sidney Street Cafe
When it comes to fine dining and unique restaurants in St. Louis, Sidney Street Cafe is one of the first to come to mind. This excellent restaurant has been a staple in the St. Louis restaurant scene for over 10 years. At Sidney Street Cafe, you can enjoy New American cuisine with influences from across the globe.
Located in the heart of St. Louis' historic neighborhood Benton Park, the exposed brick, dim lighting, and overall comfortable atmosphere make Sidney Street Cafe the perfect choice for a night out.
Chef Kevin Nashan runs Sidney Street Cafe along with his wife and brother. The cuisine combines classic American dishes with the Spanish influence of Chef Kevin Nashan's upbringing. You can start your meal off with the Veal Dumplings or the Cheese & Charcuterie Board. At Sidney Street Cafe, you can also enjoy entrees such as Beef Tenderloin with wasabi and béarnaise  sauce.
Olive + Oak
Classic American cuisine combined with a comfortable cozy ambiance is what you'll find at Olive and Oak. The goal behind Olive and Oak was to create a fun, lively, and approachable restaurant where people in the community could come together and enjoy excellent food.
At Olive and Oak, they source fresh, local ingredients as much as possible. In addition to the impressive cuisine, they also offer delicious craft cocktails and wine to pair perfectly with your meal.
Olive and Oak has been named one of the best restaurants in the city by numerous publications, including Feast Magazine, Riverfront Times, and St. Louis Magazine. Their dinner menu includes items such as Baked Clams with sesame scallion crunch or Marinated Angel Shark with roasted potatoes and pearl onions.
Brasserie by Niche
Brasserie by Niche is an elegant French bistro in St. Louis. Led by Executive Chef Evy Swoboda, they combine French classics with distinguished desserts and an impressive wine selection. The atmosphere at Brasserie by Niche is warm and elegant without being too stuffy.
While dinner at Brasserie by Niche is a worthwhile experience, you can also visit for Sunday brunch and enjoy a meal with a friend or family on the beautiful patio. The restaurant location was previously occupied by Chez Leon. The owner of Brasserie by Niche kept the bistro feel as a way to honor the legacy of the precious restaurant.
If you visit Brasserie by Niche for dinner, you can start off with Amuse Bouche such as the Cured Olives with citrus and fennel, or the Cervelle de Canut with fresh cheese and herbs. As you dive deeper into the multi-course menu, you might enjoy French classics like the Ratatouille with garlic toast or the Confit Duck Leg with French green lentil ragout.
Farmhaus
At Farmhaus, the staff takes the farm-to-table movement to heart by only using the freshest ingredients available. The menu at Farmhaus is made up of produce locally grown in St. Louis and Chef Kevin Willman partners with local farmers, cheesemakers, bakers, and coffee roasters to bring only the freshest, locally sourced ingredients to your table.
Chef Kevin Willmann first learned about farming through his upbringing and has worked with some of the top chefs and restaurants in St. Louis and across the country. After honing his craft and partnering with some incredible chefs over the years, Chef Kevin finally opened his own restaurant, Farmhaus.
At Farmhaus, the cuisine offers a fresh take on Southern and Midwestern styles of cooking. Creating beautiful and creative dishes from fresh local ingredients is the philosophy behind Farmhaus. While dining at this restaurant, you can enjoy the Chef's Pre-Fixe Menu with items such as the Pensacola Snapper or the Mark Schewe Prime Black Angus Beef. You can even complete your meal with the perfect wine pairing or delectable a la carte items such as the Summer Salad with fresh vegetables and sherry wine vinaigrette.
Al's Restaurant
If you're looking for the best steak in St. Louis, make a reservation at Al's Restaurant. Since 1925, Al's has offered award-winning steak, seafood, and pasta to customers in St. Louis. Reservations are required to dine here and dinner is served Tuesday through Saturday.
Al's Restaurant has received recognition from publications like Zagat, Playboy Magazine, CNN, OpenTable, and Gayot. For almost a hundred years, Al's Restaurant has been the go-to restaurant in Stl Louis for enjoyable fine dining and excellent steak. The original owners of Al's, Louise and Albert Barroni, Sr. started with humble beginnings when they opened what was originally a modest tavern. Their son, Albert Jr., continued their legacy and turned Al's Restaurant into the award-winning establishment it is today.
The menu at Al's Restaurant changes with the seasons, but you'll find a variety of appetizers, soups, salads, steak, and seafood on the menu year-round. You might enjoy appetizers such as the Escargot or the Toasted Ravioli with house made meat sauce. You can never go wrong with a steak such as the New York Strip or Filet Mignon with apricot, burgundy, and cream cognac peppercorn.
Casa Don Alfonso
Located inside The Ritz Carlton St. Louis is a luxurious, romantic restaurant that reflects the culture and beauty of southern Italy. Restaurateur Mario Iaccarino opened Casa Don Alfonso in St. Louis to mimic the recipes and flavors of the original Don Alfonso in Sant' Agata, Italy.
Mario Iaccario comes from a family with four generations in the restaurant industry and the original restaurant in southern Italy has received two Michelin Stars for its incredible cuisine. Casa Don Alfonso in St. Louis offers an extensive menu with authentic Italian flavors, handmade pasta, fresh pizzas, and a lengthy wine list.
When passing through St. Louis, you can visit Casa Don Alfonso for breakfast, lunch, or dinner. Or you can even stop by the Espresso Bar for an afternoon pick-me-up. If you decide on dinner at Casa Don Alfonso, you can expect to see items such as the Burrata Caprese Salad to start off with and entrees like the Rack of New Zealand Lamb with fresh Mediterranean herbs and lemon zest. You can also choose from a wide selection of pasta and Pizza Napoletana with fresh sourdough crust for a true Italian feel.
Upscale Restaurants in St. Louis
No matter what drew you to St. Louis, the excellent food scene and upscale restaurants may be the reason you come back again. While there is no Michelin Guide in Missouri yet, there could be Michelin Star Restaurants in St. Louis in the future.
If Michelin decides to expand their guide to St. Louis, some of these restaurants could be worthy of a Michelin star. If you're local to the area or visiting St. Louis, check out some of these highly-rated restaurants for a unique and memorable experience you can't find anywhere else.
The image featured at the top of this post is ©Structured Vision/Shutterstock.com.