When it comes to finding the most delicious and prestigious restaurants around the world, there's one opinion that most people trust: the Michelin Guide. What started as a small guide for travelers over a hundred years ago turned into a highly-respected rating system that rewarded some of the best restaurants across the globe. If you don't know much about the Michelin Guide, you may not know that there are only a handful of US cities with Michelin Star restaurants.
Since Michelin Stars are awarded annually, they're always looking for new restaurants to add to the list. However, there are only five locations in the U.S. with Michelin Guides and two locations that will soon be added to the list. Michelin inspectors work full-time evaluating restaurants, so there are many restaurants and locations that may be added in the future.
Keep reading to find out which US cities currently have Michelin Star restaurants and how these stars are awarded.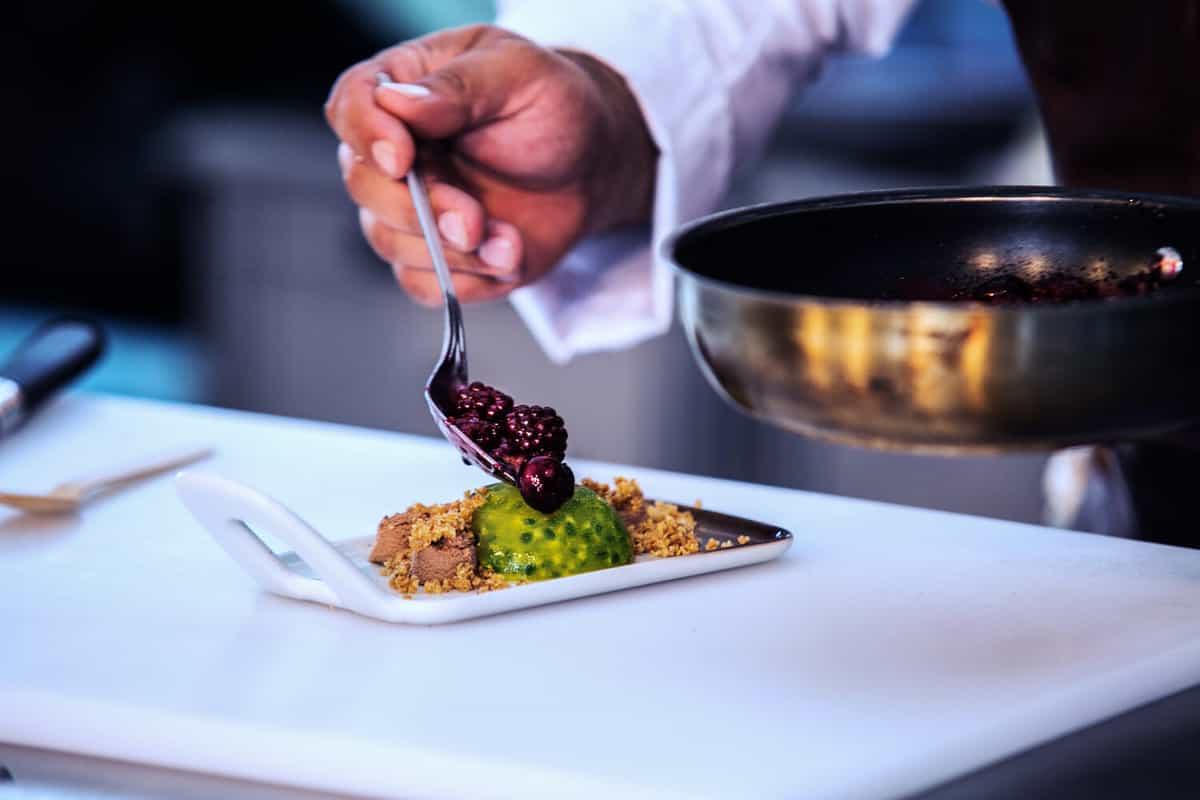 What Is A Michelin Star?
Throughout the culinary world, there are plenty of food critics that chefs and restaurant owners would like the attention of. Although to many chefs, their profession is an art form and they don't cook simply to gain the attention of any critics, a positive review in a well-known publication can go a long way. Out of all the awards in the restaurant industry, the highest honor for a restaurant or chef is a Michelin Star.
Surprisingly, the Michelin Star Guide was started in France by the Michelin tire company. It was originally a guide for travelers that included information such as maps and how to change a tire.
After the creation of the first guide in 1900, a new guide was launched in 1920 and was sold for around 8 US dollars. This new and improved Michelin Guide included hotels and restaurants. Once the restaurant portion became increasingly popular, Michelin recruited a team of inspectors to review restaurants for the guide. Thus, the Michelin Star was born. By 1936, restaurants could receive up to 3 stars and there was a criteria for each score.
Michelin Stars are awarded to the highest quality restaurants that meet the Michelin Star standards. Restaurants are evaluated according to the following criteria:
Quality of ingredients and products
Harmony of flavors
Mastery of techniques
Chef's personality
Consistency of the food and restaurant after multiple visits
There are some aspects of a restaurant that are not considered as part of the rating. For example, a restaurant's decor or service does not contribute to whether or not the restaurant is awarded a Michelin Star.
Who Decides Which Restaurants Make the Cut?
Which restaurants make the cut is decided by a team of Michelin Inspectors. The group of people who evaluate restaurants are full-time employees and they all have previous experience in the restaurant or hospitality industry.
These inspectors remain anonymous to keep the competition fair and work together to decide on the best restaurants.
When Are Michelin Stars Awarded?
If a restaurant in one of the cities or states with a Michelin Star Guide doesn't make the cut, there's always next year. The Michelin Stars are annual awards and each year, they seek out new restaurants to add to the list. They also reassess the restaurants that previously received a star to ensure they still meet the criteria.
Even though there are many restaurants all across the country that may be worthy of receiving this prestigious rating, there are currently only Michelin Star Guides in 6 different US cities or states, including Colorado which will be added soon.
The Meaning Behind Michelin Stars
When restaurants are awarded a Michelin Star, they can receive 1, 2, or 3 stars depending on the quality of the restaurant. Here's a closer look at what each star means:
1 Star
If a restaurant is awarded 1 Michelin Star, this means that the ingredients and food at the restaurant are of the highest standard.
2 Stars
When a restaurant receives 2 Michelin Stars, that means the personality and expertise of the chef are evident through the food.
3 Stars
A restaurant with 3 Michelin Stars is the highest award. When Michelin awards a restaurant 3 stars, it means they have an excellent chef who's likely one of the best in the industry.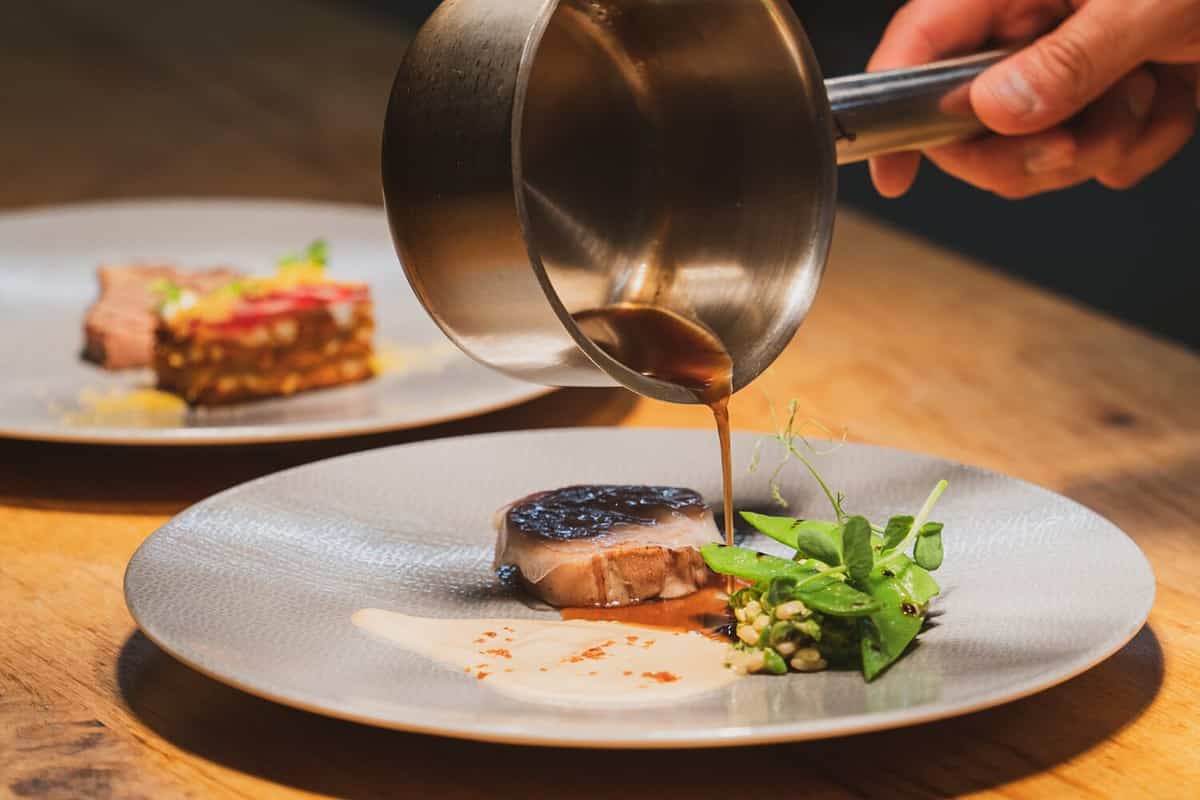 US Cities With Michelin Star Restaurants
Across the United States, there are numerous restaurants with delicious food and amazing chefs. Even though many restaurants may be worthy of a Michelin Star, there are currently only five different U.S. guides. By the end of 2023, there will be seven guides in total.
Colorado will be the newest addition to the Michelin Guide and Michelin will release Colorado's guide in 2023. The Colorado Michelin Guide will focus on Aspen, Snowmass Village, Boulder, Denver, Vail, and Beaver Creek Resort.
However, Colorado isn't the only new location. Shortly after announcing the Colorado Guide, Michelin announced it will be releasing an Atlanta Michelin Guide in 2023 as well.
As for the existing guides, some of the best restaurants in each of the five guides are listed below.
California Michelin Guide
Addison
Addison is a contemporary restaurant in San Diego with 3 Michelin Stars. Led by Chef William Bradley, this restaurant combines international inspiration with the local, contemporary feel of California cuisine.
The French Laundry
The French Laundry is a 3 Michelin Star restaurant in Yountville, California with exceptional French cuisine. Chef Keller brings a signature flavor to every unique dish.
Benu
Benu is a 3 Michelin Star restaurant in San Francisco. This oasis in the middle of a busy city serves delectable Asian cuisine with techniques perfected by Chef Corey Lee.
Chicago Michelin Guide
Alinea
Alinea is a modern restaurant in Chicago and is the only Chicago restaurant with 3 Michelin Stars. Dining at Alinea is more of an experience than just a meal with Executive Chef Douglas Alley leading the way.
Oriole
Oriole is a contemporary, American restaurant in Chicago with 2 Michelin Stars. After a substantial renovation, this restaurant resurfaced even better than ever under the guidance of Chef Noah Sandoval.
Smyth
Smyth is a modern restaurant in Chicago with 2 Michelin Stars. With a team led by Chefs John Shields and Karen Urie Shields, they serve praise-worthy entrees that are impressive even without the addition of luxury ingredients.
New York City Michelin Guide
Eleven Madison Park
Eleven Madison Park is a contemporary New York City restaurant with 3 Michelin Stars. With a focus on unique, custom-made cuisine, they offer a plant-based menu that's sure to impress anyone who is fortunate enough to dine at Eleven Madison Park.
Per Se
Per Se is a contemporary, French restaurant in New York City with 3 Michelin Stars. This extraordinary restaurant has two menus, one of which is vegetarian.
Chef's Table at Brooklyn Fare
Chef's Table at Brooklyn Fare is a contemporary restaurant in New York City with 3 Michelin Stars. They only offer about 13 small dishes, but Chef César Ramirez's spectacular creations are more than enough.
Washington DC Michelin Guide
Pineapple and Pearls
Pineapple and Pearls is a contemporary restaurant in Washington D.C. This restaurant is as unique as its name with the guidance of Chef Aaron Silverman and a style inspired by the former Studio 54 nightclub.
Minibar
Minibar is a contemporary restaurant in Washington DC with 2 Michelin Stars. This hidden gem has a passionate team and unique whimsy-inspired creations.
Fiola
Fiola is a contemporary, Italian restaurant in Washington D.C. with a retro feel. It combines both classic and modern elements with a unique setup and cuisine.
Florida Michelin Guide
L'Atelier de Joël Robuchon Miami
L'Atelier de Joël Robuchon Miami is a contemporary, French restaurant in Miami, Florida. This restaurant has 2 Michelin Stars and offers a range of elegant dishes.
Koya
Koya is a Japanese American restaurant in Tampa, Florida with 1 Michelin Star. The unique setup of this restaurant is only one small part of what makes it a prestigious choice.
The Surf Club Restaurant
The Surf Club Restaurant is a 1 Michelin Star restaurant in Surfside, Florida. This restaurant has the decor and style of a private getaway while offering elegant and sensational meals.
Are There Michelin Worthy Restaurants in Other States?
The Michelin Star is the kind of award that any restaurant or chef would love to have, but for many, it's not currently possible. Since there are only Michelin Star Guides for five different locations in the United States so far. The addition of Colorado and Atlanta opens up a world of possibilities for chefs and restaurant owners in those areas.
Even though the Michelin Guide only awards stars in certain locations, that doesn't mean that there aren't worthy restaurants in other cities and states. In fact, there are many luxury restaurants that meet the criteria, and these restaurants may become a part of the Michelin Guide when Michelin adds more locations in the future.