Dallas is a large, vibrant city with plenty of exciting things for tourists and locals to do. There's a thriving art scene, plenty of attractions, and a diverse food scene that's on the rise. Considering how the food scene continues to grow, you may wonder if there are any Michelin Star Restaurants in Dallas.
Although there are many award-winning restaurants in Dallas, none of them are Michelin Star restaurants. Actually, there aren't any Michelin Star restaurants in Texas at all. This may be surprising in such a large and populous state, but the Michelin Guide has only made its way to five U.S. locations in total, with two more guides added to the list by the end of 2023.
Even though there aren't Michelin Stars in Texas yet, Dallas may be worthy of a Michelin Guide in the future. Keep reading to find out which restaurants may be worthy of the prestigious Michelin rating if Michelin decides to add Dallas to the mix.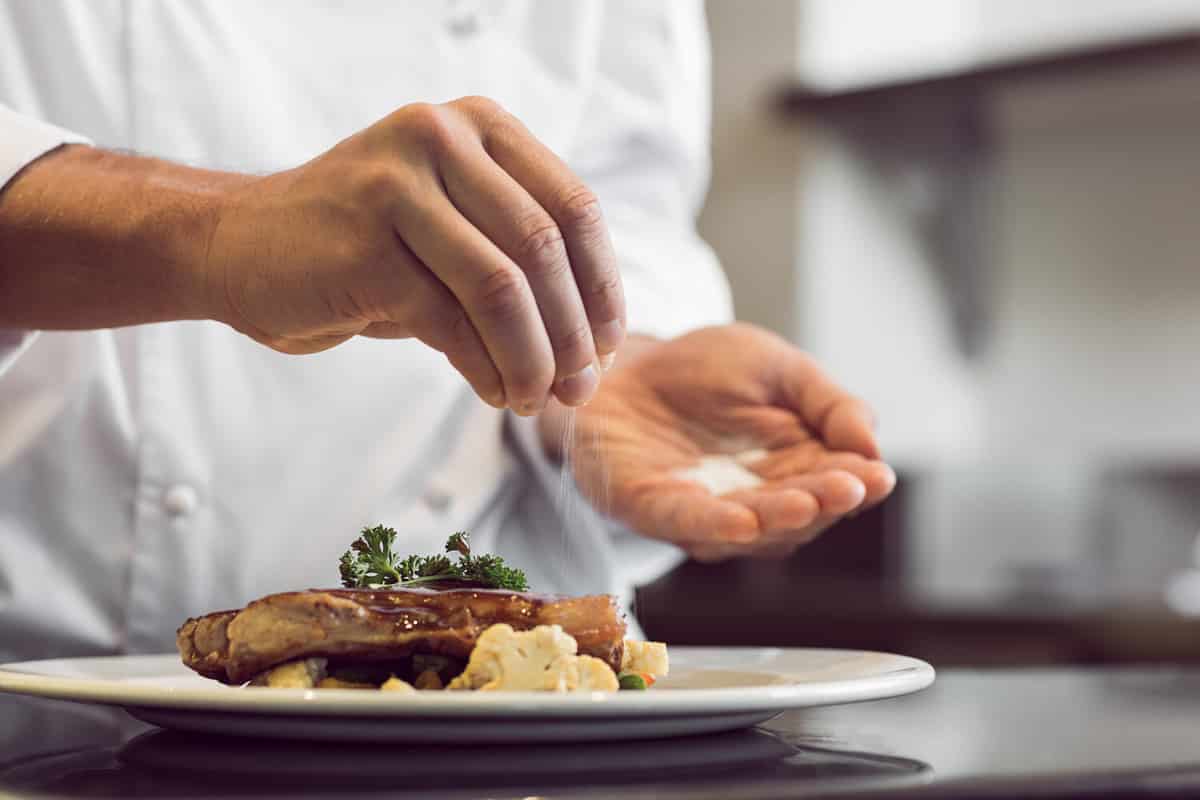 Michelin Worthy Restaurants in Dallas
Dallas is a large area with numerous casual and fine-dining restaurants. Although there isn't any specific price range for Michelin Starred restaurants, they have to meet specific criteria that can severely limit even some of the top restaurants across the country.
Michelin Star restaurants are decided by anonymous Michelin Inspectors who work full-time to evaluate restaurants worldwide. For these inspectors, there's a lot of ground to cover, especially when they're in the process of creating new guides.
Texas would be a great place for Michelin to rate, and there's a possibility that they could come to the Lone Star State in the future. If Dallas becomes of interest to Michelin, here are some of the restaurants that could be worthy of a star:
Knife
Monarch
The Mansion Restaurant
Perry's Steakhouse & Grille
The French Room
Carte Blanche
Fearing's Restaurant
Each luxury restaurant in Dallas offers a different atmosphere and overall dining experience. Let's examine why each restaurant might be worthy of a Michelin Star.
Knife
If you're looking for a Michelin-worthy restaurant in Dallas, Knife should be the first stop on your list. Created by award-winning Chef John Tesar, this restaurant provides guests with a unique steakhouse experience that combines classic and modern steakhouse entrees.
The name Chef John Tesar alone may be enough to convince you how excellent Knife really is. Tesar was a contestant on "Top Chef," and has been recognized by Anthony Bourdain, Food & Wine, and The New York Times, just to name a few. Chef John Tesar has also been nominated for the James Beard Award and Knife was selected as the "Best Steakhouse" in Dallas by D Magazine.
Not only does Knife serve the best locally sourced meats, but they also have an extensive wine list with over 300 wines to choose from. In addition to their perfectly cooked steaks, you'll find items on the menu such as the Pepper Crusted Tuna, Butter Poached Lobster, and the Rack of Lamb with mustard, garlic, and an herb crust.
Monarch
Created by Michelin Star Chef Danny Grant, Monarch is a modern, Italian restaurant with an elegant and whimsical atmosphere. Their menu includes a number of handmade pasta, steaks, pork chops, and fresh seafood.
With dazzling chandeliers and an incredible view of the city, every detail at Monarch makes the dining experience memorable. The centerpiece of the restaurant is the wood-fired hearth where guests can enjoy fresh oven-toasted prawns, vegetables, or charred octopus.
To start off with, you can also enjoy appetizers such as the Wood-fired Meatballs or the Market Vegetables Crudités and Whipped Hummus. For the main course, some of their signature dishes include the Wood-Grilled Whole Branzino with fennel confit, capers, and basil or the South Texas Antelope with buttered turnips and pickled greens.
The Mansion Restaurant
For over 30 years, The Mansion Restaurant has been one of the best fine-dining establishments in Dallas. From the elegant grand staircase to the quaint and romantic outdoor patio, the atmosphere of The Mastion Restaurant makes it perfect for a night out or a private celebration.
The cuisine at The Mansion Restaurant combines contemporary American dishes with a French twist. Each item is carefully crafted with bold flavors and fresh, local ingredients. They also offer an extensive wine list and won the Wine Spectator's 2022 Best of Award of Excellence.
You can visit The Mansion Restaurant for breakfast, brunch, lunch, or dinner any day of the week. When you visit for dinner, you may start off with distinguished appetizers such as the Artisanal Cheese Board, complete with almonds, marmalade, and raisin-walnut bread. Some of the main courses include the Roasted Colorado Lamb, the Seared Halibut, or the Japanese A5 Wagyu Striploin.
Fearing's Restaurant
The atmosphere of Fearing's Restaurant is quiet and unassuming, but what it lacks in vibrance, it makes up for with a bold, daring menu from an award-winning chef. The bold flavors at Fearing's Restaurant are created and inspired by James Beard Award winner Chef Dean Fearing.
The cuisine at Fearing's Restaurant combines classic American flavors with the signature flavors of the South. Esquire Magazine has named Fearing's Restaurant as the "Restaurant of the Year" and "Table of the Year." Zagat has recognized Fearing's Restaurant as the #1 Restaurant in Hotel Dining and Forbes, The Daily Meal, and Gayot have also featured Fearing's.
Chef Dean Fearing prefers to keep his menu simple and not overcomplicate it with unnecessary ingredients. Sweet and savory blends are his specialty. At Fearing's Restaurant, you'll enjoy items such as Dean's Tortilla Soup, Pan Seared Eastern Shore Sea Scallops, or the Mesquite Grilled Australian Lamb Loin with glazed carrots and huckleberry dark chocolate sauce.
Carte Blanche
The culinary journey of Casey and Amy La Rue inspired the fine dining experience at Carte Blanche. The wild game tasting menu available at Carte Blanche is a tribute to the local flavors of Texas, combined with a contemporary twist.
While an a-la-carte menu is available Tuesday through Thursday, you can choose from the six-course tasting menu or the Chef's Full Tour Menu any time you visit. When you choose one of the tasting menus, you get the full experience of the elegance and bold flavors of Carte Blanche. Each menu item celebrates local ingredients, fresh herbs, and vegetables grown on their offsite farm.
Carte Blanche has received the Forbes 5-Star Award as well as the AAA 5-Diamond Award and is the only restaurant in the state to hold both. The tasting menus include items such as the Texas Gulf Red Snapper with passionfruit and herbs, or the Foie Gras Mousse with strawberry, orange-fennel tuile, and a balsamic buttered croissant.
Perry's Steakhouse & Grille
In the Dallas Park District, you'll find Perry's upscale steakhouse. The first level of Perry's Steakhouse & Grille includes a luxurious island bar with private dining areas and a romantic fireplace. Climb the elegant staircase to get to the expansive dining area on the second floor with beautiful views of downtown Dallas.
The Park District location has received numerous awards and recognitions, including the Wine Spectator Award. Perry's Steakhouse & Grille has also been recognized as the Best Romantic Dinner and Top Steakhouse in Dallas.
Whether you choose the Ahi Tuna Tartare Tower or the Escargot, Perry's Steakhouse & Grille has a variety of delicious starters to begin your dining experience. They also offer entrees for their vegan guests such as the Vegan Skillet Chopped Steak or the Spaghetti Squash Primavera.
Finding the Top Restaurants in Dallas
Dallas, Texas is a great area to visit and has everything you need for a vacation destination. Whether you're a local to Texas or just passing through the area, you're likely wondering about some of the Michelin Star restaurants in Dallas.
Even though there aren't any Dallas restaurants that have a Michelin star, Michelin could always add a Dallas Michelin Guide in the coming years. If Michelin decides Dallas is worth visiting in the future, some of these restaurants just might make the list.
The image featured at the top of this post is ©f11photo/Shutterstock.com.