As the second largest city in Ohio, Cleveland is home to numerous upscale restaurants that offer an exceptional dining experience. In fact, the ever-growing food scene in Cleveland even made it to Travel + Leisure's top 10 list of Best Food Cities in the U.S. You might be wondering: what about Michelin Star Restaurants in Cleveland?
Surprisingly, there aren't any official Michelin Star Restaurants in Cleveland although there are some restaurants that may be worthy of a star. Michelin has yet to create a guide for Cleveland or Ohio, and currently only has guides for five U.S. locations.
Despite the small number of U.S. guides, there's always a possibility of Michelin adding a Cleveland Guide in the future. If you want to find out what restaurants in Cleveland may be worthy of a Michelin Star, keep reading.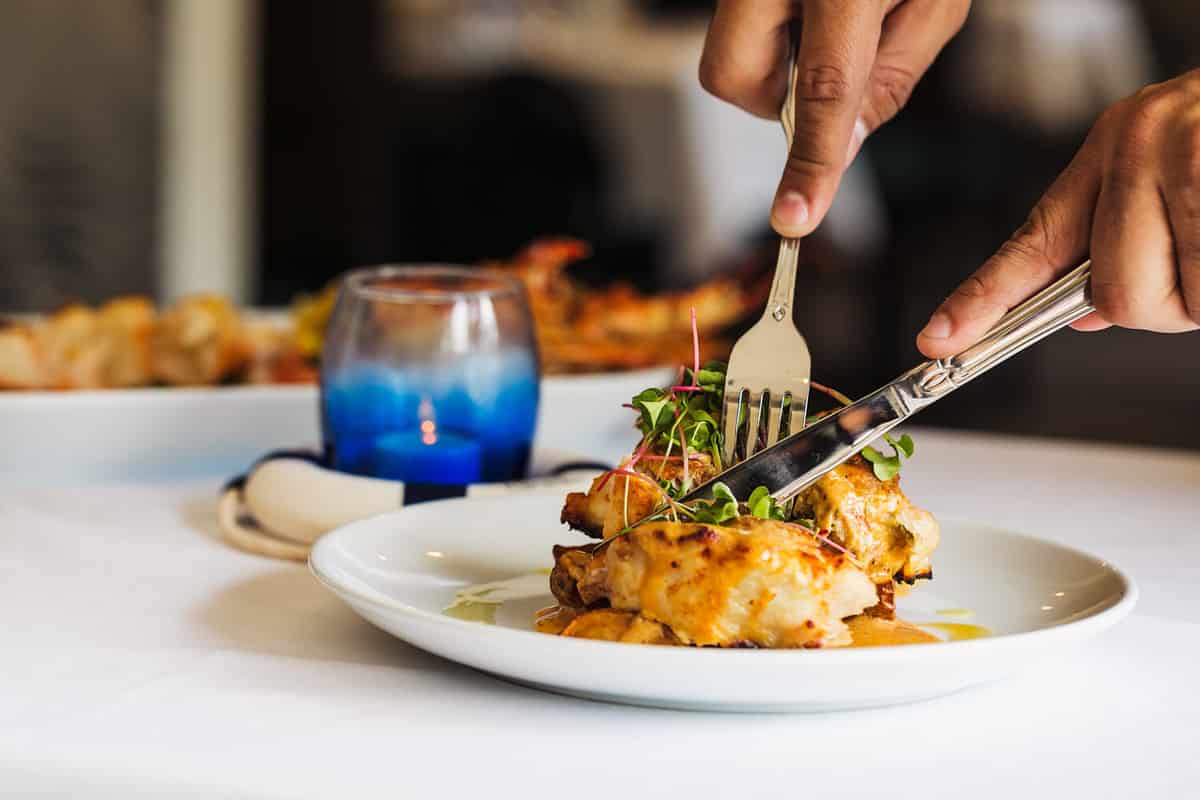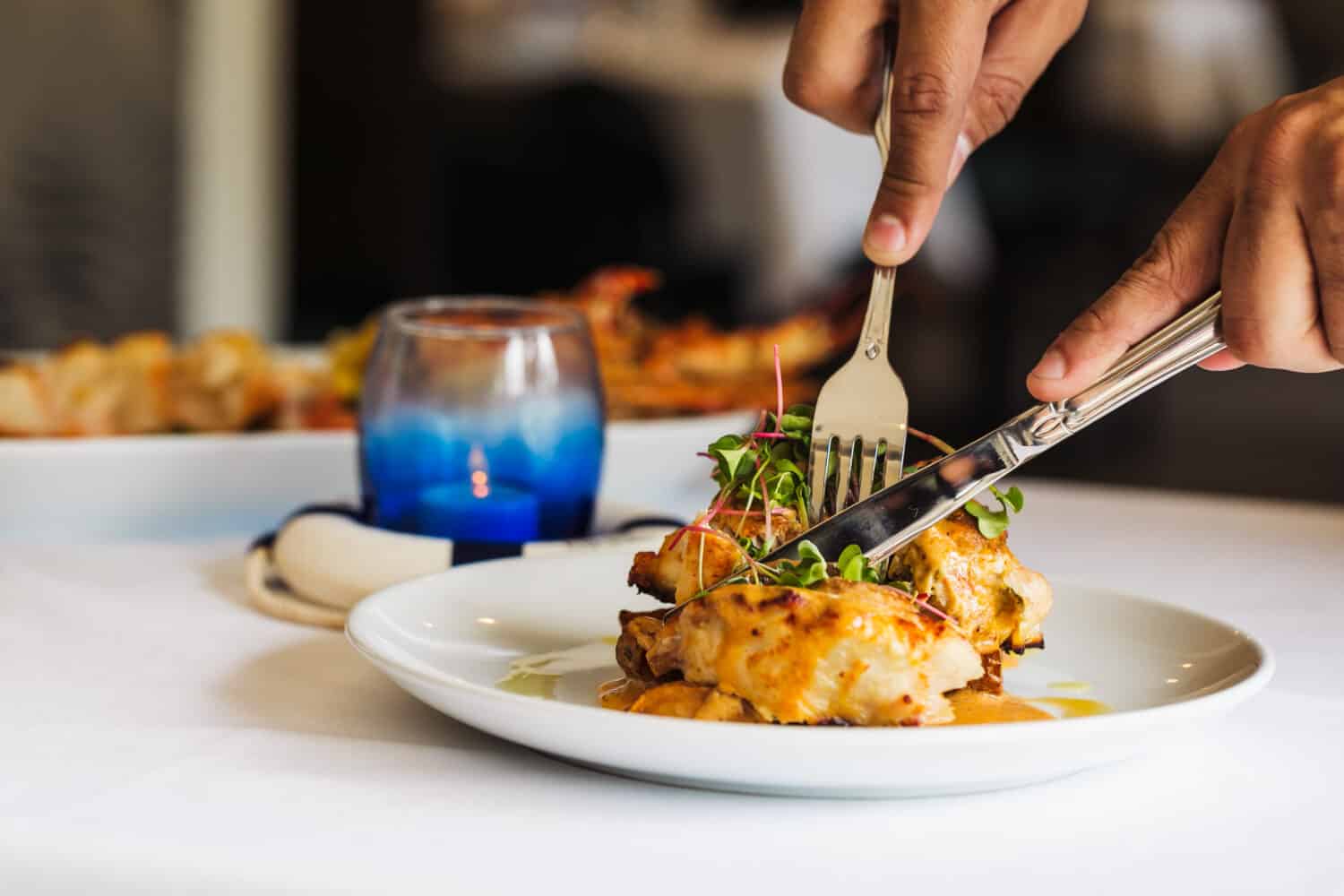 Michelin Worthy Restaurants in Cleveland
Anyone who's familiar with the massive pressure and competition in the restaurant industry knows how significant a Michelin Star is. The pressure is often so high that some restaurants or chefs have actually declined the opportunity to be rated for a Michelin Star or even "given back" stars that their restaurant earned.
On the other hand, there are many professional chefs who spend their entire careers trying to earn the prestigious Michelin rating. When a restaurant receives a Michelin Star rating, it can drastically change the course of a chef's career. Normally, people will come from all over the world to visit a Michelin Star restaurant. This is especially true of 3 Star Michelin Restaurants, although there are less than 150 restaurants in the world with 3 Michelin Stars.
Even though Cleveland doesn't have a Michelin Guide, Michelin may add an Ohio Guide at some point. If Michelin creates a guide for this state, here are some of the restaurants that may make the list:
Dante
Michaelangelo's Italian Restaurant & Wine Bar
Blue Point Grille
Pier W
Marble Room Steaks and Raw Bar
It's not always easy for restaurants to succeed, even in a busy city like Cleveland. Here's a little bit about why each restaurant on this list could be worthy of a Michelin Star.
Dante
This Modern American Restaurant is the creation of renowned Chef Dante Boccuzzi. Chef Dante has become well-known and recognized around the world. He's especially known for his work in New York City where his restaurant earned a Michelin Star. Opening Dante in Cleveland was one of the most significant milestones in his career.
Even though Dante serves modern American cuisine, the eclectic cuisine is inspired by international flavors. To get the full experience of this fast-paced yet luxurious restaurant, take a seat at the Chef's Table. From here, you can enjoy the phenomenal tasting menu. The Chef's Table seats up to 10 people and gives you a front-row seat to the the kitchen.
When you dine at Dante, you'll see dishes such as the Seared Hudson Valley Foie Gras with sweet chili roasted shiitake. If you're vegetarian, your meal will be just as exquisite with items such as the Warm Lemon Ricotta Crepes with English peas and shallots.
Michaelangelo's Italian Restaurant & Wine Bar
If you're in the mood for Italian food, you don't want to miss Michaelangelo's Italian Restaurant & Wine Bar. This elegant restaurant offers high-end Italian dishes you can enjoy in their comfortable and homey dining room.
Led by award-winning Chef Michael Annandono, this restaurant offers excellent service, food, and drinks for every guest. Chef Micheal Annandono was a James Beard Semifinalist. Zagat, Best Chefs America, Cleveland.com, and numerous other publications have also recognized his excellent work.
On Michaelangelo's dinner menu, you'll find classic, comforting Italian meals such as Gnocchi con Pesto with hazelnut pesto and Parmigiano Reggiano, or the Ravioli Di Manzo with beef ravioli, smoked prosciutto, and wild mushrooms. On top of the incredible dining experience, Michaelangelo's Italian Restaurant is also a popular place to order family-style meals to-go so you can enjoy home-cooked Italian food from the comfort of home.
Blue Point Grille
Blue Point Grille is the ultimate seafood destination in Cleveland. As soon as you walk into this high-end seafood restaurant, you get a full view of the city from the tall dining room windows. The Blue Point Grille has been recognized by Cleveland Magazine as the Best Seafood Restaurant and Cleveland's Most Popular Restaurant by Zagat.
Whether you choose a seat by the window with a view of the Cleveland skyline or a seat at the historic bar, expect the atmosphere to be welcoming and elegant. At Blue Point Grille, you'll enjoy fresh, local seafood and exceptional service as soon as you walk through the doors.
The Executive Chef, Brian Moses, started his culinary journey in Austin, Texas, and also worked in the prestigious Bouchon in Napa, California. His excellent work at Blue Point Grille is evident in each menu item. Some of the House Specialities at Blue Point Grille include the Ahi Tuna with cauliflower hummus, pickled carrot, and sesame vinaigrette. Alternatively, you can try the Maryland Crab Cakes with carrot salad, roasted potatoes, and honey mustard.
Pier W
Pier W is another excellent seafood restaurant in Cleveland that offers beautiful views, a relaxing atmosphere, and fresh, local seafood. This upscale restaurant has received the Diners' Choice Award from OpenTable, the Silver Spoon Award from Cleveland Magazine, the Award of Excellence from Wine Spectator, and recognition in the A-List Dining Guide of The Plain Dealer.
Since 1965, Pier W has been a favorite seafood restaurant for locals and tourists alike. They offer a variety of fresh seafood and meat as well as an extensive, award-winning wine list. To ensure their seafood is truly fresh, they source their fish, mussels, lobster, clams, scallops, and shrimp directly from the local fishermen.
The same philosophy applies to meat as they work directly with local, independent farmers to ensure their food is locally and ethically sourced. The extensive Pier W menu offers selections such as the Maine Lobster Pasta with rich lobster cream sauce, peas, and basil. Or if you're looking for a land-based meal, they have options like the Herb Crusted New Zealand Lamb with grilled asparagus and lamb gravy.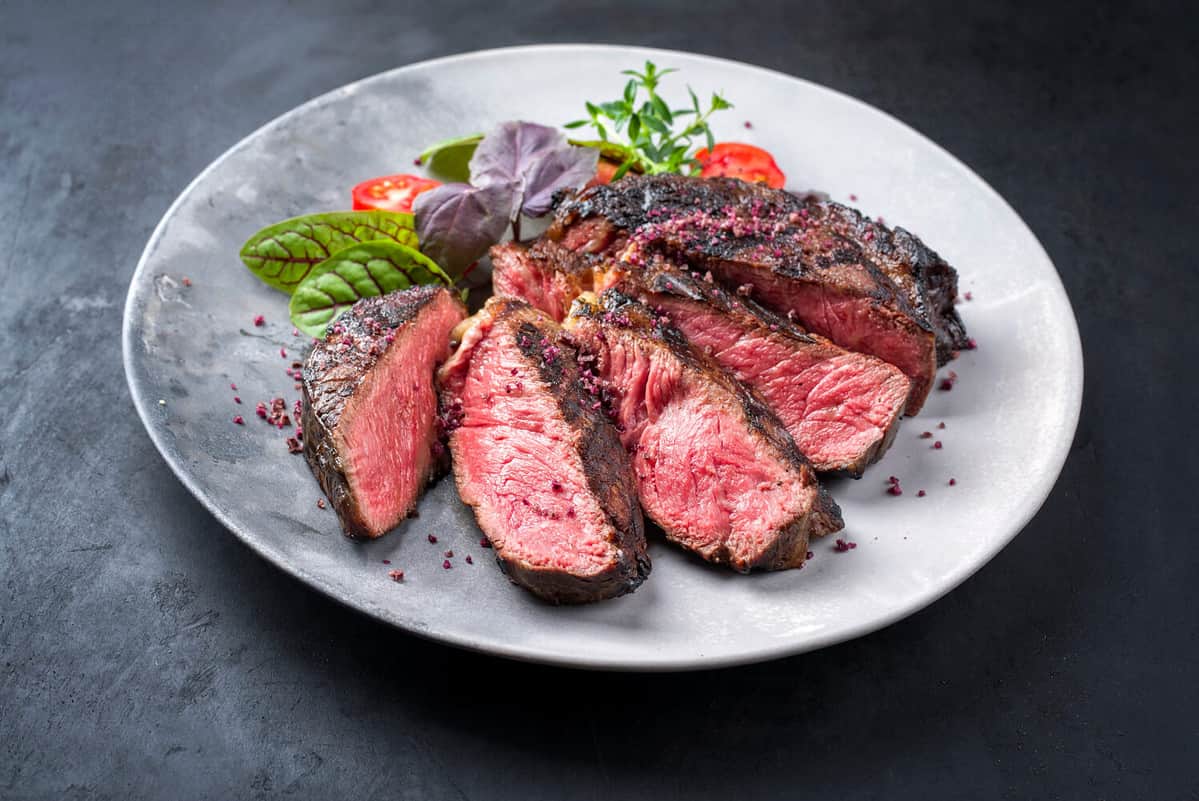 Marble Room Steak and Raw Bar
When you walk into the Marble Room, you'll immediately fall in love with the beauty and sheer elegance of the restaurant. From the marble walls to the dazzling chandeliers, the atmosphere is just the beginning of your exceptional dining experience.
The beauty of the Marble Room is as rich as the restaurant's history. What started as the Guardian Savings and Trust Bank in 1914 was transformed into the Marble Room Steak and Raw Bar in 2017. Many of the original parts of the bank have been restored and repurposed for the Marble Room.
The Marble Room is the perfect high-scale restaurant for a private dining experience, a special occasion, or a romantic night out. On their dinner menu, you'll find items such as the A5 Miyazaki Wagyu Strip Loin or the Rack of Lamb with eggplant caponata, grilled broccolini, marinated tomato, and a balsamic reduction. You may also choose to enjoy items from the Raw Bar. You can enjoy oysters and shrimp cocktails, or you can indulge in the classic caviar service.
Finding the Best Restaurants in Cleveland
Whether you're local to Ohio or just passing through Cleveland, you're likely interested in the best restaurants in the area. It might be a special occasion or you may just be looking for an enjoyable night out and exceptional cuisine.
Even though there are no Michelin Star Restaurants in Cleveland at this time, the restaurants on this list are definitely worth visiting. We hope to see some of these distinguished restaurants in a future Michelin Guide!
The image featured at the top of this post is ©f11photo/Shutterstock.com.