Located on the Ohio River, Cincinnati is a large city with a unique culture, nightlife, and architecture. Cincinnati is often known for its sports and music scene, but the food scene is starting to become more well-known as well. If you've visited the area, you may have wondered if there are any Michelin Star Restaurants in Cincinnati.
Despite the growing popularity of many restaurants in Cincinnati, there aren't currently any Michelin Star Restaurants. As prestigious as the star rating is, Michelin only rates restaurants in five different U.S. locations, but they plan on adding two more in 2023.
Only Michelin knows what the future holds for the Michelin Guide, but they have claimed they're always looking for new areas to visit. Keep reading to find out what Cincinnati restaurants could make the cut if Michelin created an Ohio or Cincinnati guide.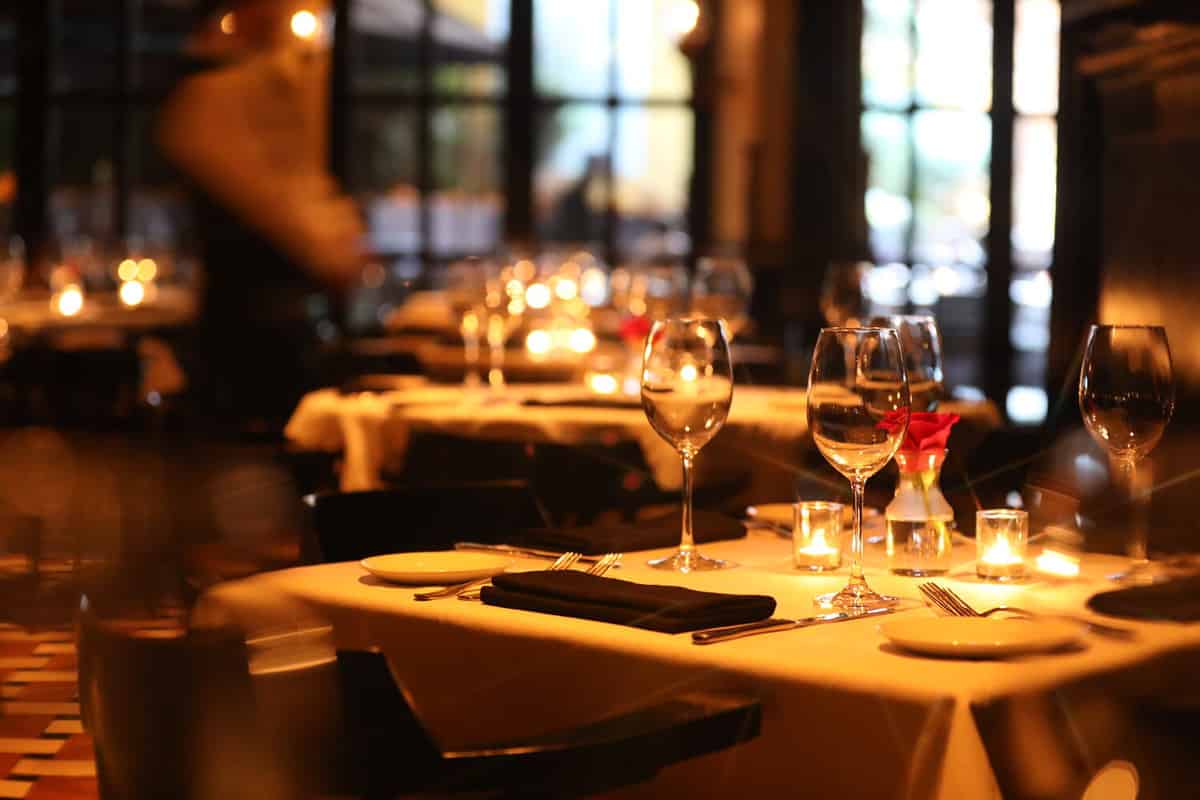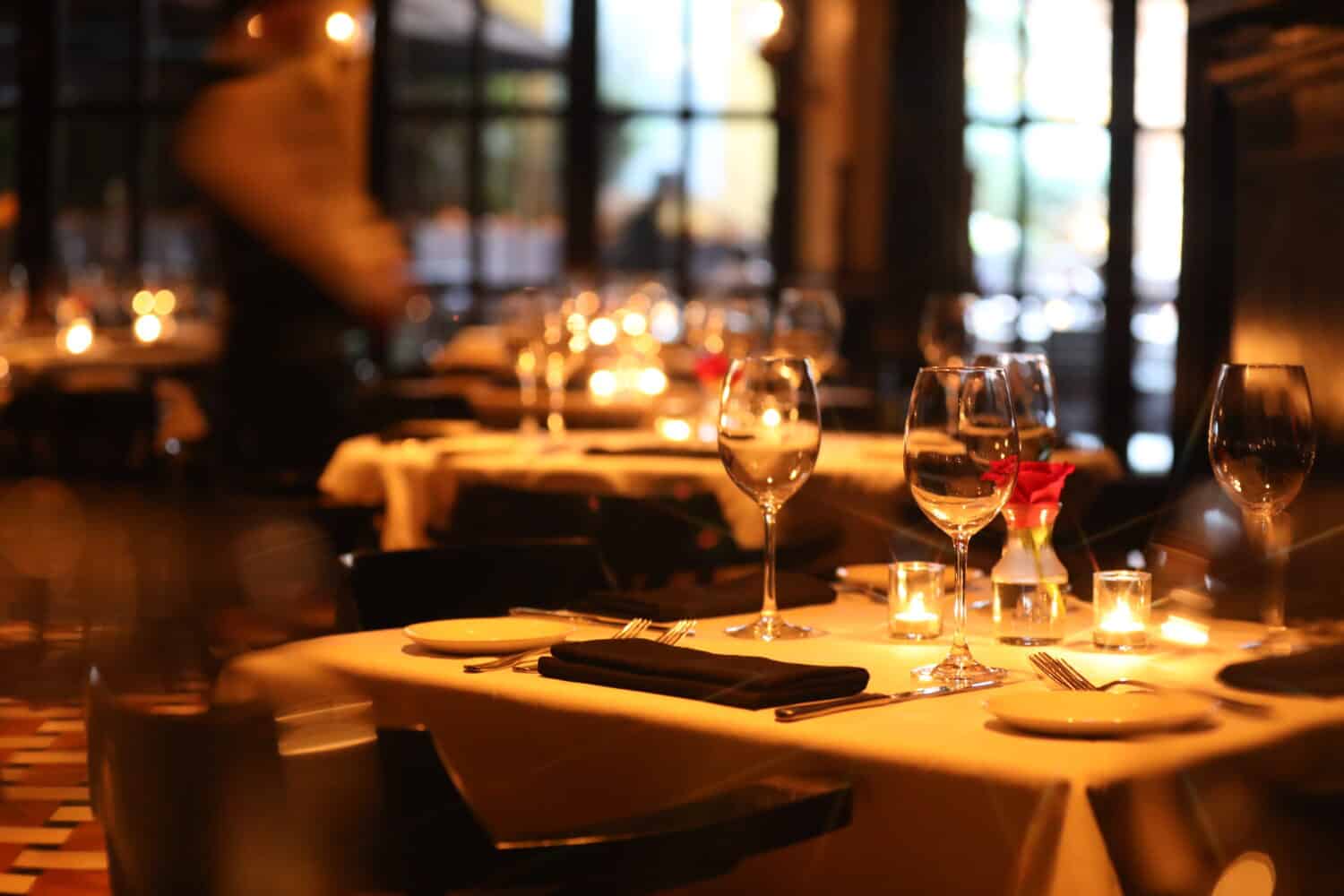 Restaurants in Cincinnati Worthy of a Michelin Star
Considering Cincinnati was named one of America's Next Great Food Cities by Food & Wine, there's a possibility that Michelin could create an Ohio Guide at some point. Not to mention there are other cities in the state, like Cleveland, that have some excellent restaurants as well.
When Michelin does decide to create a new guide, the anonymous Michelin Inspectors will visit any restaurants that may make the cut. These inspectors visit each potential restaurant multiple times to determine if they're worthy of the prestigious Michelin Star rating.
If Michelin did add a guide for Cincinnati or Ohio, here are some of the restaurants that may be Michelin-worthy:
Boca
Salazar Restaurant
Sotto
Red Feather Kitchen
Mita's Restaurant
Losanti
Even though they don't officially have a Michelin Star, these restaurants are worth visiting and could end up in a future Michelin Guide. Keep reading to find out more about what makes each restaurant unique.
Boca
Boca provides guests with a dining experience you won't find anywhere else. If you're looking for something elegant, luxurious, and different from what you're used to, visit Boca for a meal. When you search for restaurants with fine dining in Cincinnati, Boca is one of the first you'll hear about.
The staff at Boca uses timeless techniques to surprise, delight, and amaze each guest throughout the entire evening. Ever since the opening of Boca in 2001, they have helped set a standard of culinary excellence in Cincinnati. Chef and Owner David Falk inspires the menu items with his vast range of culinary experience.
From the beginning of your meal, you can choose from a wide selection of wine and cocktails to perfectly pair with your entrees. From creative plates such as the Beet Mezzaluna with goat cheese and hazelnut to French classics with a twist like the Seared Foie Gras with strawberry rhubarb compote and elderflower, you won't be disappointed no matter what you order.
Salazar Restaurant
When you walk into the Salazar Restaurant, the natural light and cozy atmosphere fill you with the warmth of the community. This restaurant is led by James Beard nominated Chef Jose Salazar and has a creative menu that changes with the seasons.
Both the cuisine and the atmosphere at Salazar Restaurant are meant to reflect the community in Cincinnati. They focus on fresh, farm-inspired flavors that are creative enough to delight any guest. At Salazar Restaurant, you can visit for dinner during the week or brunch on the weekend.
When enjoying the dinner menu, start off with grilled local bread, topped with bone marrow butter and Sicilian olive oil. You can also choose to nibble on the Fried Brussels Sprouts with pimenton and yuzu aioli. The seasonal entrees may include items like the Parisian Gnocchi with sweet corn or the Grilled Lamb Chops with garlic potatoes and shaved fennel.
Sotto
If you're looking for a more romantic, intimate dining spot, Sotto may be the right choice for you. Sotta provides a romantic, rustic atmosphere with a brick and wood interior and dim lighting.
This quaint hideaway restaurant excels at distinguished Italian cuisine. Start your meal off with one of the carefully curated wines from their vast selection or with a specialty cocktail such as the Amalfi with vodka, limoncello, citrus, mint, and ginger beer.
The menu at Sotta includes elegant yet traditional Italian cuisine. You might find items such as the Rigatoni con Pomodor with tomato, ricotta salata, and arugula, or the Wood-fired Quail with peperonata and fennel pollen.
Red Feather Kitchen
At Red Feather Kitchen, you'll experience fresh, farm-to-table dining with a contemporary American feel. Depending on where you sit, you can experience an intimate, romantic dinner, or a fun, vibrant atmosphere. No matter what your experience is, you'll enjoy some deliciously fresh cuisine.
Start the evening off with a glass of wine from their extensive list or you can celebrate with a glass of rosé. Red Feather Kitchen is the perfect place to book a private party or even enjoy a private event. Like many restaurants in the area, their menu often changes depending on what local ingredients are available each season, but they serve a variety of appetizers, soups, salads, and main plates year-round.
No matter what season you visit, each menu item is full of color, creativity, and bold flavors. You can experience appetizers such as the Tuna Poke with avocado, cucumber, mango, and pineapple or the Steamed Buns with pork belly, pickles, and cilantro. Your choices for a main course might include the Short Rib with spring vegetables and freshly grated cheese, or the delicious Shrimp & Grits with Tasso ham and poached eggs sprinkled with chives.
Mita's Restaurant
This stylish restaurant in Downtown Cincinnati is another creation by award-winning Chef Jose Salazar. Mita's Restaurant has been recognized by James Beard Foundation and Cincinnati Magazine as the Top Restaurant in Cincinnati.
Mita's Restaurant features unique and distinguished items inspired by Latin American and Spanish cuisine. You can also enjoy tapas and ceviche inspired by Chef Salazar. This restaurant was the second Cincinnati restaurant opened by Chef Salazar and he named it in honor of his grandmother.
Mita's Restaurant features a menu with creative dishes inspired by local farms and the atmosphere makes it a perfect place to enjoy a night out with family or friends. To start your meal off, you can enjoy one of the tapas which are a Spanish tradition that you share with the table. The menu also includes various cheeses and salt-cured meats such as the Manchego with cow, sheep, and goat's milk from Spain.
Losanti
As one of the top steakhouses in Cincinnati, Losanti offers a variety of steaks, pork chops, and pastas. Losanti has also been recognized by numerous publications, including Cincinnati Magazine where it made the list of Best Restaurants in Cincinnati.
This vibrant steakhouse is the perfect place for a private dining experience or event. The Library Room at Losanti is located next to the cocktail lounge and you can fit 30 guests in this semi-private, art-inspired room.
If you're looking for the best steak in Cincinnati, you can choose between cuts such as the Prime Filet Mignon, Prime Ribeye, and the Prime NY Strip. You'll find each steak is perfectly cut and charred to perfection. Despite the steakhouse title, there are many other delicious options on the menu at Losanti. You can also enjoy classics such as the Chicken Marsala with roasted mushrooms, gravy, and marsala wine. Or you can choose a delicious pasta such as the Gnocchi Al Forno with truffle, pancetta, and sage.
Best Restaurants in Cincinnati's Growing Food Scene
It's no wonder Cincinnati has been recognized as one of the up-and-coming food cities in America. There are numerous Michelin-worthy restaurants in the area and there are bound to be more in the future.
Cincinnati has so much to offer locals and tourists, especially with its unique and creative food scene. If you're a local in Cincinnati or are visiting the area, check out some of these luxurious restaurants for your next night out.