New Orleans is the type of one-of-a-kind city you have to visit at least once in your life. There's no other place that can compare to the vibrant nightlife, music, and unique cuisine of Nola. Considering how eclectic and creative the food scene in the Big Easy is, you might have wondered what Michelin Star Restaurants in New Orleans are worth visiting.
Despite the incredible food scene and award-winning cuisine that exists in many New Orleans restaurants, this city doesn't actually have any official Michelin Star Restaurants. Michelin has yet to rate any cities in Louisiana, and there are only five U.S. Michelin Guides at this point.
Considering how many fun, vibrant, and delicious restaurants there are in New Orleans, it would be no surprise if Michelin added a New Orleans Guide in the future. Keep reading to find out which New Orleans restaurants could make the list.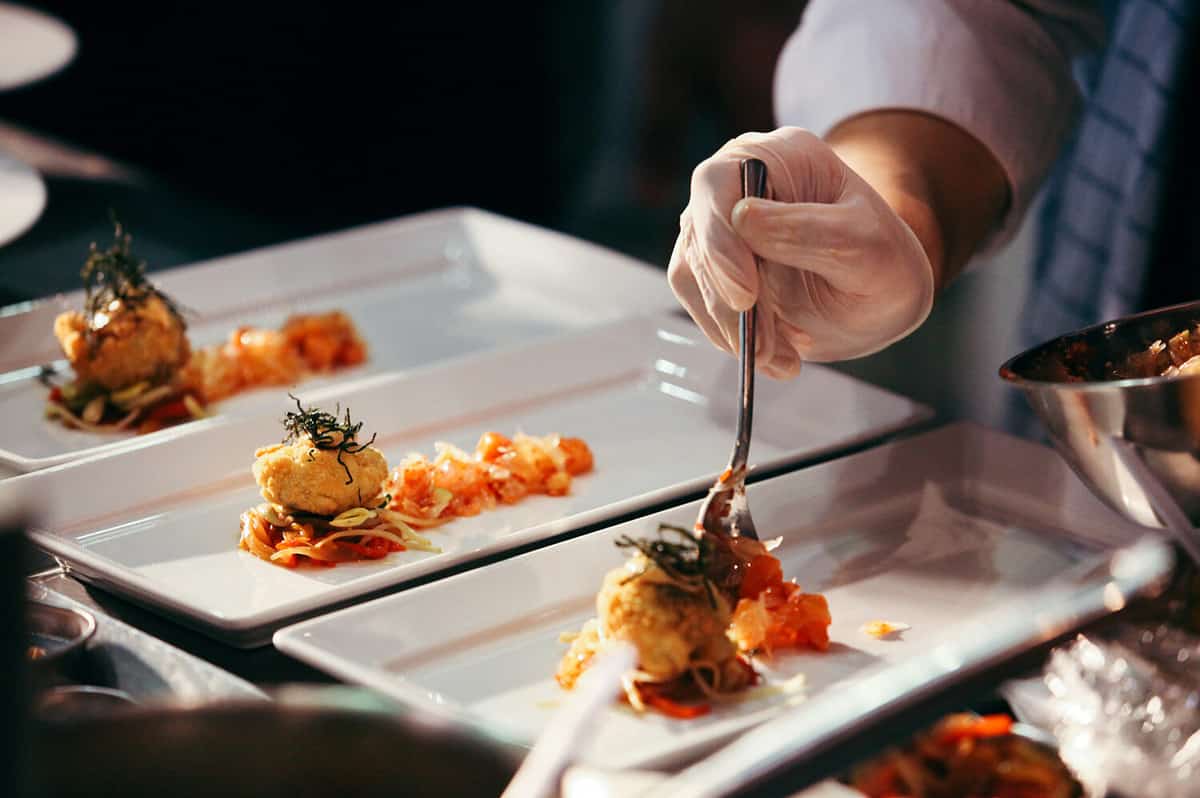 Michelin Star Restaurants in New Orleans
The Michelin Guide has been considered a prestigious and trustworthy rating system for restaurants for many years. Although the U.S. Michelin Guide isn't as popular as the Michelin Guide in other countries, chefs across America have still spent their entire careers seeking recognition from Michelin.
Currently, there are only five locations in the United States with Michelin Guides, but they've added quite a few over the past couple of years. Michelin is even working on adding two new U.S. guides to the list by the end of 2023.
Despite the award-winning restaurants in the city and its creative food scene, Michelin has yet to make its way to New Orleans. If Michelin did add a guide for New Orleans, here are some of the restaurants that could make the list:
August
Herbsaint
Bayona
Commanders Palace
R'evolution
GW Fins
Let's identify what makes each of the restaurants unique and what kind of delicious food you might find there.
August
When you mention fine dining and luxury experiences in New Orleans, August is often the first restaurant to come to mind. Bringing the luxury, elegance, and unique flavors of Nola to the fine dining experience, August is a contemporary Creole restaurant in the heart of New Orleans.
The menu focuses on dishes and ingredients that represent the creative and unique flavors of Louisiana. Like many of the most beautiful buildings in New Orleans, August is located within a historic French-Creole building and the atmosphere includes elegant architecture and daring details.
The inspiration for the menu items at August comes from Executive Chef Corey Thomas who has studied cuisine all around the world. You can get the full experience of August with the Chef's Tasting Menu. It includes an array of dishes, including items like the Roasted Eggplant Agnolini, the Yellow Edge Grouper, or the Roasted Lamb Loin.
Herbsaint
Herbsaint Bar and Restaurant is one of the top restaurants in New Orleans. Located on the historic St. Charles Avenue, Chef Tyler Spreen oversees the kitchen and menu, offering guests a combination of French, Southern, and Italian cuisine with fresh, seasonal ingredients.
The Times-Picayune has consistently featured Herbsaint as one of New Orlean's 10 Best Restaurants ever since it opened in 2003 . They've also been recognized as one of the "Best Restaurants in America" by Eater National and one of the "Top 50 Restaurants in America" by Gourmet Magazine.
Some of the signature items on the Herbsaint menu include the Louisiana Shrimp and Fish Ceviche and the Louisiana Jump Shrimp with sausage, tomato, and sauce verte. They also offer main courses such as the Grilled Credo Farms Chicken with baby lima beans and artichokes. You don't want to miss out on dessert when dining at Herbsaint, especially with choices such as the Banana Brown Butter Tart or the Fried Blueberry Hand Pies.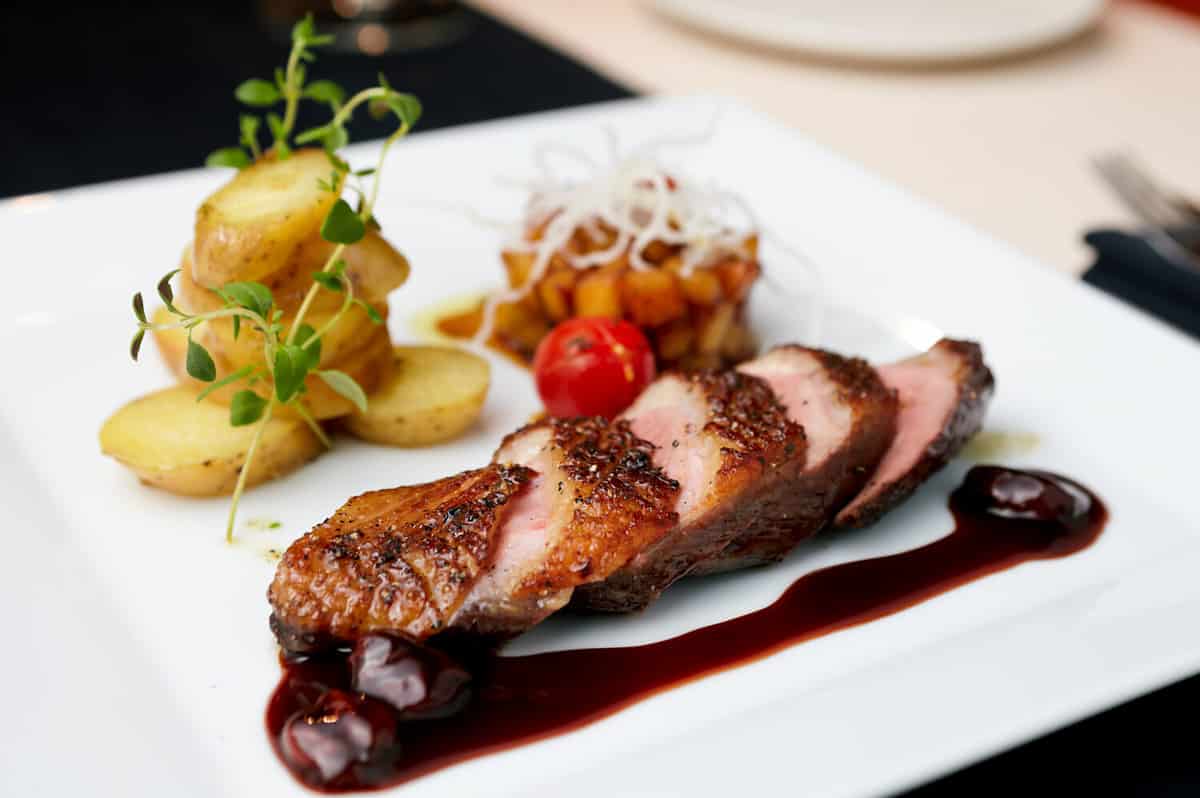 Bayona
Regina Keever and Chef Susan Spicer opened Bayona in 1990, and since then it has continued to be one of the most well-loved restaurants in the French Quarter. While the atmosphere at Bayona is cozy and comfortable, each menu item is perfectly prepared and made with fresh, local ingredients.
The award-winning food and extensive wine list at Bayona has gained recognition from publications across the world. Each menu item offers a unique and creative take on Louisiana cuisine. Their internationally-inspired menu includes traditional items with a twist based on influences across the world.
The menu at Bayona changes with the seasons, but you can expect dishes like the Eggplant Caviar with feta and herbed croutons or the Veal Sweetbreads with sherry mustard butter to start. Some of the main courses include the Duck a L'orange with sautéed greens and sweet potato purée or the Mississippi Rabbit with smothered greens and creole mustard sauce.
Commanders Palace
You can't create a list of fine dining restaurants in New Orleans without mentioning the famous Commander's Palace. This well-known Creole restaurant offers both fun and elegance in a whimsical setting. Commanders Palace opened in 1893 and since then, it has won seven James Beard Awards for its excellent cuisine.
Commanders Palace has gained recognition in numerous publications over the years such as being named "The South's Best Restaurant" by Southern Living and making the list of "The 40 Most Important Restaurants" by Food and Wine. The kitchen staff at Commanders Palace is currently led by Executive Chef Meg Bickford. Born and raised in New Orleans, Chef Meg is more than familiar with the local flavors of Louisiana.
The menu at Commanders Palace is comprised of items that merge modern New Orleans flavors with classic Louisiana flavors. You'll find items such as Roasted Bone Marrow and Peaches with spicy arugula and Alabama peach confiture. For your main course, you can choose items such as the Louisiana Heirloom Pepper Shrimp Curry with okra, heirloom peppers, and eggplant.
R'evolution
Located in the French Quarter of New Orleans, R'evolution is a testament to the rich history of Louisana and all of the unique flavors found in New Orleans. R'evolution offers modern interpretations of classic Cajun and Creole cuisine in a relaxing and luxurious setting.
In addition to its diverse menu of traditional Cajun and Creole-inspired cuisine, you can also visit the R'evolution Bar where you'll find classic drinks inspired by pre-prohibition cocktails. R'evolution has also built a world-class wine cellar with over 10,000 bottles of wine from across the globe.
Their dinner menu includes classics such as Louisiana Seafood Gumbo with scallion rice. You can also choose other entrees such as the Pan Roasted Squab with foie gras and charred onions or the Rack of Venison with a coffee chili rub.
GW Fins
Some of the best seafood in New Orleans can be found at GW Fins, an upscale and creative seafood restaurant in the French Quarter. Owned by New Orleans local Gary Wollerman and his family, GW Fins has remained one of the highest-rated restaurants in the city since it opened in 2001.
Seafood in New Orleans doesn't get any fresher than the daily catch at GW Fins. The staff prints a new menu each day to reflect the freshest catches. Each chef is also a master butcher and is capable of using every aspect of the fish to create a delectable meal.
The menu at GW Fins changes daily, but you may find some items such as Snapper Ceviche with sweet potato chips and habanero sorbet or the Bluefin Tuna Toro Poke with crispy plantains, cucumber, and radish.
Restaurants You Don't Want to Miss in New Orleans
Whether you're local to Louisiana or passing through New Orleans on vacation, it's the kind of city you don't want to miss. Not only is New Orleans home to numerous music festivals and renowned events like Mardi Gras, but it also has a number of fantastic restaurants.
There aren't currently any Michelin Star Restaurants in New Orleans because there isn't a Michelin Guide for New Orleans or Louisiana. However, there is always the possibility of a New Orleans Guide being added in the future. If Michelin decides to rate any restaurants in Louisiana, some of the top restaurants in this city are sure to make the list.
The image featured at the top of this post is ©Sean Pavone/Shutterstock.com.