Jacksonville, Florida is a city like no other. With its warm weather and sparkling beaches, Jacksonville is the perfect vacation destination while still having the charm of a southern town. Whether you're local to Florida or visiting Jacksonville on vacation, finding the best restaurants in the area is likely on your list. Some of the best restaurants in Florida were honored in 2022 when the Michelin Star came to the Sunshine State. You may wonder if any Michelin Star Restaurants in Jacksonville ended up on the list.
Even though there is now a Michelin Guide for Florida, Michelin has only added restaurants in Tampa, Orlando, and Miami to the guide so far. This means there aren't any official Michelin Star restaurants in Jacksonville. However, there are some highly-esteemed restaurants in the area that could make the cut in the future. Aside from Florida, there are only four other U.S. locations with a Michelin Guide and Michelin plans to add two more by the end of 2023.
Even though Michelin hasn't rated any restaurants in Jacksonville, their growing restaurant scene may catch the attention of Michelin at some point. Keep reading to find out which restaurants in Jacksonville could be worthy of the Michelin Star.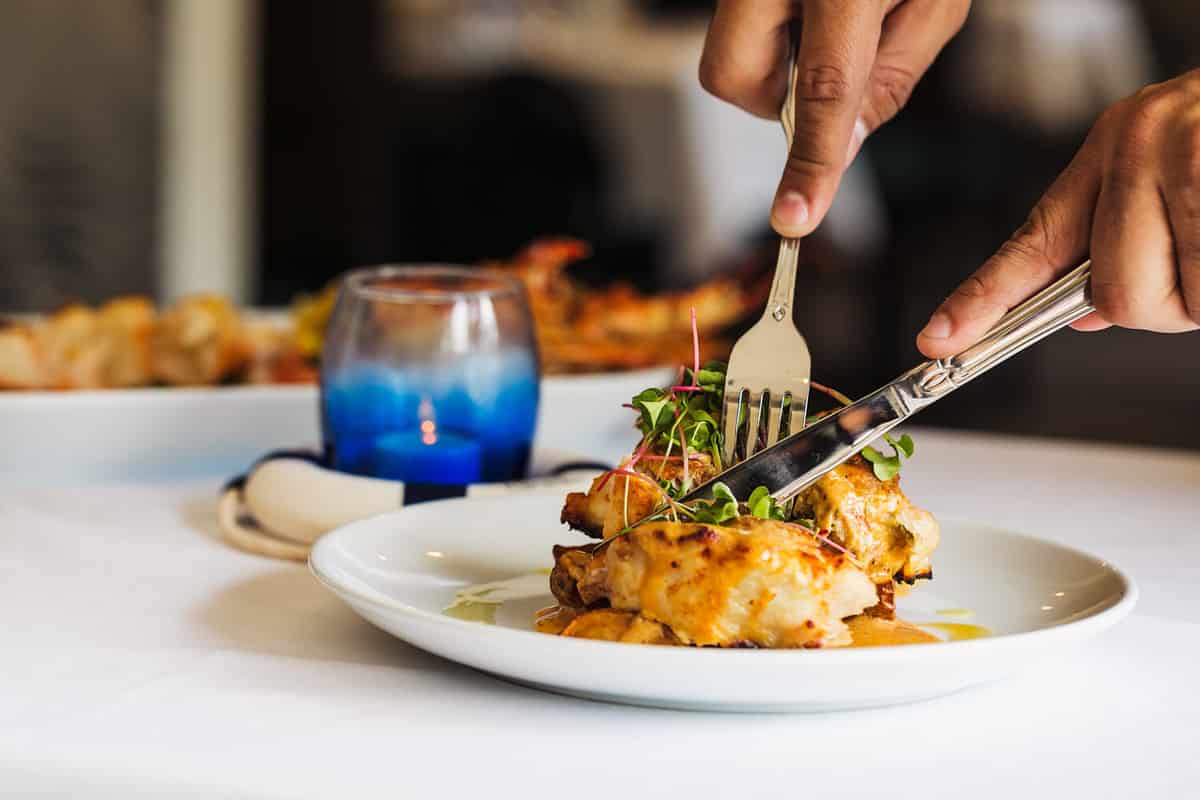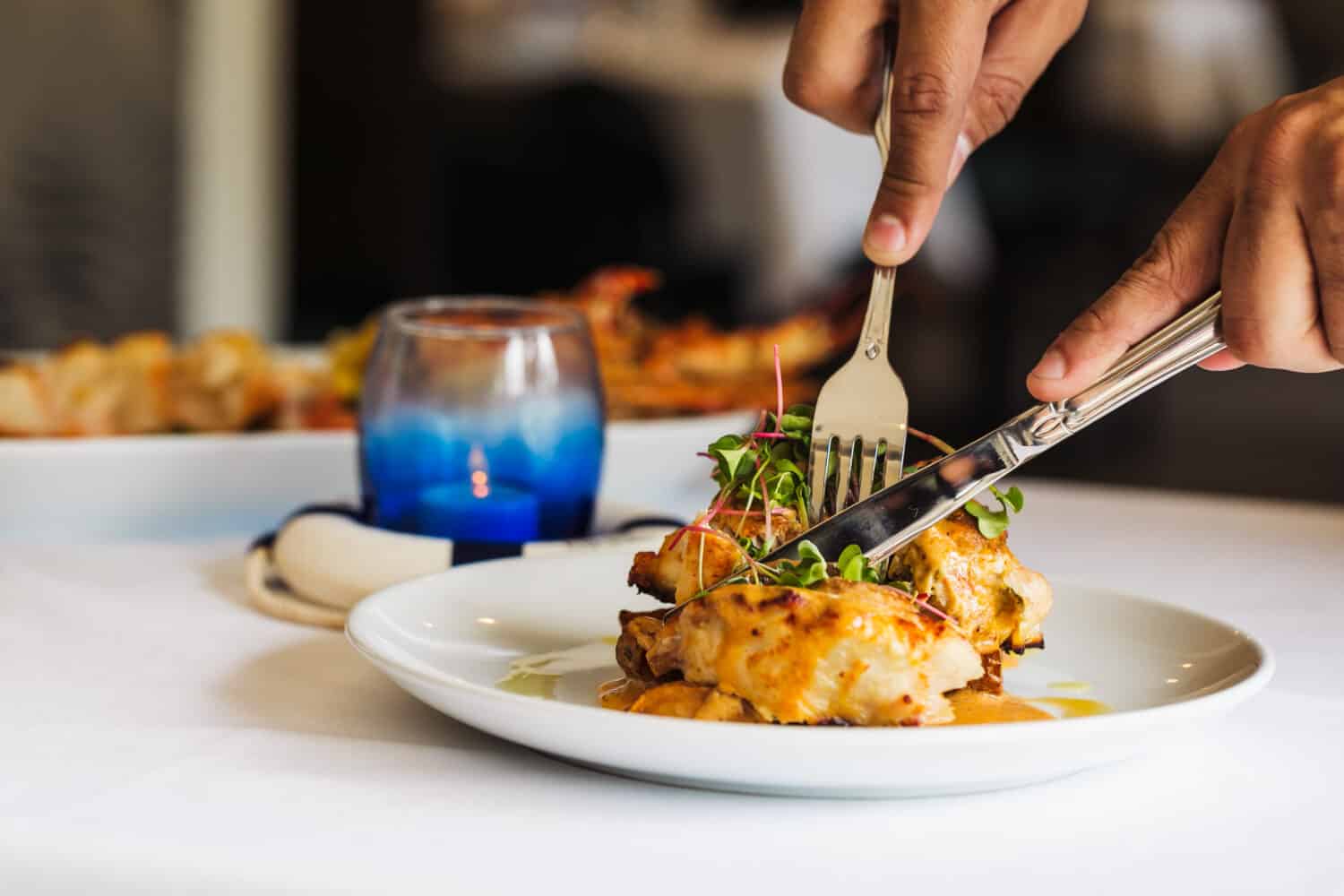 Michelin Worthy Restaurants in Jacksonville
While there is a Michelin Guide in Florida, Jacksonville didn't make the list. In fact, Miami steals the show in the Florida Guide. Out of the 19 Michelin Starred restaurants in Florida, 11 of them are in Miami. There also aren't any 3 Star Michelin Restaurants in the Sunshine State yet and only one of the 19 restaurants has 2 Stars.
If you're looking for delicious, but affordable options in the state of Florida, there are 32 restaurants that have received the Bib Gourmand rating. Although it's not the same honor as receiving a star, the Bib Gourmand Award is a way to recognize restaurants with the best value for the money. While there isn't technically a specific price range necessary for a restaurant to gain a star, moderately priced restaurants are more likely to receive the Bib Gourmand Award.
Since Michelin already has a guide in Florida, they could consider some of the restaurants in Jacksonville in the future. If Michelin decided to add Jacksonville to the guide, here are the restaurants that could make the cut:
Restaurant Orsay
Matthew's Restaurant
Marker 32
French Pantry
Rue Saint Mark
There are many restaurants all over the country that Michelin could review in the future. This is especially true in a state like Florida that already has a guide. Keep reading to find out more about each restaurant and what makes them unique.
Restaurant Orsay
As soon as you walk in the doors of Restaurant Orsay, you know it will be a unique experience. Restaurant Orsay is a French restaurant with a Southern influence. When you dine at this restaurant, you'll experience a warm, friendly atmosphere with excellent service and top-notch cuisine.
Located on Park Street in the heart of Jacksonville, they pride themselves on offering luxurious and elegant dining without pretense. Several publications have recognized Restaurant Orsay as one of the best restaurants in Jacksonville.
The menu at Restaurant Orsay includes a raw bar, delicious house-made charcuterie as well as fromage and cured meats. To start off your meal, you can choose from items like the Sauteed Calamari with fresh tomatoes, basil, and olives or the Tomato Tartar with red onions, capers, and a toasted baguette. Some of their signature main dishes include the Eden Farms Berkshire Pork Chop with white wine and apple-braised cabbage or the Prince Edward Island Mussels Frites cooked with garlic, white wine, and fresh herbs.
Matthew's Restaurant
For 25 years, Matthew's Restaurant has set the standard for fine dining in the Jacksonville area. Led by Executive Chef Matthew Medure, they offer impeccable service, exquisite French and Mediterranean cuisine, and an award-winning wine selection.
Matthew's Restaurant has received recognition on numerous levels. They have received the AAA Four Diamond Award since 1999, and they've also been featured in TripAdvisor, Florida Trend, Wedding Wire, and Wine Spectator.
If you're looking for the full experience, you can make a reservation to enjoy the Chef's Adventure Tasting Menu. This 6-course culinary adventure is the best way to enjoy all that Matthew's Restaurant has to offer. You can choose the tasting menu with or without the wine pairing, but since they've held the Wine Spectator Award consecutively for over 20 years, each dish is enhanced when paired with the perfect glass of wine.
Their menu includes items such as the Tuscan Lamb Tortellini with pickle beets, pearl onion, and feta. You don't want to miss their incredibly elegant desserts either, such as the Glazed Chocolate Torte or the Yuzu Meringue Tart.
Marker 32
As a family-owned restaurant for over 30 years, Marker 32 has become a significant part of the Jacksonville community. Owner and Chef Ben Groshell studied at the Culinary Institute of America in New York and has been named one of the best chefs in America. As a Jacksonville native, Chef Ben grew up fishing and crabbing right on the water where his elegant restaurant now sits.
Marker 32 is a getaway from the bustle of everyday life. This restaurant is a favorite for locals and those passing through Jacksonville. Reservations are recommended or you can choose a private dining experience for a party or private event in the area.
Some of the Coastal Classics on the menu include the Blue Crab Cakes with caper dill sauce and lemony dressed greens or the Fried Shrimp with truffle arugula, caper dill, and tartar sauce. They also serve entrees such as the Seared New Bedford Scallops with collard greens and creamy grits or the Wood Grilled Salmon with jasmine rice and sautéed squash. Their menu combines the best seafood classics with a Southern twist.
The French Pantry
What started as a dream to open a commercial baking business turned into one of the most well-loved lunch spots in Jacksonville. Back in 1995, Tim and Barbara Felver, who worked alongside Chef Wolfgang Puck and Pastry Chef Mary Bergin back in California, moved across the country to fulfill their dream. Serving lunch at The French Pantry started as a side project but when it became one of the most popular lunch spots in the area, the sandwiches became a staple on the menu.
John Valentino, CEO of Legacy Restaurant Group, now owns The French Pantry. However, the menu has remained the same and the original owners are still involved in the culinary process.
The menu includes delicious sandwiches, salads, and bruschettas. You can choose from items such as the Portobello Panini with spinach, Boursin cheese, and balsamic vinaigrette or the Chicken Mozzarella Bruschetta with fresh mozzarella and pesto.
Rue Saint Marc
Whether you're looking for a distinguished French meal or an expertly crafted cocktail, Rue Saint Marc combines a vibrant and inviting atmosphere with creative cuisine. This restaurant has been in Atlanta Magazine, Jacksonville.com, Restaurant Hospitality, and Kev's Best.
Located in the quaint San Marco area in Jacksonville, Rue Saint Marc provides guests with excellent service and an ingredient-driven menu. Each menu item focuses on the quality of the individual ingredients whether it's an entree or a craft cocktail.
The entire experience at Rue Saint Marc is inspired by owners Chef Scott Alters and Beverage Director Gabriella Alters. Rue Saint Marc offers fresh ingredients sourced from local farmers and serves meals handcrafted with care. When you book a reservation at Rue Saint Marc, you'll experience the 5-course Chef's Tasting Menu. You can also enjoy a 2-course tasting menu on the weekends.
No matter when you choose to visit, you may enjoy items such as the Mayport Shrimp with avocado and tapioca crisp or the Duck Leg Confit with polenta, caramelized shallot, and roasted duck gravy.
The Most Elegant Restaurants in Jacksonville
There are many reasons to visit Jacksonville, Florida and the blossoming restaurant scene is definitely one of them. Although there are currently no Michelin Star Restaurants in Jacksonville, there is a Michelin Guide for the state of Florida.
If enough of the restaurants in Jacksonville are recommended to Michelin, they may even consider them for their next review. The most distinguished restaurants in Jacksonville offer exceptional service, unique cuisine, and a welcoming atmosphere. Hopefully, restaurants like these in Jacksonville will grab the attention of Michelin in the future.
The image featured at the top of this post is ©Sean Pavone/Shutterstock.com.