In the world of food, there are a few major awards that can really set a restaurant apart from its peers. These awards include the Michelin Star Guide, the James Beard Awards, Zagat, and the Bib Gourmand Award, also through Michelin. In Milwaukee, Wisconsin, there are no Michelin Stars, because Michelin Guide only covers very specific states within the U.S. While the guide is expanding, as we've discussed, it isn't. by any means, the only award that holds weight within the culinary community. Milwaukee is home to some truly great restaurants, in January of 2023, there were three major restaurants in the city that were up for a James Beard Award.
The James Beard Award, which will be mentioned several times on this list, was named for an icon in the culinary community by the name of, you guessed it, James Beard. Referred to as the "Dean of American cookery" (New York Times) Beard was a cookbook author, food program host, and generally a pioneer in the world of American cuisine. Beard grew up in Portland, Oregon, a place that Michelin doesn't actually cover in terms of ratings. His cooking school was started In 1955, where he trained a whole generation of chefs (via James Beard).
The award is centered around a chef's skill and unique cuisine creativity. It also looks at the leadership of a restaurant, its values, inclusivity, diversity, and ethics within the food community. A committee of journalists, food experts, and past James Beard Award winners vote on semifinalists before a smaller committee decides on the finalists (via Eater). Let's take a look at some of the comparable to Michelin Star restaurants in Milwaukee, Wisconsin.
Lupi & Iris
777 N Van Buren St., Milwaukee, WI 53202
Lupi & Iris was a semifinalist for the Best New Restaurant category in the 2023 James Beard Awards. It is co-owned by James Beard Award Winner, Chef Adam Siegel, and Michael DeMichele, a well-known member of the real estate and architectural community. The resulting restaurant is sleek, hospitable, and delicious. The idea behind the restaurant is a celebration of family, the act of gathering to share a meal and enjoy time together. Named for both owners' respective grandparents, the menu is focused on the trademark recipes of both French and Italian Riveria-style cooking. Lupi & Iris is open for breakfast, brunch, lunch, and dinner. They also have a prix fixe menu that guests can partake in to get the full, and beautiful culinary experience offered by Siegel and his team.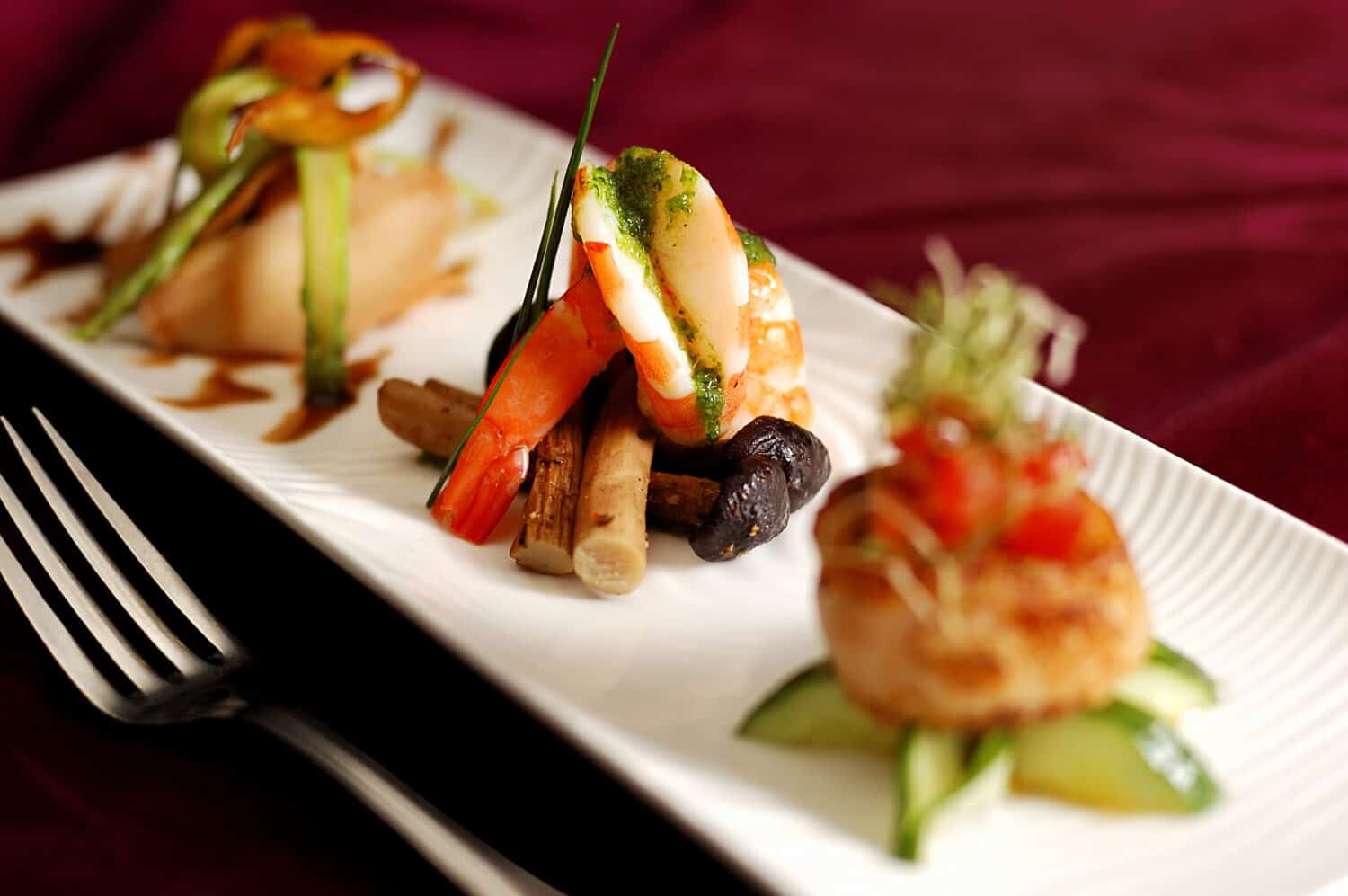 Using the freshest seasonal ingredients, the menu changes quite often, but currently, it features options such as "silk handkerchief" pasta squares with sea scallops, American Red Snapper in a herb puree, and nectarines with ricotta cheesecake, and chantilly cream. Outside of their seasonal coursing, there are wonderful options for appetizers, soups, and pasta. Check out their entree section for sites like grilled swordfish steak in romesco sauce, and the lime-olive oil cake from the dessert section, which comes with lime cream, strawberry lime coulis, strawberries, ice cream, and a coconut lime streusel. Yum!
DanDan
360 East Erie Street, Milwaukee, WI 53202
DanDan is a collaboration between chefs Dan Jacobs, and Dan Van Rite. DanDan is considered a "modern Chinese-American restaurant," and first opened its doors in July of 2016. Their menu includes dim sum, rice & noodle dishes, dumplings, and a 3-course house specialties section. But this isn't your classic Chinese food – everything comes with a twist. Take the short rib and fois grois potstickers, or the sesame chicken bao with tahini lemon mayo. Their specials feature Peking duck breast, wonton soup, and duck leg chow fun with handmade rice noodles. This trio of dishes combines for $85 total. Eat drink, and be merry with their wide variety of alcohol, wine, sake, and draught beers to pair with your food. And DanDan isn't the only creation by these collaborative Chefs. For another comparable to Michelin Star restaurant in Milwaukee, simply keep on reading.
EsterEv
360 East Erie Street, Milwaukee, WI 53202
Opened only a short time after DanDan, EsterEv is Jacobs' and Van Rite's second restaurant in Milwaukee. And if the address looks familiar, it's because this fine dining concept restaurant is housed within their first restaurant DanDan. Both Chefs of EsterEv were up for the Best Chef category in the 2023 James Beard Awards. This is another restaurant named for family members, in this case, the duo's respective grandmothers, Ester, and Evelyn.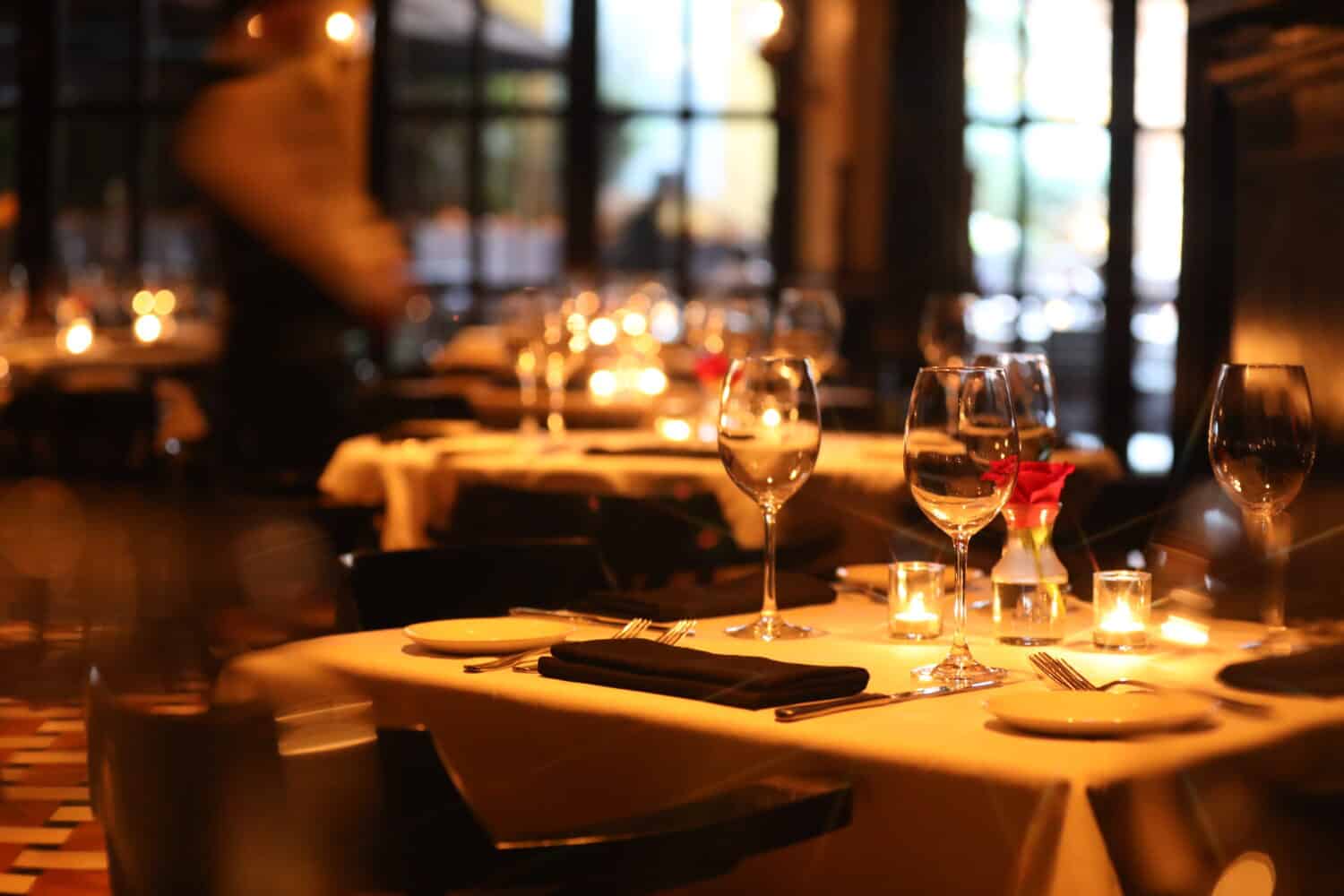 EsterEv features a 10-course pre-fixe menu with recipes from all over the world. Open for reservations on Fridays and Saturday evenings, the menu costs $95 per person and offers drink pairings for an extra $45. The meal starts with a caviar tater tot, topped with nasturtium blossoms, hamachi, and truffle shavings. Next up is their beef tartare and a crab dish. Next comes the ricotta dumpling with asparagus, cod in a turmeric coconut curry, and duck on a bed of kohlrabi with morel mushrooms. Dessert includes a rhubarb, cherry blossom puff pastry with yogurt. Watch for menu changes, which happen seasonally. The restaurant sources the freshest ingredients for the week's culinary experience.
Amilinda
315 East Wisconsin Ave, Milwaukee, WI 53202
Amilinda's Chef Gregory León was a semifinalist in the 2023 James Beard Awards for Best Chef. The restaurant draws inspiration from Spanish, and Portuguese recipes to craft a menu well worth a trip to downtown Milwaukee. Using locally sourced ingredients, starter items for Amilinda include a fried pig ear salad with baby arugula, coriander, and quinoa yogurt, in a Spanish sherry vinegar dressing, and a chorizo tart with piquillo pepper custard, and fermented garlic.
For mains, check out their fish plates, and rabbit in adobo sauce with pistachios, phyllo-wrapped sausage, purple cabbage, carrots, and dried apricots. The menu features both dried and cooked pork options, and there are also vegetarian dishes available. Check out their happy hour offerings if you happen to be near downtown Milwaukee, Wisconsin.
Ardent
1751 North Farwell Ave., Milwaukee, WI 53202
Ardent gets its name from the adjective, which means to express warmth, passion, enthusiasm, and desire. The food and atmosphere fit the name, providing a serene and comfortable experience, with a menu full of thoughtfully created items designed by chef Justin Carlisle. Because ingredients are freshly sourced, the menu is apt to change. However, the sample menu on their website showcases a nice variety of courses, with wine pairings galore.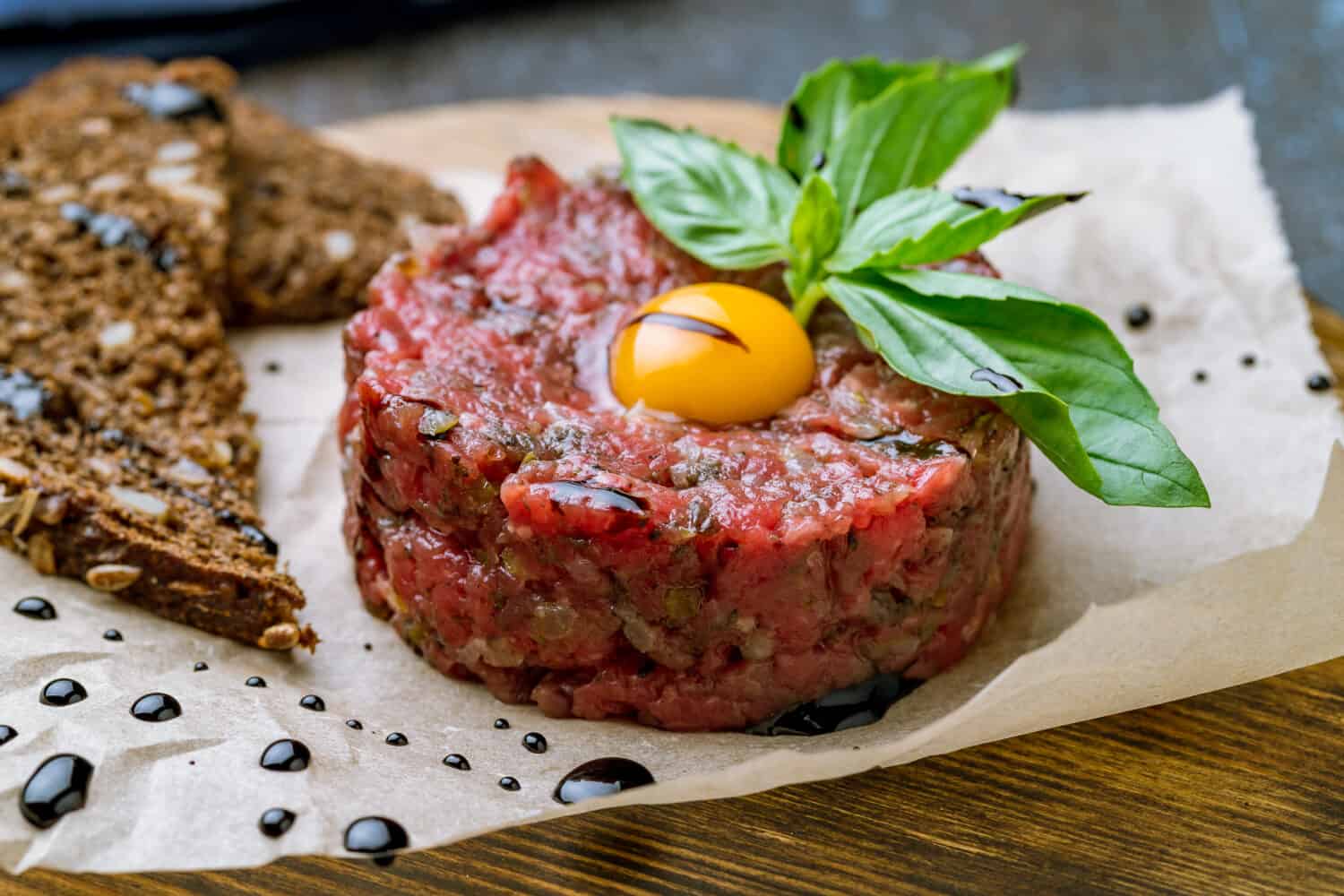 The current summer sampling features snacks like red prawn tarts and beer cheese pretzels. Next up, you'll enjoy caviar with koji ice cream, olive oil, roasted brown rice, and zucchini in a peanut-miso sauce. There's a bread service, beef tartare, braised peas, morel mushroom soup, dry-aged duck breast, and new york strip steak. Be sure to save room for dessert, rhubarb sorbet with pavlova and wasabi-Thai basil cream, summer pudding with wine ice cream, and an array of smaller treats like a poppy seed tart, olive oil cake, or a sweet hibiscus gummy. This is a great option for comparable to Michelin Star restaurants in Milwaukee, Wisconsin.
Sanford
1547 N Jackson St, Milwaukee, WI 53202
Sanford is a fine dining experience in the heart of the Milwaukee food scene. Heralded by chef Justin Aprahamian, a James Beard "Best Chef" Award finalist, the restaurant came into his ownership in December 2012. He expanded the menu, keeping some of the restaurant's staple dishes, and adding local breweries and wineries to their drinks menu. There are four-course menu ($95) options as well as a seven-course tasting menu ($120) available for those who want the full Sanford culinary experience.
Given the seasonal value of certain ingredients, the menu can change between tastings. However, a sample menu typically includes starters like asparagus with pickled tangerine, and roasted orange preserve in a tangerine cocoa reduction sauce. There's a seared pear, Roquefort tarte, smoked salmon with beet pickled eggs, and coffee-cured lardo with scapes, and coffee-spiced labneh. Soups include a chilled green almond pureé with crème fraîche and an Armenian dried apricot soup with yogurt sauce. Try their seared foie gras, molasses glazed quail, grilled swordfish, sea scallops, duck breast, and tenderloin. And those are just a few of the main dish options! Be ready for your pick of desserts such as walnut cake with black currant preserve, and burnt lemon ice cream, or black tea cake with citrus marmalade, poached figs, and spicy chai ice cream. Sanford is truly a unique culinary experience in Milwaukee, WI.