Despite being just across the border from the bountiful Michelin Starred city of New York, the Michelin Guide doesn't cover the state of New Jersey. Still, there are some truly deserving-of-a Michelin Star restaurants in New Jersey. Another major culinary award is the James Beard Award.
Starting in 1991, this award is decided by a committee and two rounds of judging. There are many different categories in which chefs and restaurants, as well as their owners, can qualify. In 2023, five New Jersey chefs made it to the regional "best chef" semi-finals, with another in the "outstanding chef" category. And yet another New Jersey establishment earned the honor of James Beard American Classic. This award is bestowed upon family-run restaurants open for at least a decade and are integral to their community.
So, while New Jersey may not have Michelin Stars, that doesn't bar them from the culinary greats. Between local awards, James Beard honors, and community reviews, all the restaurants on this list represent a fraction of the food options within the state of New Jersey. Keep on reading to learn about the comparable to Michelin Star restaurants in New Jersey.
Sagami
37 Crescent Boulevard, Collingswood, NJ 08108
Sagami is a fresh sushi restaurant that has been serving authentic Japanese food since 1974. In 2023, Chef Shigeru Fukuyoshi was a semifinalist in the "Outstanding Chef" category for the James Beard Awards. The Tokyo-inspired restaurant serves a mix of appetizers, entrés, udon and soba noodles, sushi, rolls, and dessert. Pick from seaweed salad, tempura, shrimp dumplings, miso soup, enoki mushrooms, and sashimi. Entrés include broiled salmon, grilled chicken shishkabob, fried oyster, and broiled eel. Enjoy warm udon with vegetables, or fried bean curd, and numerous fish, seafood, and unique rolled sushi. The dessert options vary by season but typically include green tea, vanilla, red bean, vanilla, chocolate banana, or rum raisin ice cream, paired with some kind of delicious fruit.
Zeppoli
618 Collings Avenue, Collingswood, NJ 08107
Zeppoli's own Chef Joey Baldino made it to the semi-finals of the 2023 James Beard "Best Chef" awards. The restaurant is inspired by Sicilian-style Italian cooking and serves within the intimate dining room of its 35-seat BYOB location in Collingswood. Chef Baldino studied at the French Culinary Institute, eventually becoming the Chef De Cuisine at Vetri Ristorante in Philidelphia. He was inspired to create Zeppoli after a stay on a Sicilian farm. Zeppoli works to highlight the best quality ingredients and intentional preparation. The menu is centered around salads, pastas, entrés, and desserts. Enjoy classic Scicilan salads with cured meats, cheeses, fennel sausage, shrimp gambetti, and organic mixed salad. There's gnocchi, tagliatelle, rigatoni, spaghetti, and pesto. Try their marinated ribeye steak, rosemary roasted chicken, seafood or rabbit stew, and a beautifully grilled swordfish. Save room for house-made cannolis, lemon tart, chocolate cake, and Italian gelato.
Canal House Station
2 Bridge Street, Milford, NJ 08848
Check out the Canal House Station. This restaurant is co-owned and guided by Chefs Melissa Hamilton and Christopher Hirsheimer. Rave reviews recommend this is one of the "very deserving" of a Michelin Star restaurants in New Jersey. Both chefs were up for the "best chef" category in the 2023 James Beard Awards. The restaurant uses local ingredients to add to its community charm. And it helps that Canal House is nestled in a restored train station from the 1870s, right on the banks of the Delaware River. They offer special private event bookings and each Sunday host a family-style dinner. This event is a five-course prix fixe menu that can change weekly depending on the available ingredients. It is $95 per person, $25 for children under 12, and free for children under 5. As we said, it is a "family" style meal.
On their website, you can see a few of the upcoming weeks' offerings. These include deviled eggs with smoked salmon, and white anchovies, chanterelle mushroom toast, and zucchini toast with taleggio. Try their sliced tomatoes with blue cheese, and chives, fried chicken, seared salmon, cold carrot-turmeric lemon soup, and grilled lamb. Desserts feature items like fresh strawberry shortcakes, strawberry pavlova, chocolate zucchini bread, and berry cobbler.
China Chalet
184 Columbia Turnpike, Florham Park, NJ 07932
China Chalet is a traditional Sichuan Chinese eatery, headed by Chengdu-trained Chef Wei Lu. Lu was also nominated in the "best chef" category of the 2023 James Beard Awards. Located in Florham Park, New Jersey, this restaurant focuses on traditional Sichuan Chinese dishes in a modern, and progressive restaurant setting. Their menu encompasses appetizers, poultry, soups, meats, fish, seafood, fried rice, noodles, tofu dishes, and desserts. The prices are incredibly reasonable for classics like Shanghai spring rolls, and chicken with teriyaki. Try their roasted angel hair beef with peppers, bbq spare ribs in sweet and sour sauce, wonton soup, boneless sea bass, lo mein, and chow fun noodle dishes. Chefs specials include Peking duck, smoked duck, and crispy sea bass. Stick around for the desserts which include fried yam cakes with date paste filling, a sticky sesame rice ball, and ice cream options.
Steve And Cookie's
9700 Amherst Ave, Margate City, NJ 08402
Steve And Cookie's, a gem of Margate City, New Jersey, has been around since 1932. Serving classic seafood recipes, this restaurant was a semifinalist for the 2023 James Beard Award for "Outstanding Hospitality." Open Table named Steve And Cookie's one of the best restaurants in the U.S.
In terms of the menu, try their oysters on the half shell, jump crab, or butter-poached clams. They have crispy sushi tuna rolls, lobster mac and cheese, grilled lamb chops, and eggplant rollatini. Try their charcuterie offerings, plum tomato burrata, or roasted beets. Main dishes feature clam chowder, crab cakes, lobster tail, penne pasta, veal chips, and a grilled mushroom filet mignon. And that's just a few of the many options at Steven And Cookie's. Desserts are seasonal. Try their seasonal fruit crisp, crème brûlée, peach, brownie, banana cream, or peanut butter pie. And of course, there's always sorbet or Häagen-Dazs ice cream to cool your palette down.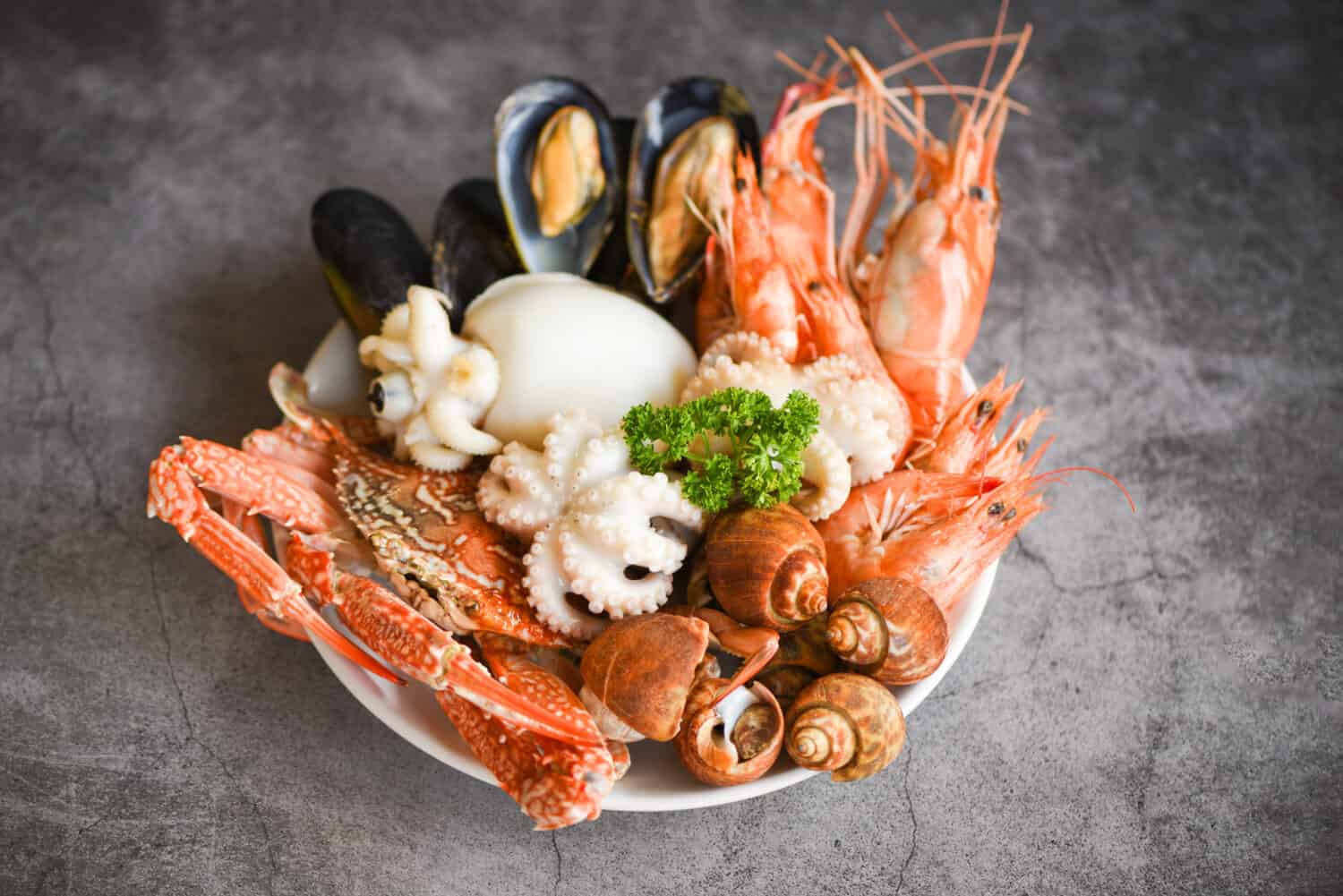 Corinne's Place
1254 Haddon Avenue, Camden, NJ 08103
This restaurant deserves special mention. In 2022, Corrine's Place in Camden, New Jersey, earned the James Beard America's Classic Award. The America's Classic Award is only given to six family restaurants nationwide that represent their community and the heart of their cooking. Corrine's Place has served soul food to the Camden community since 1989. Corinne Bradley-Powers is the mastermind and community member behind this iconic establishment. Their menu functions platter-style. Pick your platter from vegetables to barbeque, meatloaf, chicken, salmon croquettes, and more. Sides include black-eyed peas, potato salad, candied yams, rice and gravy, okra, collard greens, and baked macaroni and cheese. For dessert, simply pick a cake, and Corinne's place probably has it. Enjoy birthday cake and red velvet cake to pineapple upside-down cake, cheesecake, and coconut cake. There's also sweet potato pie, apple, and peach cobbler. Corinne's Place has it all.
Park Place Café & Restaurant
7 East Park Ave, Merchantville, NJ 08109
Yet another "best chef" James Beard semifinalist is Park Place's own Philip Manganaro. Located right in the heart of Merchantville, New Jersey, Park Place Café & Restaurant works to source local ingredients and pair them with intentional cooking techniques. BYOB and enjoy dishes like endive and radish sprout salad, charred Spanish octopus, hamachi crudo, and braised short rib. There are crispy potatoes, saffron risotto, and a whole dessert menu you'll have to check out yourself to experience a true culinary gift.
Sweet Amalia Market & Kitchen
994 Harding Highway (US40), Newfield, NJ 08344
And finally, Sweet Amalia Market & Kitchen, run by Chef Melissa McGrath. McGrath was yet another New Jersey chef up for the James Beard "best chef" category during the 2023 awards season. Using its own locally raised oysters, and vegetable produce, Chef McGrath crafts a menu full of heart and New Jersey goodness. There's a raw bar, and sharing plates, soups, salads, and sandwiches. Try out their garlic roasted pork shoulder, cream of asparagus soup, steamed clams, and cabbage and lime coleslaw.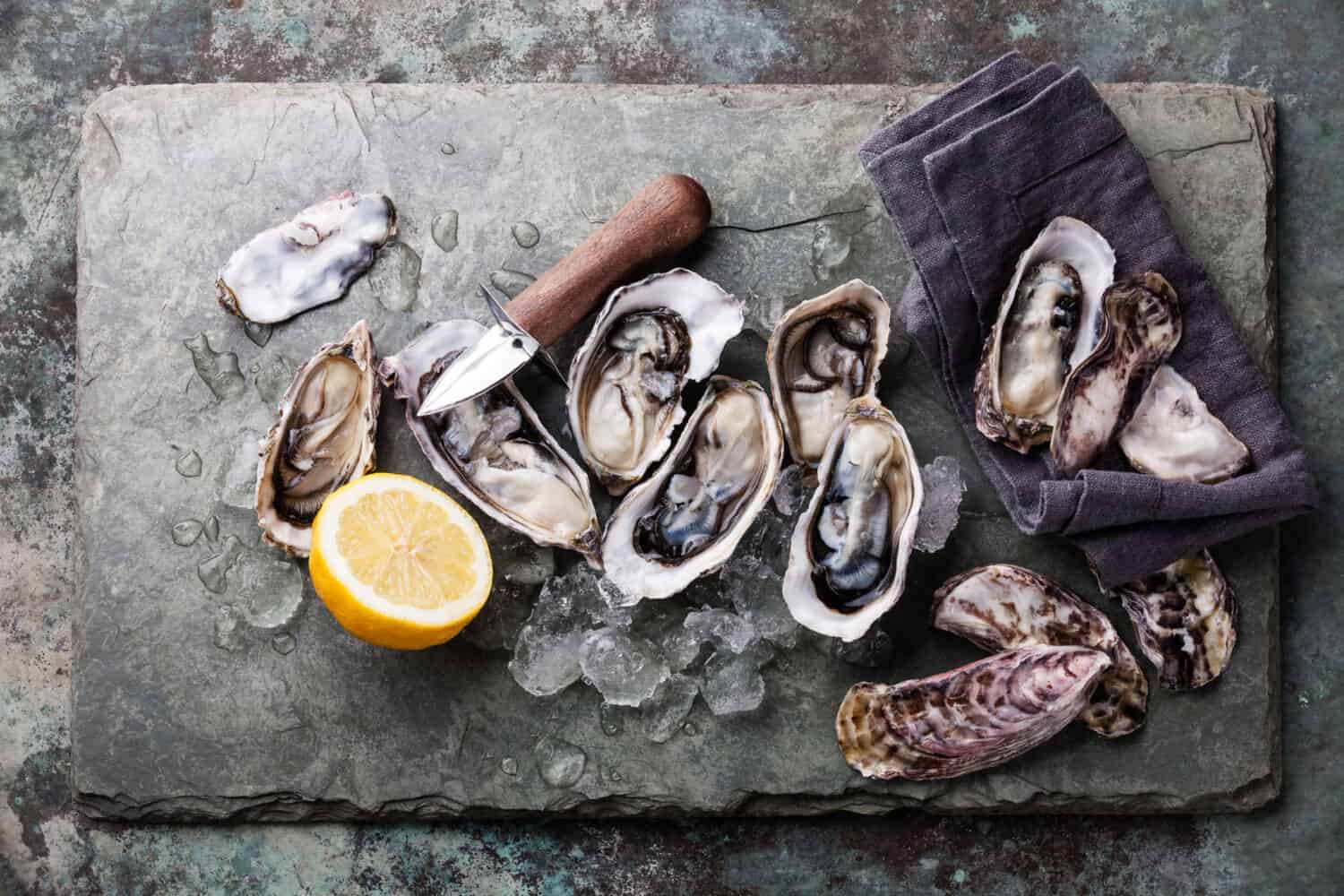 The image featured at the top of this post is ©ESB Professional/Shutterstock.com.