Columbus, Ohio has so much to see and do. It is known for many things, including its arts scene, and cultural history. However, one thing this city is not known for is its Michelin Stars. There are no Michelin Star restaurants in Columbus, Ohio because the Michelin Guide doesn't cover the Midwest. You may have heard of the Michelin Guide before, which started in Clermont Ferrand, France during the late 1890s. These iconic culinary awards are called the Michelin Guide because they originally teamed up with Michelin Tires to encourage motorists to explore the fine dining opportunities available all over France. It eventually expanded its awards reach to America, but only to certain States. Therefore, Michelin is not the culinary bar for Columbus, Ohio because it simply doesn't cover here. There are other awards and honors that showcase the talent of this Midwestern city.
Columbus Monthly, a local publication releases an annual "best restaurants of the year" list, which showcases community and culinary favorites. The James Beard Foundation also awards within the city of Columbus, Ohio. This culinary award has multiple categories including regional "best chef," and "outstanding baker." There are a couple of eateries in Columbus that have garnered the attention of the James Beard Foundation. There are two rounds of judging for these categories, and even making it to semifinalist status is a big deal in the culinary world. Keep on reading as we delve into some of the close-to a Michelin Star restaurants in Columbus, Ohio.
Chapman's Eat Market
739 S 3rd St., Columbus, OH 43206
Chapman's Eat Market has made it on the James Beard shortlist a few times now. In 2023, Chapman's chef BJ Lieberman received a regional "Best Chef" nomination. Chapman's also has made it onto the Columbus Monthly's "best restaurants" list. The menu blends Southern classics with creative recipe variations. Take your pick from shareable options, larger plates, and dessert offerings. Fan favorites include the sweet tea marinated chicken wings and a number of roasted vegetable dishes featuring smashed cucumbers, General Tso's cauliflower, and some crème fraîche topped frites. Heartier menu items include coffee-brined pork, flank steak, a chicken & shrimp Khao Soi curry, and seasonal salads. Save room for desserts like angel food cake with lemon yogurt, and mint, housemade ice creams, and a hazelnut and maple budino custard, topped with chocolate and sea salt.
Pistacia Vera
541 South 3rd St., Columbus, OH 43215
This Columbus-based bakery is quite the staple in the city's food scene. In 2020, its head baker Spencer Budros was nominated for the "outstanding baker" category of the James Beard Awards (via Experience Columbus). Pistacia Vera has two locations in Columbus, one in the historical German Village and one in North Market. Their delicious pastries, breakfast and lunch items, and cafe offerings are a valued part of the Columbus community. Brunch and lunch items include muesli and yogurt with fresh jam, berries, and honey, fresh mushroom or bacon, spinach, and onion quiche. There are BLT sandwiches, and a smoked salmon dish with mascarpone, and vegetables.
Try their elote croissant, tomato galette, lemon brioche, palmier, crème brûlée eclairs, and a number of other fruit based french pastries that are simply divine. Check out their online menu for more treats that make it clear why Pistacia Vera would be one of the close to a Michelin Star restaurants in Columbus.
Ray Ray's Hog Pit
2619 North High St., Columbus, OH 43202
Ray Ray's Hog Pit serves top-notch barbecue, with their Columbus location now one of six locations all over the state of Ohio. Ray Ray's specializes in slow-smoked dry-rubbed meats and a line of their own sauces alongside the classic barbecue offerings. In 2020, Ray Ray's chef James Anderson was nominated for the James Beard "Best Chef" category (abc6). They offer bulk pre-orders for their meats, and catering orders as well.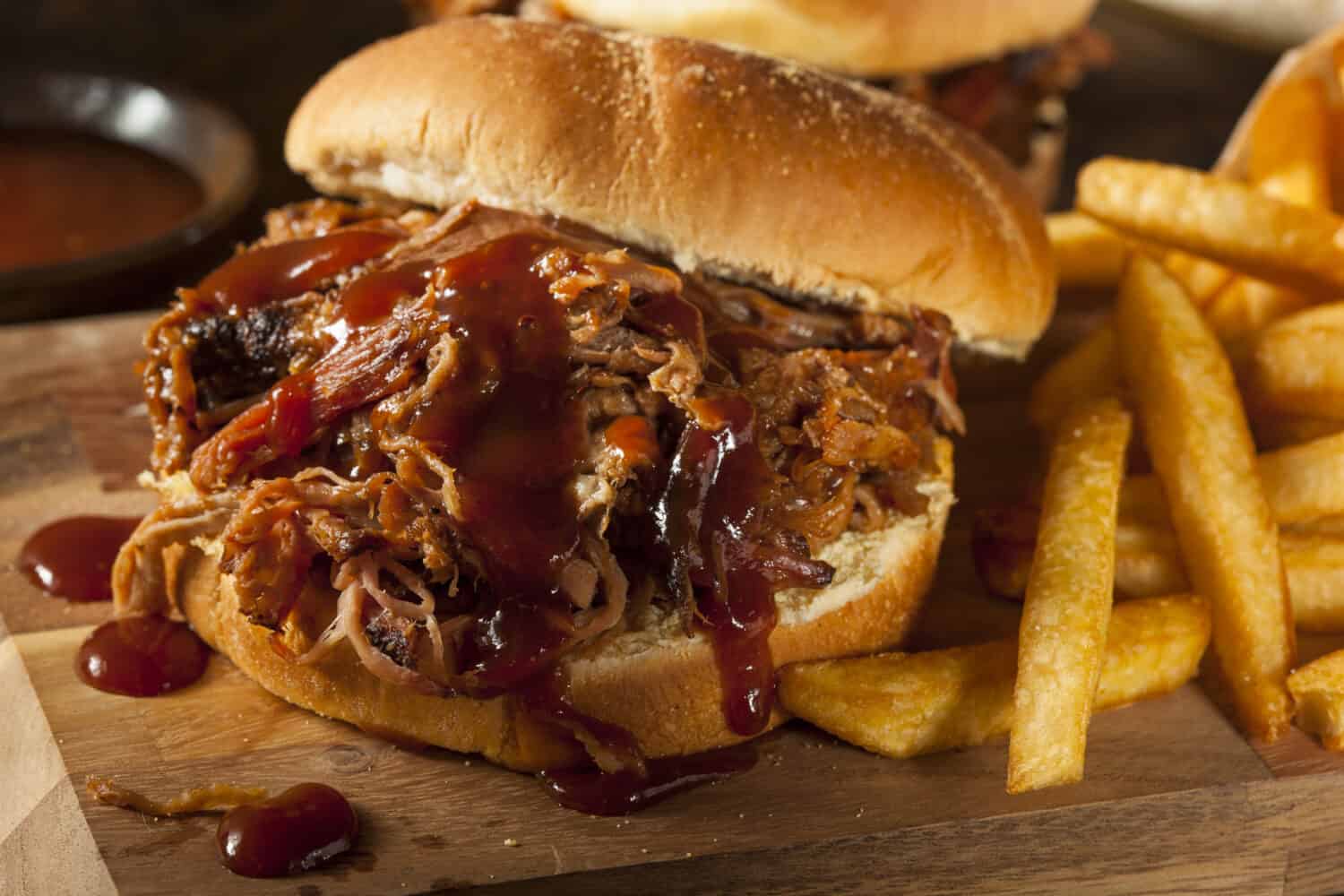 As for their online menu, enjoy classic barbecue brisket, smoked wings, jerk chicken, pulled pork, and sausage. There are spare ribs, baby backs, and seared cauliflower marinated in spicy jerk sauce. Try their sides of mac & cheese, coleslaw, baked beans, collard greens, and waffle fries. For a sweet treat to round out your barbecue experience, order their creamy banana pudding.
FYR, Spark, And Stories On High
404 North High St., Columbus, OH 43215
This is a grouping of restaurants run through the Hilton Columbus Downtown Hotel. And the head chef happens to be Michelin-recognized chef, Sebastian La Rocca. Chef La Rocca's Argentinian and Italian background has inspired these new restaurants in Columbus (via FSR Magazine). Starting off with FYR, the main restaurant of the Hilton Tower. Get a taste of their menu which is cooked on a wood-burning grill and features Latin American cuisine in the form of both à la carte ordering and a chef's tasting menu. Enjoy items like roasted chicken in an Oaxaca mole sauce, skirt steak with lime dressing, cured duck breast with potato fondue, seared scallops, and chorizo. Check out their menu for a more thorough rundown of the many offerings at FYR in Columbus.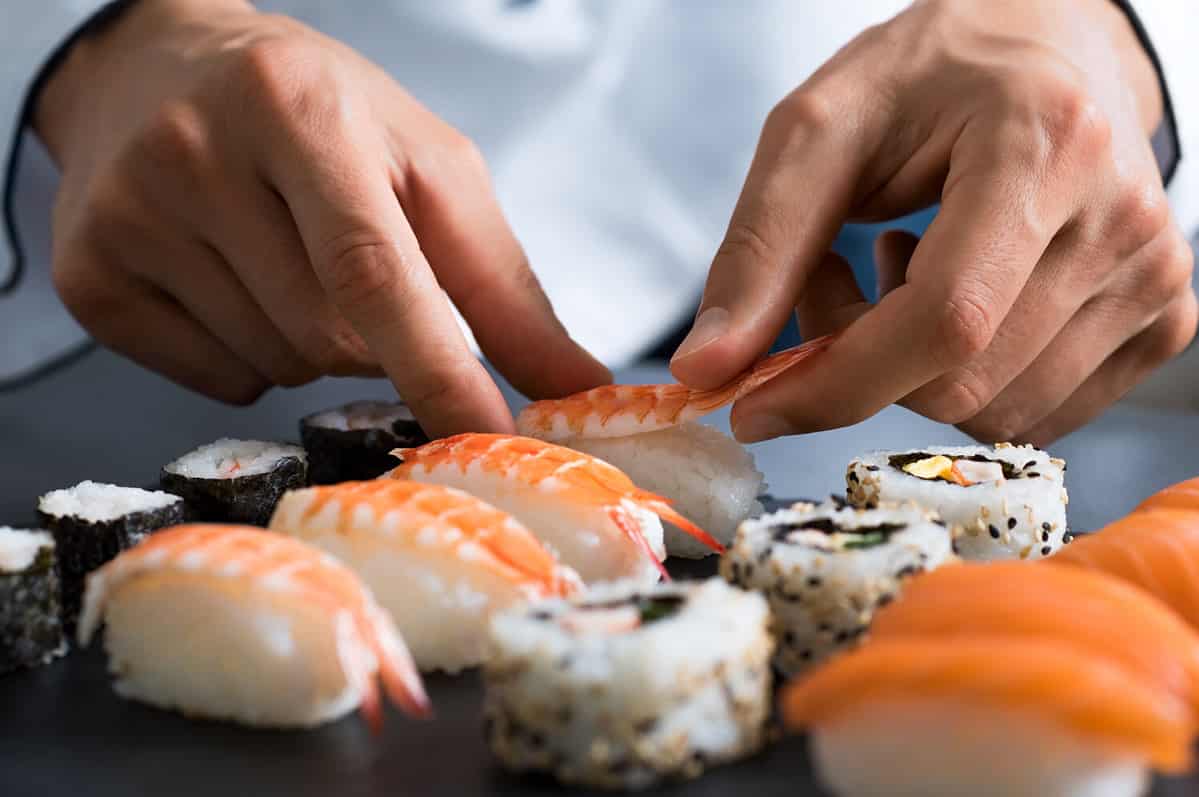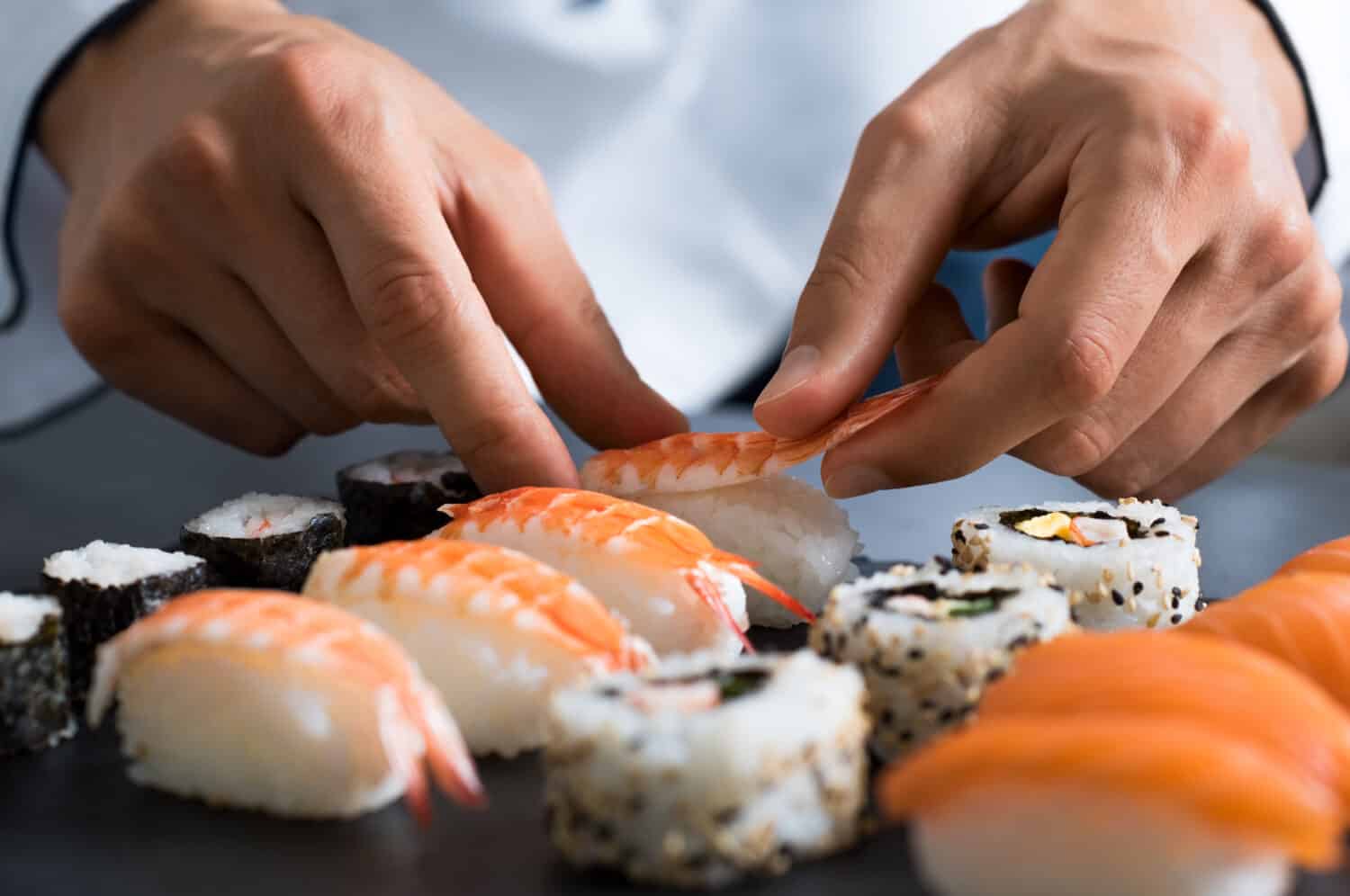 Next up, Spark, located in the lobby, with smaller bites, and a large cocktail menu. And straight to the top of the building with La Rocca's Stories On High, a rooftop bar and eatery. Enjoy a dazzling view of the city of Columbus, a Hilton signature cocktail program, bar snacks, small plates, and a Japanese-inspired dinner menu. Enjoy shitake mushrooms with Gochujang sauce, tiger shrimp, and chicken hearts. There's wagyu skirt steak with spicy sweet soy sauce, hamachi ceviche, and nigiri and sashimi offerings. Treat yourself to coconut pudding with mango mousse, baked Alaska, or classic New York cheesecake.
Comune
677 Parsons Ave., Columbus, OH 43206
Comune is a plant-based high-dining experience. The team at Comune uses locally and organically sourced ingredients to create a nuanced, and worldly menu to the German Village of Columbus, Ohio. Comune made it on Columbus Monthly's "best restaurants" list as number one. Let's take a closer look at what makes this plant-based menu so top-tier.
Starters feature house-made pita bread with seasonal homemade spreads, a cucumber, and peach salad with olives, tzatziki, and spices. Enjoy watermelon carpaccio with harissa, and almond milk, cherry tomatoes with labneh, tahdig crispy rice, grilled corn, za'atar, and halloumi with roasted peppers and paprika. Mains feature eggplant schnitzel with saffron yogurt, shawarma-spiced carrots, mushroom confit, and grilled summer squash.
Most importantly, try desserts like peach sorbet with almond cake and basil curd, yogurt mousse with candied watermelon, blueberry baklava with feta ice cream, and many more treats to choose from. Many of these items are seasonal, so be sure to check back and see what's new in a few months.
Veritas
11 W Gay St., Columbus, OH 43215
Veritas is also a restaurant on Columbus Monthly's "best restaurants" list. Opened in 2012 by Chef Joshua Dalton, Veritas is located in a historic building in downtown Columbus, Ohio. The goal of the restaurant is to inspire restaurant-goers. This innovative menu is inspired by cuisine from all over. Chef Dalton imagines food centered around his own travel experiences. The tasting menu costs $95 per person, plus an additional $60 for the wine pairing.
Pick your menu courses from seasonal salads including a watermelon, feta and herb dish, and a zucchini, grapefruit and basil option. There's blue crab corn and chowder, scallops with yuzu kosho, lamb belly with mole and avocado, and fluke fish with green curry and cauliflower, and ibérico pork with cherries and walnuts. Dessert ends with baked zucchini with cream cheese and brown sugar, and stone fruit with creamy brie and kataifi, a baklava-esk dessert.
The image featured at the top of this post is ©iStock.com/Sean Pavone.