No matter what state a restaurant calls home, there are certain awards that can really put a restaurant on the map. The first one that may come to mind is the Michelin Guide, however, while there are no Michelin Star restaurants in Michigan, this is because Michelin Guide doesn't cover this region of the U.S. Keep in mind that there are actually numerous culinary awards that hold just as much meaning and power. The James Beard Foundation nominates Chefs, Restauranteurs, and menus, all over the country. Food and Wine Global Tastemakers awards honors to restaurants with diverse wine offerings and unique mixology creations. For Chefs looking to break into the big leagues of the culinary awards scene, the city doesn't narrow down the opportunities for accolades.
In Michigan, there are a number of award-winning restaurants. Many of these would no doubt be recognized, or at least reviewed by Michelin if the organization covered the state of Michigan. Since James Beard Awards will be mentioned a number of times on this list, let's give you some background on how that prestige is awarded. A committee of experts and past-award-winners nominates restaurants in a number of categories. Semifinalists are announced and the finalists win the actual award, though making it into the semifinals is also a huge culinary career boost. These awards honor the skill, creativity, values, and ethics of a restaurant, its owners, and its Chefs. In 2023, the state of Michigan got four nominations between the "Best Chef," and "Outstanding Chef," categories (via Eater). Let's take a look at the restaurants comparable to Michelin Star restaurants in Michigan.
Selden Standard
3921 2nd Avenue, Detroit, MI 48201
The Selden Standard was nominated in the 2023 James Beard Awards under the "Best Chef" category. Led by Chef Andy Hollyday sources his menu creations from local farms, with seasonal produce. Selden uses a wood-fired oven and presents its delicious food in sharing-style plates. It earned the Restaurant of the Year in 2015, and 2016 from two Detroit publications. Since the menu is crafted around seasonal ingredient availability, it's apt to change. But for now, they have a sample dinner menu, and a daytime menu (coming soon!) Let's take a look at some of the Selden Standard culinary offerings.
For starters, they have a number of light salads including a kale with pecorino, and a cooling radish with avocado tahini dressing. There's roasted squash in cashew cream with pepitas and arbol chilis, carrot fritters, charred broccoli, and a few delicious pasta options. Take your pick of cacio e pepe or soft potato gnocchi. Moving into their entree selection, there are oysters on the half shell, spicy squid with crispy rice, and kimchi. Try their Whitefish with citrus, pink peppercorns, and fennel, or go for the meatier options of lamb, or fennel sausage ragu, Thai grilled chicken, or the moraine park farm steak.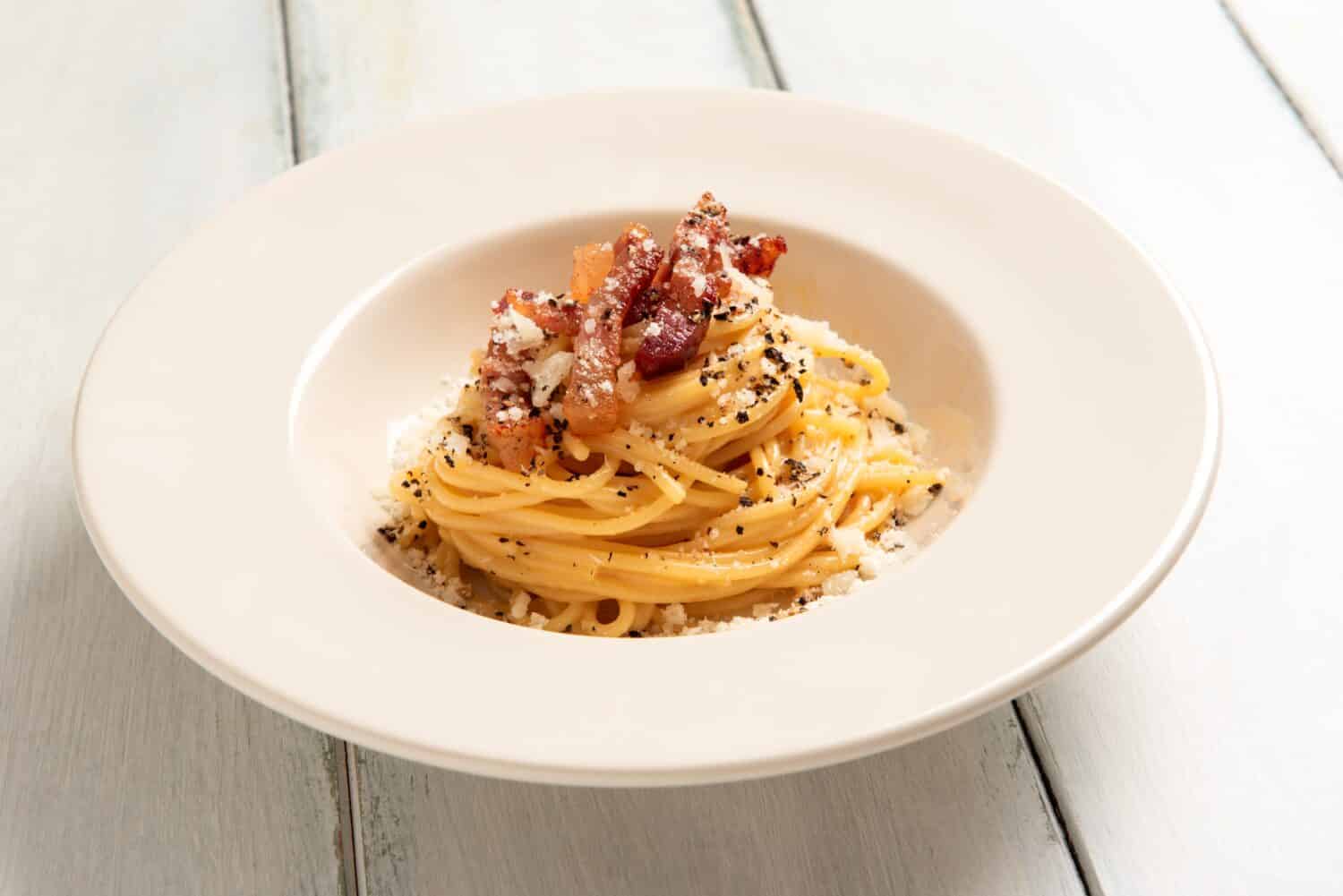 And finally, save room for a number of delectable desserts including a ganache tart, almond brittle pavlova, honey lemon cake, or some ice cream with blueberry compote. Located only a few blocks from Detroit's Fisher Music Center, the Selden Standard is well worth a visit while you're exploring downtown.
Saffron De Twah
7636 Gratiot Ave. Detroit, MI 48213
Saffron De Twah also made the semifinalists for the 2023 James Beard Awards. Chef Omar Anani was nominated for "Best Chef." Anani is a Palestinian-Egyptian-American chef and restaurateur and has been nominated twice for the "Best Chef" category. He owns multiple food trucks, and brick and mortar restaurants, but Saffron De Twah has a unique community outreach program that'll pull your heartstrings, and encourage your patronage. During the 2020 pandemic, Chef Anini started a program to provide meals for those in need during this time of food, and financial insecurity. Since its beginnings, the Saffron Community Kitchen initiative has served 110,000+ meals to people in need.
The dine-in menu at Saffron De Twah is available Friday through Monday, and there's a nice heated patio that's simply lovely during the warmer months. You'll enjoy drinks out of an airstream bar. Saffron De Twah's newest menu includes starters the likes of harissa slaw, and couscous vegetables. Try out their beloved Moroccan chicken sandwich with berbere spice, caramelized honey butter, and a harissa aioli with lemon. They also have a fried catfish sandwich served on a challah bun, with harissa aioli, and a chermoula sauce. These options are available for carry-out, and any added donations go directly to the Saffron Community Outreach Initiative. If they gave out Michelin stars for service, this would absolutely be one of the Michelin Star restaurants in Michigan.
Marrow
8044 Kercheval, Suite 1B, Detroit, Michigan 48214
Yet another James Beard 2023 nominee, Marrow's Chef Sarah Welch made it to the "Best Chefs" category. Marrow's values are centered around building a "sustainable food system." This model depends on ingredients sourced directly from the local Great Lakes regions. They work to provide education in sustainable restaurant practices. A huge part of the Marrow mission is innovation to find the best ways to engage a community while practicing ethical methods for being a farm-to-table restaurant. They have an ethical butcher shop as well as a restaurant.
Let's get into the meat of what Marrow's Chef has to offer. Their dine-in menu can be picked a la carte. You can also try everything in the form of a five-course chef's tasting menu ($90/per person). The menus change depending on the seasonal availability of certain ingredients. But a sample menu might include some of the following delicacies. As per their namesake, one of the starters is a canoe-cut bone full of rich marrow poofs. This is served with savory onion jam. There are a few charcuterie boards that feature items like McConnell's Picked Shrimp, cheeses, and duck liver mousse. Try their goat ham flatbread with garlic toum spread, and olives.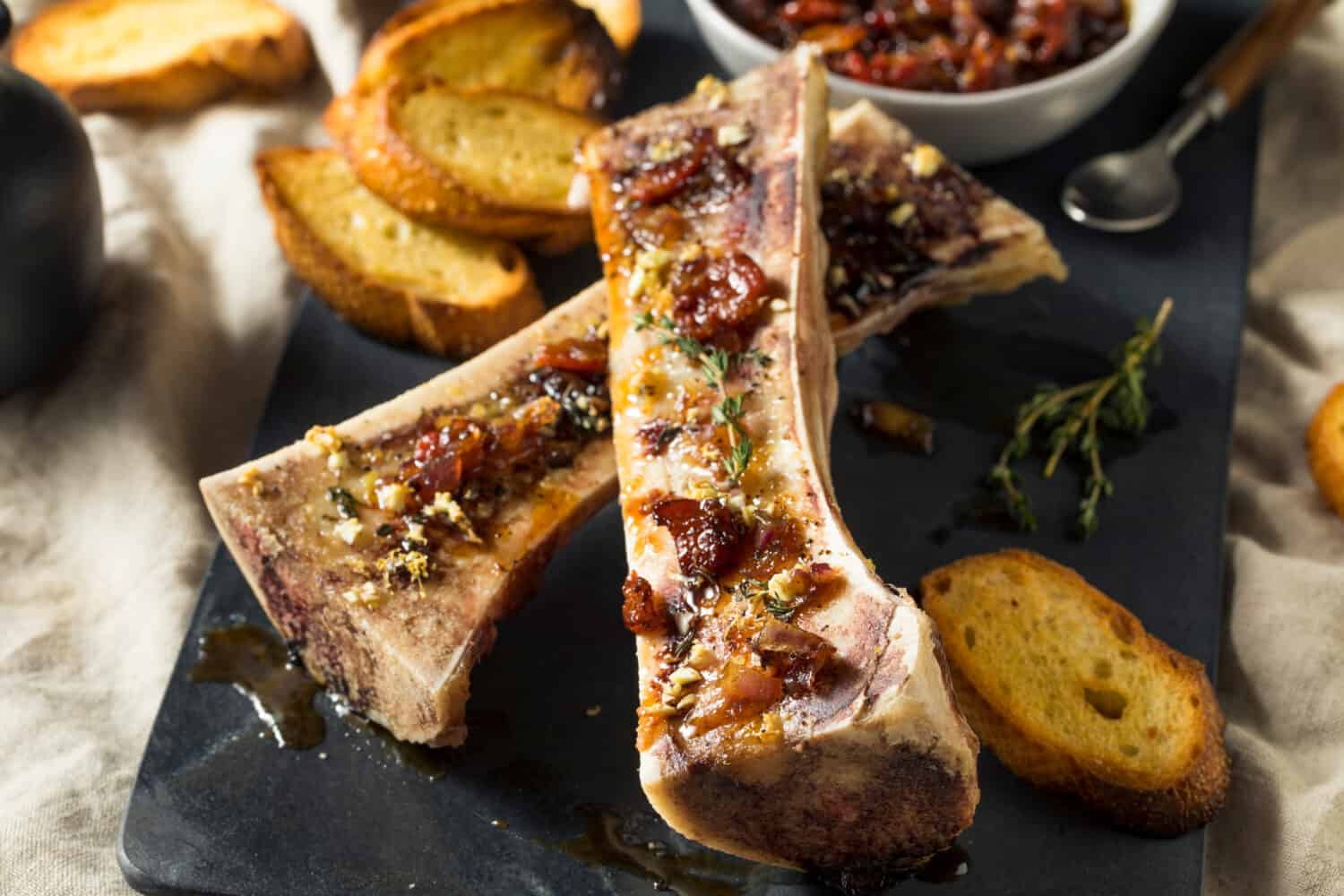 The vegetable section includes burrata with tomatoes and cherries, a few light, fruity salads, Maitake mushroom dumplings, and charred asparagus. Meats and fishes include Cajun oishi shrimp, and seared scallops. There's also pork, lamb, and local Michigan beef. All of these are dressed up nicely in sweet and savory sauce combinations. Whatever you pick, you really can't go wrong at any of these comparable to Michelin Star restaurants in Michigan.
Sozai Restaurant
449 West 14 Mile Road, Clawson, MI 48017
Hajime Sato, the Chef of Sozai Restaurant was nominated in the "Outstanding Chef" category for the 2023 James Beard Awards. Much like Marrow, Sozai supports ethical farming, and fishing methods in the sourcing of its ingredients. The menu and mission of the restaurant are to combine homestyle Japanese cooking with creative takes on traditional sushi dishes. For a truly unique dining experience, check out their Omakase and Kappo dining experiences.
In the Omakase event, you'll be seated at the sushi bar to enjoy a multi-hour chef's course meal. Saké pairings are optional in the menu, and there are four tiers to the Omakase experience. Mori costs $80/per person and features seven courses of tofu and vegetable dishes. Minato costs $90/per person and featured 7 courses. The Nami tier costs $130 and includes more seafood courses. Chiso is $160 for eleven courses of traditional and nuanced creations from Sozai. The Kappo event is four hours long and you'll be served both traditional and innovative Japanese fare.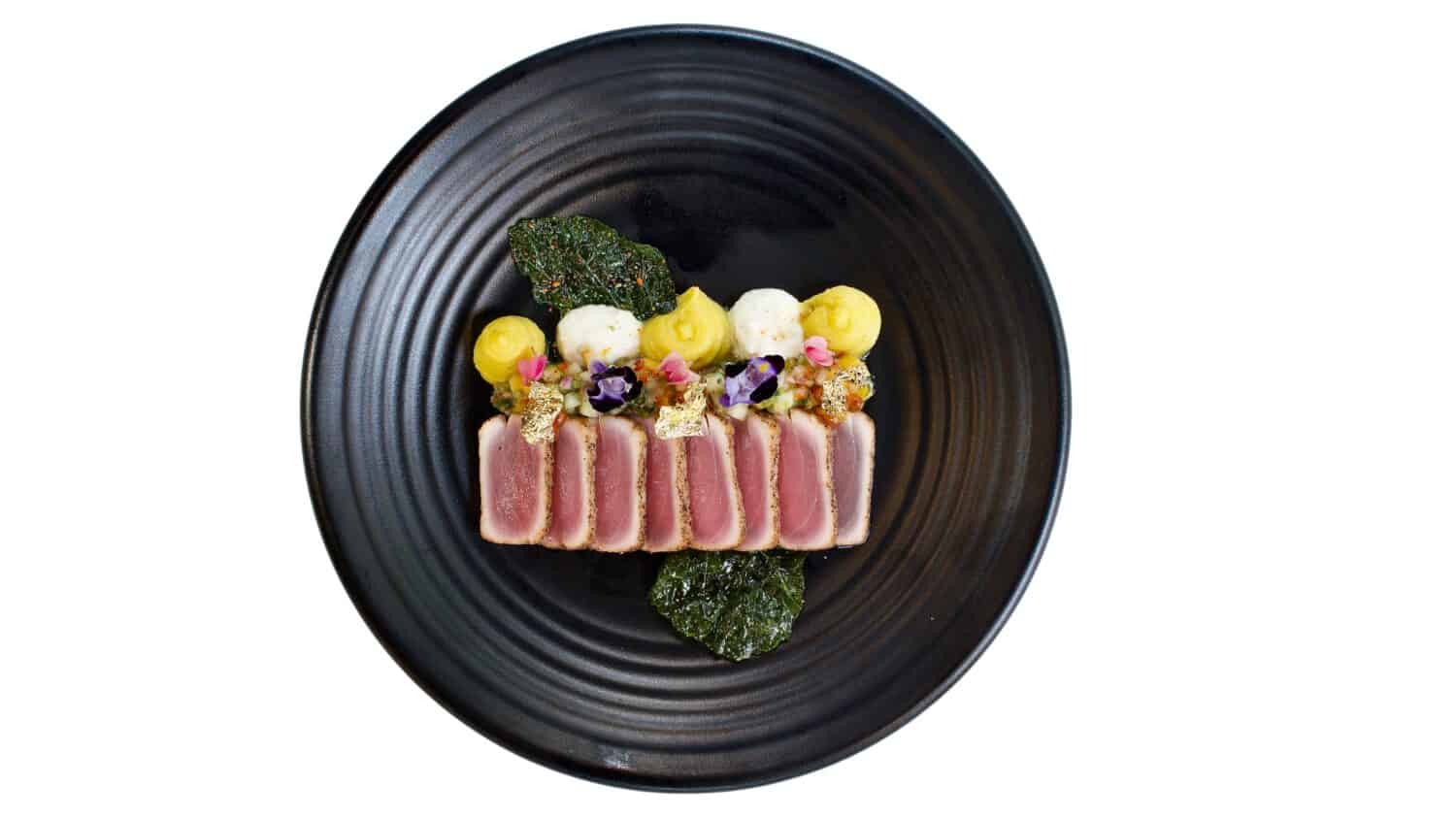 Menu-wise, Sozai serves an assortment of fresh sushi, nigiri, and sashimi. Many of these rolls used locally sourced fish from the state of Michigan. Side plates include kaiso seaweed salad, sunomono cucumbers with vinegar, tsukemono pickled vegetables, and edamame soybeans with shitake salt. The small plates offered at Sozai feature a homemade poké bowl, both fish and vegetable offerings. Try their seared albacore tuna cooked with ponzu and chili oil, flash-fried tuna with jalepeño and spicy ginger sauce, or lightly fried sesame oil fish. There are saké poached oysters, traditionally pressed sushi, and fried tofu squares in mushroom sauce. Try their tempura offerings, as well as their bento boxes. And save some room for the dessert section which includes mochi ice cream, and jasmine pearl crème brûlée.
The Apparatus Room
250 West Larned Street, Detroit, Michigan 48226
The Apparatus Room deserves special mention because its Chef Thomas Lents has guided a number of restaurants to their Michelin Star status. He was the first American Chef de Cuisine at Joël Robuchon in Las Vegas, which holds three stars, as well as the executive chef of Sixteen, where Lents helped the restaurant earn two Michelin Stars (via Detroit Free Press). Chef Lents opened The Apparatus Room in the Foundational Hotel of downtown Detroit in May 2017. The menu is regional and sources locally to produce shareable plates from appetizers to entrees. They offer in-room dining for hotel guests and a classic brunch menu. Dine-in dinner can be ordered a la carte and in the form of the Chef's tasting menu.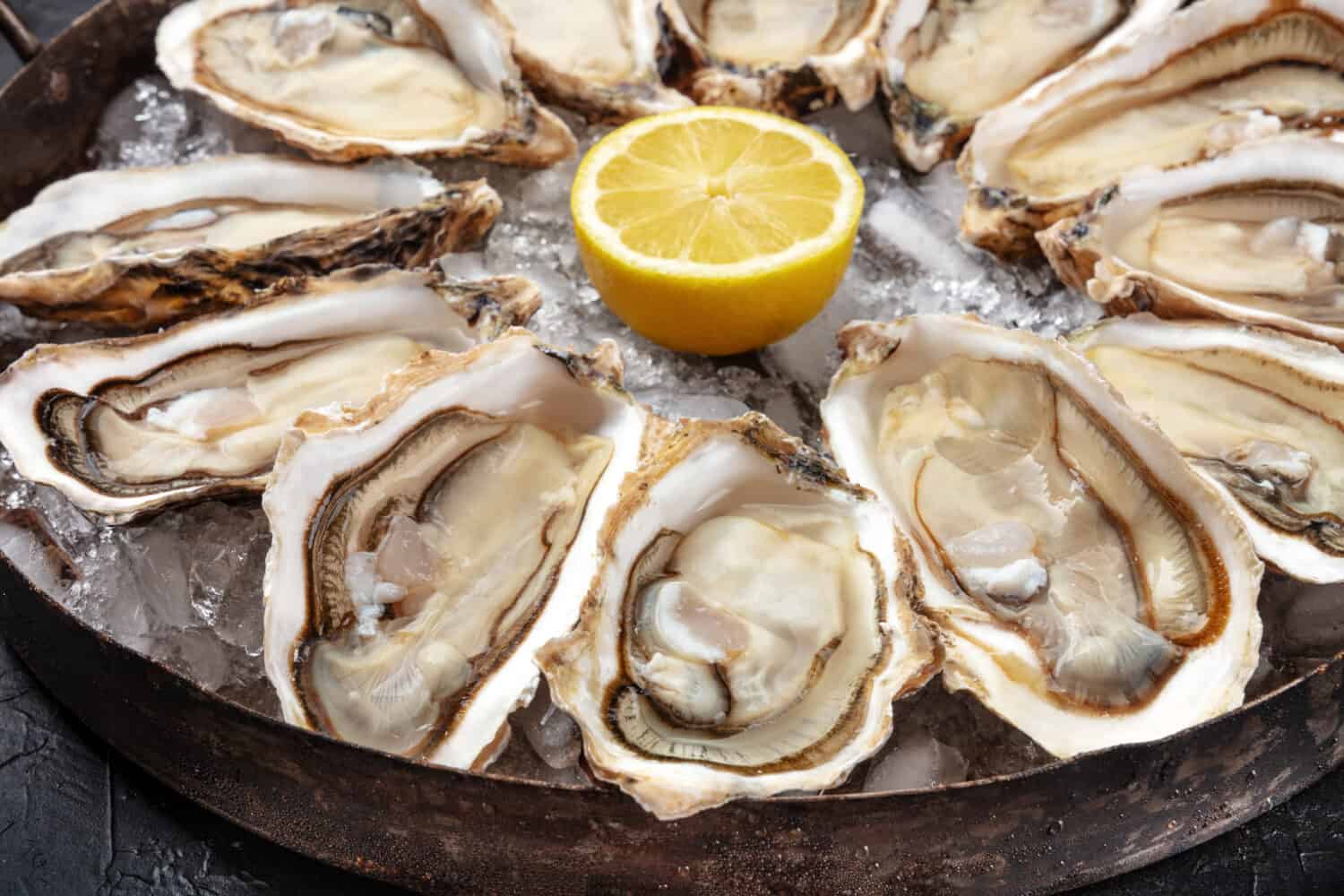 Starting with appetizers and a raw bar, there are half-shell oysters, sablefish crudo, beef tartare, smoked whitefish dip, and their beloved caraway deviled eggs. Soups and salads include creamy mushroom soup, poached pears, and farm greens. Try their coney pici pasta with bolognese, beef heart, and horseradish, or their fall squash and saffron risotto. Larger plates feature seared monkfish, scallops, mussels, beef pot roast, and braised celery roots. The Apparatus Room offers both Waygu and Ribeye steaks. For dessert options pick from a squash layer cake, local pear crumble, hot fudge cream puff, and a caramel apple tart. You really can't go wrong.
Warda Patisserie
70 W Alexandrine St, Detroit, MI 48201
For a restaurant-adjacent option that very much deserves a mention on this list. In 2022, the Warda Patisserie of Detroit received the "Outstanding Pastry Chef" James Beard Award. Nestled in the heart of midtown Detroit, Warda uses local ingredients to mimic global flavors from areas of Algeria, France, and Asia. They sell individual pastries, both sweet and savory offerings, as well as coffee drinks, local teas, and seasonal drink offerings as well. Some of their beloved treats include their honey cake, cardamon morning buns, and coconut almond ice cream sandwiches. Special mention goes out to their labneh, lemon verbena, and cherry tart that features pâte sucrée, pistachio frangipane, and a red fruit compote. Check out their Instagram for more mouthwatering goodies.
The image featured at the top of this post is ©Sean Pavone/Shutterstock.com.