Located near the Chesapeake Bay sits Baltimore, a city with a unique culture and rich history. Among many attractions is one of the oldest markets, Edgar Allan Poe's childhood home, and enriching museums. Apart from the unique history to explore, the cuisine in Baltimore is quite an experience. Since Baltimore sits alongside the east coast, near plenty of water, it's no surprise that some of their most popular seafood items are the Maryland Blue Crab, crab cakes, and trout. However, even if you aren't a fan of seafood, you can still find excellent cuisine in this city! The most expensive restaurants in Baltimore are a must-try. Additionally, many customers highly rate the restaurants' impeccable staff, delicious cuisine, and intimate and prestigious atmosphere.
The Most Expensive Restaurants in Baltimore
The most expensive restaurants in Baltimore boast fine dining, elegance, and calm atmospheres that anyone can enjoy, whether on a date or a night out with friends.
Sometimes, diners will not try a new restaurant if the price is on the high side. However, many times, the high price is worth the extra cost. Take a look at some of the most expensive restaurants in Baltimore; you may walk away with a new favorite!
Charleston
Charleston is a waterfront restaurant that was opened in 1997. The chef considers flavor, excellent quality food, and how pleasing each dish is to the eye. In addition, reviewers describe Charleston as a staple restaurant in Baltimore with a relaxing atmosphere and tasty options. Many highly recommend Charleston if you want to dine in an upscale restaurant. 
Although the menu changes, diners can enjoy menu items such as rich lobster soup with curry, cornmeal-fried oysters, and Steak Tartare.
Chef Cindy Wolf has talent and experience in the culinary industry; she has been a James Beard Foundation Award finalist for best chef, Mid-Atlantic, nine times! Furthermore, diners will experience a combination of French and South Carolina cuisine, sure to delight anyone's taste buds.
The Capital Grille
The Capital Grille is a chain restaurant with rave reviews. Customers love many characteristics of this restaurant, including friendly staff, a relaxing atmosphere, and dishes that hit just right.
Everything about the dish is important at the Capital Grille, including herbs and spices, ingredients, and the presentation. Aside from the delicious dishes, the atmosphere boasts elegance and relaxation.
Additionally, the Capital Grille has lunch, dinner, wine, and dessert menus. While dining here, guests can enjoy a lobster bisque, sushi-grade season seared tuna, filet mignon, boneless prime rib eye, and more! Although the price may be a bit higher, guests appreciate the extensive and tasty menu options.
The Prime Rib
The Prime Rib began in 1965 by brothers Buzz and Nick Beler. Today, it is still a family business. Furthermore, the Prime Rib boasts an atmosphere that takes guests back to the 1940s and elegance. The staff is friendly and personable when diners walk into the Prime Rib. Celebration is the theme of the Prime Rib, celebrating every day, no matter the day.
Guests can enjoy appetizers on the menu, like the jumbo lump crab cocktail, seared yellowfin tuna, and the imperial crab. From there, diners have options of salads, potatoes, and vegetables to complement their main course. The main dishes include excellent USDA prime steak options such as filet mignon and the New York Strip. There are also seafood options, from stuffed shrimp to wild Chilean sea bass. No matter what your palate enjoys, this menu has many delicious options!
Magdalena, A Maryland Bistro
Magdalena, A Maryland Bistro, is inside Mount Vernon's Ivy Hotel. Elegance is in guests' minds when they enter this restaurant—the quaint and intimate atmosphere pairs well with the excellent cuisine options.
Diners can enjoy their meals outside in the courtyard garden or one of the cozy locations inside. The chef is Scott Bacon, who excels in giving guests a chance to experience dining in a refined and classic manner. The menu does change; however, guests can expect to enjoy dishes such as smoked duck breast, Maine scallops, glazed pork belly, or Piedmontese ribeye. The menu boasts excellent cuisine, and reviewers rave about the food quality and the staff's friendliness!
Ruth's Chris Steak House
Ruth's Chris Steak House is a steakhouse chain throughout many locations in the United States. It boasts quality steak and a friendly staff. Moreover, Ruth Fertel began the restaurant in 1965 as a single mom of two boys. From the beginning, she worked hard to create what is now a well-known, delicious, and quality restaurant that many love to spend their evenings.
Guests can find seafood such as Maryland-style crab cake, lobster, shrimp, and salmon on the menu. Aside from seafood, there are steak options like T-bone, ribeye, and short ribs. The appetizers are also tasty, like grilled asparagus and fire-roasted corn, and complement the main courses well!
The Bygone
Located at the top of the Four Seasons hotel in Baltimore, the Bygone is a top-notch dining experience. This restaurant adheres to a dress code that is in place to maintain a certain elegance for the guests. It includes collared shirts for men, recommended suit jackets, no hats unless it is a dress hat for a woman, no leggings, and more.
The Bygone offers private dining and a Sunday brunch buffet; there is a DJ on certain nights.
When guests enter the Bygone, they will walk into a classy and elegant environment, elevated by the delicious menu items. On the menu, guests can enjoy dishes such as stuffed chicken breast, rack of lamb, Maryland crab cake, and 36-hour short rib. Visitors have numerous options while dining at the Bygone.
Azumi
Azumi is a Japanese restaurant where guests can enjoy watching the food be prepared in the Flame Room. This experience is fun for people of all ages and elevates the dining experience to an all-new level. 
On the menu, visitors have a wide variety of options. These include miso black cod, Sashimi dinner, and black Angus ribeye. The flavor, atmosphere, and dining experience make Azumi an exhilarating restaurant for your next date night. 
Morton's The Steakhouse
Morton's The Steakhouse is in the Sheraton Hotel, surrounded by many exciting tourist attractions. These include the Inner Harbor and the Maryland Science Center. Among the accolades this steakhouse has received includes being called "The Best Steakhouse" by Baltimore magazine.
Seafood and steak is the main attraction at Morton's The Steakhouse. The juicy steak speaks for itself, and some reviewers rave about the tenderness and excellence in each bite. On the menu, guests can find delicious steaks and tasty seafood options.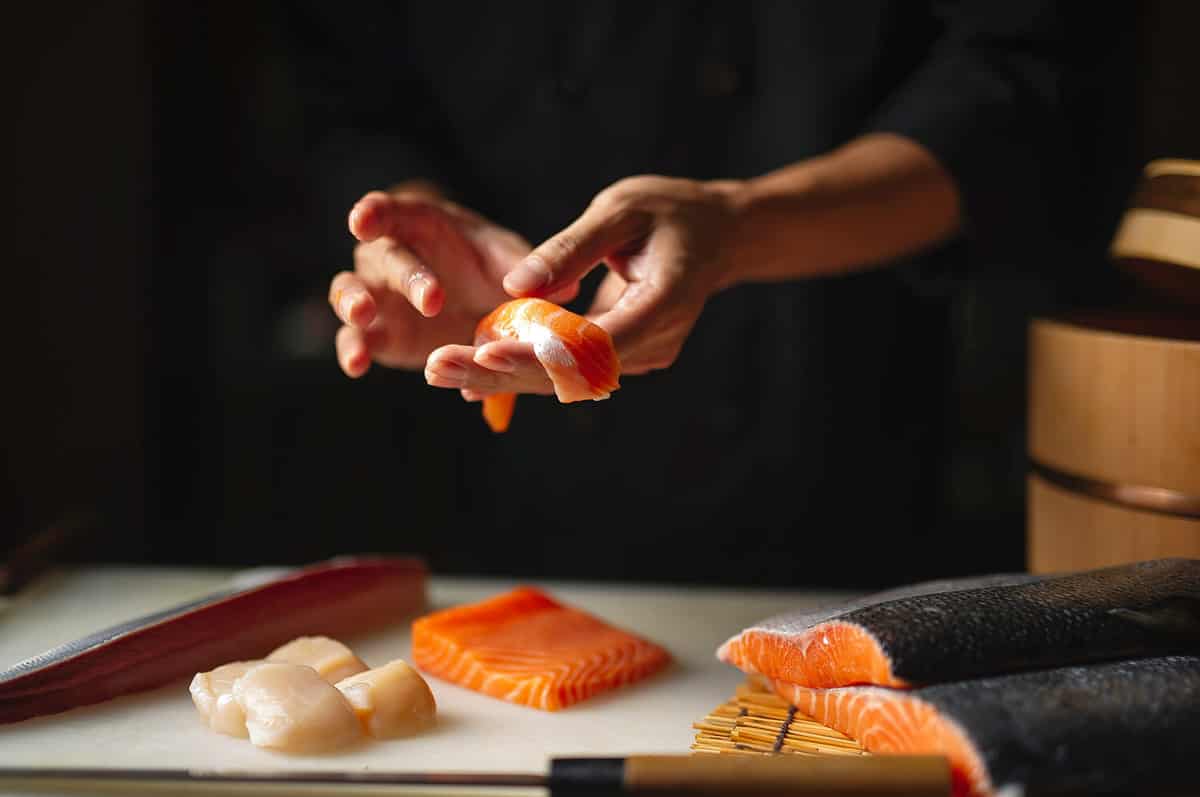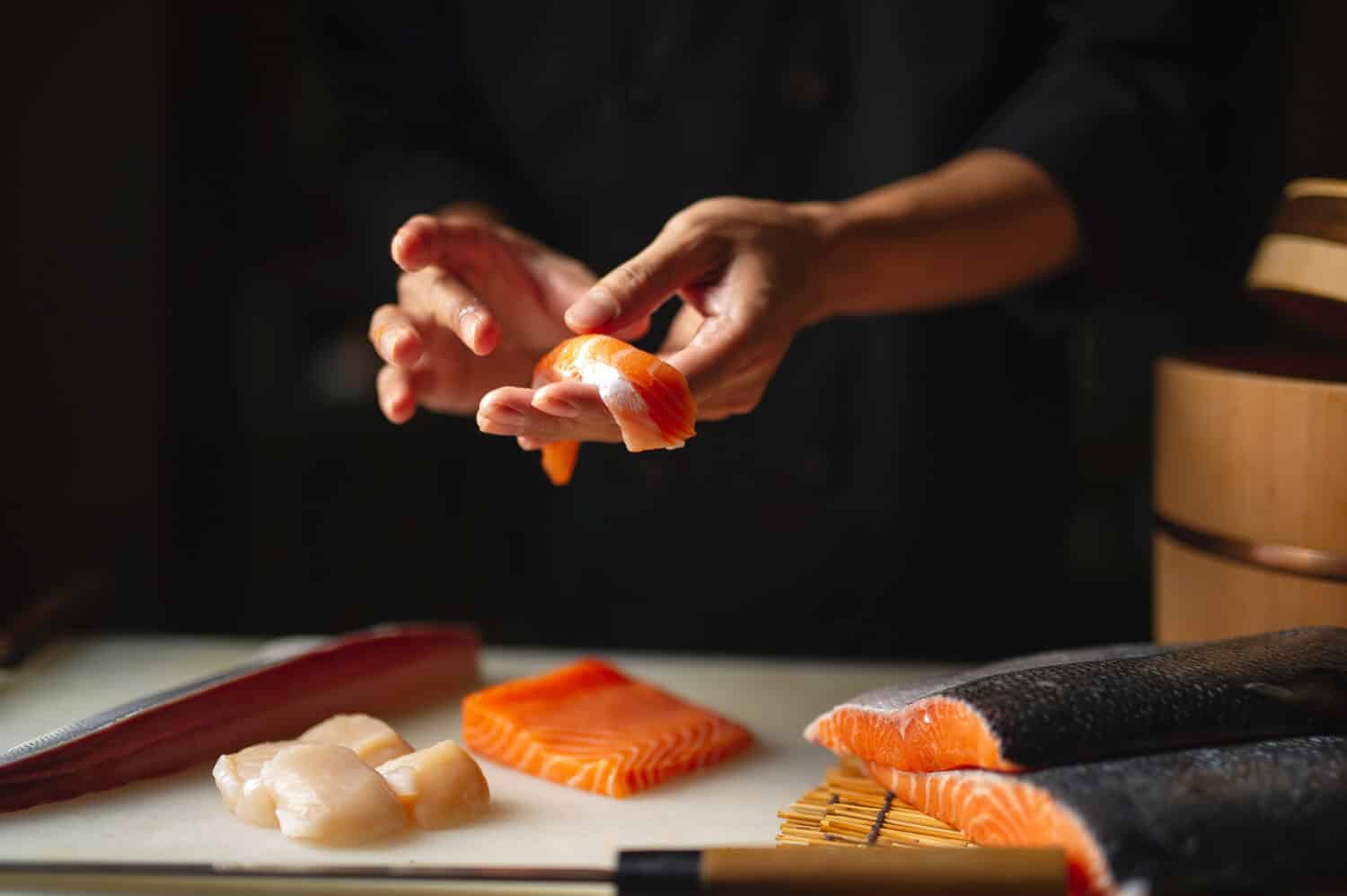 Cinghaile
Cinghaile is a restaurant that breathes elegance and fine dining. This restaurant is a gathering place for elegant, serious dinners and more relaxed nights out with the Osteria and Enoteca spaces. 
If you love decadent cuisine, the menu choices are plenty. Guests can choose from options such as the potato Gnoccheti or tortellini di bologna. If you enjoy trying new dishes and flavors, Chinghaile has many choices!
One Final Note
Are you a food enthusiast who loves to try new restaurants? If you are and happen to be in the area, any of the most expensive restaurants in Baltimore is worth trying.
Whether you are a fan of steakhouses or seafood, the options are plenty. Aside from being a beautiful city with numerous tourist attractions, the food in Baltimore is impeccable. When you try one of these new restaurants, you may find one you can deem your new favorite!
The image featured at the top of this post is ©ESB Professional/Shutterstock.com.