The city of Indianapolis moves fast, and we're not just talking about the races that take place here each year. The food scene in Indianapolis is a fast-paced and ever-changing landscape with many opportunities for delicious and varied cuisine. However, there are no Michelin Star restaurants in Indianapolis. The thing is, the Michelin Guide only covers specific parts of the U.S. and abroad. And while it is expanding its rating system into states like Colorado, and Florida, it has yet to cross the border of Illinois over to Indiana. Therefore, Indianapolis has other ways of identifying the best restaurants to consider. There are local reviewers, publications, and community favorites. There are also other culinary awards that do honor restaurants in the state of Indiana.
The James Beard Award is offered in numerous categories including regional "best chef," "outstanding restaurant," and tiers of "hospitality" awards. The James Beard Awards recommend restaurants, chefs, and restauranteurs that demonstrate strong values within the culinary world, practice inclusivity, and showcase personality in their chosen cuisine. There are two rounds of judging, and even to make it to the semifinals of the James Beard Award cycle is quite an achievement. Several of the restaurants included on this list have been nominated several times. Let's learn more about the close to Michelin Star restaurants in Indianapolis, Indiana.
Bluebeard
653 Virginia Avenue, Indianapolis, IN 46203
Bluebeard's chef Abbi Merriss is a gem of the fine foods scene in Indianapolis. She will be mentioned several more times on this list. Chef Merris was nominated multiple times for a James Beard Award in the regional "best chef" category. Bluebeard, which opened in 2012, was nominated in the "best new restaurant" category (via Indy Star). Situated in a trendy, warehouse from 1924, Bluebeard's food can be described as innovative New American cuisine. Bluebeard is a farm-to-table restaurant that partners with local farmers to bring fresh produce and local ingredients to the inventive menu and dining experience. They also have an in-house bakery called Amelia's where they bake all their baked goods from scratch.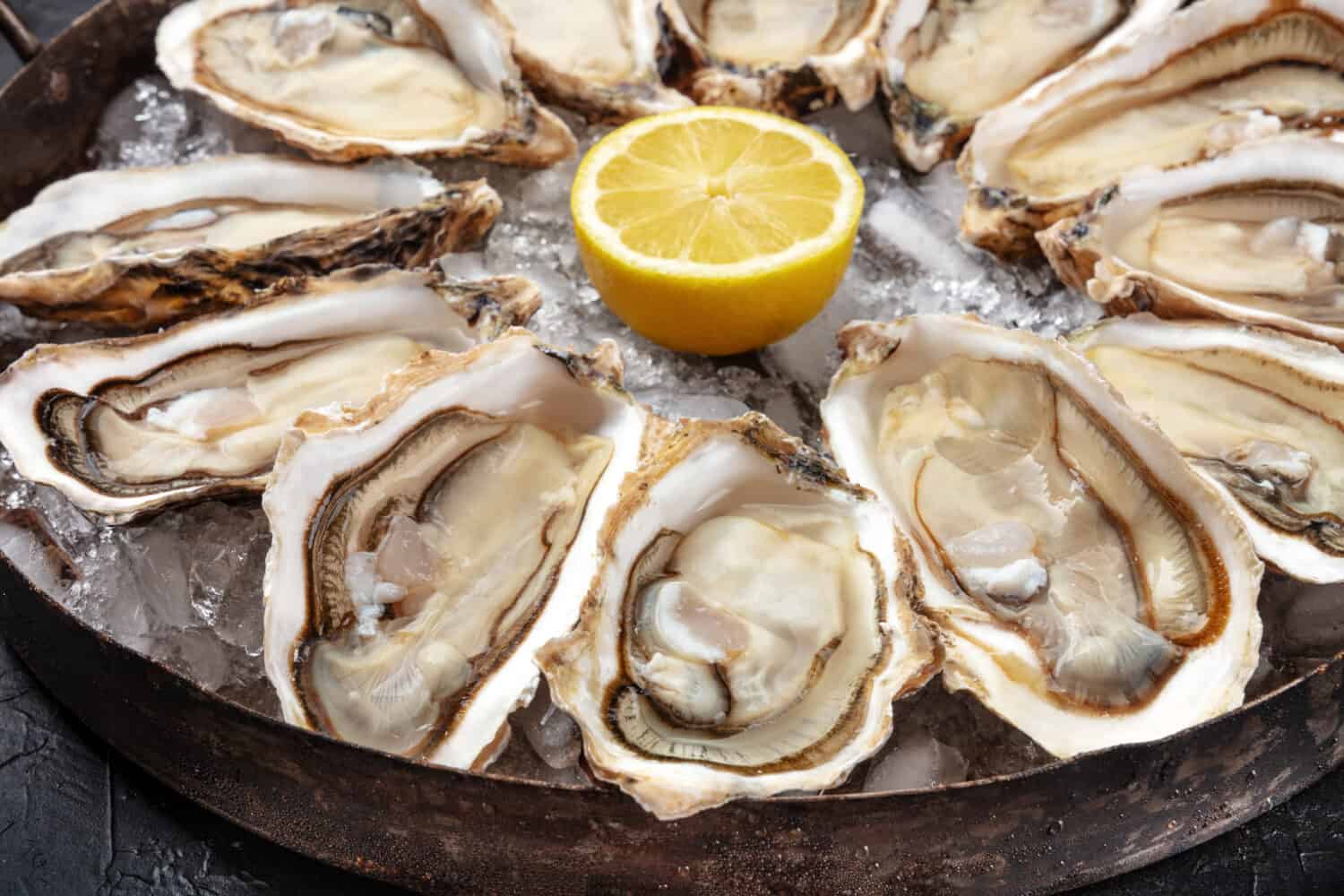 The dinner menu begins with lovely starter options like grilled bread with combination butter and roasted garlic oil, fresh oysters, charcuterie boards, herring brioche toast, chips, and olives. There's a chop salad, beet salad, Caesar, and Panzanella with peaches. Sides include Brussels sprouts with pickled red onions, roasted cauliflower, blistered shishito peppers with Alabama white sauce, and smoked almonds. There's spaghetti in crème fraîche, watermelon, tomato gazpacho, dragon shrimp with bean curd ranch, slow-roasted salmon rillettes in gremolata, fried green tomatoes, and baby octopus. Mains feature branzino, pork belly, ribeye, and pork chops, all of which feature an array of delicious sauces and glazes galore.
Kan Kan Cinema & Brasserie
1258 Windsor St., Indianapolis, IN 46201
Another one of Chef Merriss's Indianapolis contributions is the Kan Kan Cinema & Brasserie. The restaurant portion of the theater offers small bites, full meals, and a full cocktail menu. Overseen by Chef Michael Conley, another culinary great in this city, Kan Kan is well worth a visit on your trip to this city. Like Merriss's other restaurant, Kan Kan uses local farms to provide the freshest seasonal ingredients to craft its menu options. As a result, the menu changes when certain ingredients are no longer in season.
The current menu is separated into smaller bites and larger meals. Enjoy their array of charcuterie and cheese boards, with bread also from Amelia's Bread. There are oysters, frites with chives and Kan-Kan ranch, bacon, cheddar, and cashew dip with rosemary crostini. Try their fresh salads, and larger plates the likes of sweet chili wings with pickled vegetables, pork belly buns with umami mayo, lasagna, salmon, or barbequed duck with cornbread, and smoked tomato jam.
Love Handle
877 Massachusetts Ave., Indianapolis, IN 46204
Love Handle was nominated in 2020 for the James Beard Award category of "outstanding hospitality." The homey restaurant serves creative breakfast and sandwich offerings that use local ingredients in a demure setting in downtown Indianapolis. Their menu is straightforward with options like smoked pork belly with an egg, on toast with butter, and pork tongue in a Sunnyside up egg with toast breakfast sandwich. Try their biscuit slider, with Thai chili sauce, or smoked lake trout and duck eggs. The lovely sandwich features braised beef tongue with shitake mushrooms, cashews, hummus, and smoked carrots. And the bunny sandwich includes jalepeños, bratwurst, pickled red onion, and a dikon pureé.
Milktooth
534 Virginia Ave., Indianapolis, IN 46203
Milktooth is described as a "modern diner," and in 2017, its chef Jonathan Brooks was up for the James Beard regional "best chef" award. While there are no Michelin Star restaurants in Indianapolis, there are other honors that clearly showcase the culinary talent of this city. Other accolades for both the chef and the restaurant include a shoutout among 11 other chefs by Food and Wine Magazine. Milktooth was included in the 10 best new restaurants in the U.S. by Bon Appétit Magazine. Opened in 2014, the diner focuses its menu around local, seasonal produce. The result is creative and nuanced breakfast and lunch options. Their goal is to provide good food for the people of Indianapolis, and they're sticking around!
The menu offers both brunch and more dinner-related items. Brunch includes sweet and savory Dutch baby pancakes, sourdough waffles, patty melts, grilled cheese, and a breakfast plate with bacon, eggs, and kimchi mayonnaise. Small dinner plates feature oysters with a fermented chili mignonette, summer squash, and potato latkes, farm chicken wings with jalepeño ranch, and a seasonal salad. Dessert features a beignet with chocolate mousse, and a cherry, and strawberry compote.
St. Elmo Steak House
127 South Illinois St., Indianapolis, IN 46225
The St. Elmo Steak House takes the title of the oldest establishment on this list. Essentially a landmark in downtown Indianapolis, this steakhouse has been open since 1902. With an array of cocktails, specialized sauces, and a fantastic dining menu, this place is quite deserving of some recognition. Between starts, steak, seafood, and sides, there is simply so much to try.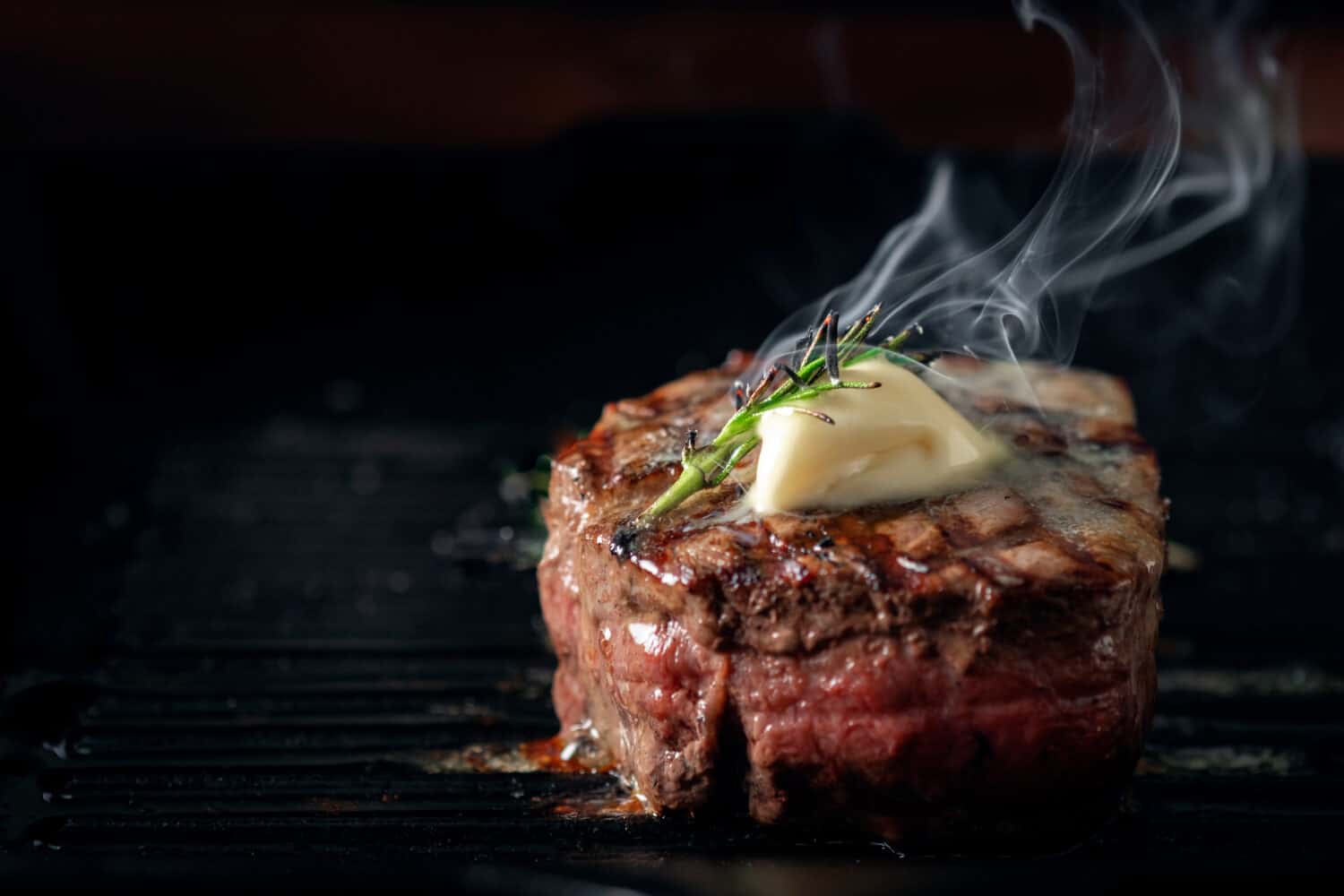 For starters, there's the classic St. Elmo shrimp cocktail®, an array of salads, chopped steaks, pork chops with brandy dijon sauce, and roasted chicken breast with cooked veggies in a mushroom demi glaze. Try their sashimi yellowfin tuna, lobster tail, crab stuffed shrimp, and seafood pasta. And for the star of the show, the steaks of the steakhouse, enjoy every cut with navy bean or tomato soup, friends, potatoes, or French green beans. There's porterhouse, ribeye, felt mignon, flat iron, New York strip, prime rib, and several dry-aged options as well. Sauces include bearnaise, horseradish gorgonzola butter, chateaubriand sauce, and a number of sides for sharing or adding.
Vida
601 East New York St, Indianapolis, IN 46202
Vida restaurant is another community gem and one of only a few Indianapolis eateries to earn the AAA Four Diamond award. The cuisine is New American, with chef Thomas Melvin taking inspiration from recipes all over the world. The menus are rotating, as the ingredients are fresh and therefore seasonal. Vida works with local farmers and vendors and also uses its own hydroponic system to grow the greens for the salads. There's an à la carte menu and a six-course tastings menu available to Vida guests. The dinner menu costs $95 per person, while the tasting menu starts at $135 per person without wine.
The menu is crafted by expert chefs and Sommeliers on the Vida team. Dinner starts with bluefin tuna with green chickpeas, goat cheese, and beets, beef tartare with quail eggs and caperberries, roasted carrots, caramelized cauliflower, and "wall greens" from Vida's hydroponic growing wall. Enjoy buttermilk fried chicken thighs, foie gras, scallops, and ribeye with maitake mushrooms, potatoes, and asparagus. There's truffle tortellini, lamb loin, king salmon, duck breast, and harissa shrimp. Finish your night with ricotta doughnuts in a bourbon maple glaze with candied bacon, passionfruit cheesecake, or chocolate torte with toasted coconut ice cream. The tasting menu features a seasonally dependent variation.
The image featured at the top of this post is ©Sean Pavone/Shutterstock.com.