Tampa isn't just a great place for families–it's also a great place for thrifting. Whether you're an experienced thrifter who knows exactly how to find the best deals or you're new to thrifting, there's no shortage of treasures for you to find in the Tampa area. No matter what you're looking for, here are some of the best thrift stores in Tampa.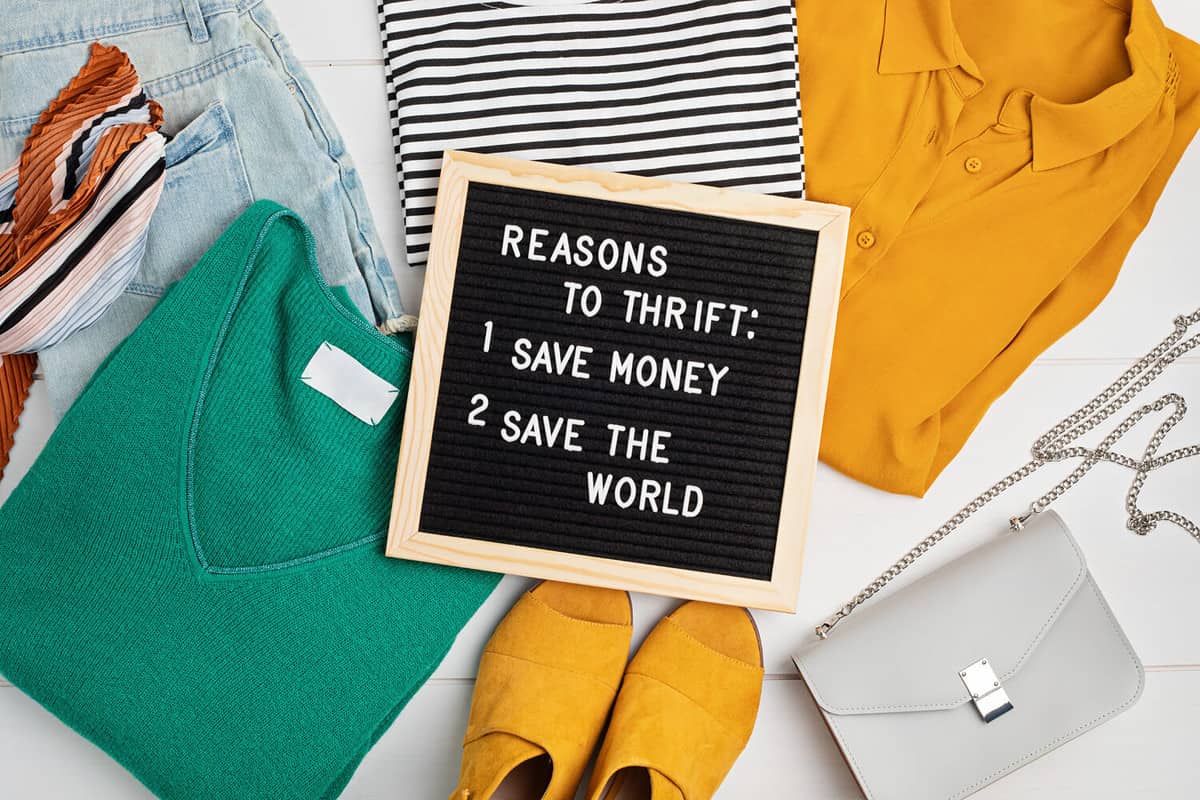 Sunshine Thrift Store
4304 S Dale Mabry Hwy, Tampa, FL 33611
Sunshine Thrift Store is a Tampa classic and one of the top thrift stores in the area. Since 1982, Tampa has been graced with this gem and dedicated thrifters scour the shelves weekly looking for deals. Although Sunshine is a for-profit organization, they do assist in fundraising for local non-profits as a way to give back to the community.
Sunshine Thrift Store is the perfect place to find second-hand clothing for yourself and the whole family. You're bound to find some vintage pieces during your search as well. Sunshine also sells unique jewelry pieces and carries a wide selection of electronics. Like many thrift stores, they have specific deals throughout the week. Check their website for their current sales.
The Spring Thrift Store & Boutique
The Spring Thrift Store: 209 N. Willow Avenue, Tampa, FL 33606
The Spring Boutique: 3418 W. Swann Avenue, Tampa, FL 33609
If you're looking for a place to score some unique clothing while helping those in need, visit The Spring Thrift Store or The Spring Boutique in Tampa. Both of these stores are run by The Spring Tampa Bay, a non-profit organization that provides emergency shelter, support, and resources for women and children who are victims of domestic violence.
The Spring has two thrift stores in Tampa and at both locations, 100% of the proceeds go to the non-profit. You'll find an array of clothing, jewelry, and furniture at both locations. While many claim the prices are high compared to other thrift stores in the area, the money goes to a great cause.
Life Treasure's
1918 S Dale Mabry Hwy, Tampa, FL 33629
Located in the heart of South Tampa, Life's Treasure's is a treasure in itself if you're looking for a local thrift store in Tampa. At Life's Treasure's, you'll find vintage clothing, knick-knacks, and furniture. It's also common to find a wide selection of vintage tableware and other home goods.
When you shop at Life's Treasures, the profits from your purchase support the hospices of the Chapters Health System. They also have a second thrift store location in Carrollwood about 30 minutes down the road.
Community Thrift
14244 N Nebraska Ave, Tampa, FL 33613
Community Thrift Store has a different feel than the higher end boutiques of South Tampa, but if you're looking for an extensive collection of knick-knacks, books, home decor, and clothing, this is the place for you. Community Thrift Store adds new items to the shelves daily and they offer daily sales as well, ranging from 25% to 50% off.
If you plan on becoming a frequent flier, Community Thrift Store has a loyalty system that allows you to earn points every time you shop. Check out this thrift store next time you're shopping for clothes, toys, books, or housewares.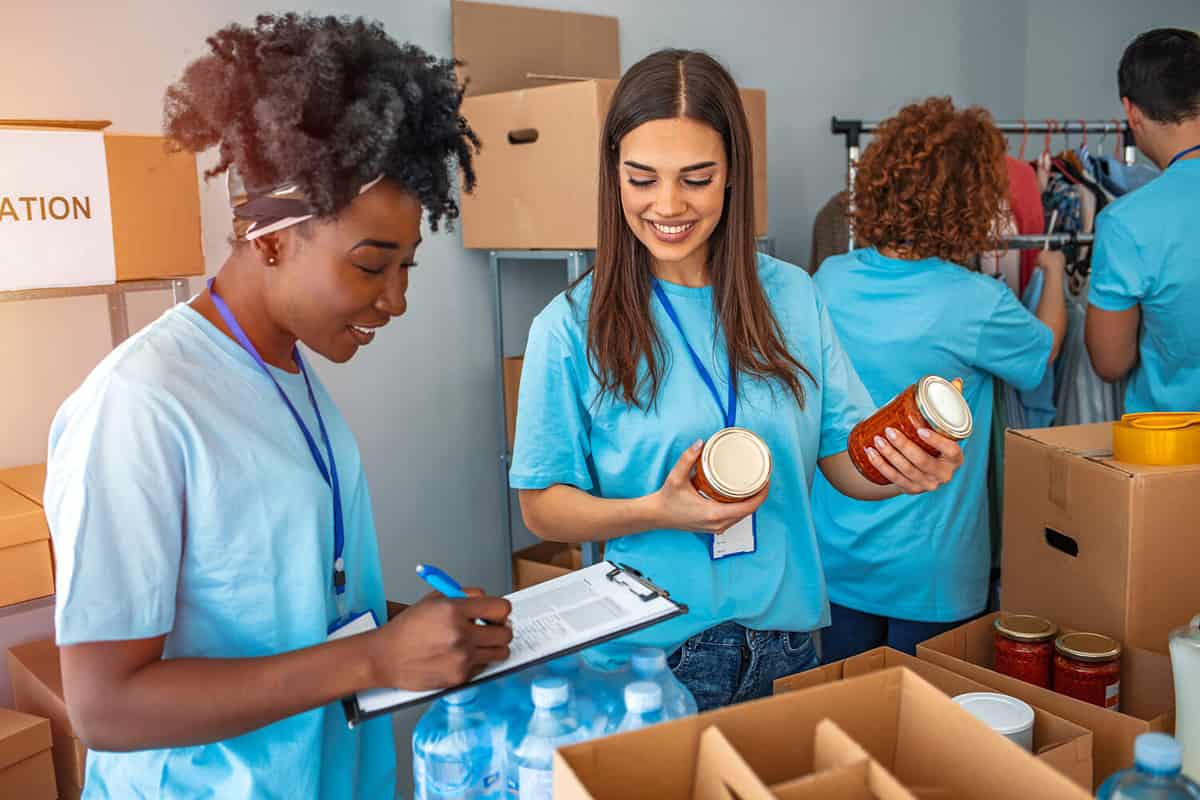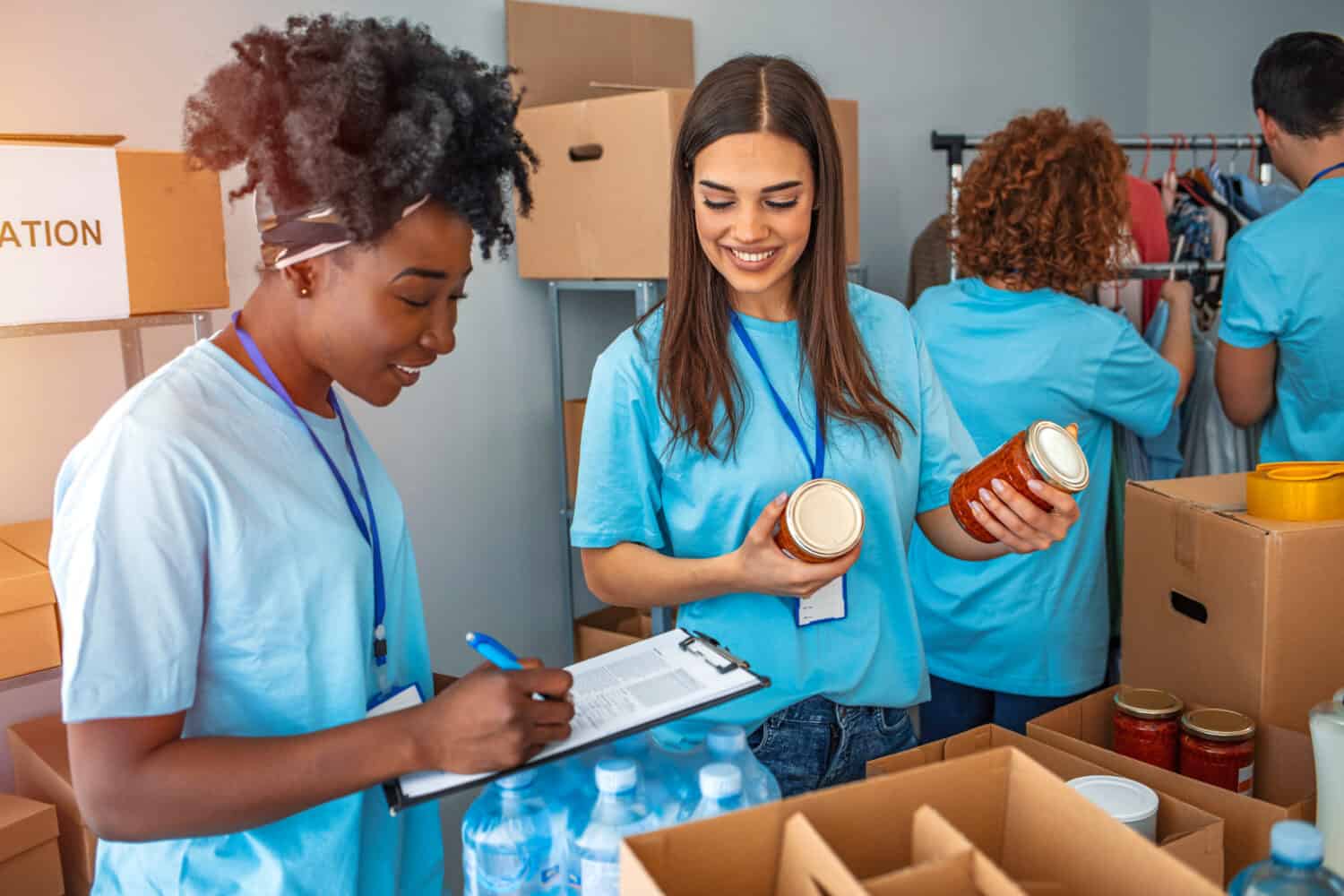 The Vine Thrift Store
5807 S Dale Mabry Hwy, Tampa, FL 33611
The Vine Thrift Store is a small, family-friendly store in Tampa. They have an assortment of clothing, furniture, knick-knacks, and children's toys. They also have a wide assortment of DVDs and books. The Vine Thrift Store offers a friendly and welcoming environment–you can even enjoy a free cup of coffee or tea while you shop. Shopping at The Vine is an overall enjoyable experience, especially if you're shopping with young children.
The Vine Thrift store is a family-owned store with a mission to help those in need in the Tampa community. All the profits from the store go to a non-profit organization called The Vine, which helps people in crisis. They often display special discounts and sales online, so check their website for any updates.
Vintage Post Marketplace
5206 N Florida Ave, Tampa, FL 33603
If you're looking for a place to find true vintage furniture and clothing, stop by the Vintage Post Marketplace. Tampa's marketplace for everything vintage, the Vintage Post Marketplace has a plethora of repurposed, vintage, and unique decor. You can find their current pieces online and while their vintage furniture is pricier than your typical thrift store, they offer pieces you won't find anywhere else.
The location for the Vintage Post Marketplace was originally a 9,000 sq. ft post office. Now the space is used to display a huge collection of antique furniture. If you have any gently used furniture of your own, you can also sell your furniture to the Vintage Post Marketplace.
Valhalla Resale
6112 N Central Ave, Tampa, FL 33604
Valhalla Resale is not your standard thrift store or consignment shop. While they do sell used clothing like other thrift stores, they also offer a clothing membership that allows you to borrow items from the shop each month.
The current cost of the membership at Valhalla Resale is $49/month. This price allows you to borrow three items of clothing at a time with unlimited exchanges. You can keep the clothing for as long as you want, and when you're ready to swap them out, you get to pick three more items. Valhalla Resale also offers add-ons to your membership. For an extra $5/month, you can borrow accessories and an extra $10/month gets you two extra clothing items.
Stained Market Place
2106 E 15th Ave, Tampa, FL 33605
Stained Market Place is the perfect thrift store for DIYers or those who love unique or vintage furniture. This market has vintage, salvage, and DIY pieces you can use for upcycling or creating your own unique pieces. They also have plenty of knick-knacks and vintage home goods to choose from.
In addition to their indoor shopping, the Stained Market Place also has a weekly market in Ybor as well as a seasonal market they offer a few times a year.
Tips for Thrifting in Tampa
Whether you're new to the area or you're new to thrifting, you might not know where to start. No matter which thrift stores you decide to stop by, here are some helpful tips for thrifting in Tampa:
Stop by on weekdays
People love to thrift in Tampa! If you're able, shop during the week instead of on the weekends. A lot of the stores on this list get pretty busy, especially on Saturdays. You'll find it easier to navigate the crowds if you hit the thrift stores during the week. If you do visit on the weekend, shop early to avoid the crowds.
Fuel up before you go
No matter where you stop in Tampa, there are plenty of unique coffee shops in the area. Stop by one of the Tampa favorites, like Buddy Brew or Kahwa Coffee, before starting your thrift store excursion to ensure you're caffeinated and ready to shop till you drop.
Check for weekly deals
You might be thrifting because you enjoy it, for the sake of sustainability, or because you love to save money. Either way, check out some of the deals at your local stores before you go. Many of the thrift stores in Tampa have different deals throughout the week. Check for any specific deals before you go to save even more money.
Next time you're in the area, check out some of the best thrift stores in Tampa to see what treasures you can find!
The image featured at the top of this post is ©Daisy Daisy/Shutterstock.com.