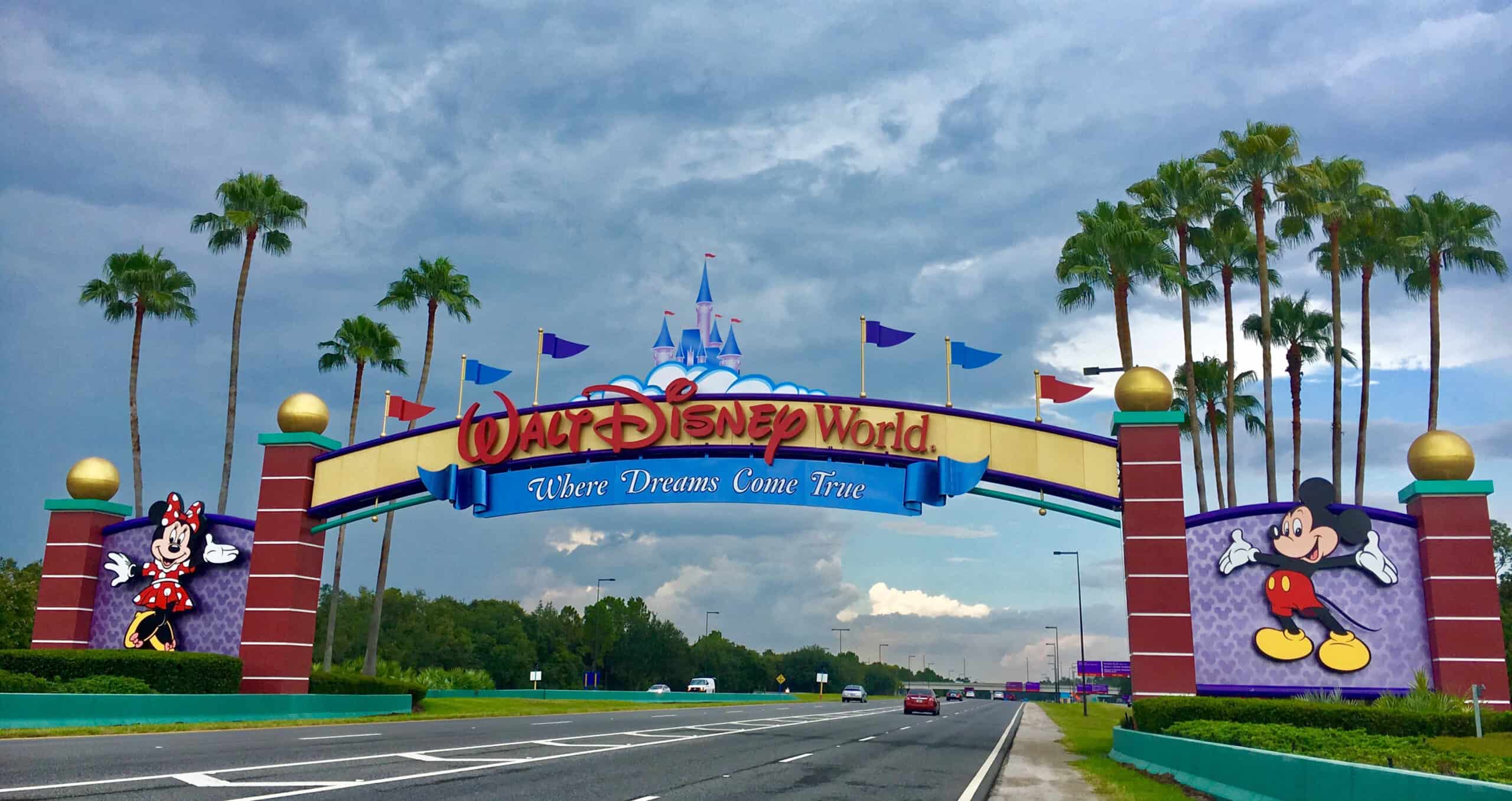 Going to Walt Disney World is definitely one of life's greatest experiences. It's just so magical! If you're a fan of autumn, then you should absolutely spend fall break at Disney World. There are two massive special events during the autumn: the EPCOT International Food and Wine Festival, and Mickey's Not-So-Scary Halloween Party in Magic Kingdom. Both events offer boundless fun and magical entertainment for you and your family. Here's everything you need to know for a family-friendly fall break, Disney-style!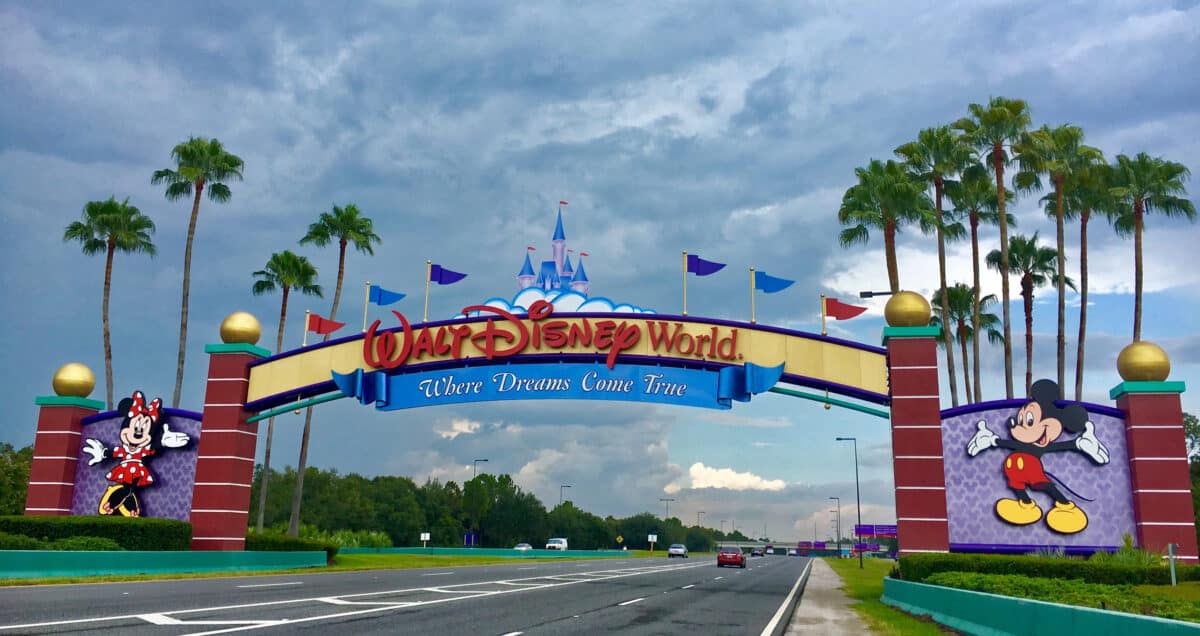 EPCOT International Food & Wine Festival
If you like food (and that would be everybody, right?), you won't want to miss this event. Running through November 19, the EPCOT International Food and Wine Festival features food and drink from around the globe. Want some Greek spanakopita and lamb gyros? Got it. German bratwurst and beer? Coming right up. Indian chicken tikka masala? Irish seafood pie? You can find all this and more. Plus, there is no separate ticket for this event – all you need is admission to EPCOT.
There's a lot more to this festival than just eating. From epic scavenger hunts to live music, there is plenty to keep you and your family busy throughout the day.
Remy's Ratatouille Hide & Squeak
This Ratatouille-themed scavenger hunt takes place around the World Showcase. It's ideal for families, children, and, yes, grownups! All you need to do is buy the scavenger map and stickers. Place the relevant sticker on the country when you find Remy there. Then, once you've located each Remy and finished your map, deliver it to the specified location to win a reward!
Pluto's Pumpkin Pursuit
From September 9 to October 31, get into the Halloween mood by participating in this unique pumpkin hunt. How to play? You can get your game board and stickers at specific merchandise locations. Have fun looking for hidden Disney-themed decorative pumpkins, placing the corresponding stickers on your game board once you've found one of Pluto's pumpkins. Whether you hunt for pumpkins or not, you can get a prize by taking your game board to a redemption location.
"Eat to the Beat" live concerts
During the EPCOT International Food & Wine Festival, add a live band to your day of excellent dining! Attend an "Eat to the Beat" concert presented by Florida Blue Medicare. Concerts take place at America Gardens Theatre three times a day: 5:30 p.m., 6:45 p.m., and 8:00 p.m.
Where to Eat
Okay, so you can really eat everywhere. This is a food and wine festival, after all. But to narrow things down a bit, the park is set up with a number of "global marketplaces" so you can sample different kinds of food:
The Alps
Australia
Brazil
China
France
Hawaii
India
Japan
Kenya
Mexico
And a lot, lot more!
If you plan to attend one of the "Eat to the Beat" concerts, there are dining packages available that get you reservations at one of the park's restaurants along with concert admission.
Mickey's Not-So-Scary Halloween Party
Bring your kids to this family-friendly event for a Halloween celebration they will never forget. Located in Magic Kingdom, Mickey's Not-So-Scary Halloween Party runs on select nights from August 12 to October 31. A separate ticket is required for admission.
There are loads of special activities, attractions, and entertaining shows at this massive event.
What to Do
Trick-or-treat
Your kids are welcome to come in a family-friendly Halloween costume for some trick-or-treating with their favorite Disney characters. Don't worry – adults can wear a costume too!
Each child receives a special souvenir bag to fill up with candy.
It's not just the Disney characters and kids who are in costume at this special Halloween event – many of your favorite Disney World rides are too! Check out popular rides like Mad Tea Party and Space Mountain to see their Halloween transformation. And, of course, the Haunted Mansion is also a spooky favorite.
Disney Junior Jam
Rides
At Mickey's Not So Scary Halloween Party, the brand-new Storybook Circus Disney Junior Jam is spectacular! dsIf you want to dance the night away with your favorite Disney Junior characters, this is the place to be!
This year's celebration is located in Fantasyland's Storybook Circus area. It is geared towards younger children, who can dance the night away with Vampirina, Doc McStuffins, and other beloved Disney Junior characters.
Hocus Pocus Villain Spelltacular
The Hocus Pocus Villain Spelltacular, a live production, is presented on the stage of Cinderella Castle. With Thackery Binx's ghost providing the opening voice-over, it stars the Sanderson sisters from the 1993 movie Hocus Pocus and includes a number of Disney villains in supporting roles.
Disney's Not-So-Spooky Spectacular
During a scary-fun fireworks show, Mickey, Minnie, Donald, and Goofy are taken to a mysterious haunted house where they meet dancing skeletons, waltzing ghosts, and a group of evil Disney villains!
This amazing show features state-of-the-art projection effects, lasers, lights, and fireworks, making it a truly enthralling night for both you and your young ones.
Mickey's Boo-To-You Halloween Parade
During this spellbinding parade, you can catch a glimpse of evil villains, scary ghouls, and a few other well-known characters as they float by.
This popular parade brings out a variety of scary-but-fun floats twice a night.
Where to eat
If you are looking to eat something besides the loads of Halloween candy your children get, there is plenty of Halloween-themed food and drink at eateries and food stands throughout the park.
Disney Villains After Hours
If Mickey's not-so-scary party isn't scary enough, you might want to try Disney Villains After Hours. Available on select nights in the fall with a separate ticket, this event caters to teenagers and adults.
There's a lot of scary fun in Disney Villains After Hours. Among the highlights are:
Thrilling entertainment with your favorite bad guys
Access to Magic Kingdom's most popular rides and shows with short wait times.
Ice cream treats, popcorn, and bottled drinks are all free with your event ticket and can be found at carts set up around the park.
Fall Dining Experiences
For a delicious fall-themed dining experience, consider Minnie's Halloween Dine at Hollywood & Vine or the Liberty Tree Tavern. Be sure to make reservations in advance for either experience.
Minnie's Halloween Dine at Hollywood & Vine
This charming restaurant is a great place to go if you're looking for great music, decorations, and tasty food. Celebrate with well-known Disney characters who are dressed perfectly for the season.
At this amazing lunch and dinner, you can share appetizers and then choose your own main course and dessert.
Liberty Tree Tavern
Pay homage to our country's founders while you eat at this elegant colonial-style inn that serves traditional New England food.
Celebrate American history with a traditional Thanksgiving dinner for the whole family. The Patriot's Platter comes with traditional sides and roasted turkey breast, pot roast, and oven-roasted pork.
How to Get Tickets
Park Tickets
Before you purchase park tickets, it is best to review all your options of what would be most cost-efficient. Check out the hotel resorts within the Disney World park – many offer special packages that include tickets in their fees.
If you plan to visit more than one park, it may be better to purchase Park Hopper tickets directly from the Disney World site.
Additional Discounts: Florida residents can receive special offers, as can Annual Pass Members, Disney+ subscribers, members of the military, and more.
How to Get There
Airline tickets
Flying into Orlando International Airport will land you around a 30-minute drive from the main park.
Airport Shuttles like Mears Connect and The Sunshine Flyer need to be reserved in advance. Other options are car rentals, taxis, and rideshares like Uber and Lyft, which can be arranged at the airport.
If you choose the Lyft app, select the Minnie Van option, which is one of the most whimsical and comfortable rides.
Train
Taking the Amtrak train to Disney World is a great way to see the country and can be a lot of fun if you have extra travel time. The two closest stations are Kissimmee (15 miles from the resorts) and Orlando stations (20 miles away).
Where to Stay
Disney's campus hosts over 25 Disney Resort Hotels, categorized from Value to Deluxe. The resorts offer free transportation to the theme parks, with options including bus, boat, monorail, and Skyliner.
Prices at the resorts will depend on the types of amenities they offer. Some resorts, such as Disney's Animal Kingdom Lodge, host a multitude of amenities such as campfire activities, movies under the stars, spas, playgrounds, and arcades.
Families that don't need all the extra amenities may consider an affordable resort with basic amenities, such as Disney's All-Star Music Resort.