Dollywood is one of the most popular amusement parks in the United States. With its perfect mix of thrilling rides, family-friendly attractions, and award-winning shows, it's no wonder so many families flock to Pigeon Forge every year to experience all the park has to offer.
If you love excitement, nothing can beat the thrill of a ride through partial or total darkness. While Dollywood is not known for its dark rides, there are two rides that take you through the dark for most of the ride.
If you're planning a family vacation with your family this year, head to Pigeon Forge, and be sure to check out the dark rides at Dollywood — they're sure to provide an exhilarating experience for everyone!
Mystery Mine
Mystery Mine is a dark ride at Dollywood that is consistently ranked as one of the park's most famous haunted attractions. This indoor roller coaster will take you on a ride down an abandoned mine shaft, where you will encounter a wide variety of spooky surprises along the way.
A highlight is the 85-foot drop at an angle of ninety degrees into total darkness; at one point, you will even be upside down for a few seconds.
If you're searching for the ultimate adrenaline experience, try out the Mystery Mine. Not recommended for those with a weak stomach!
Four guests can sit side-by-side on Mystery Mine. Do note that each guest must be at least 48 inches tall.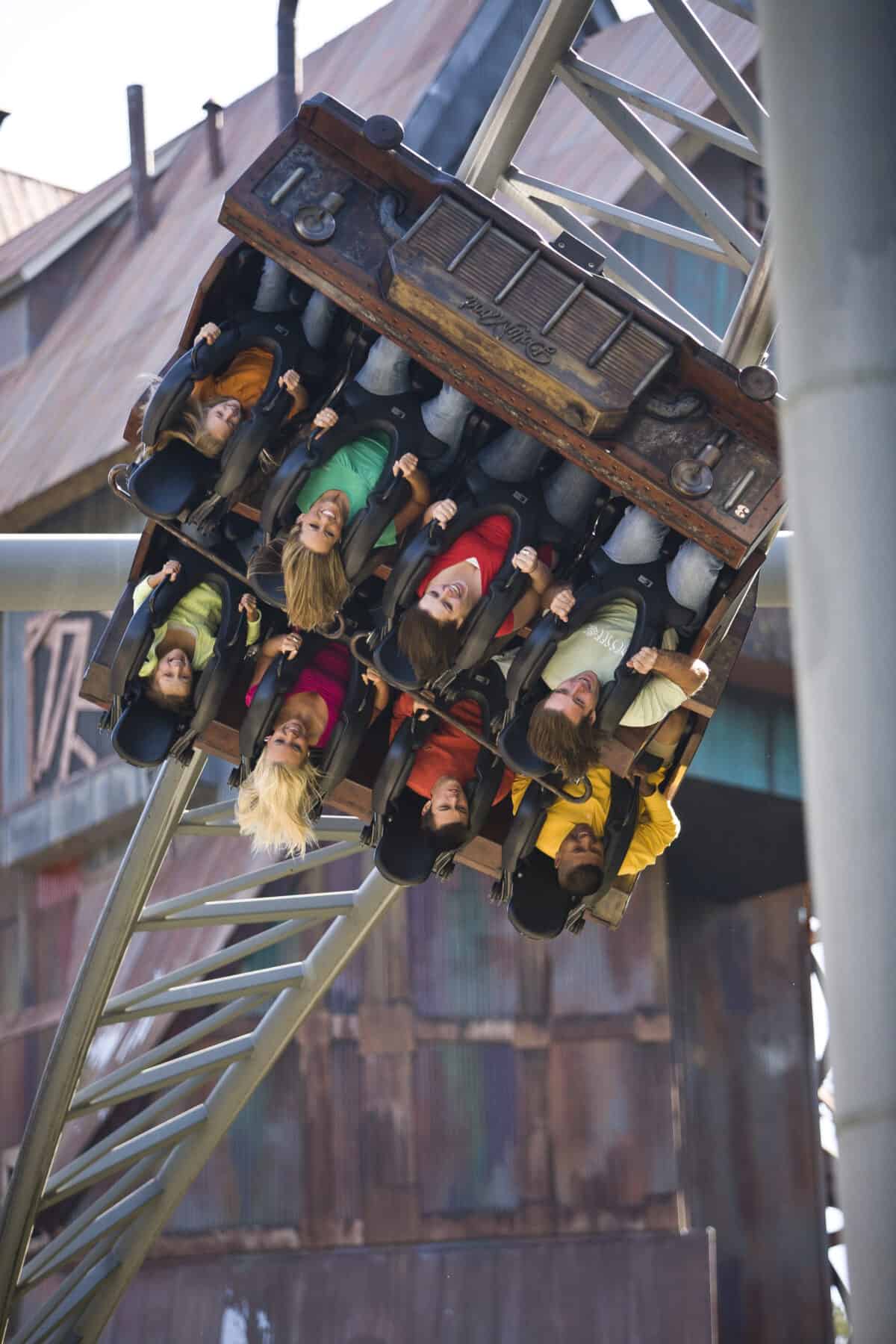 Blazing Fury
Blazing Fury is an indoor roller coaster that's an excellent choice for families with young children. Blazing Fury is suitable for all ages and takes riders on a journey through an old 1880s town that is being engulfed by flames.
The coaster races through the town as riders and townspeople try to escape the fire. There are two launches on the ride, and you will be upside down for a few seconds at one point. Everyone in your group is guaranteed to enjoy themselves while riding Blazing Fury.
Note that the minimum height for this ride is 42 inches.
Find even more amazing information about Dollywood here.