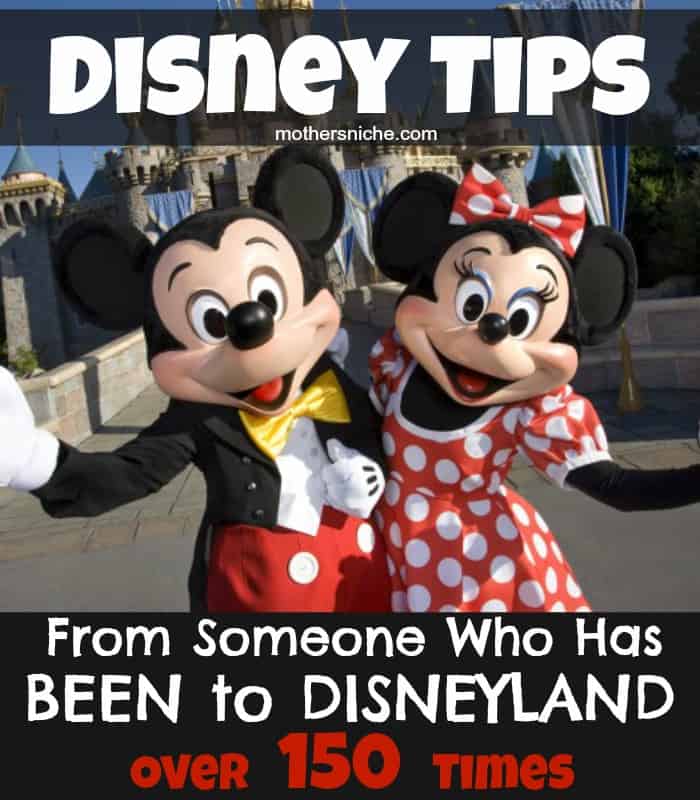 Let's Get Ready for Baby!
Sign up for our monthly pregnancy email series, and you'll get regular updates on your baby's development, helpful timelines to get ready for their arrival, must-have baby needs and so much more! PLUS, you'll get instant access to the MomsWhoThink "Ultimate Guide to Baby Naming in 2022."
CLICK HERE
to get started!
We went to Disneyland last year and took our 1 and 2-year old. we had BLAST and it was all due to our amazing sister who lives in L.A. and is the biggest Disney fan of anyone I know. Every year she gets a season pass to Disneyland and has already been over 150 times in the last few years. Since we are going again this year, I asked her if she would share some tips with you all. If you haven't read our other Disneyland Travel Guides, start here: Thrifty Disney Tips
Take it away Lissa!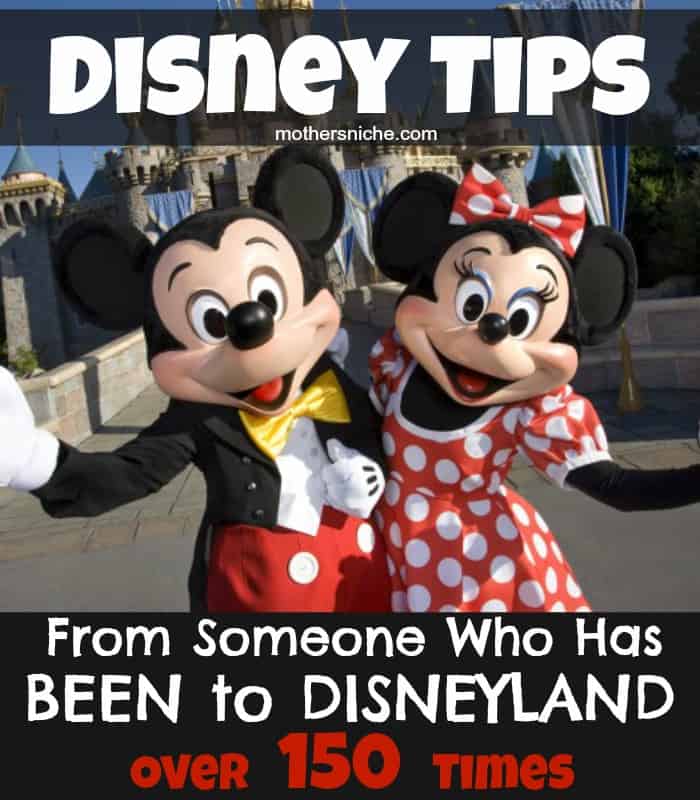 I have been fortunate enough to go to Disneyland SO many times in my life  (140 times in just the last 4 years).  I have loved every visit!
My favorite way to start the day is with a fastpass plan, if you get to stay more than one day and have more than one child, it's a great way to make each one feel included by picking the first fastpass. I recommend grabbing your fastpasses and then getting in line for one of the rides that tends to have longer lines, or one that doesn't have a fast pass option like Finding Nemo or the Matterhorn if you are at Disneyland. For California Adventure, the Radiator Springs Racers is amazing and usually runs out of passes with a considerable wait time afterward.
Apps
I love the app Mousewait, it is free for iphones and it allows you user-generated wait times. It's a great way to ball park the time frames and see if you can squeeze in one more ride before lunch or a snack! It's also great because it gives you height requirements for the rides that have them.
I also love the ap Heads up, it makes the line time go by very quickly as it can be played with 2 or more people and it is a fast paced guessing game, it's worth the 99 cents, trust me.
Warm Weather Tips
If it's a warm day here are some fun options in California Adventure for chilling out:
the Bug's Land area has a water fountain that's a great place for the smaller ones to cool down.
the Aladdin show has viewings that are posted on the marquee or the flyer as you walk in, if the heat has got you down, the seats are very comfortable and the show is great for kids and adults of all ages.
the animation studio is a hidden gem in the Hollywood Studio area, you can take classes and learn how to draw the character of the moment, and while you are waiting for the class to start you can watch some beautiful animation that is presented 360 and sing and dance along. In the same building there is Turtle Talk with crush, an interactive experience where your children can talk to an animated Crush from Finding Nemo that will ask and answer questions, and the Beast's Library where you can discover what animated character you are inside.
for a limited time only you can actually meet Olaf and play in his Frozen area, they have real snow and ice and it is right next to the Monsters Inc ride.
the Ghiradelli fountain has amazing Sundays and ice cream that will cool down your afternoon, or you can build your own ice cream bar(see photo)
Keeping Cool
If a warm Disneyland Day is more your speed, here are some options to keep cool:
Splash Mountain, Pirates and Small World will all splash you, and if you are looking to get soaked, Splash Mountain in the very front is the way to go! When it's really warm the line can be 90 minutes, but they do offer a fastpass option, so it's something to consider.
the Magical Map is a wonderful way to beat the afternoon blues, it's next to small world and is shaded outdoor seating, there are characters that come out into the audience and is great fun for all ages.
the jungle cruise is mostly shaded and tends to be forgotten about mid afternoon, take the opportunity to see the back side of water!
my favorite way to cool of, however, is the Tiki Room and the Dole Whip Float, you can have them separately, but together makes it better because you get to enjoy a little time relaxing with the birds!!
Evenings
Fantasmic and World of Color both offer fastpasses and give you a time to come back to enjoy the show.  They are a great way to end the day, but if you were more interested in catching a few more rides, the Toystory Mania in California Adventure is open, and you are able to hear the music most of the line and see the back side of World of Color, which is a fun thing to do if you have gotten to enjoy it the night before. Another one ride that stays open is Splash Mountin, there is something exhilarating about coming over the mountain in time to see the Fantasmic dragon breathe fire!  The other rides in the park do tend to have shorter lines during these shows, the parades, and fireworks as large crouds are gathering for the events.
Photos
If you will be spending multiple days and want to leave your camera at home, you can use one photo pass for the whole trip and order all of the photographs on a cd for $169.95.  And the Disney web site lets you add fun backgrounds and save multiple photos making it a great option for a light packer.
Some options for outside the park
All the hotels have open lounges for their guests, you can relax and watch some cartoons in the lobby of the Grand California or enjoy a walk around the gardens
Downtown Disney has a movie theater if sitting is more your interest
Downtown Disney also has the Lego store with huge Disney Characters inside and out
There is an ESPN Zone and a Rainforest Cafe if you are looking for themed dining outside the park
If you haven't booked your trip yet, Get Away Today will be heaven-sent for you. Their customer service is amazing (Disneyland is their specialty), and they will beat all deals besides military discount. Get an extra $10 off your vacation package using code MOTHERSNICHE. Also, if you're wondering if things are cheaper booking on your own, read:
And if you really are going to Disneyland, here are some tips that will rock your world:
In fact, you should probably just check out our entire Disneyland Travel Series!