There's nothing quite like the thrill of riding a beautiful wave back toward the beach. At the best surf camps in the U.S. campers will learn the art of surfing. With the help of instructors, young surfers of all skill levels will surf in a safe learning environment. What better way to spend a summer vacation than out on the ocean, learning to surf?
Surfing as a recreational sport originated in Polynesian cultures and the earliest settlements of Hawaii. The sport's popularity caught the interest In areas like California, Oregon, and Australia. In all of these places, the beautiful coastlines made for great and varied surfing styles (via Brittanica).
Modern surfing is a highly skillful sport with international interest. And the surfboards are specifically made to withstand the strength of the water and the style of the surfer. Sending your young surfer to one of these camps is sure to focus their skills and grow their love of surfing. Check out some of the best surf camps in the U.S. and see what option may be the best fit for your summer plans.
Fun Surf LA
At Fun Surf LA, campers ages 7-17 can work on their surfing skills in a safe, yet very fun environment. The mission of this camp, located in Los Angeles, CA, is to improve campers' self-confidence and sense of safety in the water as they surf. There is the option to attend the full week of camp, a two-day weekend version, or a one-day drop-in opportunity as well. Aside from daily surfing lessons and excursions, campers can participate in recreational activities like beach volleyball and badminton, eat lunch with their new friends and soak up the sun. There is always access to sunscreen and lots of water for staying hydrated.
The Cali Camp
Look no further than The Cali Camp for one of the best surf camps in the U.S. At this camp, surfers of all skill levels will have the chance to participate in a week-long session of surfing, learning, and fun! Sessions for this camp open in March and run through November! One of the major plus sides to living in the San Clemente area, it's sunny and surfable all year long! At this camp, surfers will get to explore the waves of Santa Monica and Venice Beach along the San Diego coastline. Not to mention the chance to check out some of the best surfing spots in the world! Try out Huntington Beach and La Jolla! With qualified instructors always on hand, you'll have a great summer in the sunshine, out on the waves!
Surf Camp Maine
Located at Scarborough Beach, Surf Camp Maine is one of the East Coast's premier surf schools and summer camps. Children between 9-15, of all skill levels, can join in a week of surfing, sand, and sun at this beautiful New England beach. And for the younger kiddos who want to be involved, Beach Camp is offered for kids ages 7-11. These campers will also participate in beach-related activities like boogie boarding and tidepool exploration. With guidance from instructors in all areas of these fun beach-side activities, your children are sure to have a summer to remember in this beautiful area of Maine.
Surf Camp in Oahu
How does surf camp in Hawaii sound? If your answer is "absolutely great!" be sure to check out Book Surf Camps by Tripaneer's 7-Day All Levels Surf Camp. This camp is located on the North Shore of Oahu, Hawaii. Campers will participate in daily surfing for all skill levels as well as evenings filled with Jiu-Jitsu. Hosted at the Scrap Shack Gym, campers will train their minds and bodies to be better surfers. And they will get to learn from truly wonderful teachers in a beyond-beautiful place. The camp lasts for five days that include island explorations and full access to the equipment needed for a week of full-on surfing. Learn from some of the best on this tropical island paradise, make friends, and surf!
Sol Surfers
The Sol Surfers Camp is held in Charleston, South Carolina. Hosted on Folly Beach, this camp features 5-day, 9 am – 12:30 pm sessions. Summer sessions are co-ed and open to children ages 6 and up who are comfortable in the water and want to improve their surfing skills. Every day, campers learn new surfing concepts from the highly trained instructors who work with them in the water. They'll come out of this camp with a new understanding of the art of surfing and lots of safety skills as well. Weekly sessions begin at the end of May and last through mid-August. Sign your child up today for one of the best surf camps in the U.S. located on the beautiful coast of South Carolina.
Everyday California Surf Camp
At Everyday California Surf Camp, kids ages 5-15 can participate in some great California surfing culture. Hosted in San Diego on La Jolla Beach, campers work with expert surfers on technique, safety practices (CPR and First Aid Training), and surfing fundamentals. The camp is open to all skill levels and interest levels. There is a five-day session as well as a three-day session open for registration. For locals, there is also the opportunity for half-day camps with pickup just after lunchtime. Your child will learn new skills, build confidence in the water and make lots of new friends with similar interests. What a great summer!
Surf Diva
For another great surf camp on beautiful La Jolla Beach, check out Surf Diva's summer camps. This camp is available to surfers of all skill levels and open to ages 5-17. Campers will learn valuable surfing techniques and ocean safety, along with playing lots of games and having fun. They'll make some lasting memories, forge friendships and soak up the San Diego sunshine. Check out their website for more information on session options and dates. This is among some of the best surf camps in the U.S.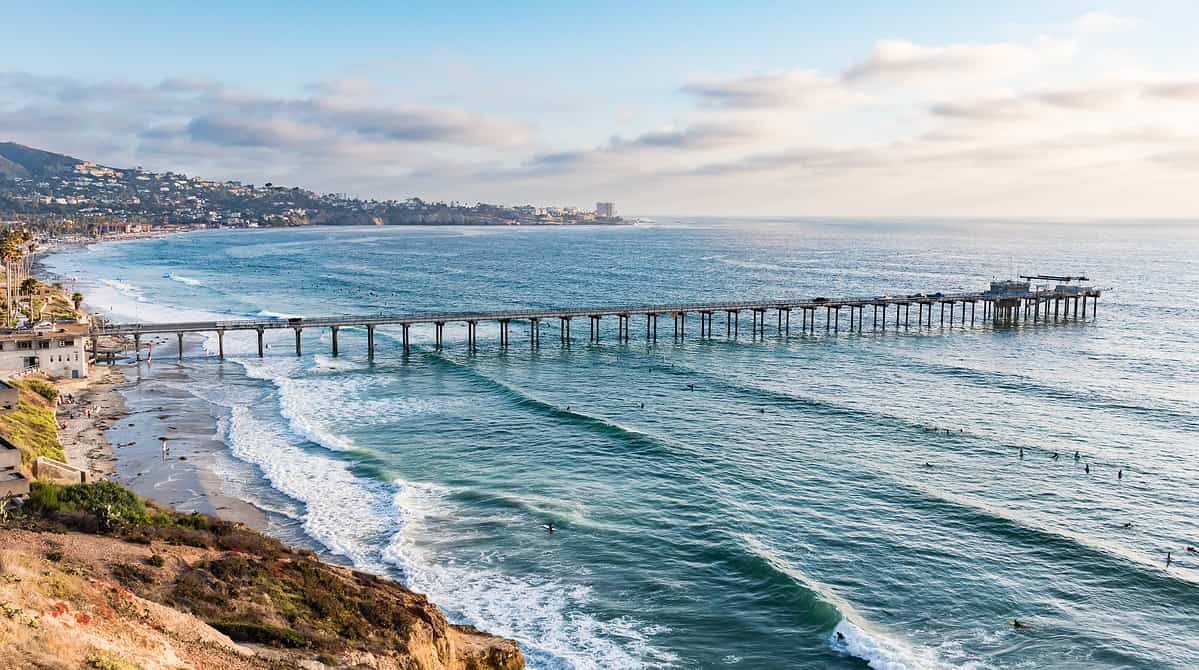 Heritage Surf Camp
At the New Jersey-based Heritage Surf Camp, children aged 8-16 can enjoy time spent out on the waves, honing their surf skills. This camp is open to people of all skill levels and each camper will be provided with a surfboard and wetsuit for the duration of the camp. Take your pick of the Ocean City surf camp or the Sea Isle surf camp, both of which feature qualified instructors and five days of surfing lessons. Sea Isle runs longer during the day, with more new material, while Ocean City camp days end around noon. Sessions start in June and run through August.
Pacific Coast Surf Camp
Send your child for a top surf camp experience at Pacific Coast Surf Camp in Bolinas, California. Sessions begin in early June and are open to children ages 7-16 with any level of background in surfing. The camps are designed to be small so that campers can get the most from time with their experienced instructor. During the day sessions, campers will have two full surf sessions that last between 1-1.5 hours. They will learn all about technique, surfing safety, and how to read and react to the ocean around them. This will be a summer experience your young surfer will never forget. Check out their website for more information!