When the summer rolls around, parents are always looking for ways to entertain their kids. Once the school year lets out, parents do not want to have to chase after their families all day long. Many kids enroll and are placed in summer camps, both overnight ones and day camps. Camp is a great way for kids to experience adventure, make life-long friends, and learn incredible skills. Many camps offer excellent features and even specialty excursions for campers to enjoy. If you're looking for camps in Hawaii, there are a bunch for parents to choose from. Let's learn about the 6 best camps in Hawaii today.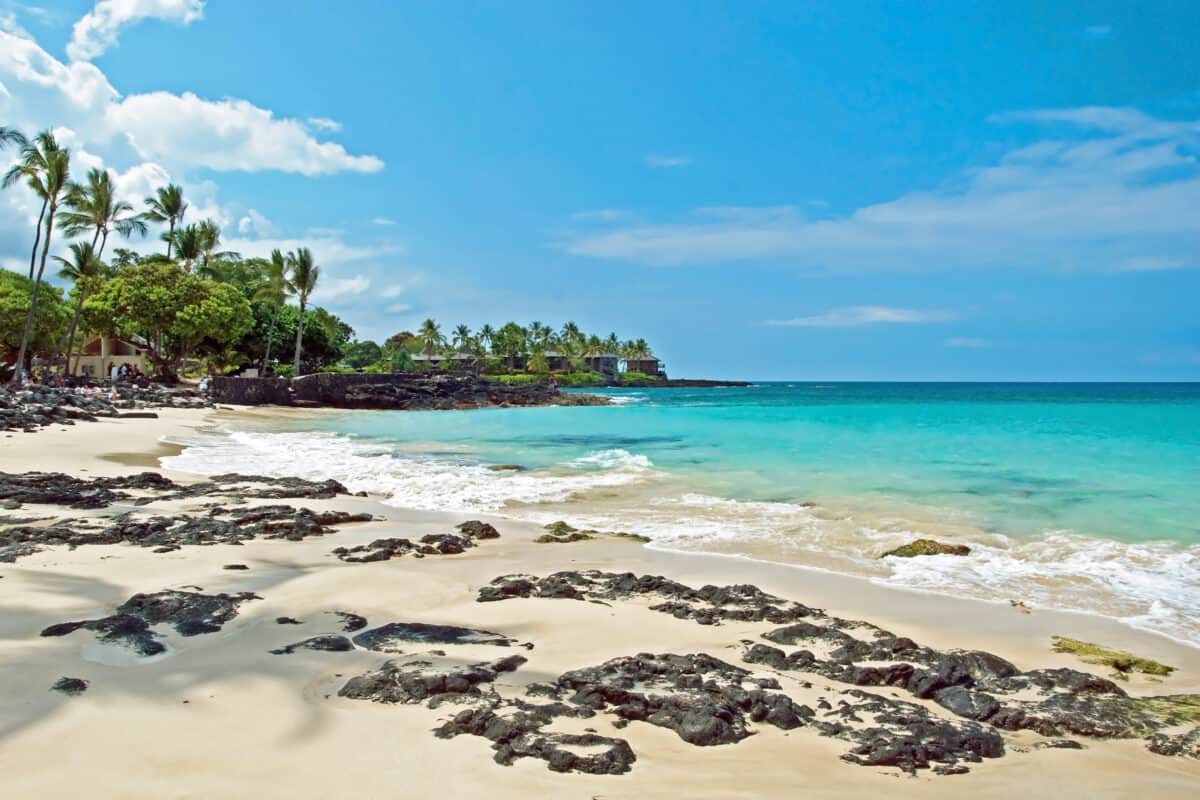 Aloha Beach Camp is located on the North Shore of Oahu, Hawaii, just 45 minutes away from Honolulu. The camp offers both a 1-week and a 2-week overnight summer session for campers ages 7 to 16. The camp is located right on the beach, including the cabins that campers sleep in.
Due to the camp's location, campers can partake in activities that are beach-centered and very cultural to Hawaii. Campers go kayaking, snorkeling, surfing, swimming with sea turtles, on beach excursions, Hawaiian arts and crafts, and tons more. The 1-week session costs $2295 per camper, and the 2-week session costs $4600 per camper. The price includes room and board, along with all meals.
Camp Erdman is a camp through the YMCA that has gained popularity in Hawaii. The camp hosts a regular day camp for campers in grades K-5, or a 5-night, 6-day overnight camp. The camp hosts both native Hawaii residents and out-of-state residents year after year. Campers can experience all that Hawaii has to offer, including hiking, sports, and swimming. In addition, all meals are provided to campers, and room and board are included in the pricing.
Campers can also include add-ons to their traditional camp experience. These options include surf camp, horse camp, adventure camp, and climbing camp. Campers can also opt into a "sampler" and get a bit of everything from the add-ons. The cost for out-of-state residents is $750, while Hawaiian residents pay $715.
Camp Mokule'ia has been around on the North Shore of Oahu since 1947. The camp offers several packages and camp types for interested youngsters. Camp Mokule'ia is a faith-based camp that does focus on faith in all daily activities. They offer both overnight sessions and day camp sessions for campers. They are also hosting an "adventure camp" where campers go out on excursions and trips.
For the overnight sessions, campers stay 6 days and 5 nights at the camp. Each day has a different schedule with different activities and treats for the campers. The camp also offers a "mini" overnight camp for those in the younger grades looking to try the overnight camp out, for 3 days and 2 nights. The typical camp day starts at 7:00 AM and ends around 10:00 PM. Overnight camp rates start at $500.
The day camp is for campers in grades 1-5. The campers go through a typical camp day starting at 8:00 AM and finishing at 4:00 PM. Campers have a ton of activities throughout their day including swimming, arts and crafts, and spiritual formations. The day camp starts at $200.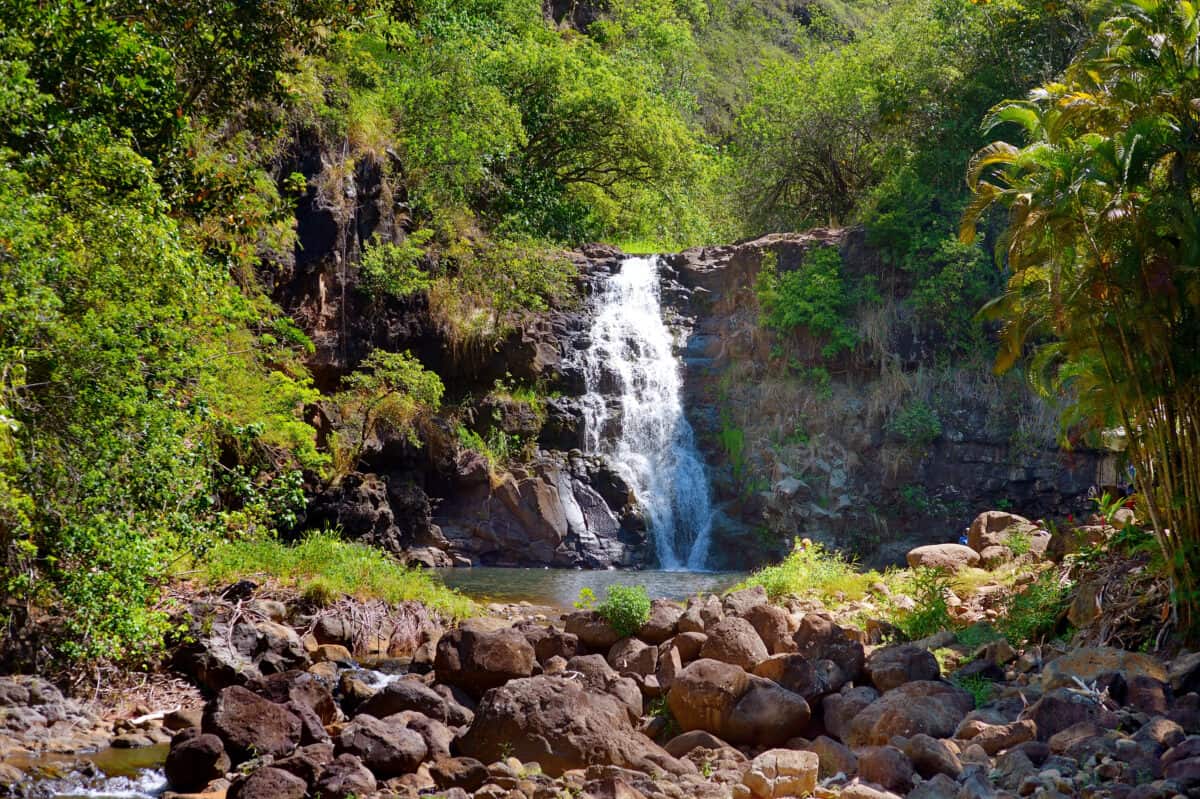 Pacific Discovery hosts an Ocean Adventures & Sustainable Futures summer camp for teens ages 17-19. The 4-week program focuses on connecting campers to the culture of Hawaii, as well as the land and the sea. In addition, campers work with local vendors and non-profit organizations to learn the ways of farming, marine conservation, and restoration projects.
The camp also offers views of key places in Hawaii such as Mauna Kea and several Volcanoes. Campers can earn a Certificate of Environmental Conservation with 40 hours of service for their college resumes. The program includes all transportation around, all accommodations, meals, and activities. The cost for the 4-week program is $7,950.
Science Camps of America hosts two different camps in Hawaii for campers. They are primarily for teenagers ages 13 to 17 entering grades 8-12. They accept campers who are local, and also international, too. Their two camps are Land and Sea and Air and Space.
Their Land and Sea Camp allows teens to learn more about oceans, volcanoes, the forest, and the Hawaii environment. Campers can engage in activities such as swimming with turtles, hiking volcanoes, and exploring many different habitats across Hawaii. The Air and Space Camp allows campers to learn more about astronomy, the climate, and space. Campers learn about solar panels and solar wind, swimming, and much more. Both camps cost $2,695 per camper per session.
Winner's Camp is a 7-day overnight camp for tweens and teens in Hawaii organized through a non-profit organization. It is a leadership camp that helps to teach teens important life lessons such as making positive choices and giving back to their community. The camp's mission is to empower teens to reach greater success in their lives by overcoming challenges and breaking through obstacles. Winner's Camp is located at the Kamehame Ridge in Hawaii Kai on the island of Oahu.
The camp offers educational opportunities for kids to learn and practice problem-solving skills, communication skills, and leadership skills. Campers also partake in ropes courses and innovative adventures. As well, the social aspect of camp helps teens come out of their shells.
The image featured at the top of this post is ©New Africa/Shutterstock.com.