Summer is truly a great and unique season. It's a time to create lasting memories with your kids, family, and friends. As a parent, you want the best experience for your children before school resumes, and summer camps are a perfect option. Miami is a beautiful paradise to include in your calendar and discover everything excellent from sports, dance, and music, to theatre and crafts.
As much as summer camps are exciting, trying to find the best ones for your kids is a hustle. While the internet is a rich source of camp suggestions, these camps are many everywhere, and you may not get through them all! Even if you do, it's not always with some luck. Don't fret, because we got you covered with ideas for the perfect summer camp for your kids for your consideration.
Here is a list of the best camps in Miami:
1. Camp J Miami
Camp J Miami is definitely one for the books. It's a new and exciting experience for everyone, and you can never go wrong with this one. The camp is open to kids from 12 months to those in the 10 grade. It is set in a safe and fun environment, allowing you the confidence to leave your child knowing they are well cared for, gaining the necessary experience, and doing as many fun and educative activities as possible.
Unlike other camps, Camp J Miami is an umbrella of several mini camps. It has several options to choose from, meaning kids with different interests and abilities can attend. The Early Childhood, Traditional, and Special Needs Camp is an excellent program. The campers participate in age-appropriate activities like sports, swimming, art and craft, STEM, music, field trips, dress-up challenge, and other special events. It also caters to the special needs group, so they don't have to be bored at home all summer.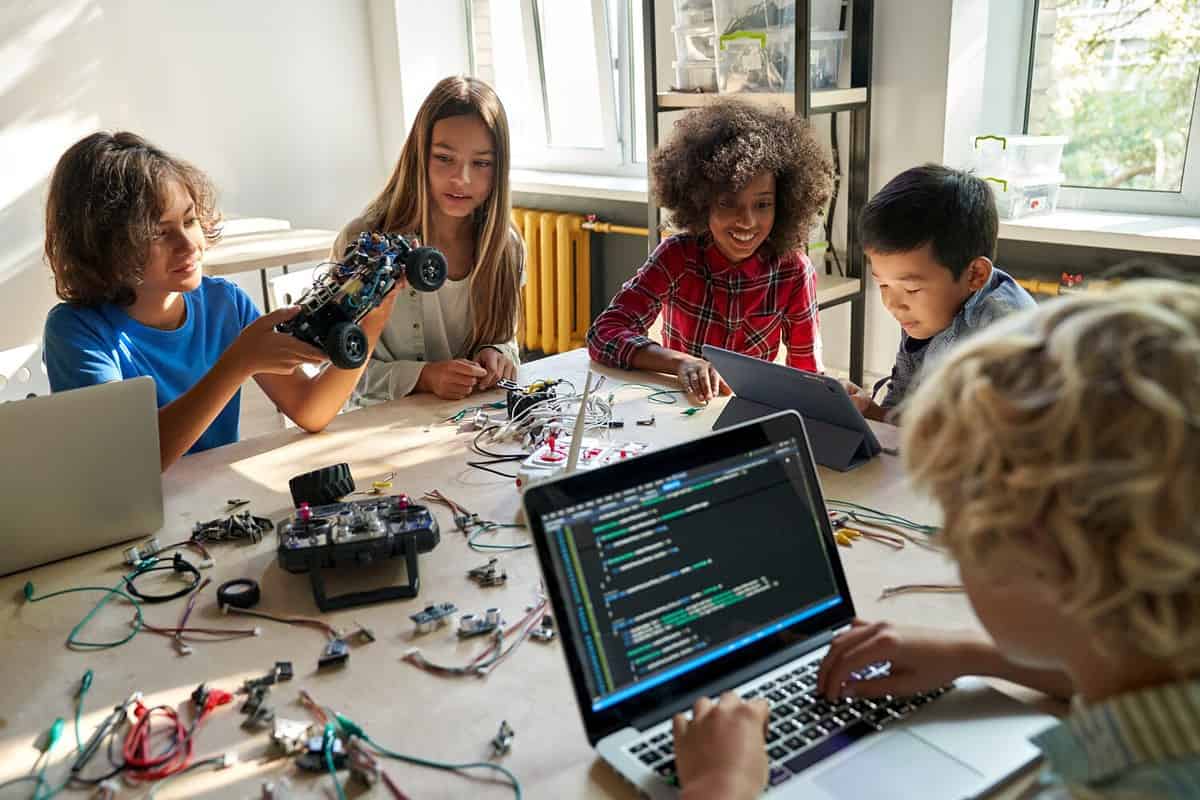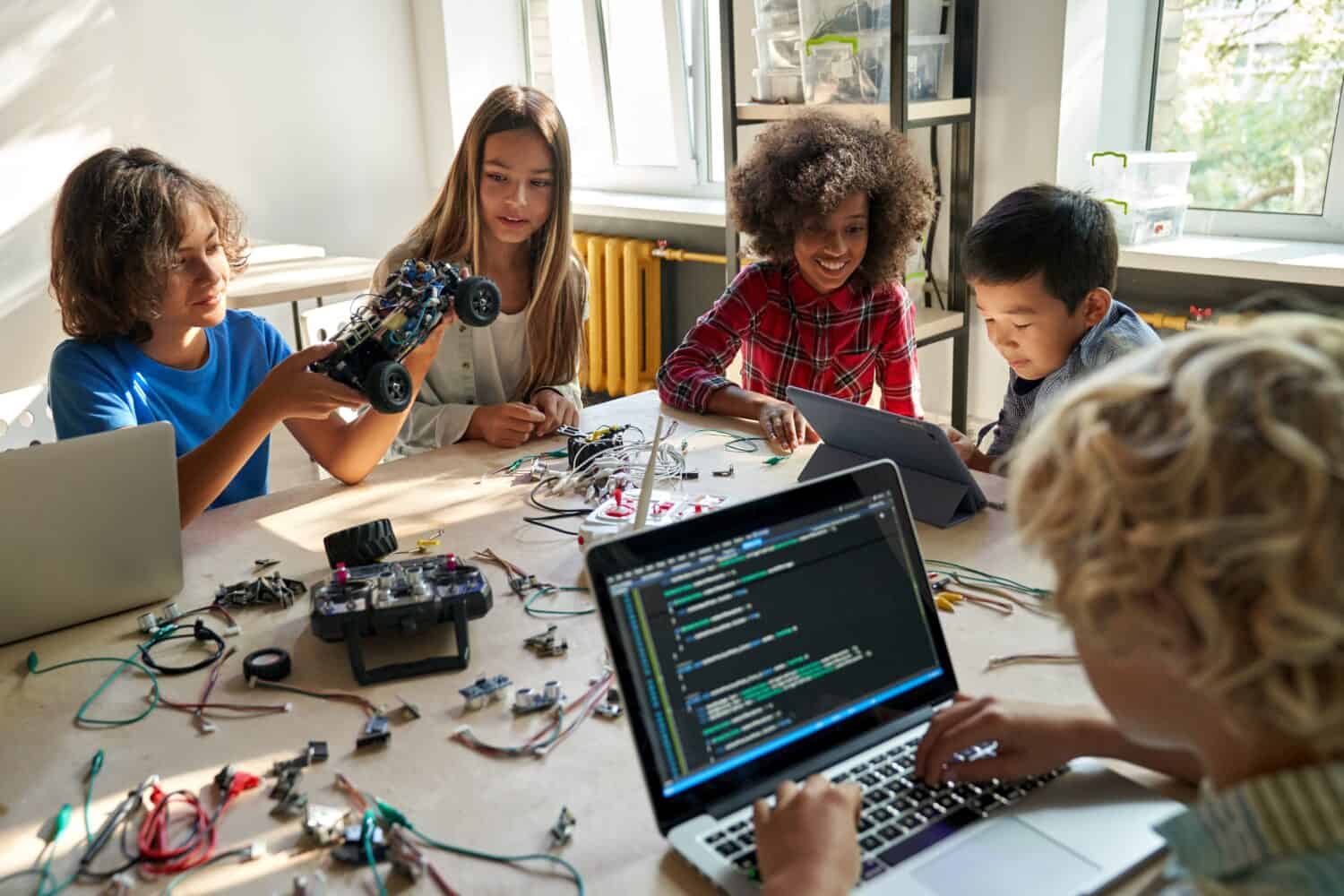 The Performing Arts Camp is also another unique one. Children participate in dance, set, art, music, and costume design to enhance their creativity. Campers keep themselves busy with these activities, and at the end of each session, they have a musical performance that they all look forward to. The Sports Camp teaches skills for sports like soccer, football, and basketball, among others. Kids also learn leadership skills and create long-lasting friendships within and outside camp.
2. iD Tech Camp
The tech world is growing more and more daily, and what better way for the future generation to handle it than by participating in tech activities? The University of Miami runs the iD Tech Camp, which offers coding, robotics, game, and app development programs to kids and teens. The camp guarantees an unforgettable moment for those wishing to explore the Tech world. It has some of the best trainers and mentors with high-quality expertise in the industry. They take the kids through the latest in-demand curriculum in small groups where individual attention is made possible.
Campers work to connect and collaborate with like-minded peers and still have lots of fun during the sessions. iD Tech Camp is ideal for kids and teens between the ages of 7 and 17. Sign your child up to be part of the best Tech experience in a conducive environment during their summer break.
3. Alexander Camp
Alexander Camp is part of Alexander Montessori in South Miami. The family-owned program began in 1963 and offers academic and camping events for schools and families in the area. Since the summer camp is an initiative of the school, the kids transition from the school year to the summer camp quite easily. However, Alexander Camp also accepts children from other schools for campers to create a new family during that period.
The camp provides a safe, fun, warm, and loving space for your child to interact with others, learn different skills and be part of new activities. It's like a home away from home for them but with campers from all within and outside Miami. Alexander Camp is ideal for kids from toddler age to 12 years. The school has customized programs to suit the child's age, ability, and stamina, and encourages individuality, considering children have varying personalities and talents. The school provides comprehensive swimming lessons by certified swimming instructors, lifeguards during swim lessons, and great coaches to train in other sports. An ample indoor space is available for some events and activities, and the outside area is big enough for all outdoor stuff.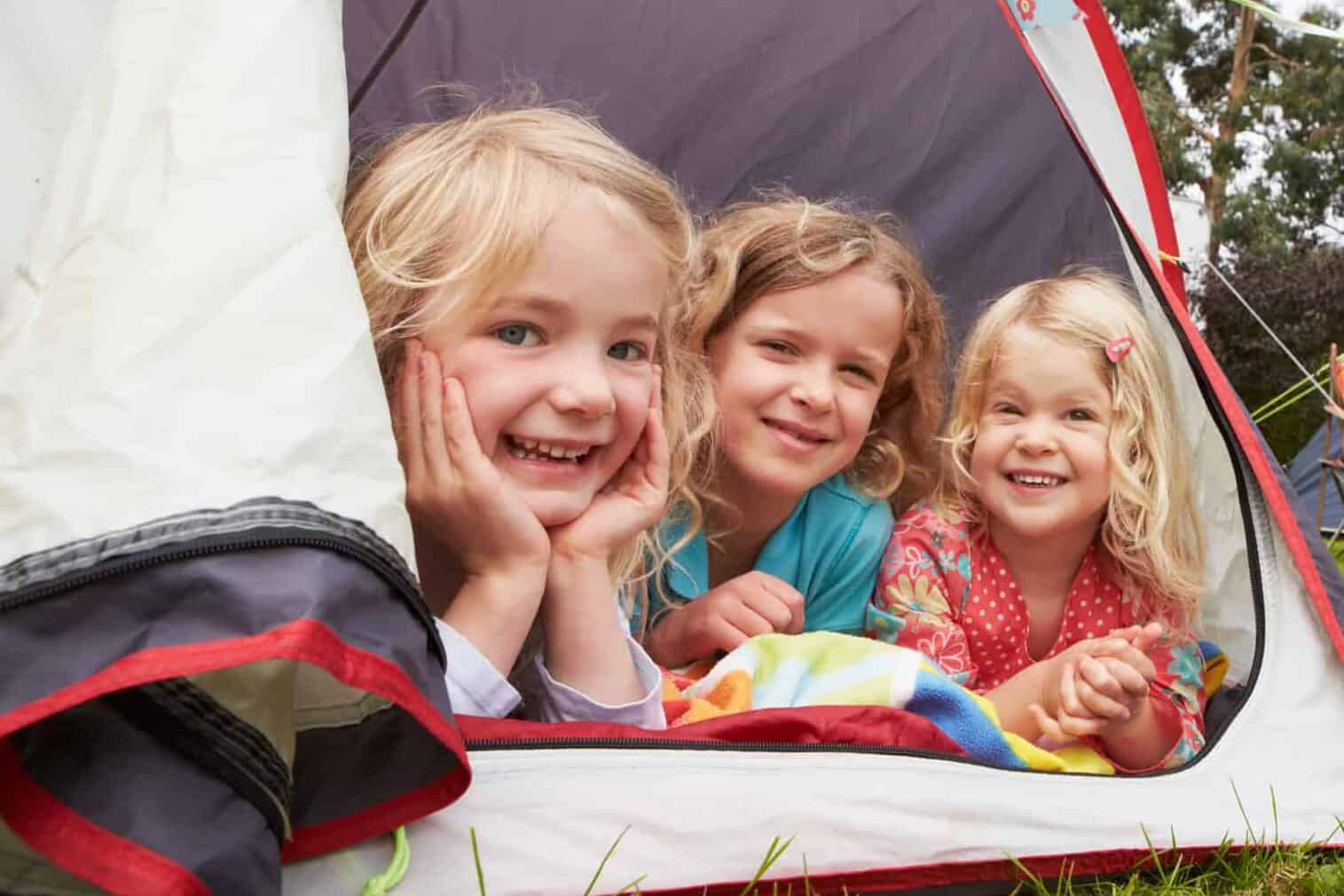 4. Camp Guaikinima
Camp Guaikinima is one of the best summer camps in Miami your child can ever experience. It's also a great place to visit as a family and enjoy the family weekend package. Aside from the fantastic activities, something else makes the camp stand out. Camp Guaikinima is a bilingual territory. Trainers conduct activities in English and Spanish, which is perfect in the Miami area as it gets many tourists every year. This is the place to sharpen your kid's Spanish language skills, especially if they study it in school.
You can choose between the sleepaway, day camp, or campfire sleepover programs for the summer camp. The base has excellent facilities for its campers: there are 12 comfortable and air-conditioned cabins for the kids to sleep in. A large dining room is present for all self-service meals and other multi-purpose rooms, courts, and a field for sporting activities. Campers from 6-16 years can join the Sleepaway Camp, while those between 4 and 12 can be in the Day Camp. The Campfire Sleepover camp offers activities for 6 to 12-year-olds for one week, with eight unique cabins to sleep in after a long day.
Participants can enjoy mountain biking, swimming, snorkeling, archery, water skiing, slip and slide, excursions, pamper role, tubing, paintball, and campfires, among others. Camp Guaikinima has over 30 activities on land, air, and water. Maximum fun is not an option for everyone here, hence the camp's immense popularity.
5. Horse Club Miami
Horse Club Miami is a beautiful camp in Kendall that provides fun activities for campers, mainly horse-related. It is the place to be for all horse lovers. Children can advance their horse-riding skills, and beginners can experience riding for the first time as they learn more skills like coordination, posture, and balance. While in the camp, your kid will participate in activities like horse etiquette, horse care, anatomy, and arena riding. Additionally, there are several water activities, art and crafts, and events. The club has three riding arenas and barns with enough stalls for horses if your child needs to bring their own.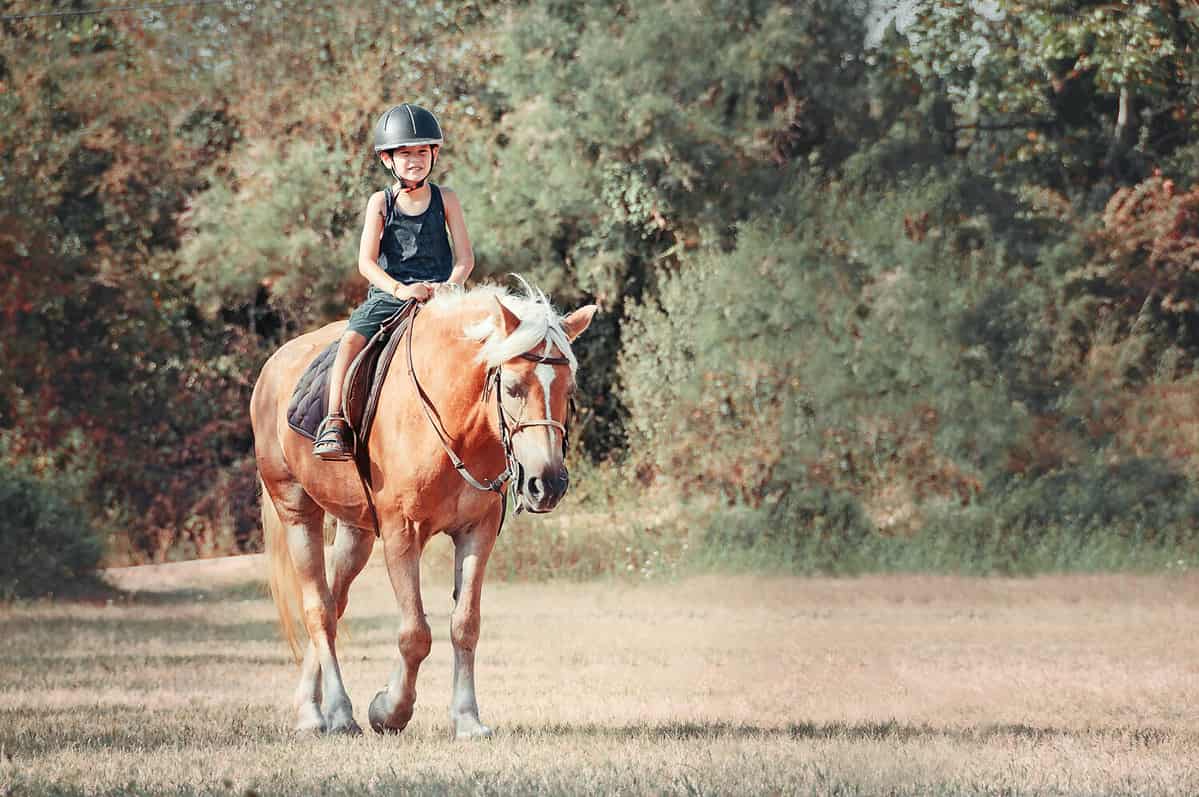 Horse Club camp has enough well-trained staff to care for the horses, train the kids, and meet their needs. You can choose any boarding option, such as full boarding or full boarding and training. Full boarding entails feeding your horse with supplements, hay, grain, and turnout. The whole boarding option includes all services in full boarding plus training for you and your horse. It's an exciting place for your child to be, meet other horse lovers, boost their confidence and control during riding, and learn all they can about horses.
6. Coconut Groove Sailing Camp
Coconut Groove Sailing Club began in 1946 to provide a safe space to teach sailing and run sailboats. Over the years, the camp has grown so much and is known for its electric sail programs. CGSC supports sailing and encourages people to learn at all levels. Since Miami is full of beaches, taking up sailing as a sport is always a possibility for anyone interested. The good thing about the camp is it offers both child and adult sailing classes and is perfect for families or groups of friends.
The center provides an opportunity for individual growth, the acquisition of new skills such as safe sailing, working as a team, making new friends, and strengthing existing bonds, among others. The camp accepts guests from beginner to intermediate levels. The summer camp is ideal for ages 6 to 17, with each session lasting one week. Before the start of the session, participants must take a swim test to check their ability in the water and then be grouped accordingly.
Kids are placed in groups based on their size and age and whether they have previous sailing experience. The entire camp session is fun and safe as there are qualified trainers to handle each group. By the end of the camp, your child will know how to rig and launch a boat, the sailing terminologies, and basic sailing knots. Also, they are taught wind awareness as sailing relates to that and how to sail through a race course.
7. Funky Fish Ocean Camp
Funky Fish Ocean Camp is one of the best camps and has been operational for 29 years. It's a great place to visit alone, with family, or a group while on vacation. The water experience offered here makes it a good summer camp option for your child. Children between the ages of 4-17 can attend the program to learn and enjoy themselves.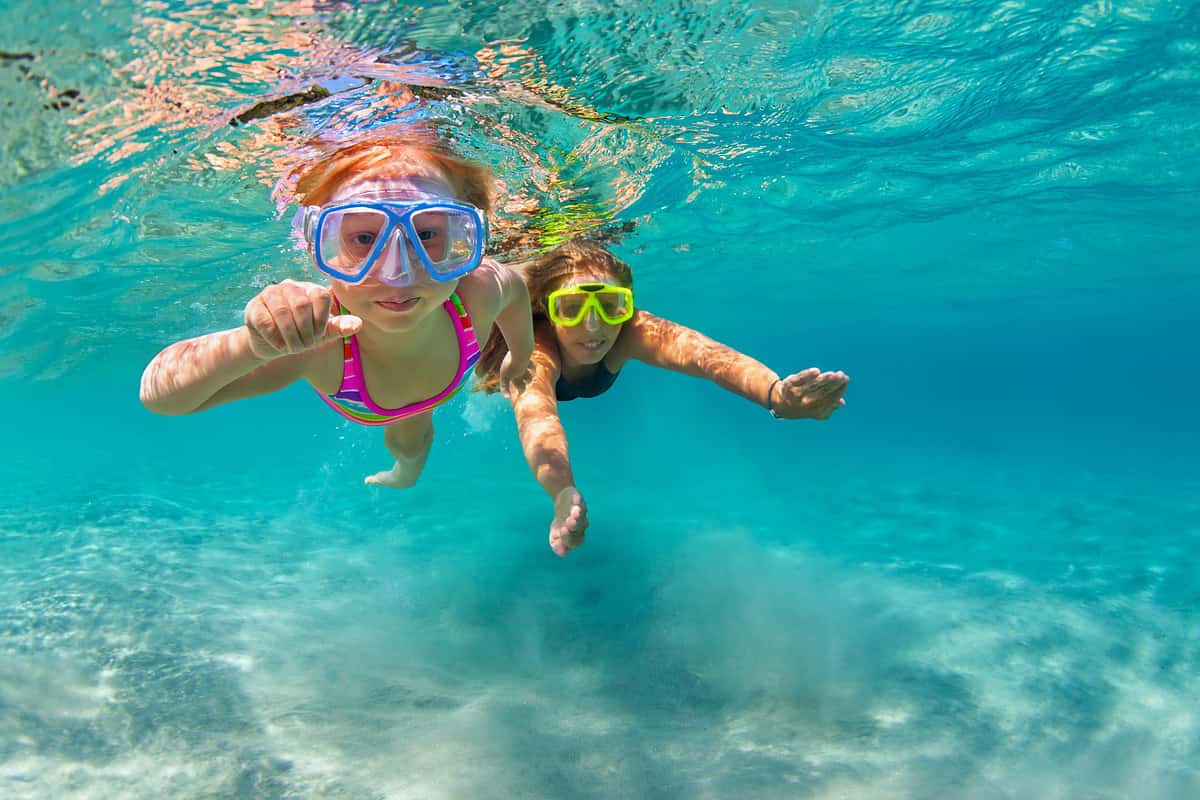 Funky Fish Ocean Camp has CPR-certified trainers who handle all campers at a ratio of 1:7. The camp keeps the program small for a number of reasons: so that the campers can fully enjoy the experience, the instructor can manage the given children easily, and so they can enjoy the program more. The days start with high energy, which is carried throughout the day. Kids form connections, bond with their peers and coaches, and develop a sense of curiosity to know more about the ocean.
Campers participate in snorkeling, skim boarding, boogie boarding, oceanology, and eco-art. Children first snorkel in the pool until they can move to the shallow ocean. They search for fish and shells which they can keep as memories.
8. Smart and Fit Kids Camp
A week at the Smart and Fit Kids Camp helps develop, teach, and entertain your child. It aims to build your child's smarts and physical abilities in a fun and interactive way that makes them want to be involved! The summer camp program caters to kids ages 4-5 and those in kindergarten to 5th grade. Smart and Fit Kids Camp takes place in an environment that's safe, nurturing, and comfortable for every child. The able staff cares for them as well as they should and provide nutritious meals during their stay. Aside from activities that keep the kids' bodies moving physically, this camp also ensures their brains remain active. They use up a dedicated hour daily to work on Summer Bridge Workbook activities. They also do crossword puzzles, math games, and word problems which help them think hard to solve the issues presented. Other indoor and outdoor activities include arts and crafts, lego contests, tumbling, dance, gymnastics, ballet, soccer, music, cooking, playing dress-up, and end-of-camp parties.
9. Camp on the Key
Camp on the Key is an educational and fun place for children that's open for kids between 2 and 7 years. It's an initiative of the Key Biscayne Presbyterian School, which provides educational activities through outdoor exploration and game formation. Before the sessions begin, campers are placed in different groups depending on their ages. This is because different age groups have varying abilities, and building on this aspect helps bring them to their full potential.
The camp provides t-shirts, available for purchase, for uniformity among the children. It helps with the safety and identification of all campers if they wander away. They pass the time doing art and craft, outdoor games, and challenges. There are theme days where campers dress according to the given theme, an activity that has proven to be fun and popular among the campers. The morning club is also part of the program, and there's a nature adventure where they go out to learn and view various elements. The kids also have unique activities lined up for them, such as cooking classes, yoga, and science, among others.
10. Fine Arts Camp
The Fine Arts Camp has a cocktail of programs, and its campers' parents appreciate having several activities under one roof. This is because it saves them time moving from place to place and is also cheaper. The center has sessions for drawing, music, theatre, and painting, among others.
Fine Arts Camp admits children of ages 5-10 and places them into small groups to provide the best quality training and a more personalized learning experience. They also have access to some of the best facilities, such as a fully-equipped art studio, a dance studio with well-cushioned floors, and insulated music spaces. The acoustic instruments at the camp are high-end, so every camper gets the best of everything.
11. Miami Country Day School Summer Camp
Miami Country Day School Summer Camp was the very first day camp that opened its doors in Miami. It's pretty popular, and slots fill up quickly. It offers various activities promoting self-discovery, social interaction, independence, and fun. Children here learn through adventure, life skill lessons, and play, enhancing their newly-formed friendships.
While Miami Country Day School Summer Camp has several camps, including CIT and combo camps, the day camp is the most popular. It involves age-appropriate indoor and outdoor activities such as swimming, fishing, arts and crafts, archery, cooking, and dance, among others. A caring and loving staff takes care of the children and leads them in activities, ensuring they are all happy and satisfied during their stay there.
The image featured at the top of this post is ©Irina Wilhauk/Shutterstock.com.