Tennessee is a beautiful state with landmarks like the Great Smoky Mountain Range. It Is also home to cities like Nashville, home to some of the best music and musicians alike. Another thing the state excels at is its summer camp opportunities. The best camps in Tennessee today encompass a wide range of activities, specialties, and adventures. Pick from co-ed summer camps, equestrian camps, music camps, and more. Nike and Adidas both host sports camps around the state of Tennessee. And there are lots of camps that take place in the beauty of the Tennessee wilderness. Keep on reading to learn more about these camps. Sign your child up today for a memorable summer camp experience!
Active and Outdoor Summer Camps
Summit Co-Ed Summer Camp
The Summit Summer Camp experience is open to young campers ages 4-17. Campers will spend their days exploring the natural beauty of the Great Smoky Mountains National Park. Hosted in Tremont, Tennessee, this camp is all-inclusive with food, lodging and so many opportunities for outdoor learning and activities. There are multi-day and overnight experiences available. All campers will learn about the park from a team of naturalists and educators who work at Camp Summit. And never fear, there's plenty of time for campers to explore or perhaps take a swim in the mountain streams. Send your child to summer all about making connections, both with the great outdoors and with peers. They'll spend a summer adventuring in the beauty of the state of Tennessee.
YMCA Camp Widjiwagan
Hosted in Antioch, Tennessee, this YMCA camp welcomes all young adventurers. This is a classic summer camp experience, open to children ages 4-17. There are a few different types of camps including, day camp, overnight camp, and ranch camp. Ranch camp caters a bit more toward the equestrian side of life outdoors. However, all the camps hosted at YMCA Camp Widjiwagan are phenomenal summer camp adventures. Campers will come away from summer here with new friendships, new skills, and new interests. There are numerous activities offered throughout their days at camp to spark new passions and build new skill sets. Lodging is provided and what's a better bonding tool than bunking up at summer camp? Sign your child up today for a summer at YMCA's Camp Widjiwagan.
Nike and Adidas Sports Camps
Nike and Adidas both host their own specialized sports camps throughout the state of Tennessee. Session dates and locations depend on the sport, so be sure to check out where the camps are being hosted on the Nike website and the Adidas website, respectively. Sports like Football, Basketball, Tennis, Lacrosse, Swimming, and Cross Country are included in different sports camps around Tennessee. Sign your young athlete up today for a summer of training and focus alongside lots of fun!
Harbor Island Yacht Club
The Harbor Island Yacht Club Sailing Camp offers the unique opportunity to get out on the water this summer. A part of the Nashville Sailing Foundation, this camp works with all levels of sailors, ages 7-17 for daily sailing excursions from 9 am – 4 pm. Campers will have to pass a swimming test and bring their daily lunch, but other than that they'll be free and open to learning the art of sailing out on the open water in the sunshine. The boats that are used in these lessons include Optimist Prams, Olympic class ILCA (Lasers), RS Zests, and RS Feva sailboats. HIYC's Sailing camp is not only a fantastic summer experience but one of the best camps in Tennessee today!
Warner Park Nature Center Naturalist Camp
The Warner Parks are one of Nashville's true outdoor gems with some 3,000+ acres just 9 miles outside of Nashville. The parks have numerous scenic points and overlook hiking and biking trails, and even an equestrian center and trails specifically for horses. As part of its community outreach, the Warner Park Nature Center hosts a Naturalist Camp for young outdoor enthusiasts. There are half-day camp options and full-day camp options available. Campers will participate in guided programs to learn all about the beauty and ecosystems of the Warner Parks. They'll be among peers their age and spend the summer adventuring and expanding their worldview and connection to the outdoors.
Creekside Riding Stables Summer Camp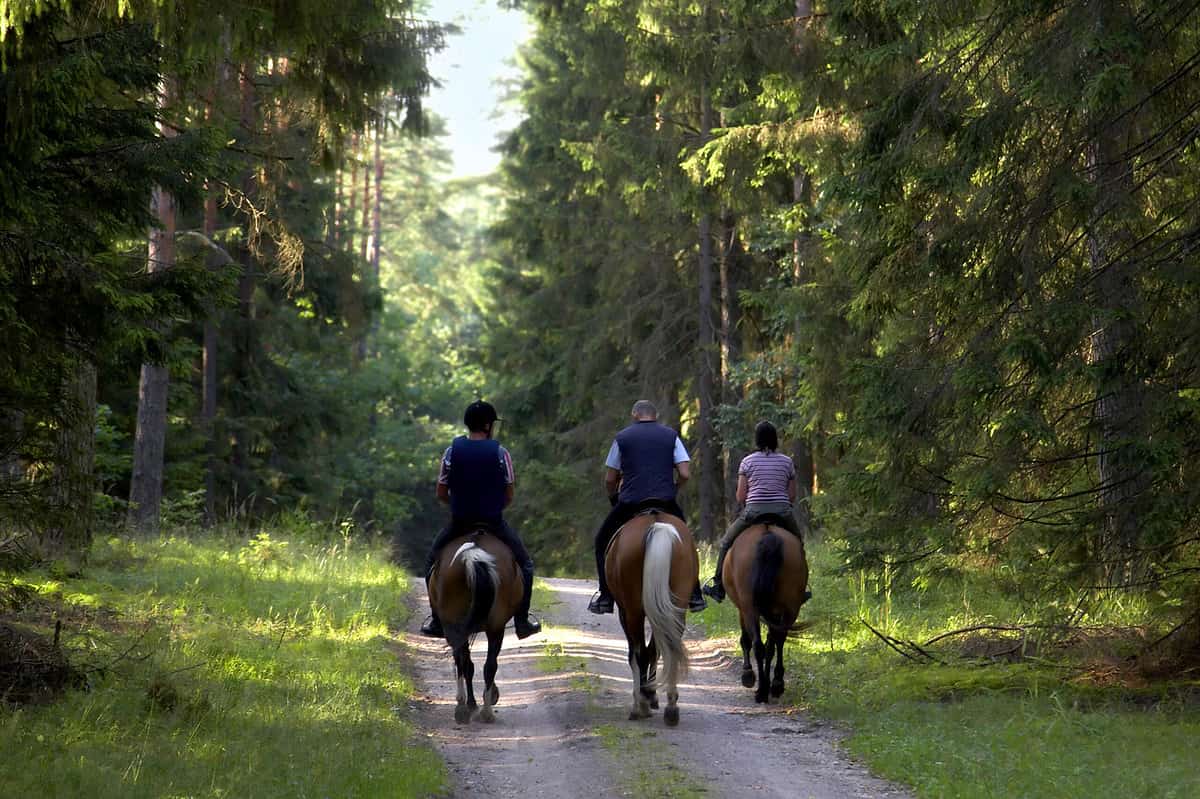 Located in Franklin, Tennesee, the Creekside Riding Stables offers both English and Western riding style training as well as many outdoor adventures with trail riding. Campers will learn horse etiquette and training, equestrian care, grooming, and tacking. There will be free time for riding and dedicated sessions for arts, crafts, and other creative projects. Camp Creekside sessions start in June and run throughout July and are open to all levels. Campers will be grouped by age and skill level and work directly with staffers to ensure safety and proper education throughout their time at camp.
Educational Summer Camps
Battleground Academy
At Battleground Academy's Summer Camp, campers in K-12th grade will be able to participate in camps of all kinds. From cheerleading to art camps, coding, soccer, and more. There are full-day and half-day camps available depending on the subject and the needs of the child. Working with faculty, staff, and qualified coaches, campers will spend the summer in a nurturing environment, learning new things while making lots of new summer friends. Campers can choose to participate in one session or multiple sessions to get the most out of their summer at Battleground Academy Camp. Check it out today!
Code Ninjas
Located in Franklin, Tennessee, Code Ninjas Summer Program is a fantastic summer STEM camp experience. Open for any youngsters interested in coding and technology, campers will participate in game building, STEM projects, and robotics alongside fellow STEM lovers. Guided by qualified coding coaches in a supportive and interactive environment, campers will come out of this summer with a brand new skill set and perhaps a lifelong passion or future career path! Check out their website for more information on the camp open to sign-ups in Tennessee.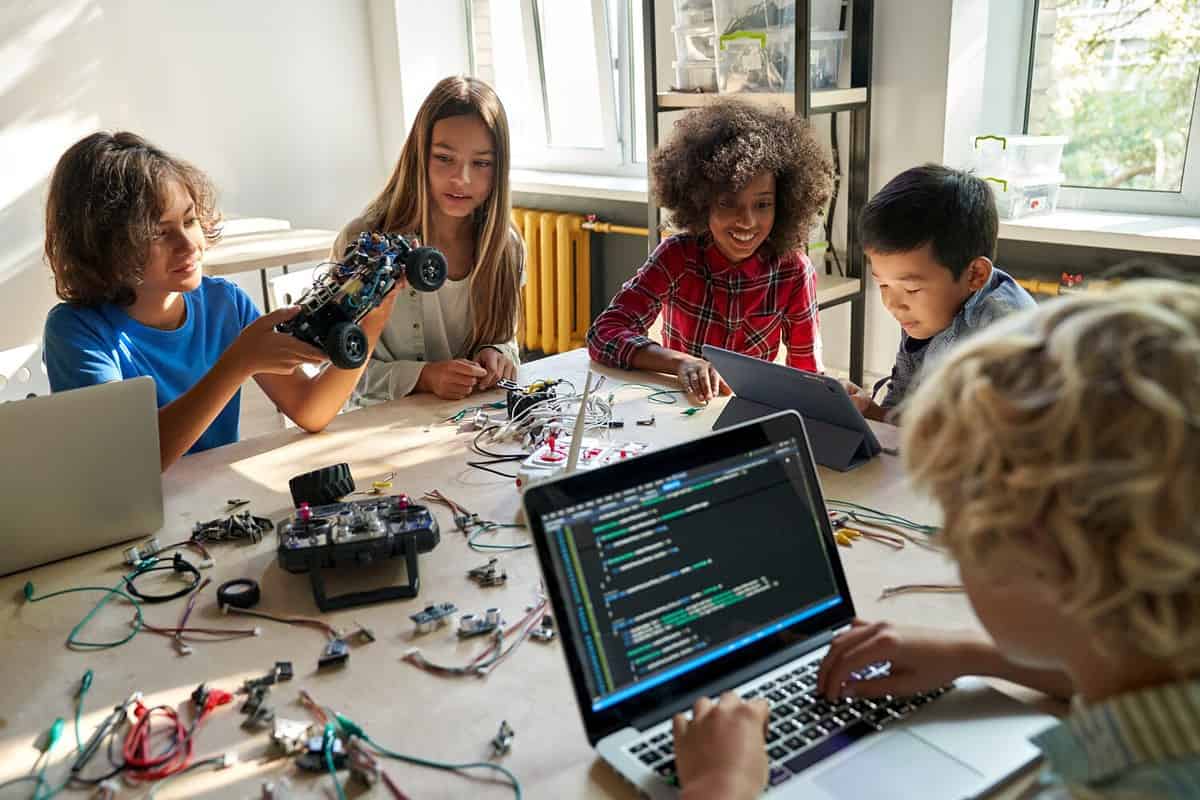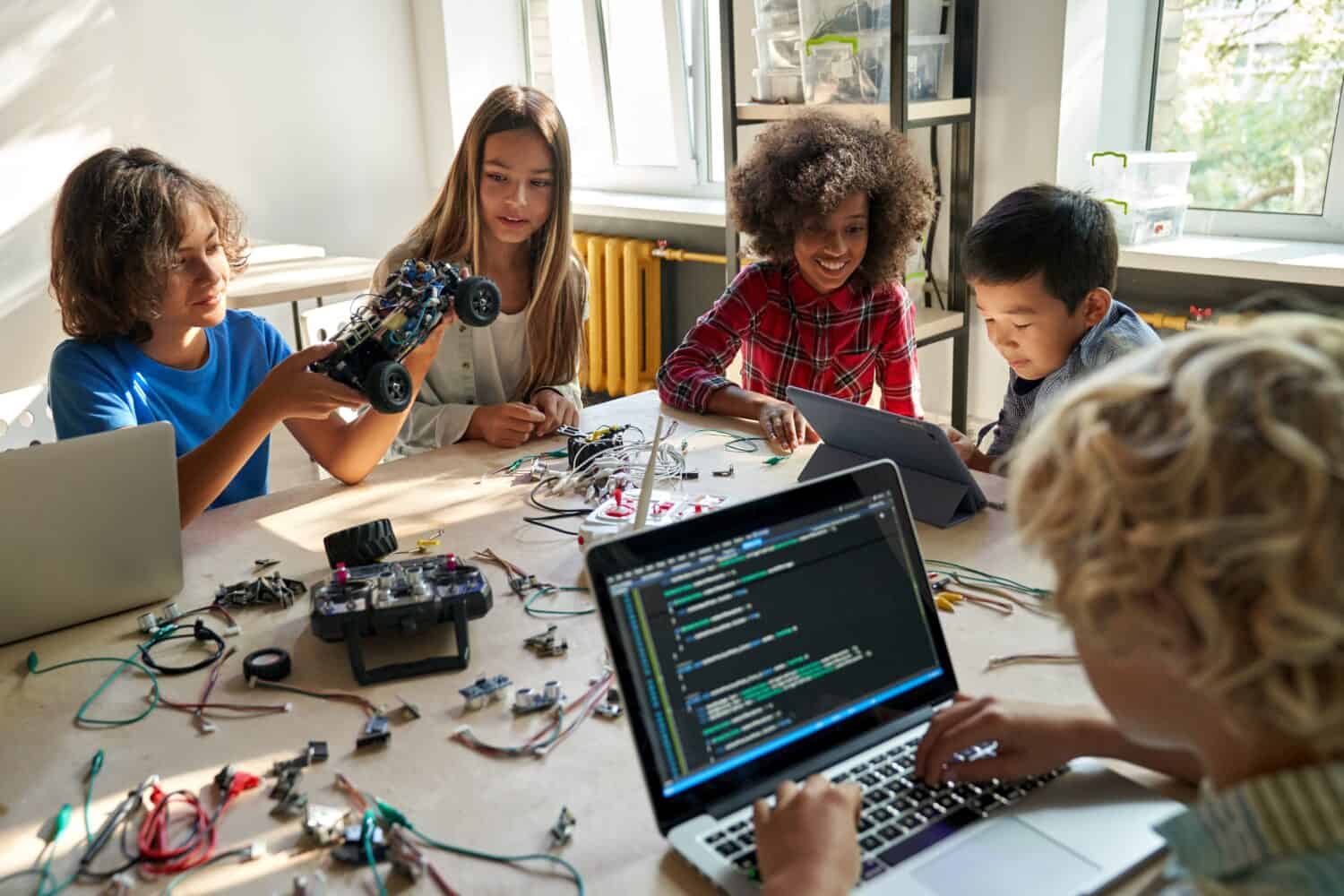 Mr. Bond Science Guy Camp
The Mr. Bond Science Guy Camp is absolutely one of the best camps in Tennessee today. Hosted right in Nashville, this day camp empowers campers to get excited about the many subjects of science through hands-on experimentation and interactive learning. Best suited for kids ages 5-12, camps consist of 25 campers to keep the staff-to-campers ratio small and personal. Each week consists of a different theme, so there is always the option to attend more than one summer session! Check out their website for more information on the camps located in Tennessee.
Art and Performing Arts Summer Camps
Tennessee Performing Arts Center Camp
With sessions opening in June, the Tennessee Performing Arts Center Musical Theater hosts two 5-day camps that are open to ages 8-14. Guided by qualified teaching artists and staffers, campers have the opportunity to take lessons in dance, singing, and acting techniques. The camp aims to encourage confidence, teamwork, and dedication to the joy of musical theater. The two camp themes include "Celebrate Broadway" and "Heroes and Villains." Give your child a chance to perform on the James K. Polk stage with their new friends and great memories of a wonderful summer camp experience.
First Light Summer Arts Camp
The First Light Summer Arts Camp hosts small classes in an array of art types, mediums, and themes. Camps are a week-long affair and are held from 9 am – 12 pm. There is the option to add an afternoon session which lasts until 3:45 pm. Some of the camp themes include "Artosaurs," and "Comicbook Camp." Check out their website to learn more about one of the best camps in Tennessee today!
The image featured at the top of this post is ©f11photo/Shutterstock.com.