Iowa is a midwestern state famous for its rich history, flat plains, and large agricultural industry. The state is home to several excellent and reputable schools. However, the ones on this list currently rank among the worst in the state. Iowa uses the School Performance Profile (SPP) to assess schools. It aims to identify those educational centers that need extra support and resources. These rankings encourage schools to improve and ensure transparency in the education system.
What factors put schools on the worst list? Schools with consistently low-test scores and high dropout rates rank lower overall. Schools facing financial constraints will struggle to offer a quality education. High incidents of bullying and interdisciplinary issues create environments where students struggle to achieve. Another factor is if the school has low college acceptance rates. This can be a red flag. Finally, limited career preparation programs can be a sign of a troubled school.
However, it is important to note that school rankings can be subjective. The criteria used might not paint the entire picture of what the school has to offer. It is also important to remember some schools may face larger obstacles than others, making direct comparisons challenging. With that caveat, let's explore some of the worst-performing schools in the Hawkeye State.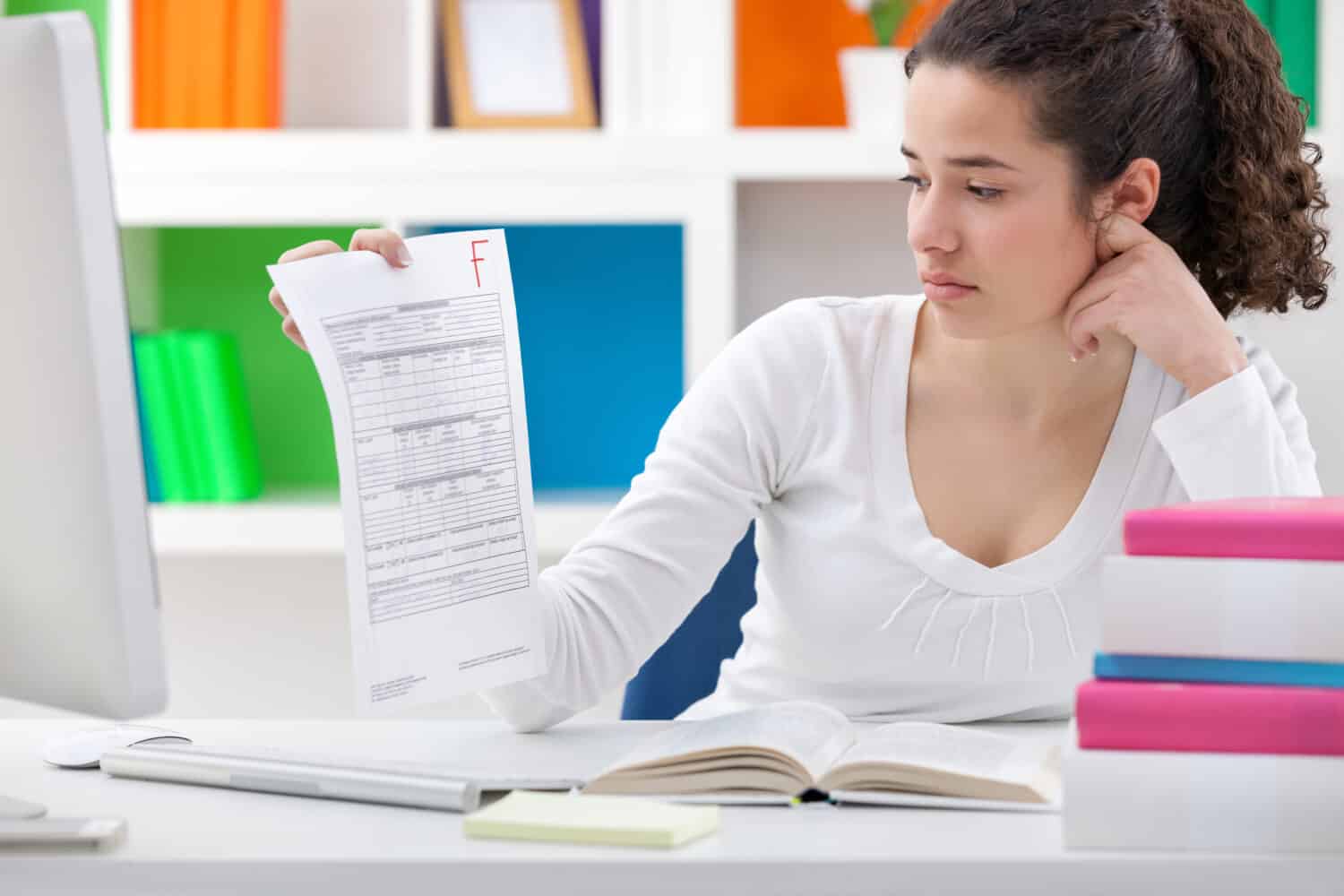 Elementary Schools
James Wilson Grimes School
800 South Street, Burlington, 52601
James Wilson Grimes School is a small PK-4 school that scored an overall performance of 42.5% out of a hundred percent. As a result, the school currently ranks near the bottom of elementary schools in Iowa. It has the distinction of ranking worse than 91.5% of schools in the entire state.
In the Burlington Community School District, it is listed as one of the four worst elementary schools. Students perform poorly in reading, language arts, and mathematics. On the school climate survey filled out by students, the school ranked 39.66% out of a possible score of one hundred. The survey evaluates how valued and safe students feel at their school. This low score suggests that the school's environment is not helping students to achieve. This may account for its consistently low academic scores since 2012.
Johnson STEAM Academy School
355 18Th Street SE, Cedar Rapids, 52403
Johnson STEAM Academy School ranks in the bottom fifty percent of all schools in Iowa. It is a small school serving approximately 334 students in grades K-5. Student proficiency in math and reading is in the lower thirty percent. This is far lower than the state average in the 2020-2021 school year. In the last five years, student retention has declined fifteen percent despite the school adding more teachers. Students ranked their learning environment at 35.74% out of one hundred. All of these low scores should raise concerns among parents considering this school.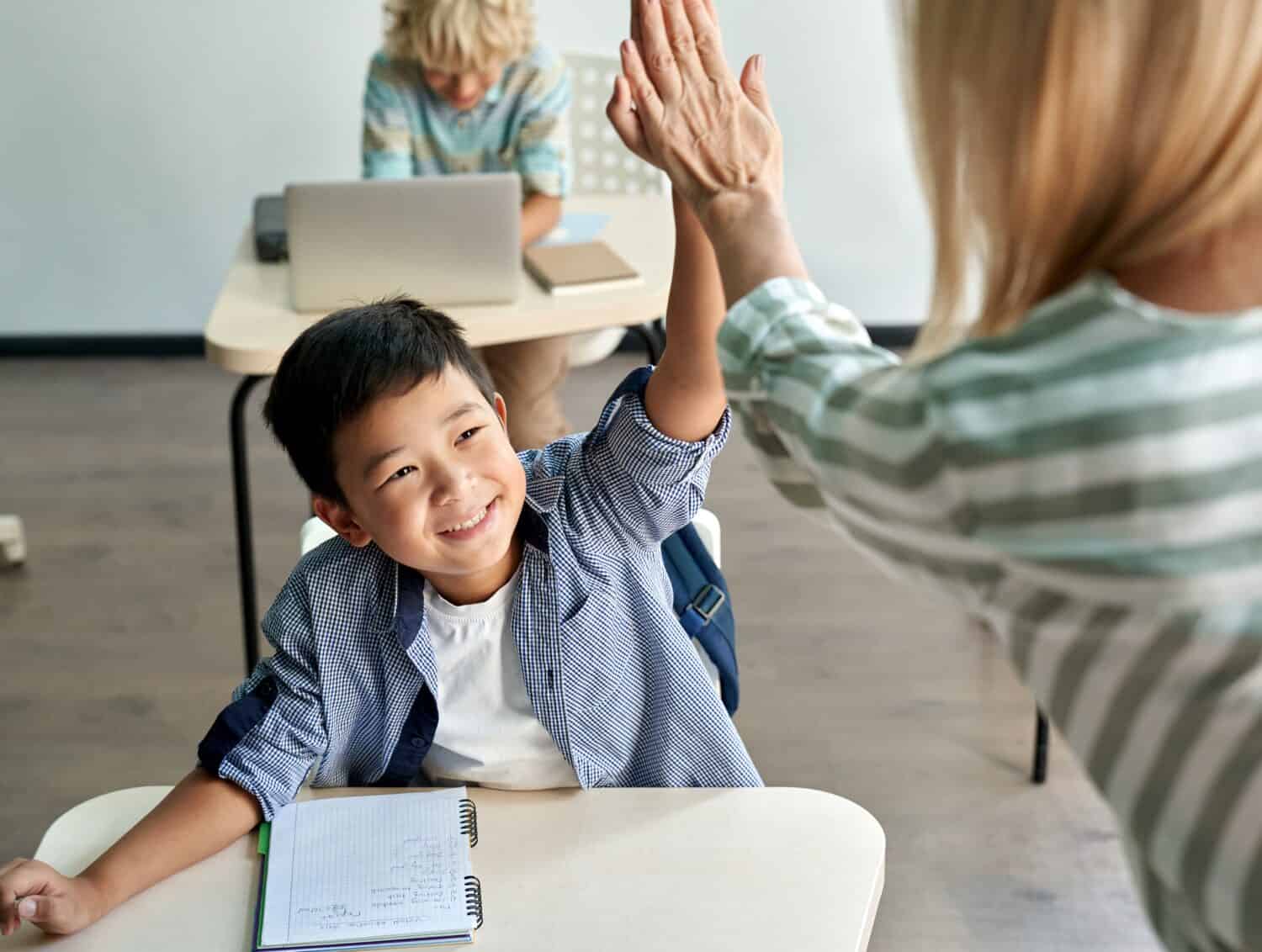 Middle Schools and High Schools
Cedar Rapids Virtual Academy
2500 Edgewood Road NW Cedar Rapids, 52405
Cedar Rapids Virtual Academy is an online public school. It enrolls approximately 127 students in grades sixth through eighth. The online academy scored only 28.73% in overall performance. A mere forty percent of students exhibited proficiency in math. Additionally, it also scored well-below state average in English, language arts, and science.
Adding to its issues, the school's website offers little information about the school. Employment, enrollment, and technology information are available, but their website is less informative than similar schools. Cedar Rapids Virtual Academy is currently ranked at #503 of the 574 ranked Iowa schools, making it an online school to avoid.
Metro High School
1212 7th Street SE, Cedar Rapids, 52401
Metro High School has a ninety percent graduation rate, yet only twenty-three percent of graduates are engaged in post-educational pursuits. College entrance exams, college coursework, or vocational school training are all considered post-educational pursuits for high school graduates. In addition to college preparation concerns, a high number of students are chronically absent from classes. Chronically absent is defined as missing ten percent or more of classes. Schools with high chronic absenteeism usually test lower than schools that do not have this issue.
In Iowa, the state average in science proficiency is sixty percent out of one hundred percent. A mere sixteen percent of students at this high school met the science proficiency goal. The reading and mathematics scores were disappointing. All of these numbers should make parents wary of this high school.
Thomas Jefferson High School
2500 Edgewood Road NW, Cedar Rapids, 52405
Only 13.8% of students graduating from Thomas Jefferson High School are ready for college. This assessment is based on Advanced Placement (AP) and International Baccalaureate (IB) class participation. The graduation rate is eighty-four percent, well below the state median average. Naturally, student testing scores in both math and reading are below average. They currently rank at forty-six percent out of a possible one hundred. Underserved students at this school are also testing much worse than their peers, suggesting that the school has large achievement gaps. It is reasonable to assume these students are falling far behind other Iowa high school students.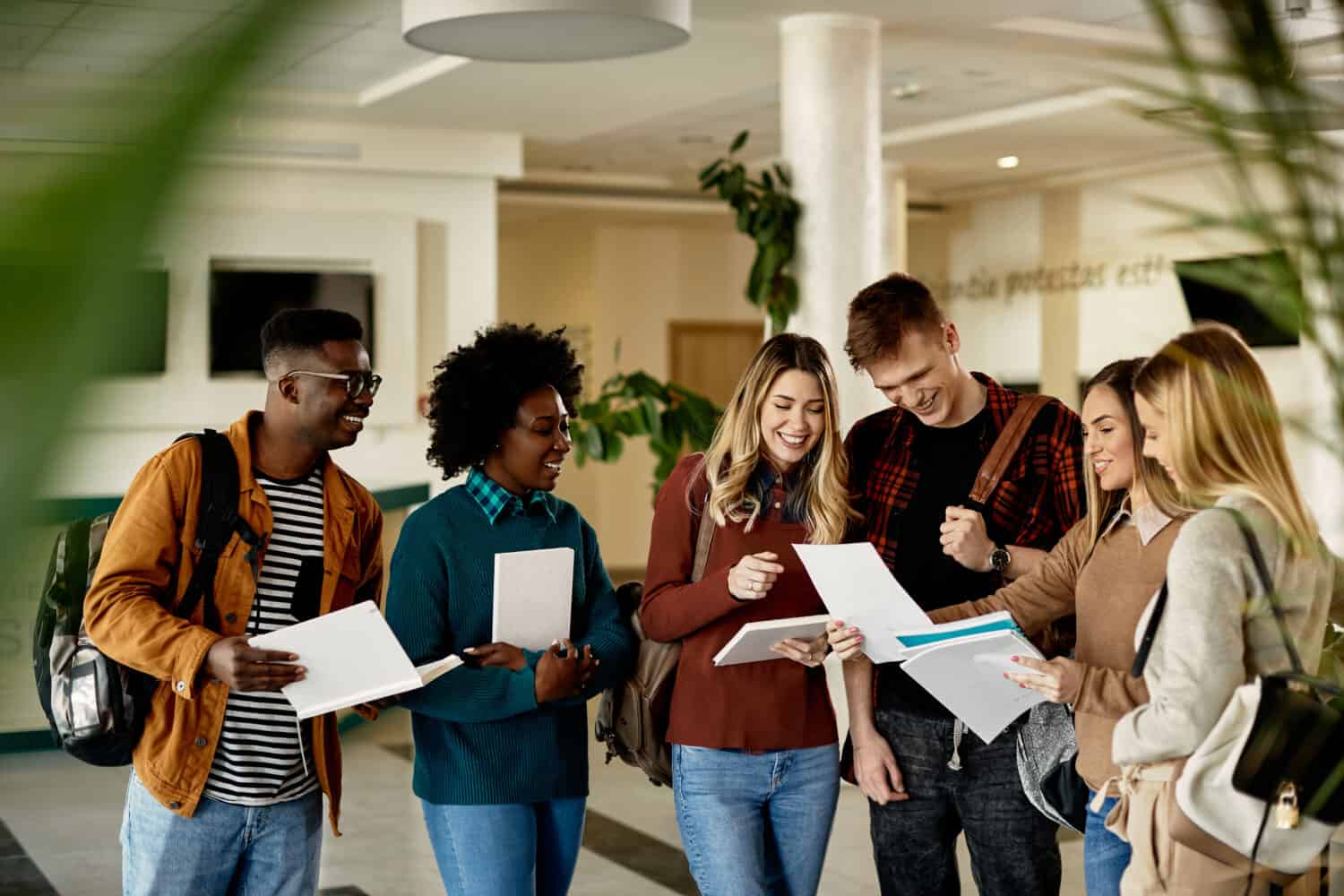 Frank L. Smart Intermediate School
Frank L Smart Intermediate is in the bottom ranking of all Iowa schools. The small school serves grades seven through eight, so it is a tiny middle school. It has an average class size of fourteen students for each teacher, well below the average classroom size in Iowa. Yet the school's scores are still abysmal. Students scored thirty percent and below on math and reading tests.
Another bad sign for any school is its teacher retention rate. In the past five years, this low-performing school has lost forty-two percent of its teachers. Students also ranked the school badly on the climate survey. Their responses suggest that students do not feel safe or empowered at this middle school. Parents should take note.
Colleges
Universities and colleges use different criteria to rank the worst and the best schools. If you're going into debt for college, you probably expect to get a higher-paying job afterward. The return on your educational investment (ROI) is a factor in rating the best and worst schools. How is ROI defined? Post-college earnings minus the cost of the degree as compared to the earnings of someone with a high school education is the basic ROI formula. Additionally, student debt is considered in college rankings. Graduation and student retention rates are strong indications of a college's credibility.
Waldorf University
Waldorf University frequently appears on lists of the worst colleges in America. Yearly tuition and fees average $23,666 per year. However, the median salary of its graduates after six years in the workforce is only $37,800 per year. The university's student retention rate is twenty-six percent, far below the national average. Only fifty-four percent of freshmen return to Waldorf for their sophomore year. The graduation rate is a mere thirty-one percent.
The university was founded as a non-profit Lutheran college in 1903. In 2010, it was sold to Columbia Southern University. It is now a for-profit university. The students who stay at Waldorf leave positive reviews about the class size and the quality of the professors. Waldorf also receives high marks for its virtual classes and was an early adapter of virtual learning. However, its retention rate and high cost make it a problematic college choice.
Maharishi International University
Maharishi International University, formerly known as Maharishi University of Management, is a small college with low ratings. The school accepts nearly one hundred percent of applicants, but the graduation rate is only thirty-five percent.
While the yearly tuition is cheaper than other colleges, averaging only $16,530 per year, it has a lower post-college employment rate. Seventy-two percent of students report employment two years after graduation. The national average for employment two years after college is eighty-three percent. And for those with jobs, the average salary of graduates is low. Students report making only $17,400 per year. For perspective, that is only $4,520 above the national poverty guideline in the United States.
And the numbers get worse. US News and World Reports ranked the university in the bottom twenty-five percent. The average freshman retention rank is a little above four percent. Students give mixed reviews about the quality of classes, particularly about the quality of lecture materials. While the university offers a number of online classes, the reviews are also a mixed bag.
Some students compare the campus atmosphere to that of a retreat. They appreciate the alternative offerings of studies in mindfulness and meditation. Other students were clearly not impressed. The university's rankings, the statistics reported, and the negative student reviews suggest that this university is not a great choice, especially with such low financial prospects post-graduation.
One Final Note
While all of these schools are currently on the worst schools in Iowa list, there is always room for growth. Releasing school rankings encourages schools to improve and ensures transparency in the state's education system. Hopefully, these schools will receive extra help and resources to improve their educational outcomes to make their classrooms better for students. At the end of the day, the goal is to ensure every student gets the best shot at an excellent education.
The image featured at the top of this post is ©Antonio Guillem/Shutterstock.com.