Swimming is a skill that most people use throughout their lifetime. Swimming camps during the summer are a great way to spend the warm months of the year. The best swimming camps equip your child or young adult with the skills to handle water sports with a competitive and confident edge. These summer camps come with water skill intensives, trained mentors, experienced swim coaches, and a peer group with a shared love of swimming. Keep on reading to learn more about the best swimming camps and activity options to sign your child up.
Nike Swim Camps
For a camp with numerous locations, check out the Nike Swim camps. This intensive swimming camp is hosted at college facilities across the United States. Take your pick of Carnegie Mellon, Georgia Institute of Technology, or Lewis and Clarke College, among many other options. The Nike Swim Camps are open to competitive swimmers ages 8-16. Campers will receive top-notch coaching that focuses on technique analysis and swim drill routines. What better place to train among like-minded peers in a high-level swim environment at a beautifully maintained facility pool?
Fitter and Faster Swim Camps
These swim clinics cater to competitive swimmers of all ages and have trained Olympians and high-level athletes alike. With impactful swim, camps hosted all over the United States and Canada, the Fitter, and Faster Swim Camps hire Olympians, Para-Olympians, and highly qualified coaches to put on their camps and swim clinics throughout the year. Different camps and clinics focus on different strokes and levels of athleticism. Give your child the resources to feel confident in the water and go on to do great things in swimming.
Kentucky Elite Swim Camps
The Kentucky Elite Swim Camps aim to give swimmers of all ages a glimpse into the life and techniques of a professional swimmer. Hosted at the Lancaster Aquatic Center at the University of Kentucky, this camp caters to ages 11-18 and aims to give young athletes the skills to go beyond camp and continue their developing love of swimming. The University's head coach, Lars Jorgenson has accrued respect and admiration for bringing his teams to the SEC Championships. Your child will be coached by some of the best and among the best while also having fun and expanding their appreciation of the sport.
Cal Swim Camp
Cal's swim technique camps are a great option for how your child should spend their summer. Located in beautiful Berkley, California, this camp is recommended for competitive swimmers who have a firm grasp on the main four swim strokes. For advanced swimmers ages 9-17, campers will spend their time getting real-time analysis from high-level instructors. A large part of Cal Swim Camp focuses on swimming starts and stroke techniques. By the end of this camp, your growing athlete should feel right at home in the water.
Penn State Competitive Swim Camp
The Penn State Competitive Swim Camp takes place on campus in University Park, Pennsylvania. There is both a day camp and a competitive training and techniques camp. Time spent at this summer camp includes daily training sessions and team-building workshops. There is room for evening games, free time, and swim drills that build up a steady routine that encourages skill development paired with space for fun. Training at this top institution is sure to encourage your child's love for the sport and that is why it is one of the best swim camps.
Swimtastic Swim School
This a more child-geared swim program that holds year-round swim lessons at their facilities around Wisconsin, Florida, and Nebraska. They host swim stroke clinics and also a week-long or 4-day Swim Jam Camp. The Swimtastic Swim School Camps help children to develop basic strokes and comfort with time spent in the pool. Find a location that fits your needs and give your child a summer in the water!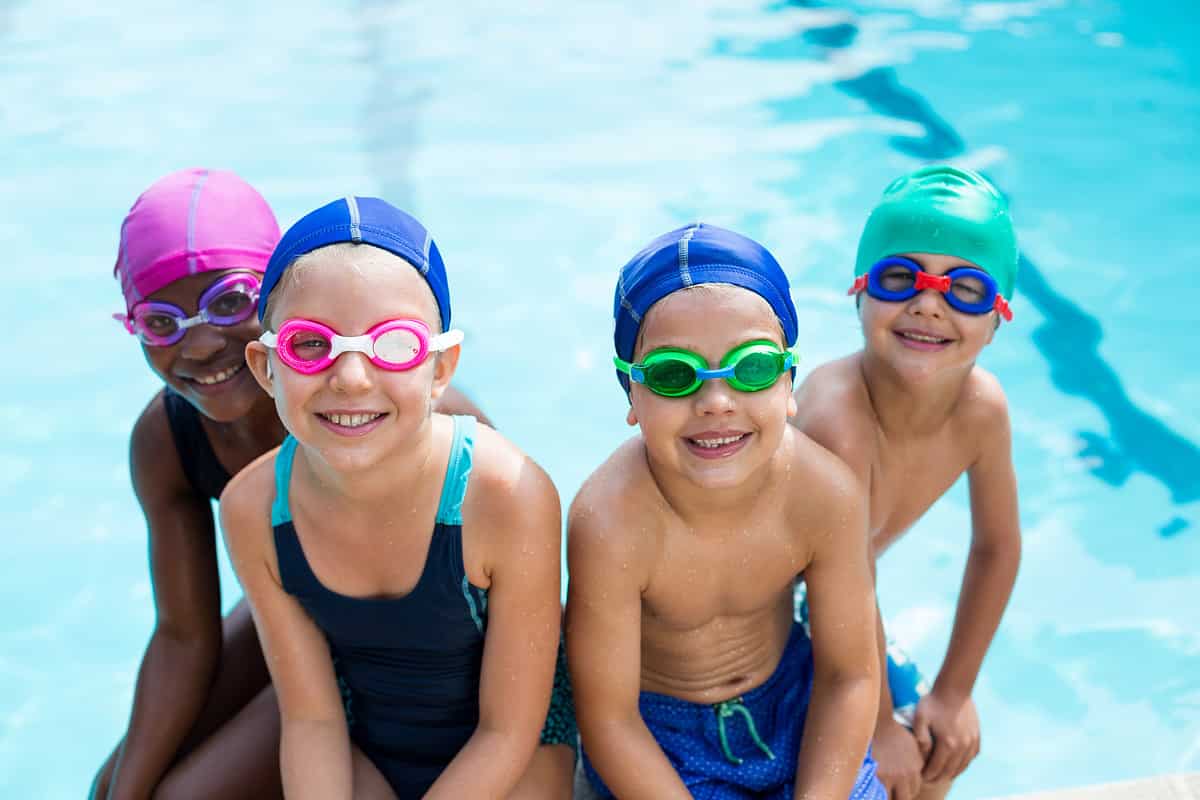 SPIRE Swim Camps
The SPIRE Swim Camps and clinics offer training with a competitive edge for the four main strokes and swimmers of all backgrounds. For ages 10-18, SPIRE specializes in core strength, power training, and flexibility exercises. Their swim technique clinics focus on starts, turns, and transitions for high-level competitive swimming. Take your pick of a 3-day, 5 days, 10 days, 2-week or 3-week clinic. By the end of their time at SPIRE, your young athlete will have developed their mental space and athletic drive at one of the best swimming camps.
Gold Medal Swim Camp
The Gold Medal Swim Camp is hosted at Georgia Tech. Pick from the competitive swim overnight camps or the stroke clinics and are bests suited for advanced swimmers who can swim 50 meters freestyle and backstroke completely unassisted. Camp training sessions include stroke demonstration and skill breakdowns. Campers are guided by college coaches and college athletes to develop camper's skills beyond just their time at camp.
Duke Swim Camp
Hosted at the Duke campus in Durham, North Carolina, the Duke Swim Camp is open to both boys and girls who are 9 and older and they must be proficient in all four strokes. Days at camp involve daily technique sessions, workouts, drill works, and filmed video feedback. Video taping is especially useful for swimmers looking to perfect their technique and develop their swim skills beyond their time at Duke. The camp keeps numbers small to ensure a healthy coach-to-student ratio.
Michigan Swim Camp
The Michigan Swim Camp caters to athletes aged 9-18 who are looking to build some competitive edge in the pool. As part of this camp, your young athlete can pick from one of two tracks. The first track is the Technique Track which focuses on the fundamentals of swimming and the efficiency of stroke frequency. There are three practice sessions daily, dry land workouts, and nutritional courses. Younger, less advanced swimmers are encouraged to start at this training level. Or for higher-level students who want an intensive course in the fundamentals they already have some experience with.
The second track is the Intensive Training Track which is a boot camp for a swimmers' focus and ability levels. Each day involves two water training sessions, a dry land workout, and in-depth instructional teaching sessions. Swimmers will learn about their threshold and lactate tolerance as well as do lots of practice on their overall fitness and well-being.
Western Colorado University High Altitude Swim Camps
This camp is unique in its high-altitude training aspect. With two sessions available for sign-up, the Western Colorado University High Altitude Swim Camps are open to competitive swimmers ages 11-18. The camp takes place on the WCU campus in Gunnison, CO at an elevation of 7,723 feet in the Rocky Mountains. Campers will go through drill routines, training, fitness sessions, and lots of coaching during their time spent here. Give your young athlete the confidence they need to continue their swimming career at this unique training opportunity
Bolles Swim Camp
This preparatory school in Jacksonville, Florida hosts summer sessions like the Bolles Swim Camp. With quite a few camp options for different levels of swimmers, these camps are open for grades 9-12. Campers will reside on the Bolles preparatory campus and work with their coaches for training, daily practice, and technique work throughout their summer session. The Bolles Camp only accepts 22 boarding campers to keep numbers small for the proper attention and training.
The image featured at the top of this post is ©iStock.com/Marcos Elihu Castillo Ramirez.