Running is a sport that pushes humans to be their best selves. The best running camps in the US cater to team building and strength conditioning. You'll learn all about best health practices and emerge with a renewed sense of love for the sport. Train and hone your skills with great running instructors. Experiences like these can guide young athletes in ways that can positively impact many areas of their future interests.
Many of these camps take place over the summer. This way, both adults and children alike can take the time to train. Depending on where you'll get some nice running weather as well! Running camps can build camaraderie, and push a runner's skills to the next level. They'll also create some lasting memories that are well worth the price of admittance to any of these great camp options.
Keep on reading to learn more about when and where you can add a world-class running camp to your bucket list of athletic experiences.
Adults
ZAP Fitness Adult Running Camps
ZAP Fitness Adult Running Camps happen in Blowing Rock, NC. They cater to new runners and Boston Marathon athletes across a range of training and guided workouts. According to CNN, each weekend/week-long camp hosts a special guest. From Olympic athletes to world record holders in the world of running, attendees will learn from some of the best on the scene. Amid the blue ridge mountains, pick from several different sessions. Check sign-up with pricing available on their website.
Active at Altitude Women's Running Camps
The Active at Altitude Women's Running Camps is for female athletes who want to train their bodies at higher elevations. Hosted in Estes Park, CO, this camp has two levels of camp experience, both of which include food and lodging. With guided conditioning to increase your altitude comfort, there is also yoga and hiking, and lots of running technique analysis. The camps are intimate with only 10 spots available and you're sure to come away from your time here feeling refreshed and ready to continue your relationship with running.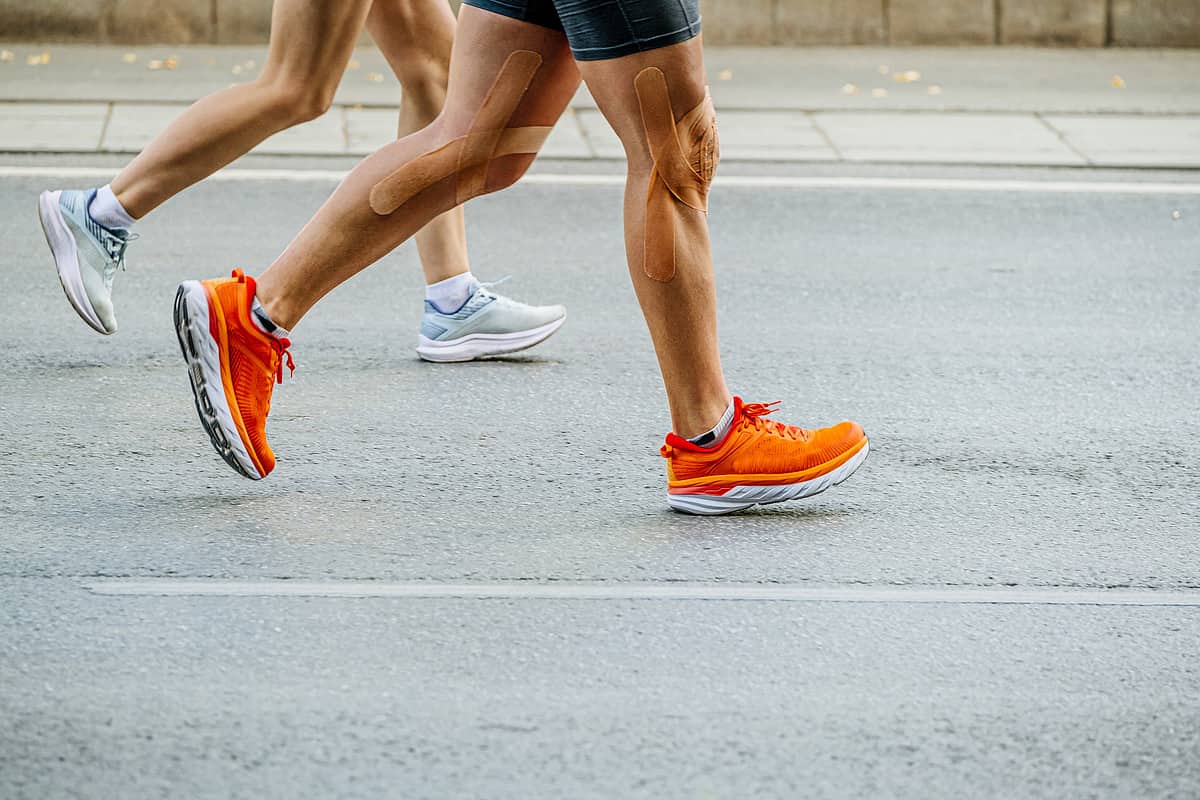 Jeff Galloway Running Camps
Jeff Galloway Running Camps happen in three great locations: Blue Mountain Beach, FL, Lake Tahoe, CA, and Carmel, CA. As part of your time in this camp, you'll receive guidance in nutrition, mental and physical strength training, stretching, and cross-fit training. Spend time learning from Jeff Galloway, the former Olympian, and rejuvenate your appreciation for the training behind the art of running.
Young Athletes
Nike
Nike offers some fantastic running camps for high school-level sports like Cross Country and Track and Field. Simply pick your area and find a camp that will work for your young athlete's schedule and sport training needs. As part of the US Sports Camps (USSC), Nike offers 24 programs for 16 different sports that happen over the summer when young athletes can train. Junior camps accept ages 10-18, however, certain programs will allow for even younger participants.
Rocky Mountain Cross County Camp
The Rocky Mountain Cross Country Camp takes place in Crested Butte, CO. They host a summer camp and a winter camp as well as different stay-length options for training. The Main Camp can include 4 nights, 10 nights, and 20 nights of camp stays. There is also a pre-camp option for training as well as a Summer Distance Project that features a fully-immersive elite runner lifestyle. This camp is recommended for young adult athletes who are looking for an extensive runners training camp.
Steens Mountain Running Camp
Steens Mountain Running Camp happens in Harney County, Oregon. Recommended by Outside Magazine, this camp works with children ages 13-18 an immersive wilderness running and camping experience. Try out trail running and hands-on educational camping with this unique camp in Oregon.
Craftsbury Running Camps
The Craftsbury Running Camps, take place in Craftsbury, Vermont. Created for Cross Country runners, there are many typical summer camp activities you can enjoy as part of this experience. And you can build your long-distance skill set while in a beautiful space in Vermont.
Ultimook Running Camp
Ultimook Running Camp happens in Tillamook, Oregon, right on the coast. It's geared for cross-country athletes working up to their season and features lots of guided training for stamina and strength building. As a unique part of the camp, they not only offer trail-running but team-building games of Sasquatch. Check out more of the activities offered on their website.
Boulder Running Camps
Boulder Running Camps take place in Boulder, Colorado. They are geared toward high schoolers looking to expand their running skills. Choose from virtual camps or in-person camps to learn from instructors that will help guide your technique and drive to run. The Boulder Running Camps have been on hiatus from in-person camps but be sure to check their website for up-to-date information on this great camp.
The image featured at the top of this post is ©iStock.com/Pavel1964.