The summer can be a great time for reconnecting with fitness goals, no matter your age. The best fitness camps in the U.S. help children and young adults build good habits. It is such a good skill to understand the benefits of healthy living. From a young age is it so important to know how to take care of your body. In return, your body will help take care of you for years to come.
Fitness camps offer the chance to grow healthy habits in a setting that is friendly, safe, and full of fun. Your child will learn about activities and routines that will keep them in good shape. Many of these camps emphasize the importance of emotional and mental fitness as well. All of these work together to cement healthy living, empower body confidence and support general well-being. Check out the best fitness camps in the U.S. to figure out how to get these positive habits started.
Camp Pennbrook
This is an all-girls camp that focuses on body empowerment and nutritional, healthy eating. Suited for girls aged 8-21, this camp provides emotional, mental, and physical support as campers learn about how to best take care of their bodies. There are daily exercise sessions and classes and both seasonal camps include a wide range of activities and recreational opportunities. Health coaches available on staff will help your child to set goals for empowerment and self-esteem.
At Camp Penbrook it's not about losing weight. Their mission is to find the best ways to nurture a positive connection to one's body. This relationship comes with understanding what your body needs and what feels best in the process of getting healthier. Your child will leave the program with a deeper understanding of themselves and their nutritional, physical, and emotional needs. Summer programs happen at Camp Penbrook's center in Doylestown, PA. Winter sessions take place in Leonia, NJ.
Camp Pocono Trails
This camp focuses on three areas: fitness, shifting your child's relationship to technology, and building self-esteem and life skills. Located in Reeders, PA, Camp Pocono Trails enrolls kids and young adults from 7-21. With the beautiful lake as your child's setting for the summer, they'll have their choice of activities and be guided by the well-educated staff. Children are encouraged to unplug and build relationships with the nature around them. The overall goal is to curate healthy habits that will last your child well beyond the summer. Exercise is made fun and easy with the help of guided games and sporting events. Your child will make life-changing connections with their peers, learn new habits, and set goals for the future of self-empowerment at one of the best fitness camps in the U.S.
USA Kids Camp
The USA Kids Camp happens in Gilbert and Queen Creek, AZ. This children's gym-centered fitness camp offers summer camp sessions to keep kids active and engaged during breaks from regular schooling. With an emphasis on free play and exploration, kids can also participate in lots of guided activities. Some of these activities include group games, gymnastics and fitness routines, a foam pit, a trampoline, dress-up days, competitions, obstacle courses and so much more. If you're anywhere around the Arizona area, this might be the perfect camp for your child.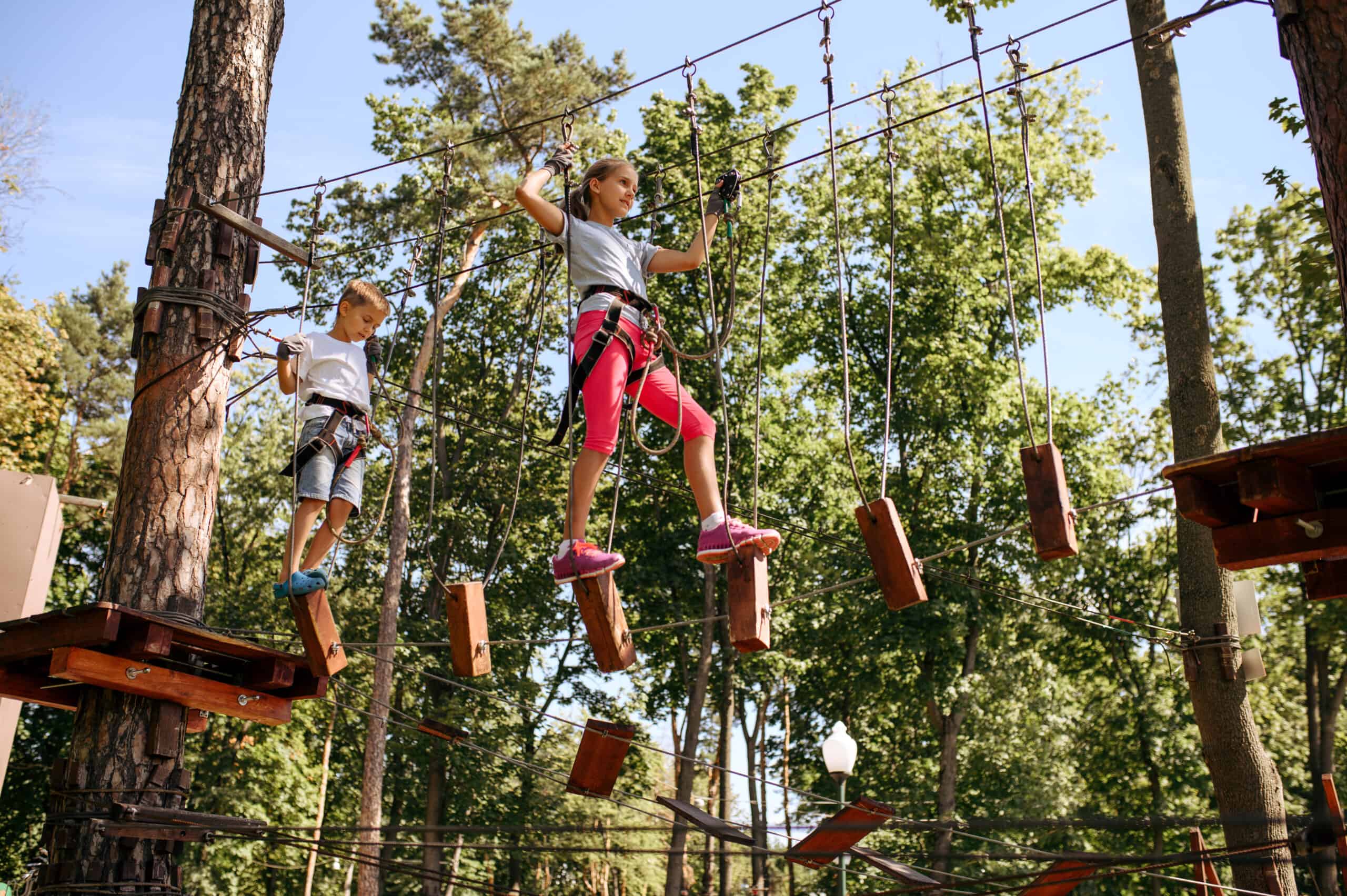 Jordan Kent's Just Kids Skill Camp
This fun-filled summer camp is open to children ages 6-12 and focuses on sportsmanship and healthy lifestyle learning. The camp runs for a week and your child can take their pick to focus on basketball, football, or soccer as a main sport. Alongside this main focus, they will get the chance to participate in skill and agility training, nutrition education, and other recreational extracurriculars. Jordan Kent's Just Kids Skill Camp has locations in Oregon, Arizona, California, Nevada Washington, and Idaho.
Camp Jumpstart
At Camp Jumpstart, health professionals will guide your children in understanding how to be their healthiest selves. Take your pick of a two-week camp session or a four-week camp session. During this time, your child will be supported in their mental, emotional, social, and physical health needs. Equipped for children and teenagers, 9-17, kids of all backgrounds come together to learn and have fun in a space with so much to do. Located in Imperial, MO, this camp features lots of activities, art electives, and even a culinary experience. Your child will learn to make and plan meals that benefit their overall well-being. Check out these cool extracurriculars included at camp: stress management techniques, relaxation techniques, climbing wall challenges, first aid training, and wilderness survival.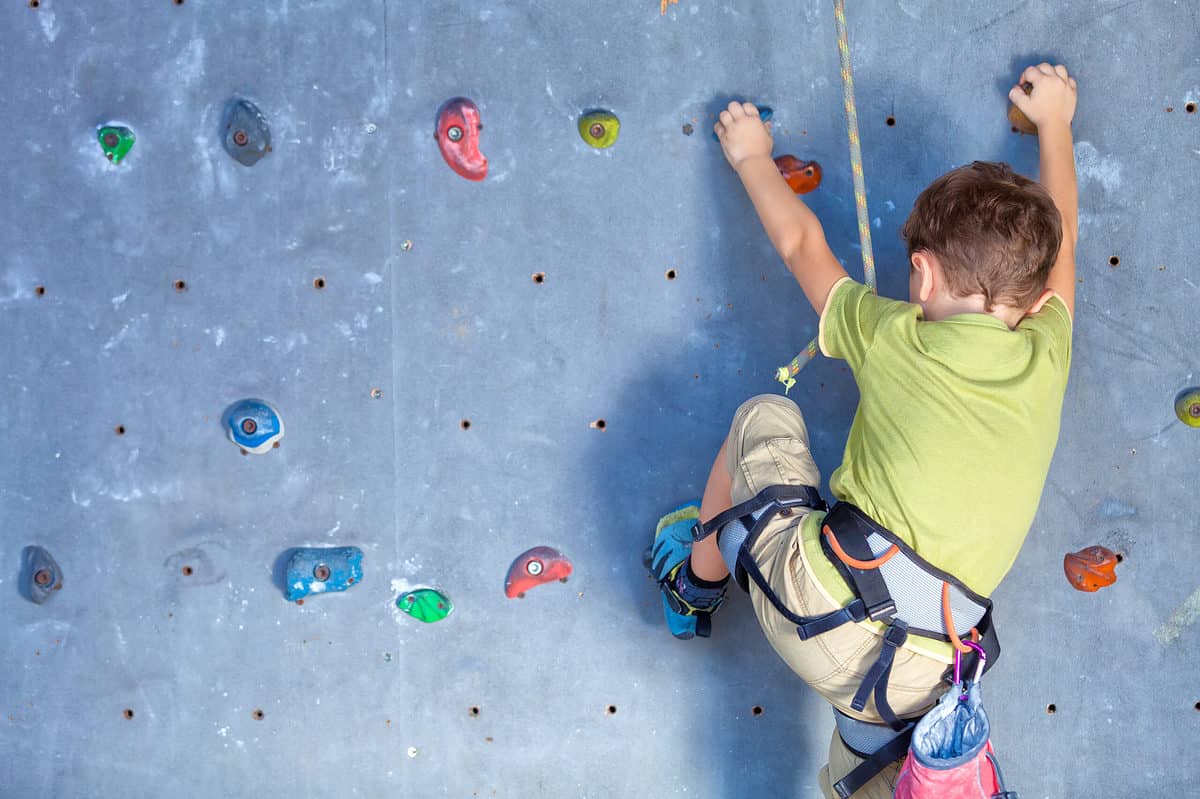 The image featured at the top of this post is ©https://www.shutterstock.com/g/robertkneschke/Shutterstock.com.