Whether you're planning a trip to the Kentucky Derby, through Bourbon country, or are a Kentucky native who would like to get a feel for the finer lodgings in your state, you're going to need a place to stay overnight. Below, find a list of the most expensive hotels in Kentucky, and good luck choosing between them!
The Kentucky Castle
230 Pisgah Pike, Versailles, KY 40383
Price range: $250-1000
Have you ever wanted to cosplay as royalty for a day? Well, you can in Kentucky. At The Kentucky Castle, you can let all your royal fantasies come true.
The Kentucky Castle offers 15 guest accommodations including four two-story suites located in the actual castle towers. There's also a cabin on the grounds, from which you can enjoy a view of one of the most beautiful farms in Kentucky. If you're a more outdoorsy type, there's also a glamping experience that the hotel offers, which allows you to spend your stay in a luxuriously decked-out tent.
The views and lodgings are enviable on their own. But the experiences offered by The Kentucky Castle are the real show stealers. During your stay, you can take part in one of the hotel's Murder Mystery Dinners. The Kentucky Castle treats participants to a multi-course meal in its Grand Ballroom before the "Murder & Merriment" theater team embarks on its interactive murder mystery.
The Kentucky Castle also hosts bourbon barrel art classes, yoga on its roof, and tea with Cinderella. This last one, as you might guess, is especially popular with kids.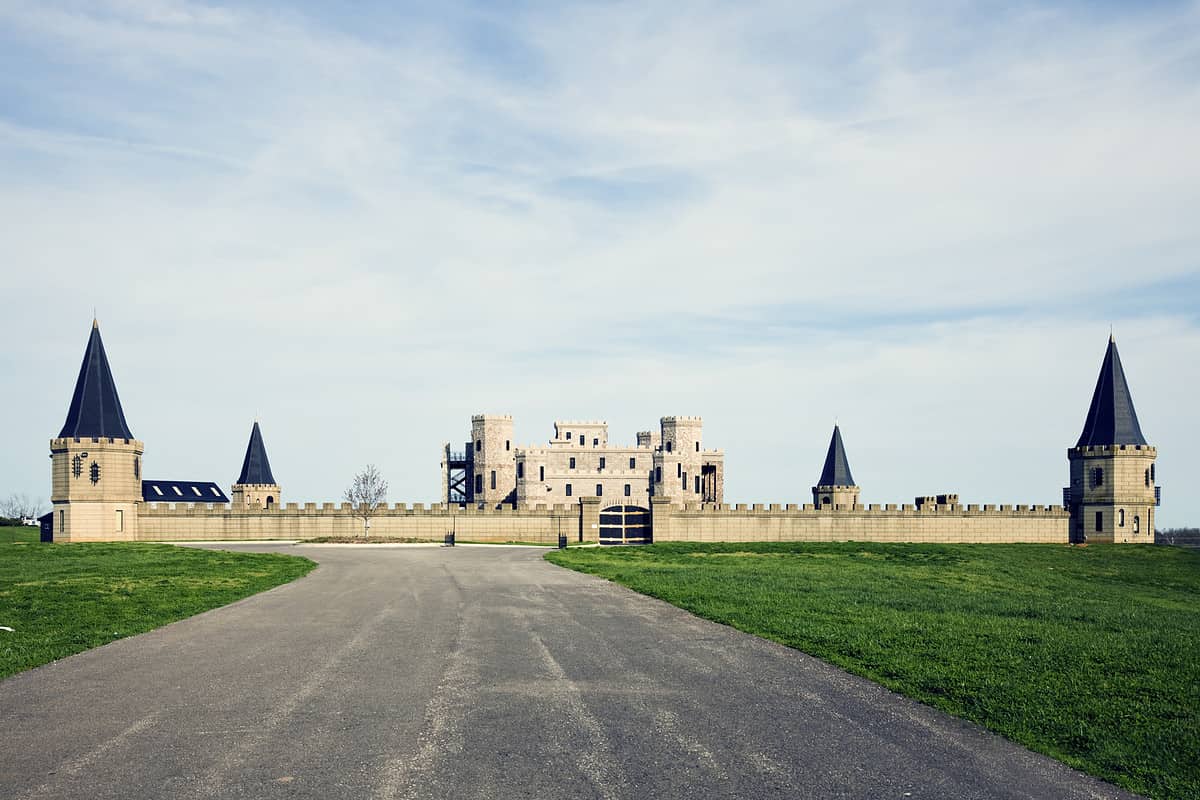 Samuels House
160 S. Saint Gregory Church Rd., Samuels, KY 40013
Price range: $1000-1500
The Samuels Family is the family behind Makers Mark, one of the most popular Kentucky bourbon whisky brands around today. This family is considered the longest operational lineage in the whole bourbon industry. When you stay in the Samuels House, you get to feel like you're part of this history.
Based on the steep price of the rental, you're best off considering this property if you're staying in a group of 8. Less than that and you still have to pay the $1000 per night fee ($1500 on weekend nights), more than that, there isn't space.
If you do get a group together and want to stay at The Samuels House, you're in for a treat. The rooms all feature rustic decor, modern en-suite bathrooms, tempurpedic mattresses, and smart TVs. In the rest of the house, there's a stylish parlor room with a custom-crafted bar as well as over 50 bottles of Samuels-produced whisky that'll take you on a tour through history. The whole house doubles as a museum and fully-stocked entertainment getaway. There are artifacts on display as well as a basement media room and game lounge.
You'll also have a ton of space to spread out and breathe — Samuels House sits on two acres of mature oak trees and is surrounded by horse pasture. A true Kentucky getaway.
Bourbon Manor Bed & Breakfast
714 N 3rd St, Bardstown, KY 40004
Price range: $180-600
The Kentucky bourbon tour continues! Bourbon Manor is a bourbon-themed bed and breakfast. What does that mean exactly? The guest rooms are quite literally named after bourbon drinks. There's "Sweet Old Fashioned," "Mint Julep," "Classic Sazerac," "Hotty Toddy," "Southern Love," "Manhattan Honeymoon Hideaway," and "Master Distiller's Den."
Each one of these guestrooms is furnished with antiques and designer linens, and the king suites also have jacuzzi tubs and walk-in showers. For those foodies out there, Bourbon Manor also features a full country gourmet breakfast.
If you're looking to explore the bourbon capital of the country, this is the place to do it. Bourbon Manor offers a $499 package that includes:
A personalized self-driving itinerary to some of Kentucky's most beloved whisky distilleries
Two tour tickets to two distilleries
Two tour tickets to either the Oscar Getz Bourbon History Museum or the Kentucky Cooperage (where 95% of the bourbon barrels are made)
A deluxe room at Bourbon Manor
VIP dining for two at a restaurant of your choice
A box of bourbon chocolates
Two keepsake rocks glasses
Two bourbon shots
Not a bad deal for bourbon lovers!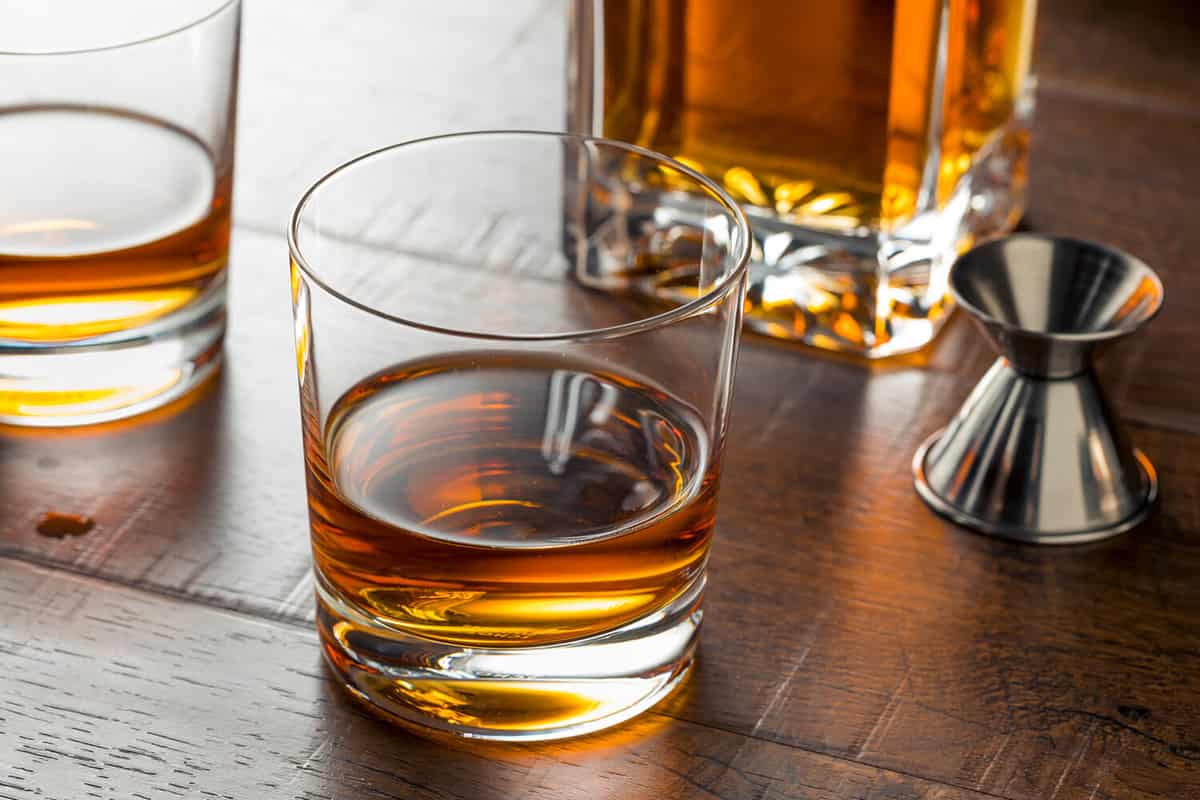 21c Museum Hotel
700 West Main Street, Louisville, Kentucky 40202
Price range: $350-750
Moving out of Kentucky bourbon country and into Louisville, 21c Museum Hotel might be the most unique pick on our list of the most expensive hotels in Kentucky.
21c Museum Hotel is — as you might be able to guess — a museum and a hotel with 91 accommodations. You can find it located on historic West Main Street in Louisville, a city that is itself a hub of culture, shopping, sports, and good eats.
All of the rooms are equipped with 50-55" HDTV flat-screen televisions, Malin + Goetz bath amenities, and original artwork. But there are two higher-end accommodations that will really blow you away.
The first is the Rooftop Apartment which features a gorgeous rooftop garden terrace overlooking downtown Louisville and the Ohio River. The apartment also has an open-concept living and dining area as well as a Bryte Restorative Sleep Bed which allows you to personalize the temperature and firmness of your sleep experience.
The second accommodation is called "The Cyclone." Have you ever slept inside an art installation? At 21c Museum Hotel, you can. This accommodation was created and curated by artists Jonah Freeman and Justin Lowe, featuring artist-selected records, artist-designed blankets and linens, and more.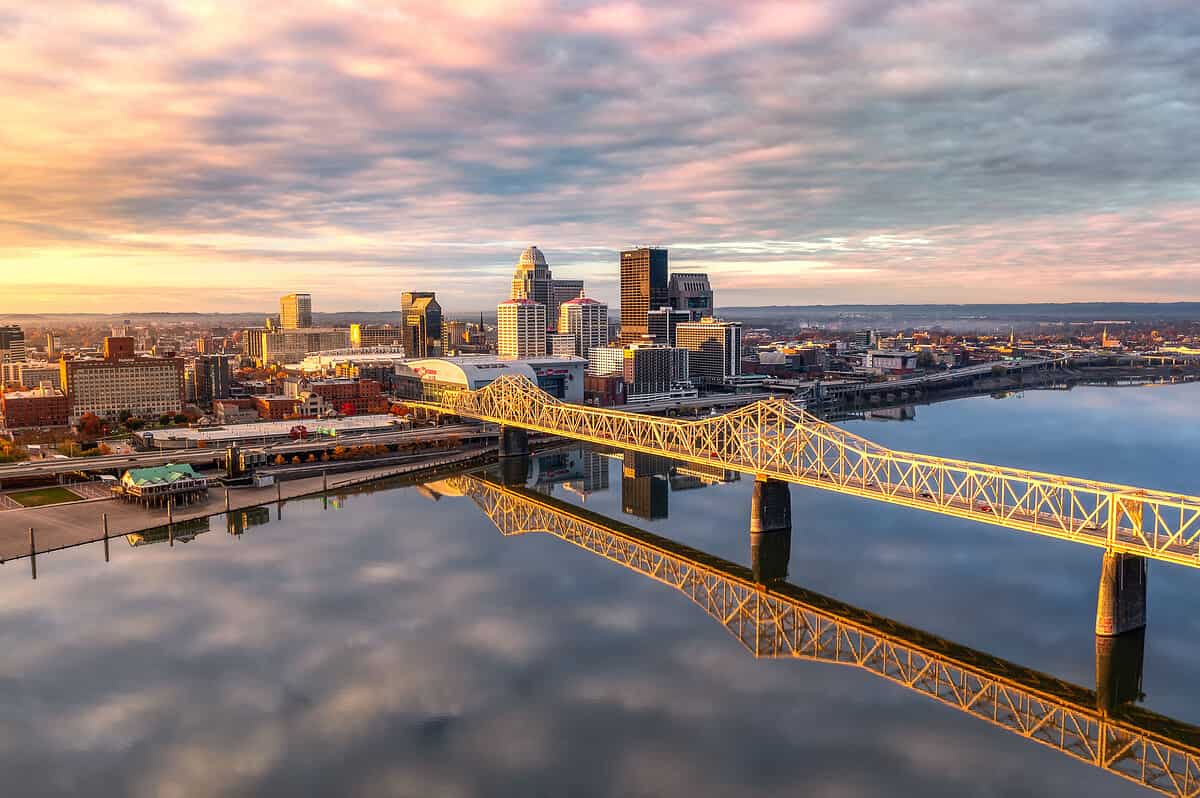 The Manchester
941 Manchester St., Lexington, KY 40508
Price range: $360-400
The Manchester just sounds fancy, doesn't it? Its rooms certainly live up to that expectation.
The moment you click on their website, you'll be transported to a fantasy of mid-century modernism, with rooms so attractive you'd expect to see them profiled in Architectural Digest. Each room features a little something special but in The Penthouse Suite, the most expensive room offered in The Manchester, you can unwind in a classic clawfoot tub. There's also a fun, fancy bunk bed room for the family who enjoys a little whimsy.
The Manchester offers bourbon tastings, polo lessons, and spa services. When you get hungry, you can hit up its full-service restaurant, Granddam, or its indoor/outdoor rooftop tiki bar, Lost Palm.
The Grady
601 West Main Street, Louisville, Kentucky 40202
Price range: $350-450
The Grady is centrally located in Downtown Louisville, mere steps away from the Ohio River. Guests don't have to travel far to tour distilleries, breweries, museums, restaurants, and the site of the Kentucky Derby, Churchill Downs.
This hotel offers 51 accommodations and each one features the sleekest, modern-yet-classic design. They evoke the spirit of The Grady itself, which is steeped in Kentucky history, yet operational in modernity. The lobby greets you with a deep emerald, wall-length velvet sofa, and multiple backlit, amber-colored bookcases chock full of books and knick-knacks that make you feel like you've fallen into an old film.
The Covington
638 Madison Ave. Covington, KY 41011
Price range: $250-1200
Last on our list of the most expensive hotels in Kentucky is The Covington, which actually calls Cincinnati, OH its closest city.
Every single one of its rooms is gorgeous and features something different. From luxe fur blankets to winding staircases to floor-to-ceiling windows to leather-tufted headboards, these rooms are fit for royalty — modern, stylish royalty, that is. The rooms in North by Hotel Covington — which is on the main hotel property — also feature kitchenettes and Nespresso machines.
If you're staying awhile, the hotel offers same-day laundry and dry cleaning options, so you can pack light without worrying about clean clothes. Every guest also has access to Movie Beam and Volo Concierge tablet systems which allow you to perform a litany of requests through a touch screen, rather than having to call down to the front desk.
Why Visit Kentucky?
Kentucky, the Bluegrass State, is full of history, culture, and hip shops and restaurants, as you can tell from this list of the most expensive hotels in the state.
Whether you're visiting Louisville during The Kentucky Derby horse race, taking in the hip shops and restaurants of Lexington, touring the state's famous bourbon distilleries, or sliding into baseball history at the Louisville Slugger Museum & Factory, you'll find there's more than enough to fill your trip.
The image featured at the top of this post is ©Sean Pavone/iStock via Getty Images.