When planning a visit to San Antonio, finding a place to stay is crucial. San Antonio has some of the most remarkable hotels. They provide the amenities and level of comfort that you've always dreamed of. These hotels will have you so spoiled you won't want to return home. But before we take a look at these top-of-the-line hotels, let's explore some reasons why San Antonio is a great choice for family vacations.
San Antonio, Texas, is an excellent choice for groups of any size. It offers a range of activities that the whole family will love. Plan to stay a few days to allow exploring their top attractions. These sites highlight the city's rich history and vibrant atmosphere. Below are some of our favorite San Antonio attractions.
San Antonio Attractions
Great for Kids
Splashtown San Antonio: Beat the heat. Enjoy a day of family fun at this exciting water park.
Sea World San Antonio: Immerse yourself in the wonders of the world. Get up close with some of the most extraordinary sea creatures.
Six Flags Fiesta Texas: Thrill seekers will enjoy this exhilarating amusement park which has tons of roller coasters and other exciting attractions.
The San Antonio Zoo: Spend a day exploring this zoo that houses over 3,500 animals from around the world.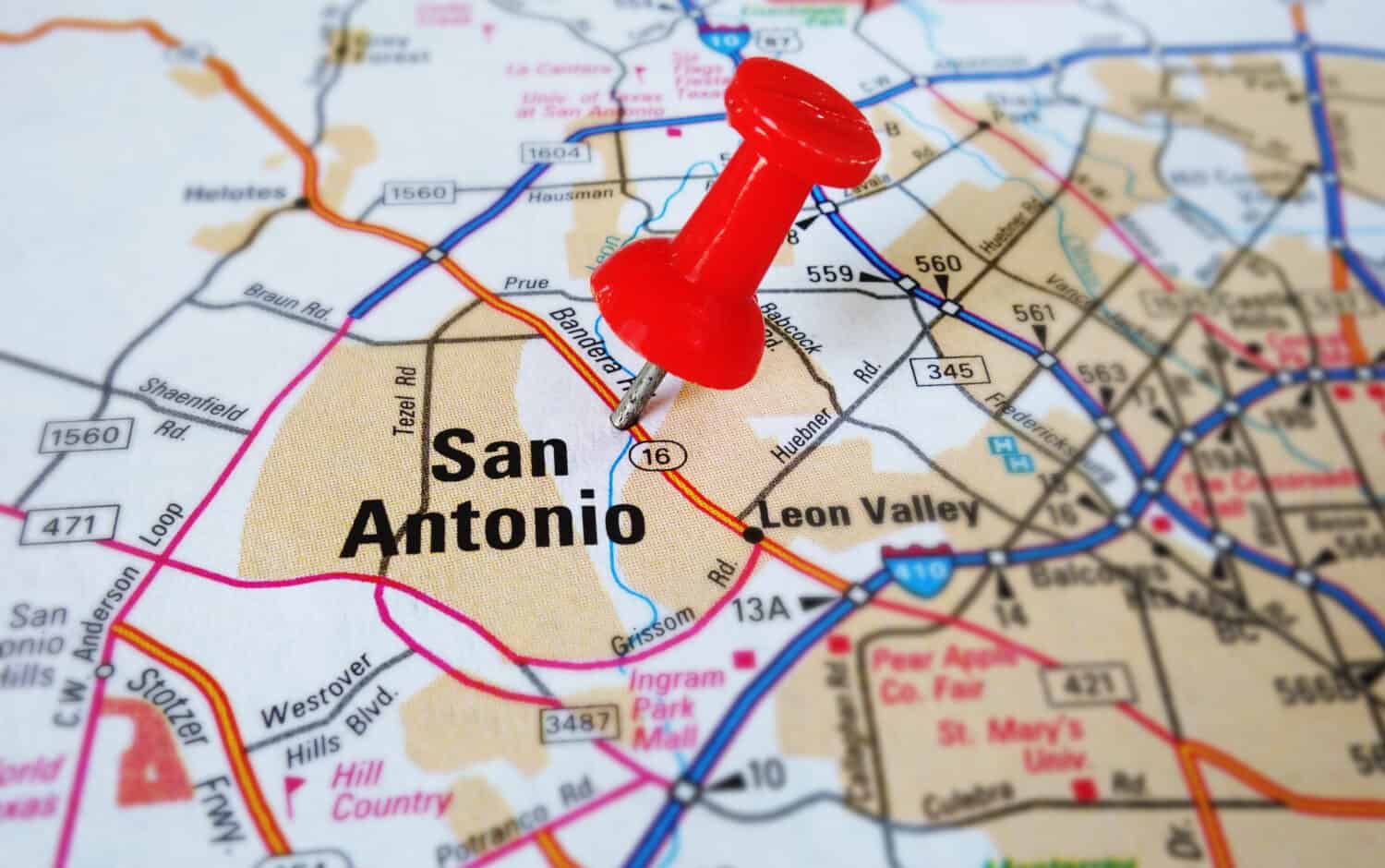 Nature/Scenic
Natural Bridge Caverns: Explore the caverns and learn about their fascinating history during a captivating expedition.
The Japanese Tea Garden: Find tranquility amidst the beauty of this garden located in Brackenridge Park.
Tower of the Americas: Enjoy an astounding city view from high up. This towering structure stands 750 feet high in the center of downtown San Antonio.
San Antonio Botanical Garden: Indulge in a walk through beautiful and scenic nature. This 38-acre garden includes many exhibits and attractions, such as a conservatory and a nature trail.
Barge Tours: Take in all the vibrant sights of the city while cruising along the San Antonio River Walk.
The River Walk: Take a stroll along the San Antonio River and immerse yourself in the distinctive charm of this city.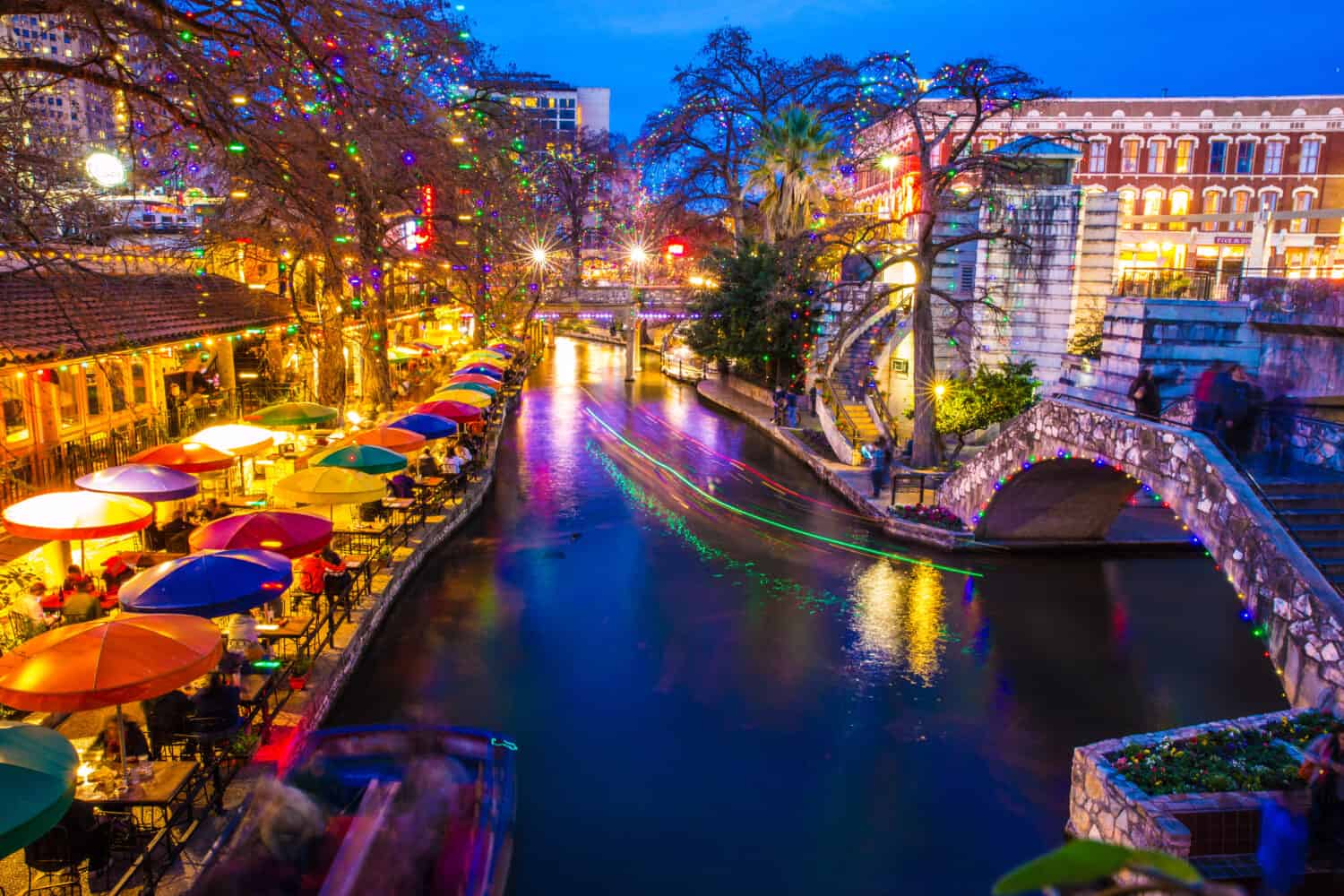 Museums
The McNay Art Museum: Get lost in a beautiful world of art. This art museum has eight exhibits and hundreds of art pieces to view.
Witte Museum: Have fun learning about nature, science, and culture through this museum's many exhibits.
Historical
San Antonio Missions National Historical Park: Learn the history of the colonial missions that have had a significant impact in the San Antonio area.
The King William Historic District: Travel back in time and explore the architecture of this neighborhood from the nineteenth century.
San Fernando De Bexar Cathedral: Take a tour and admire this cathedral's architecture, founded in 1731.
The Alamo: No trip to San Antonio is complete without visiting this landmark. It commemorates the Battle of the Alamo and Texas's struggle for independence.
San Antonio, Texas, showcases some of the most luxurious hotels in the world. Whether you're seeking a getaway, a pampering spa experience, or exceptional hospitality, San Antonio has it all. However, it's important to note that indulging in luxury often comes with a high price. Let's explore the most expensive hotels in San Antonio and what makes them special.
1. The St. Anthony Hotel:
300 East Travis Street, San Antonio, Texas 78205
One of San Antonios' oldest establishments, The St. Anthony Hotel exudes timeless elegance and charm. This hotel has 277 rooms and exquisite suites. Each room offers elegant contemporary themes. It also features a garden and a captivating infinity pool perfect for relaxation. However, one of its most notable highlights is the majestic Crystal Ballroom, renowned for hosting events and unforgettable weddings. Prices for a one-night stay at the St. Anthony Hotel start at around $198, making it one of the highest-priced options in the city.
2. Mokara Hotel & Spa
212 W Crockett St, San Antonio, TX 78205
The Mokara Hotel & Spa is located in the downtown area. Designed to make you feel like you're in a serene oasis, away from the bustling city, this hotel provides a secluded vibe. The Mokara's 99 guest rooms are each tastefully furnished with some of the finest decor. Rooms offer a truly luxurious experience, including a spa bathroom perfect for relaxation and a cozy bed that's great for a restful sleep. Additionally, the rooftop pool allows you to take a dip while enjoying views of downtown. Keep in mind that prices for a one-night stay at Mokara Hotel & Spa start at $260.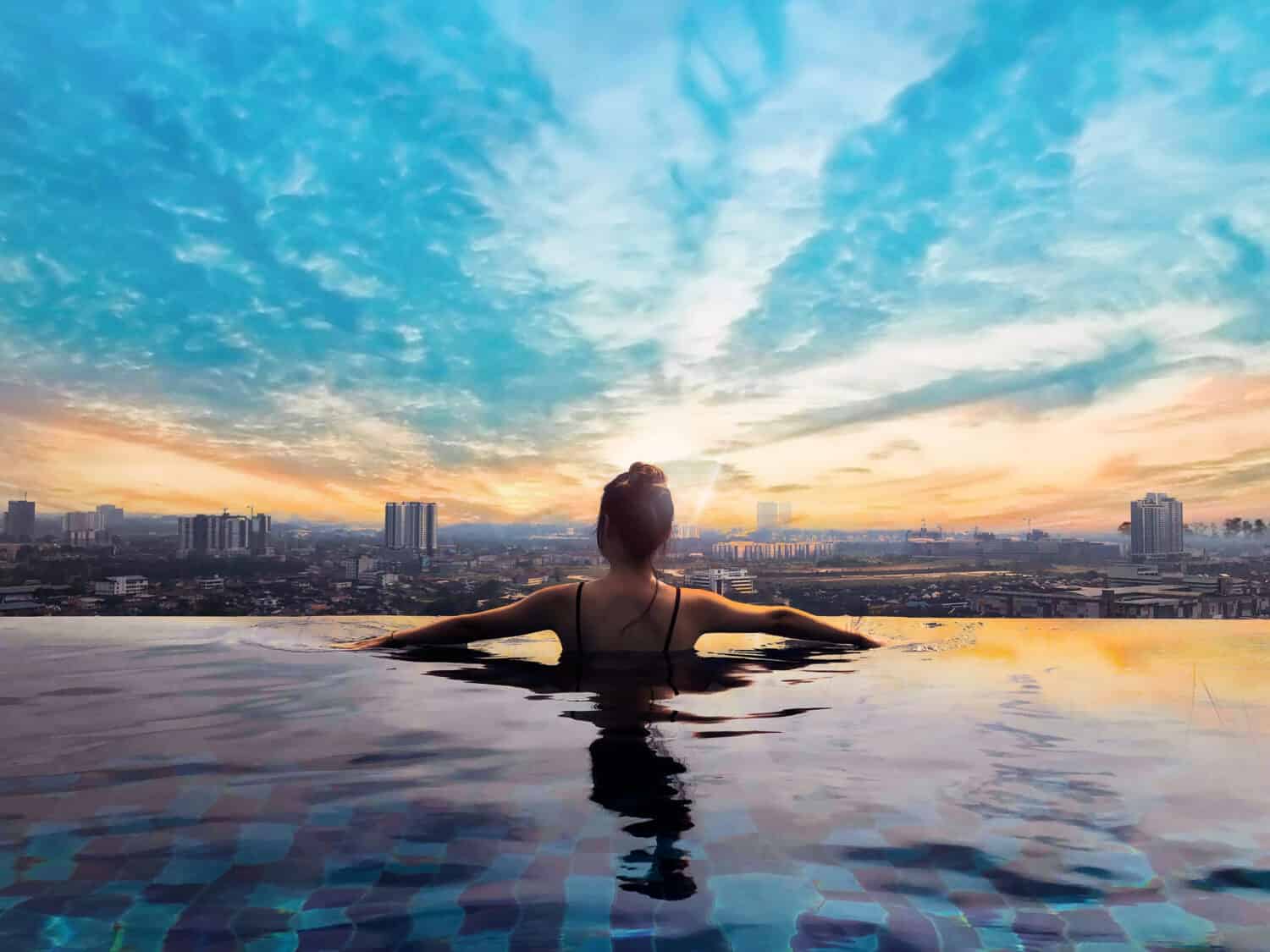 3. La Cantera Resort & Spa
16641 La Cantera Pkwy, San Antonio, TX 78256
Located on top of a hill that overlooks San Antonio, the La Cantera Resort & Spa property has 622 rooms and suites available. This resort offers a range of amenities and is considered the epitome of luxury. It includes a spa facility and premier golf courses allowing guests to indulge in exceptional self-care experiences. Rooms provide access to a balcony that offers breathtaking views of the enchanting Texas Hill Country. Prices for a stay at La Cantera Resort & Spa begin at $284 per night.
4. The JW Marriott San Antonio Hill Country Resort & Spa:
23808 Resort Pkwy, San Antonio, TX 78261
Located in Texas Hill Country, the JW Marriott is a well-known hotel belonging to the Marriott brand. The resort covers an impressive 600 acres and is perfect for nature lovers. What sets this resort apart is the amenities it offers, such as a water park, 36 hole golf course, and a rejuvenating spa. Although the nightly rates begin at $464, the experience of luxury and comfort at the JW Marriott is truly worth every dollar.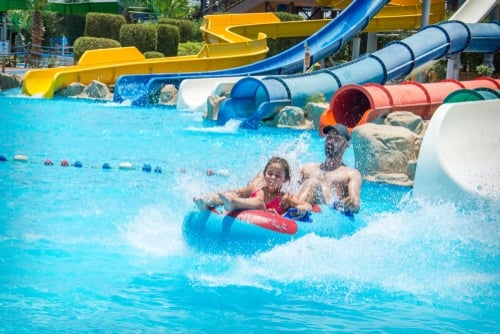 5. Hotel Emma
136 E Grayson St, San Antonio, TX 78215
Located in the Pearl district of San Antonio, Hotel Emma holds significance as it pays homage to a historical figure whom the hotel is named after. This remarkable landmark hotel combines charm with comforts in a seamless fashion. Each of its 146 rooms and suites is meticulously designed with captivating themes that bridge the gap between past and present. Furthermore, Hotel Emma provides a range of dining options, including farm-to-table cuisine and signature cocktails. Indulging in a stay at this historic hotel comes with a price tag starting from $545 per night.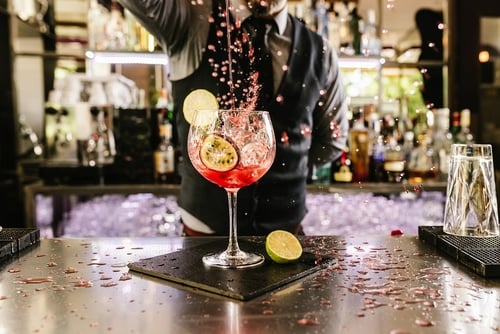 In summary, these hotels rank among the finest in terms of hospitality in San Antonio. It's no surprise that their prices are relatively high. When you choose to stay at one of these establishments, you can expect to receive a range of luxurious amenities and supreme comfort. These hotels allow you to be near the city's top attractions while experiencing the best amenities and pampering available. While it may require more money than you're used to spending, the experience and memories you will gain are truly invaluable. So why not treat yourself? Indulge in luxury and create memories in San Antonio, Texas.
Up Next
The image featured at the top of this post is ©Mariia Korneeva/Shutterstock.com.