Some of the largest schools in Texas are massive. Texas is the second largest state after Alaska, which means that there are lots of residents and newcomers who flock to the state for its educational resources. Texas established its first laws regarding an educational system in 1840, although it didn't get the funding for public schooling until a few years later. It was admitted to the union and that same year the budget increased to support more counties. In 1983, the state established a permanent public school fund (via Texas.gov). With so many counties, there are numerous schools to include on this list, from kindergarten through high school, all the way to institutes of higher education. For Houston-specific schools, check out this informative article. For a Fort Worth-specific list, check out this article.
This list will focus on some of the other largest schools in Texas. You'll learn the many things they have to offer their students. From academic opportunities, athletic programs, and extracurricular resources, there's a reason these schools are so highly attended. Whether you're looking for elementary, secondary, or higher education options, Texas has got them all. So keep on reading to learn about the largest schools in Texas and all they have to show for their size.
Texas Virtual Academy At Hallsville
311 Willow St, Hallsville, TX 75650
The Texas Virtual Academy at Hallsville is an online school that functions as a public school. It is tuition-free and a part of the Hallsville Independent School District. TVAH is open for 3rd-12th grade. The school enrolls just below 11,000 students, with a full staff of certified and dedicated teachers. The curriculum caters not only to elementary, and high school levels of education but has a branch specific to career preparation. The courses are streamlined to fit the needs of virtual learning and have an interactive component that makes them such a great option for so many students of Texas. This is by far one of the largest schools in Texas, and with the popularity of online schooling, especially in recent years, Texas Virtual Academy at Hallsville is striving to provide a top-notch education from a fantastic online platform.
Allen High School
300 Rivercrest Blvd, Allen, TX 75002
Allen High School was first opened in 1910, renovated in 1959, and expanded in 1964. The current Allen High School features an enrollment of over 5,000 students in grades 9-12. It has some 219 classrooms, a huge performing arts center, a student restaurant, a career center, and a Technology Education Center. They offer AP courses, International Baccalaureate, and a dual credit program. The athletics department includes seasonal sports as well as club sports. The Allen Eagles have championships in football, golf, basketball, and wrestling. There is a summer sports camp at Allen High School as well as state-of-the-art facilities for training, workouts, and game preparation.
Duncanville High School
900 W Camp Wisdom. Duncanville, TX 75116
Duncanville High School caters to grades 9-12 with a specialized curriculum to fit the needs of all kinds of students. The enrollment sits just below 5,000 and the staff at Duncanville High School is highly qualified and dedicated to their teaching. Duncanville High ensures that students can have a well-rounded experience in terms of including arts, technology, athletics, and thorough academics. There are career and counseling programs. Their fine arts electives include band, dance team, theater, art, and choir. The athletic programs include basketball, football, tennis, and volleyball. There's also a cheer squad and an elite Sparklers cheer squad. Panther pride runs deep at Duncanville High School, one of the largest schools in Texas.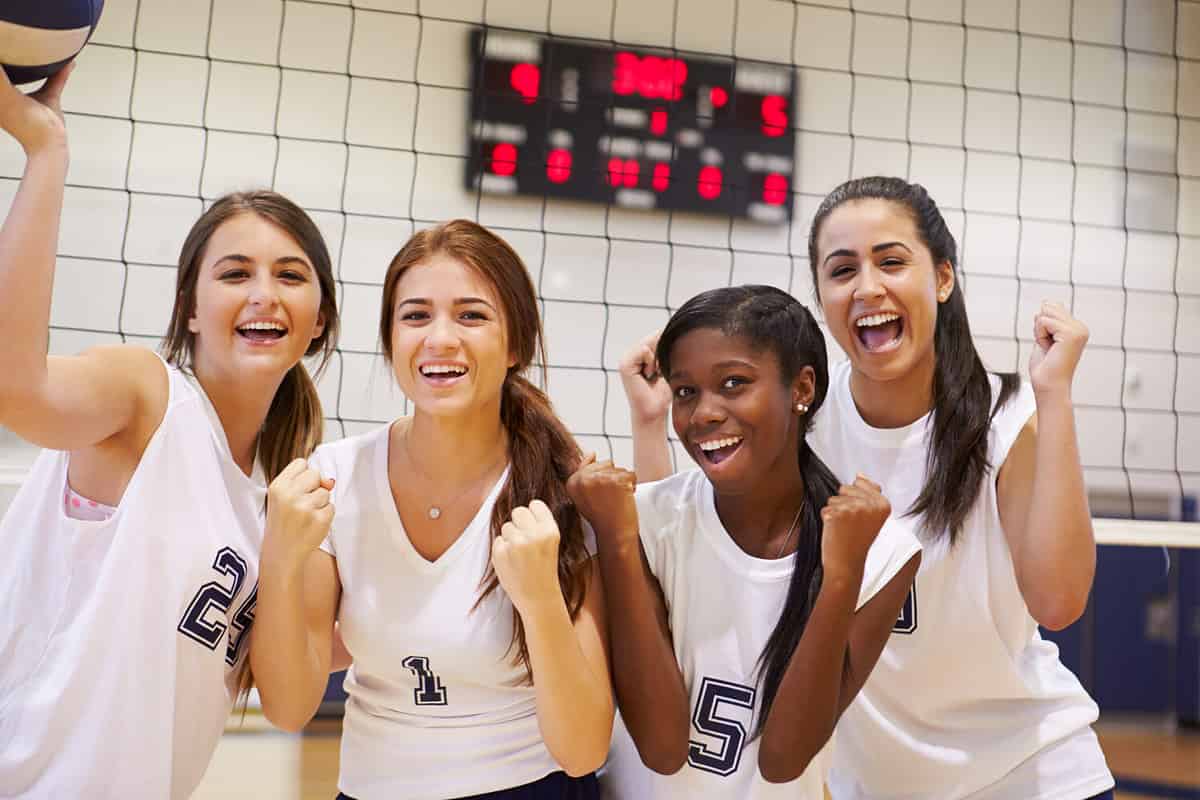 Texas Leadership Public Schools
The Texas Leadership Public School is a charter school that serves nearly 4,000 students across the state of Texas. It is open to kindergarten through 12th grade, and functions as a tuition-free, highly-resourced public school. Charters schools were authorized in the state of Texas starting in 1995, the Texas Leadership Public School charter opened in 2009. It went from 600 students to where it stands now with five campuses across the state of Texas. They have a thorough curriculum and an excellent athletics program. There is so much that the Texas Leadership Public Schools Charter has to offer as one of the largest schools in Texas.
Texas A&M University, College Station
400 Bizzell St, College Station, TX 77843
Texas A&M University, home to the Aggies, has over 69,000 students at its College Station campus. Texas A&M sits on over 5,200 acres and is ranked in the nation's largest public universities. The land for the school was donated in 1862, and the Agricultural and Mechanical College was established in 1871. The school expanded, desegregated, and opened for women and cadets throughout the 1960s. The university has 133 undergraduate majors and 175 master's degree majors tracks. There are 92 doctoral degree programs and also 5 professional certificate degrees that can be awarded through Texas A&M, College Park campus.
Notable Texas A&M University Alumni
Here are a few rather important people to call Texas A&M University their home school.
Eva Longoria – American actress known for Desperate Housewives
Von Miller – Denver Broncos NFL player
DeAndre Jordan – Denver Nuggets NBA player
Rick Perry – Governor of Texas from 2000 to 2015
Javier Peña – DEA enforcement agent known for taking down Pablo Escobar and worked as a consultant on the Netflix series Narcos
Martín Torrijos – President of Panama from 2004 to 2009
University of Texas, Austin
10 Inner Campus Dr., Austin, TX 78712
The University of Texas, Austin enrolls around 52,300+ students, making it one of the largest schools in Texas. Founded in 1883, the university has 18 colleges across its undergraduate and graduate degree offerings. Students from all 50 states have chosen to continue their higher education in Austin, with 132 countries also picking UT Austin as their college of choice. The campus makes up 431 acres with 17 libraries, 7 museums, 16 career centers, and numerous student organizations. There are over 156 undergraduate degree offerings and 237 between masters and doctoral degree programs. Current UT Austin students include Fulbright, Rhodes, and Marshall academic scholars. Beyond their academic accolades, UT Austin's athletics program has won 62 national championships since 1949. Teams include golf, football, baseball, basketball, swimming, tennis, track, volleyball, rowing, soccer, and softball. There's truly something for everyone here!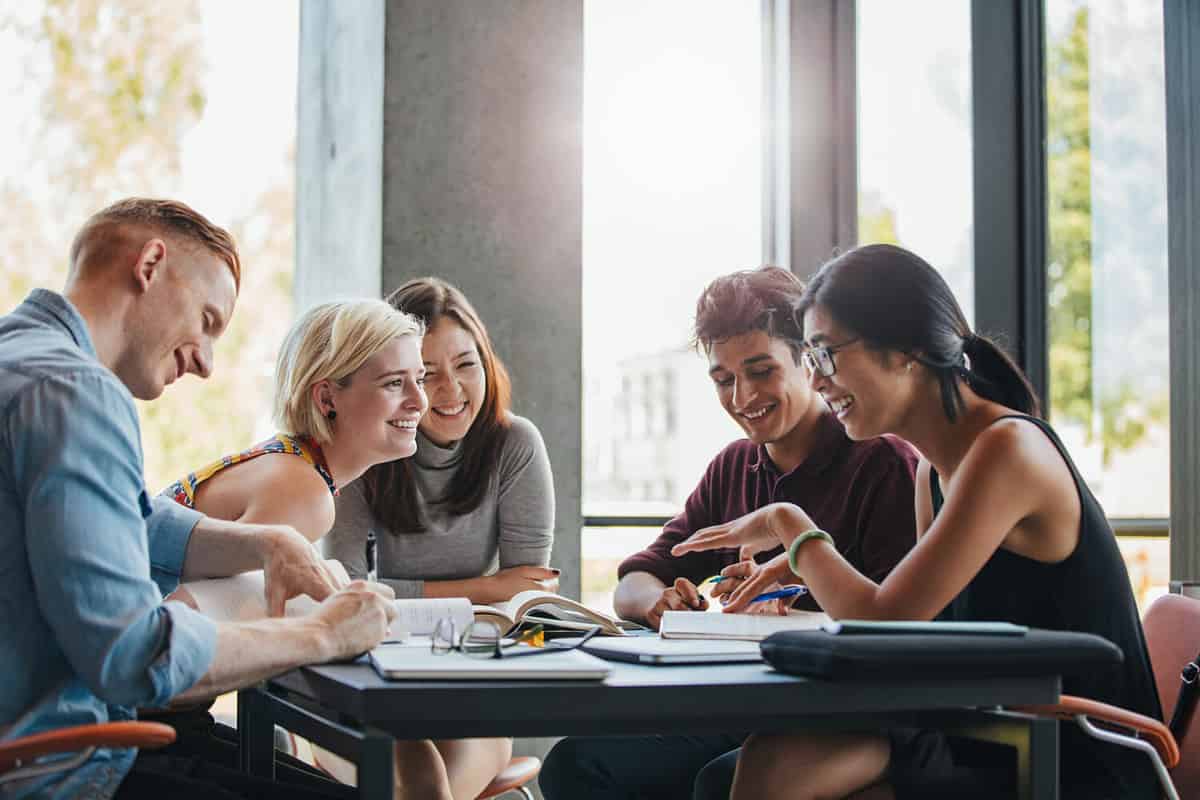 Notable University of Texas Austin Alumni
Matthew McConaughey – American Actor known for movies such as Dallas Buyers Club, Wolf of Wallstreet, and Dazed and Confused
Renée Zellweger – American Actor
Kevin Durant – Phoneix Suns NBA player
Ethan Hawke – American actor, author, and filmmaker
Wes Anderson – American Director
Neil deGrasse Tyson – American astrophysicist
University of Texas, Arlington
701 S. Nedderman Drive, Arlington, TX 76019
The University of Texas, Arlington spans 420 acres on a campus with over 100 buildings and learning centers. They have some 40,000+ students enrolled in their numerous and thorough degree programs. Some of the top programs at UT Arlington include the Center for Metropolitan Density, a sustainability focus, and the Institute for Urban Studies, which focuses on city planning, land use, and feasibility studies. They have specialized facilities for civil engineering, environmental analysis, and even the capability for genomic sequencing. Their athletic programs include basketball, cross country, tennis, football, volleyball, golf, tennis, track and field, and many more. Check out their website to learn all that the University of Texas, Arlington, has to offer.
University of North Texas
1155 Union Circle, #311277, Denton, Texas 76203
The University of North Texas is located in Dallas and has an attendance of around 44,000 students. The school was established in 1890, and the first classes only had around 70 students in attendance. Can you believe how much the University of North Texas has grown since it started? The first buildings that would become the modern campus were constructed in 1901, and the first library broke ground in 1913. As recently as 2019, the university was making necessary renovations and expansions to provide the students of UNT with the best campus and facilities to thrive.
Today, 89 of their academic programs are nationally top-ranked. UNT is considered a tier 1 research university. This is especially true in the areas of science, engineering tech, and mathematics. UNT offers 112 undergraduate degrees and 132 graduate and doctoral programs. Major colleges focus on art and design, education, wellness, humanities, music and performing arts, business, communications, data analytics, and STEM fields.
The image featured at the top of this post is ©Mike Holp/Shutterstock.com.